Jim Bouton Quotes
Top 26 wise famous quotes and sayings by Jim Bouton
Jim Bouton Famous Quotes & Sayings
Discover top inspirational quotes from Jim Bouton on Wise Famous Quotes.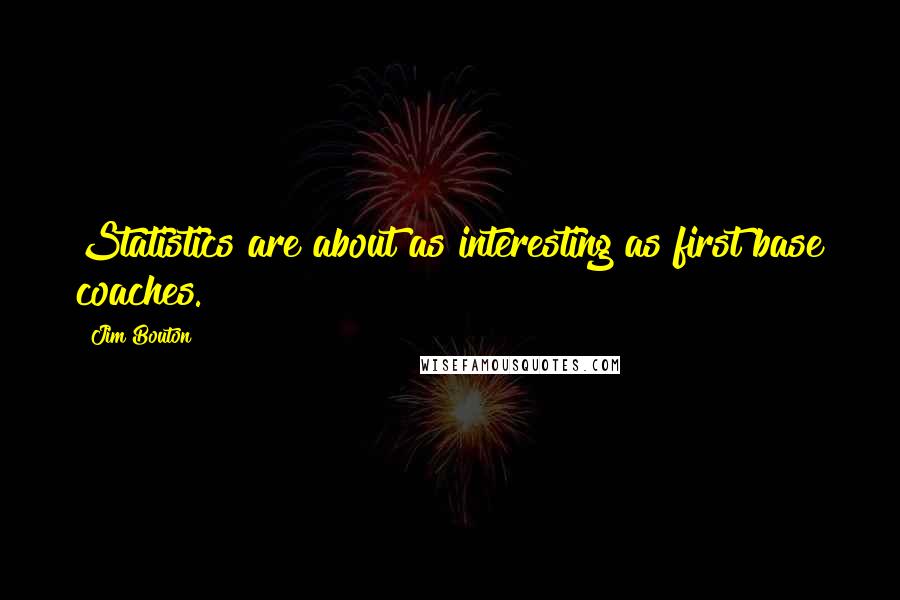 Statistics are about as interesting as first base coaches.
Forget goals. Value the process.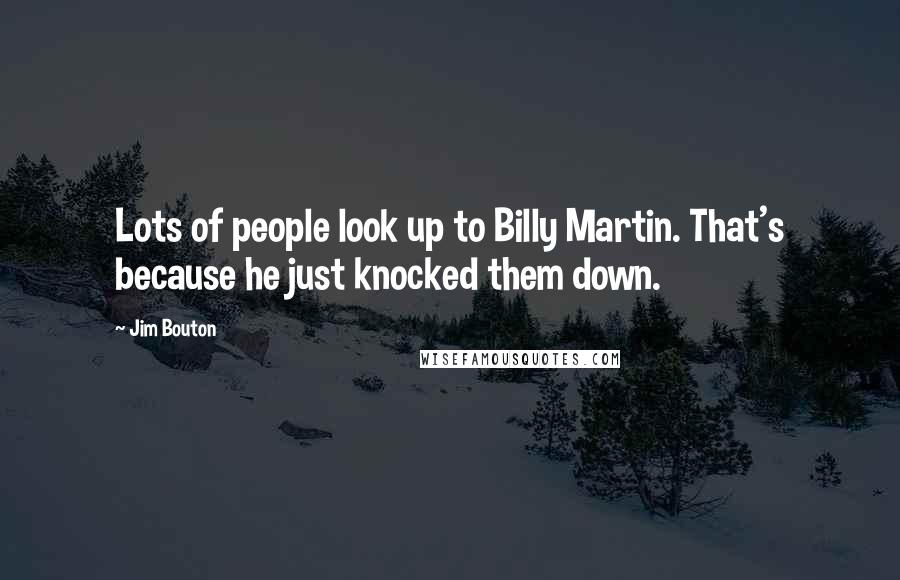 Lots of people look up to Billy Martin. That's because he just knocked them down.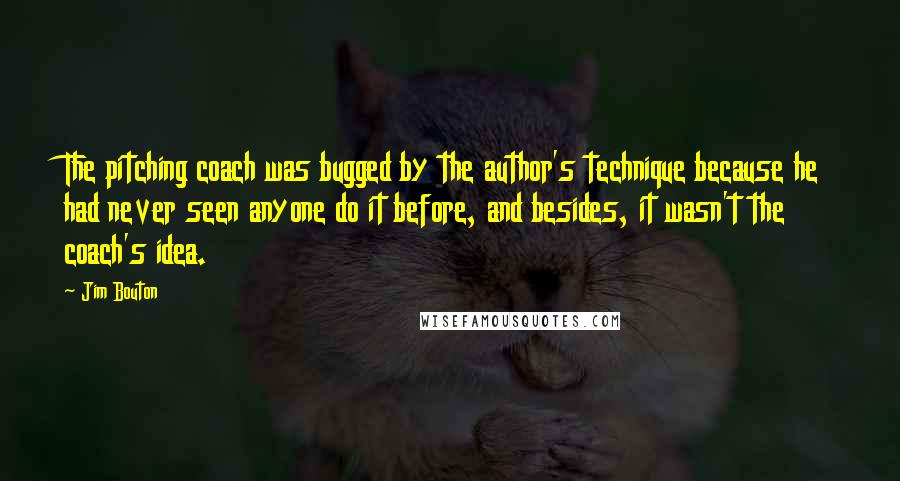 The pitching coach was bugged by the author's technique because he had never seen anyone do it before, and besides, it wasn't the coach's idea.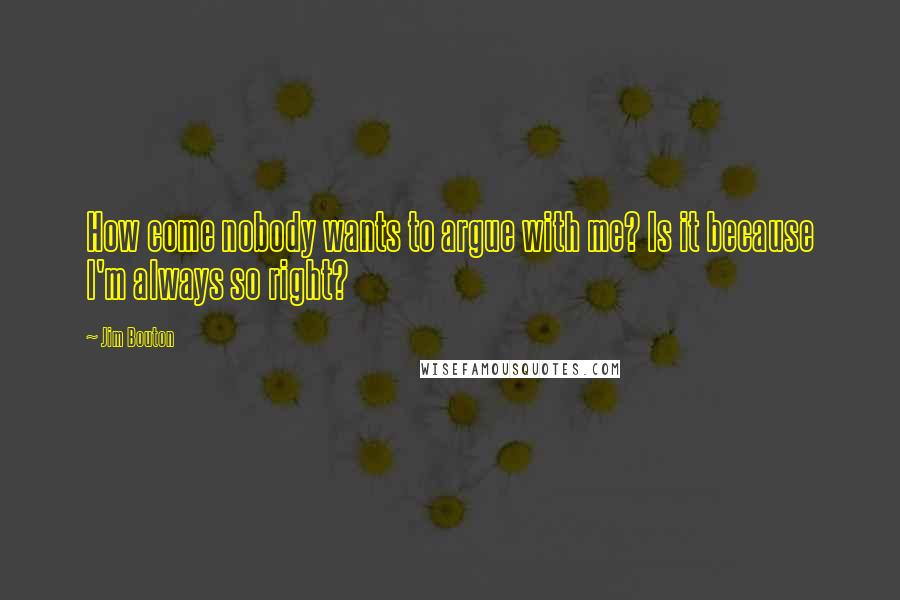 How come nobody wants to argue with me? Is it because I'm always so right?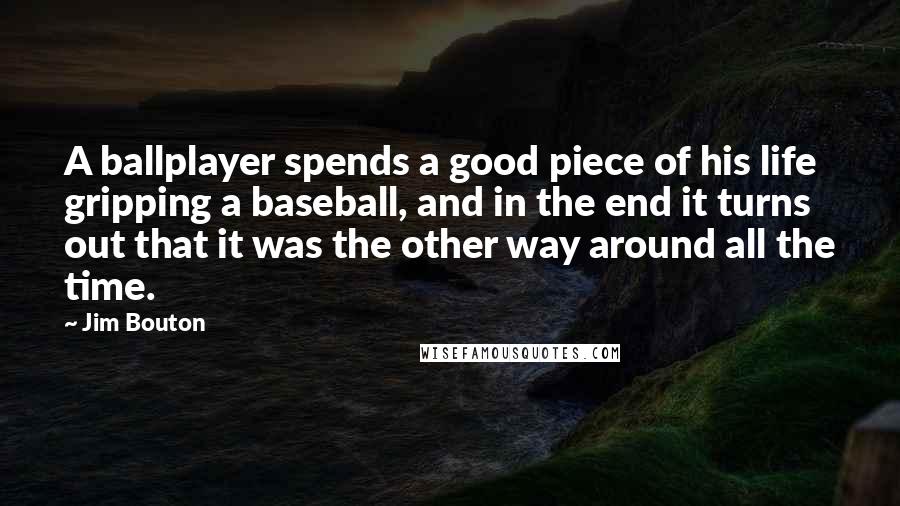 A ballplayer spends a good piece of his life gripping a baseball, and in the end it turns out that it was the other way around all the time.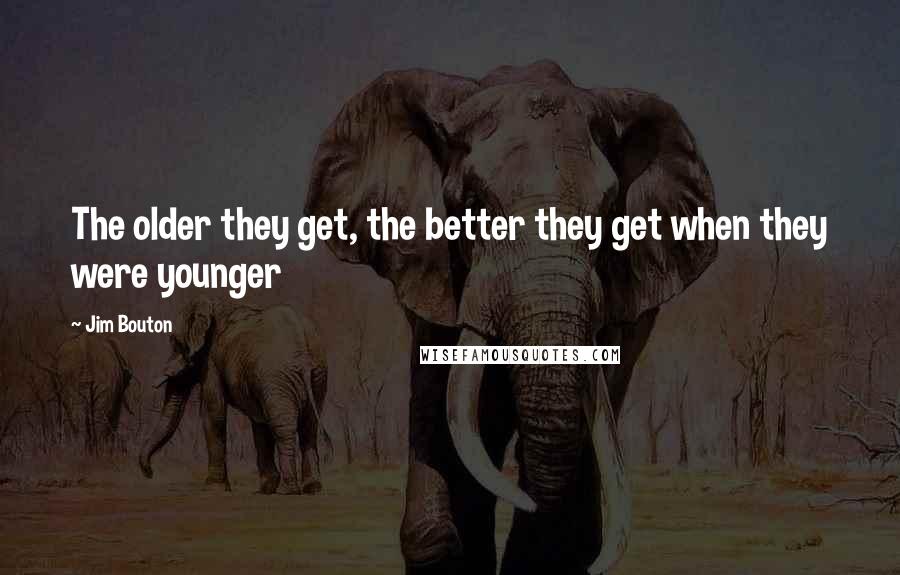 The older they get, the better they get when they were younger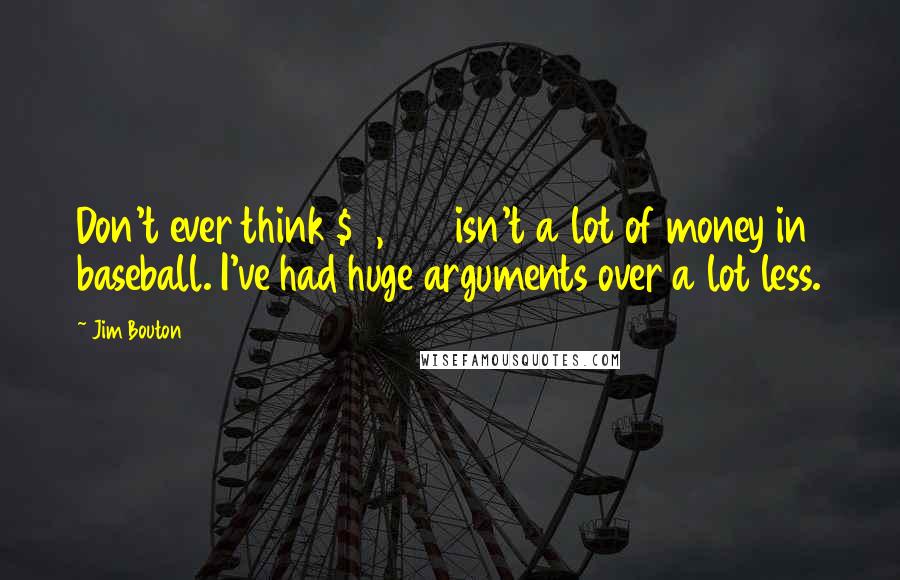 Don't ever think $7,000 isn't a lot of money in baseball. I've had huge arguments over a lot less.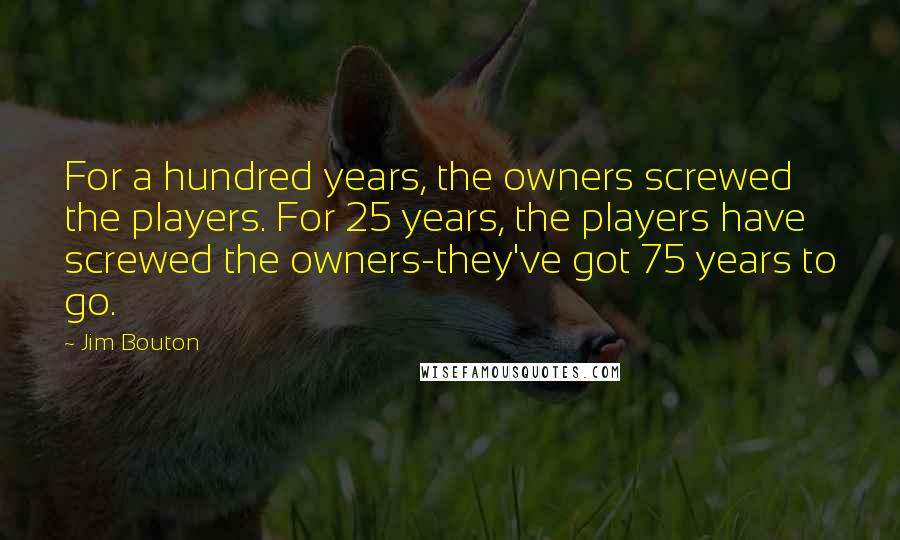 For a hundred years, the owners screwed the players. For 25 years, the players have screwed the owners-they've got 75 years to go.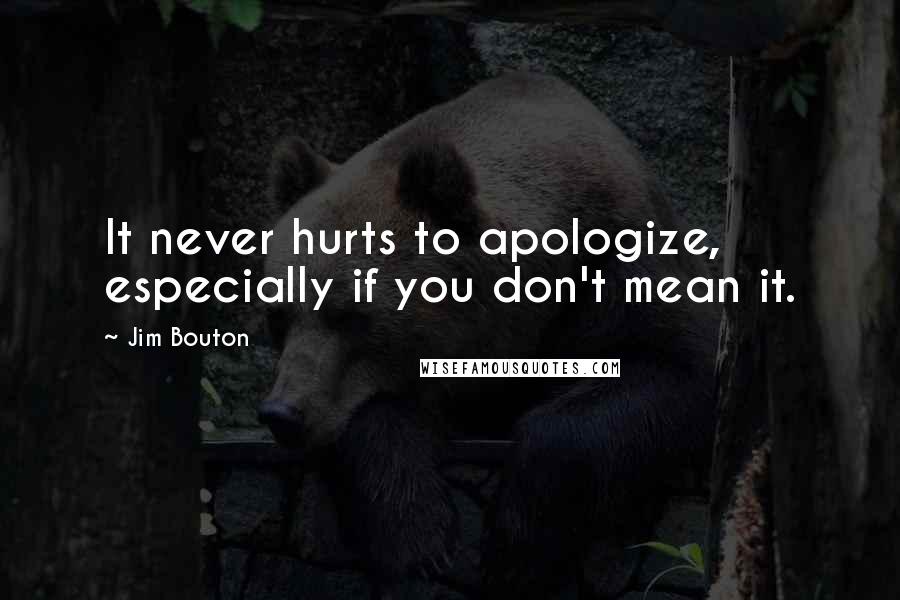 It never hurts to apologize, especially if you don't mean it.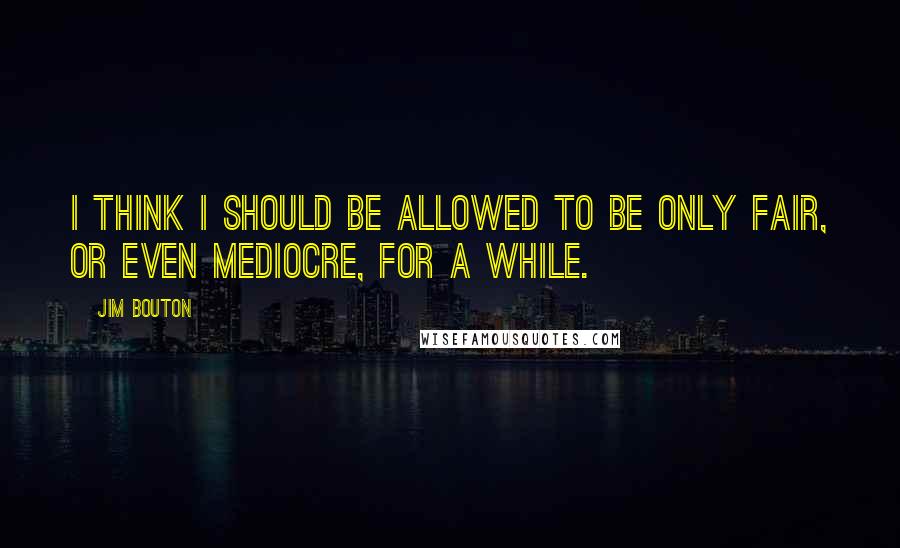 I think I should be allowed to be only fair, or even mediocre, for a while.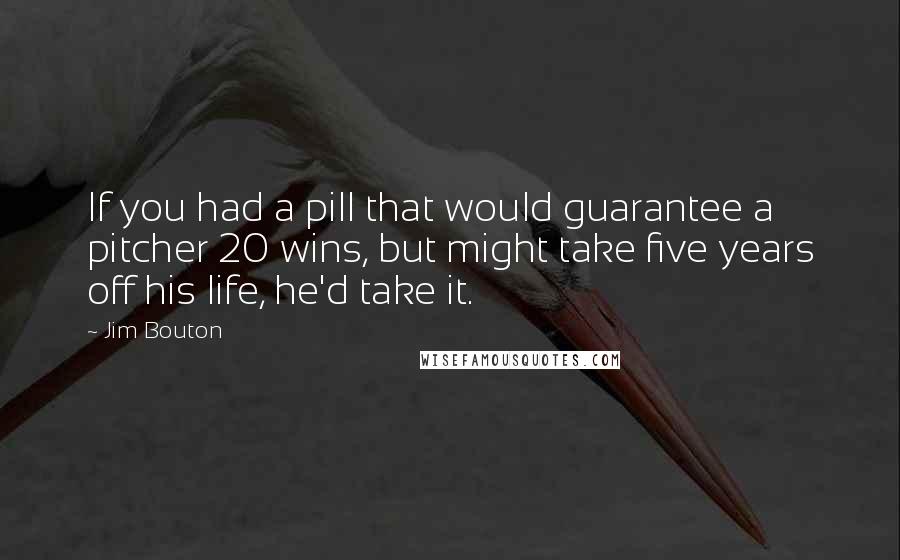 If you had a pill that would guarantee a pitcher 20 wins, but might take five years off his life, he'd take it.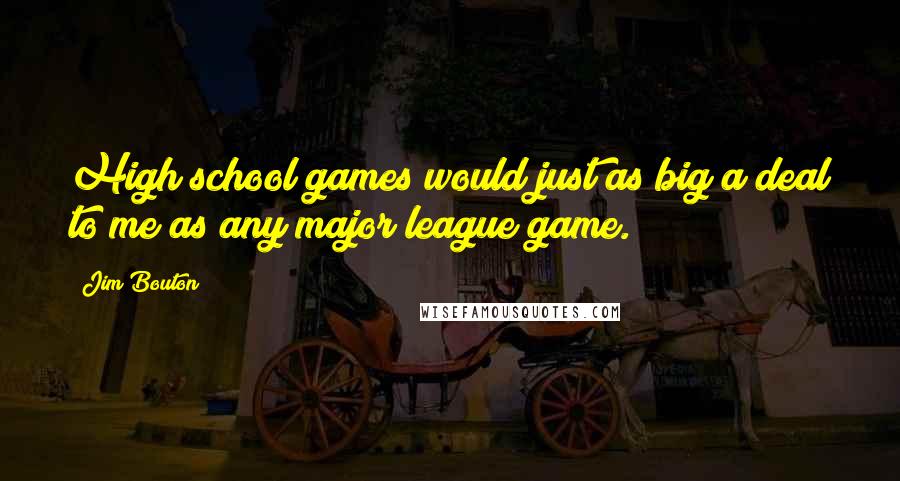 High school games would just as big a deal to me as any major league game.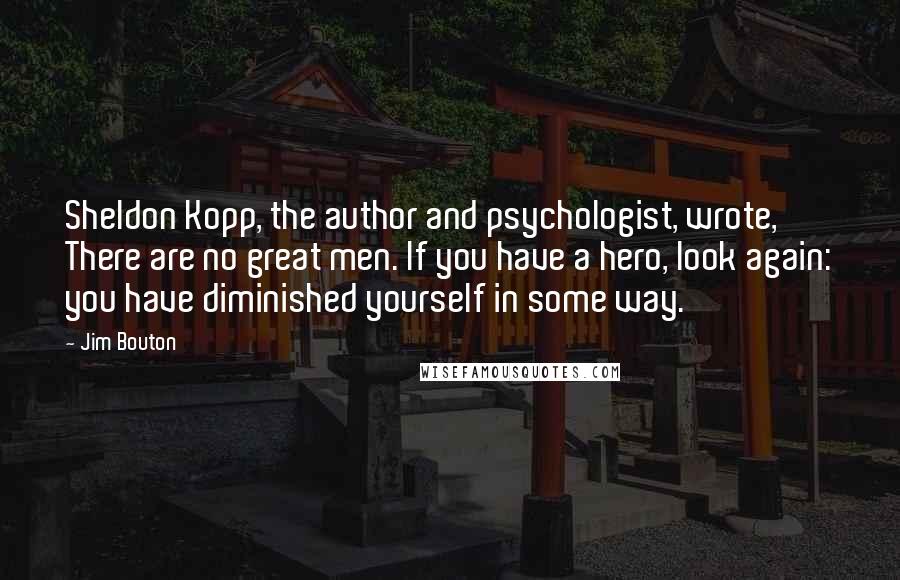 Sheldon Kopp, the author and psychologist, wrote, There are no great men. If you have a hero, look again: you have diminished yourself in some way.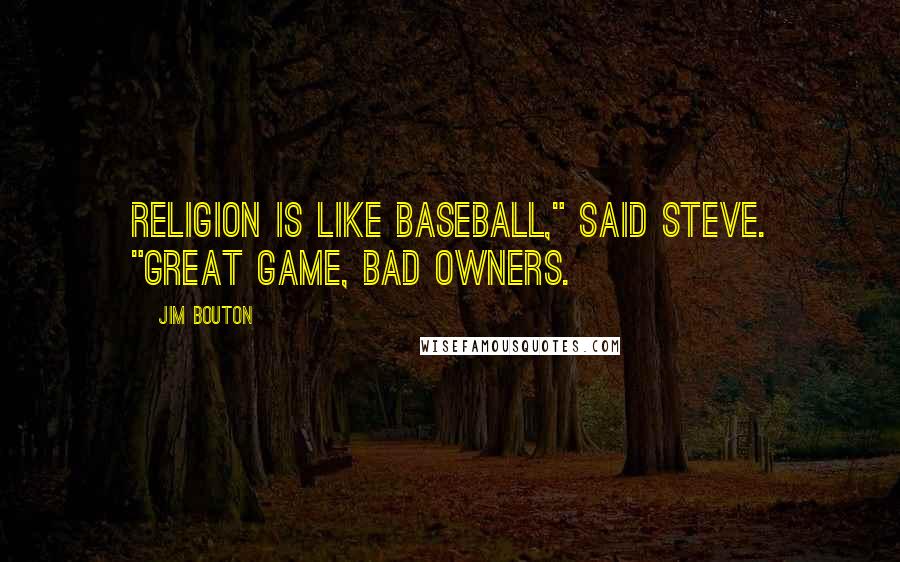 Religion is like baseball," said Steve. "Great game, bad owners.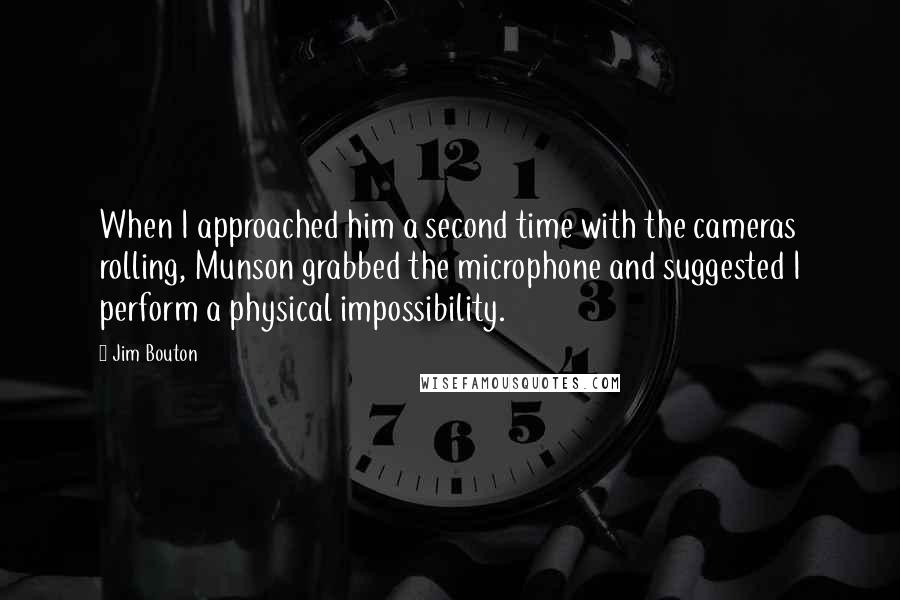 When I approached him a second time with the cameras rolling, Munson grabbed the microphone and suggested I perform a physical impossibility.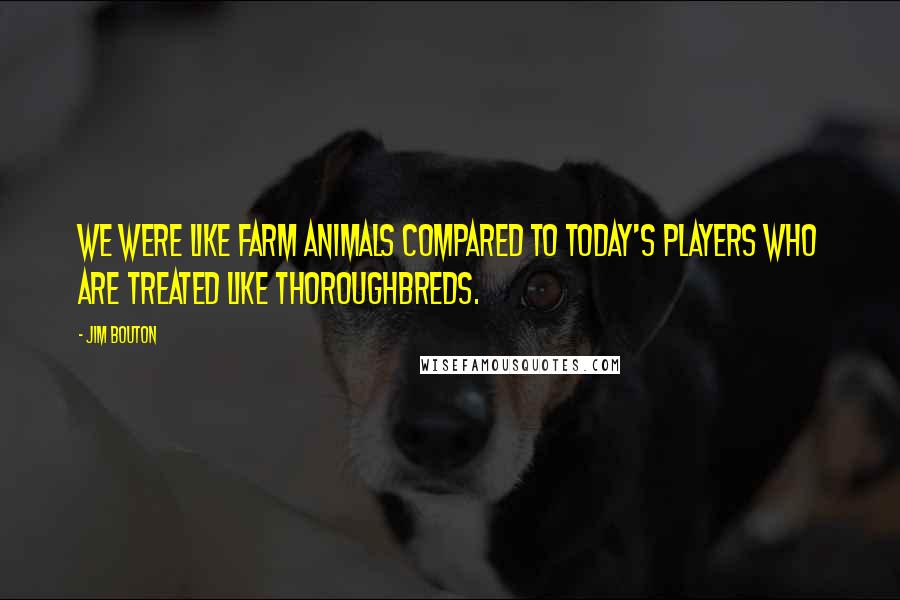 We were like farm animals compared to today's players who are treated like thoroughbreds.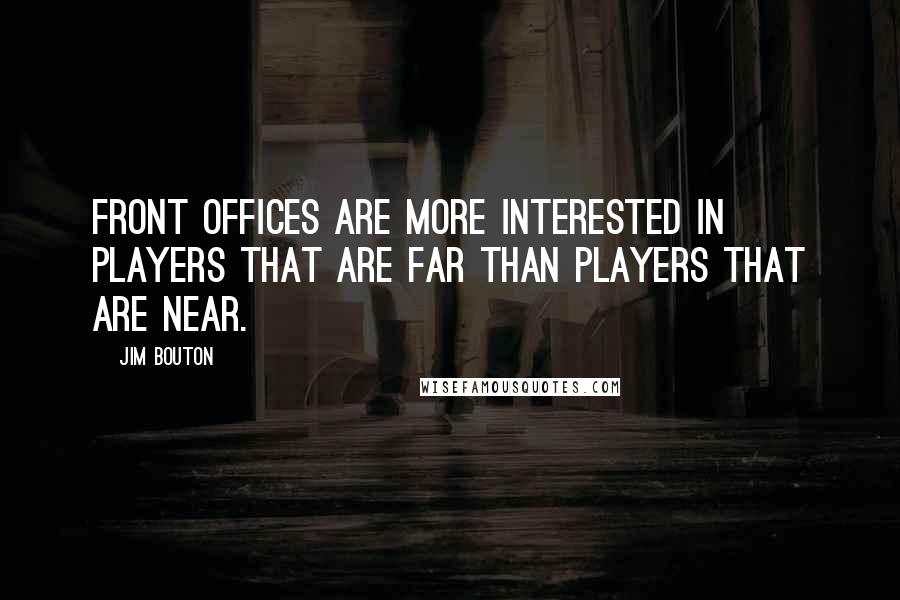 Front offices are more interested in players that are far than players that are near.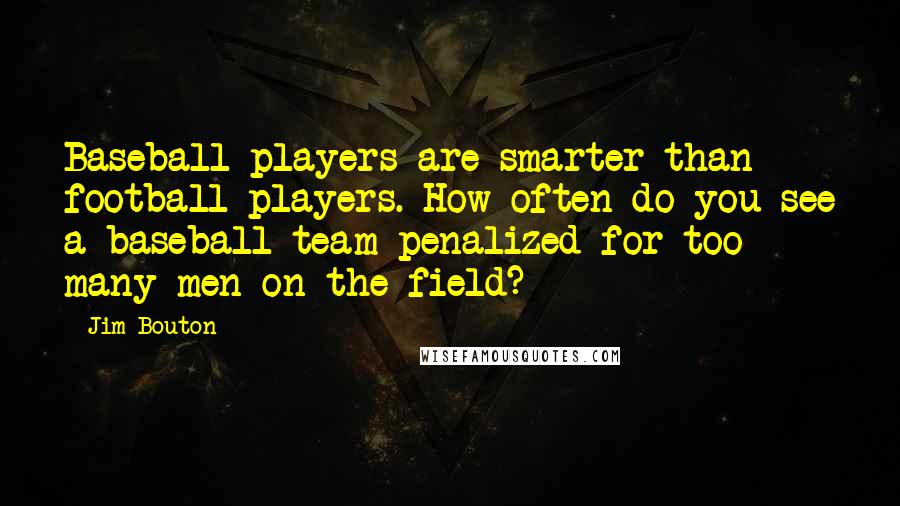 Baseball players are smarter than football players. How often do you see a baseball team penalized for too many men on the field?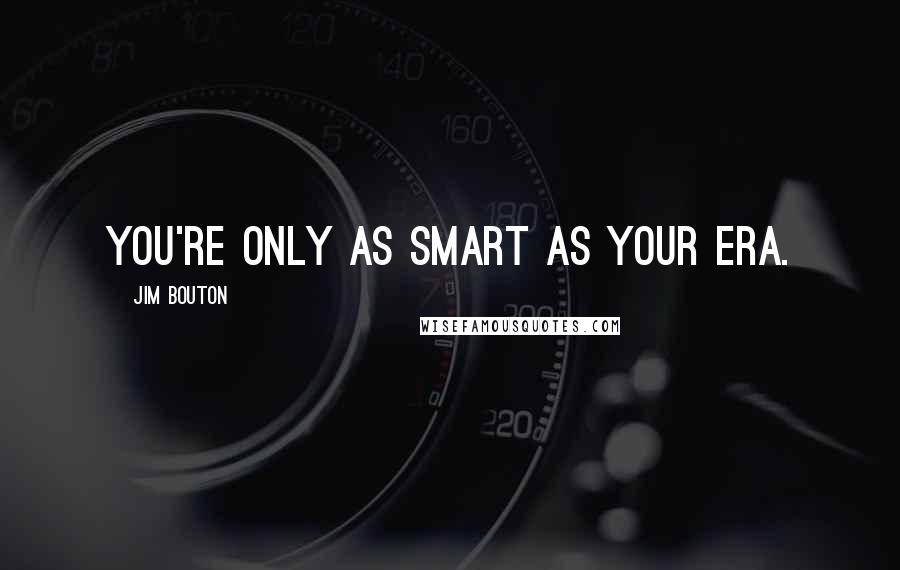 You're only as smart as your ERA.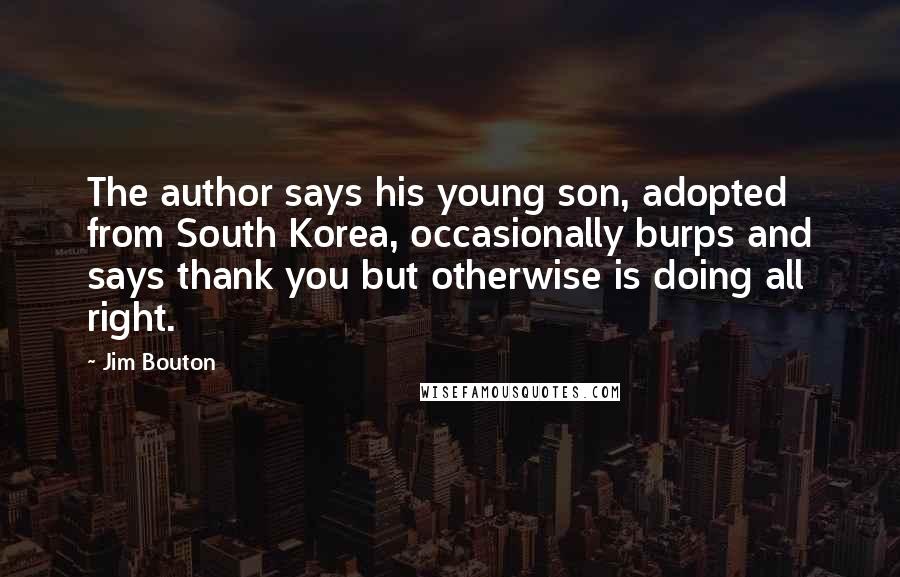 The author says his young son, adopted from South Korea, occasionally burps and says thank you but otherwise is doing all right.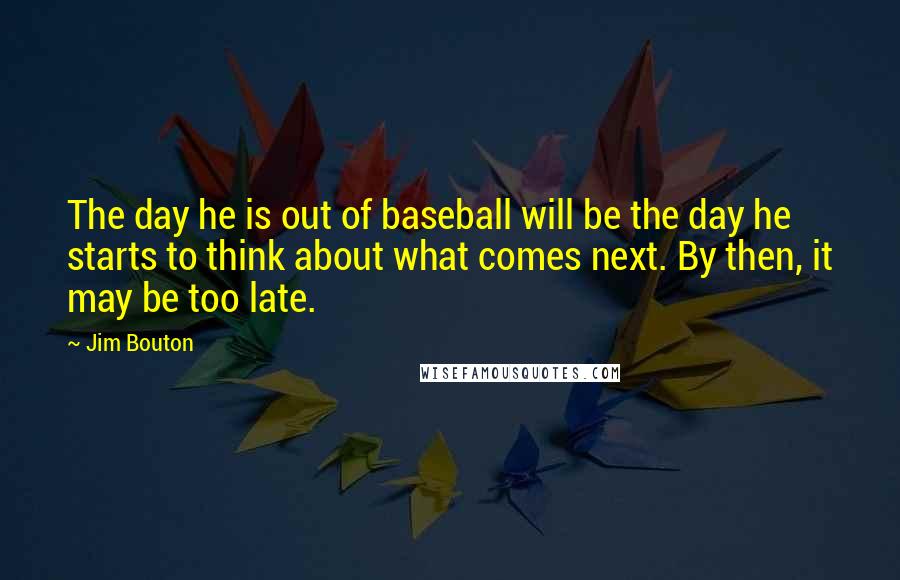 The day he is out of baseball will be the day he starts to think about what comes next. By then, it may be too late.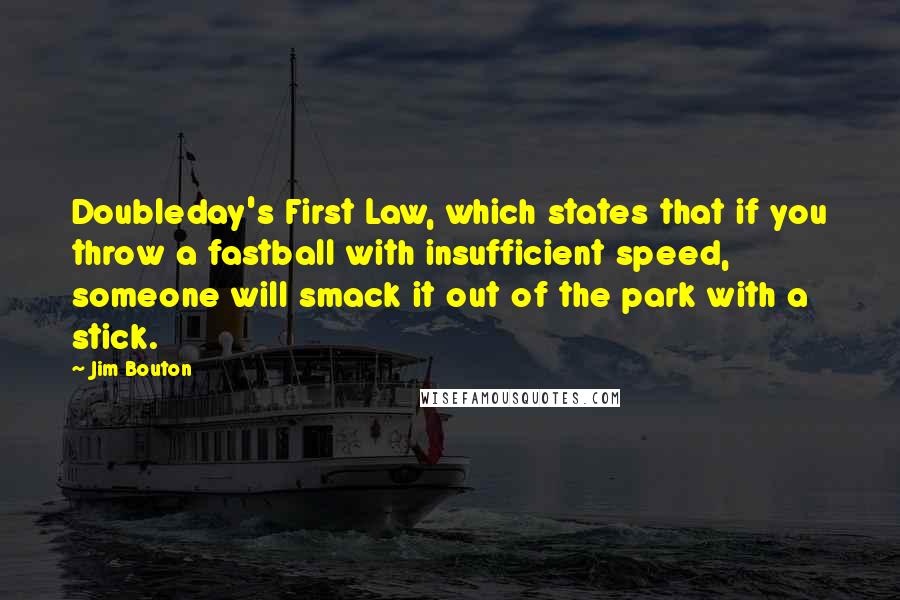 Doubleday's First Law, which states that if you throw a fastball with insufficient speed, someone will smack it out of the park with a stick.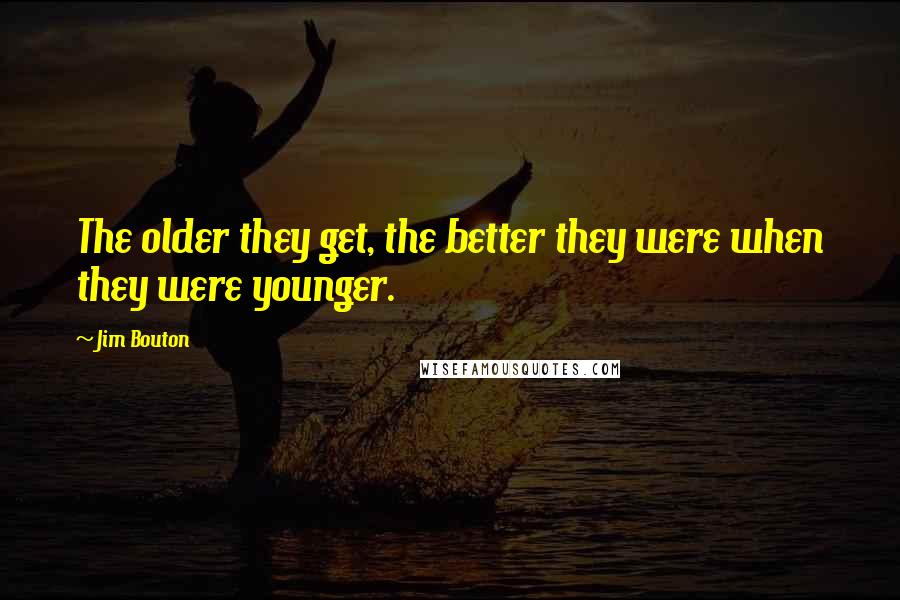 The older they get, the better they were when they were younger.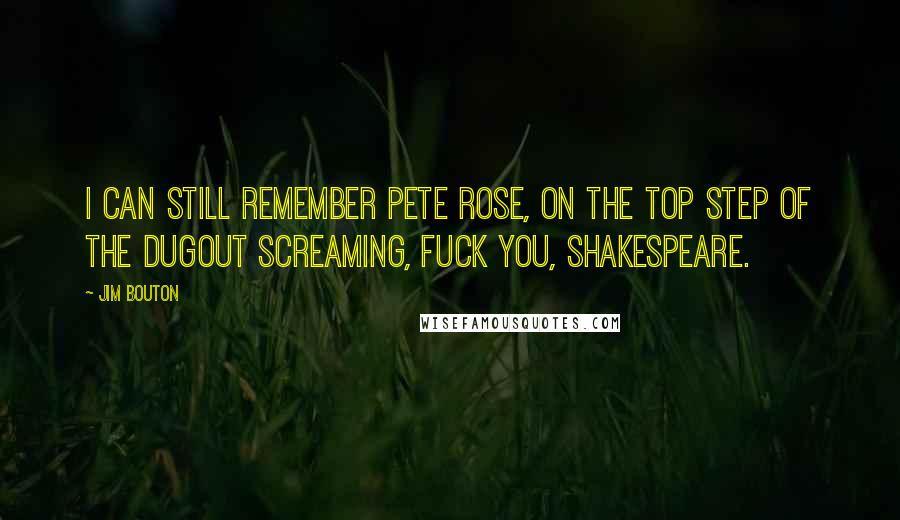 I can still remember Pete Rose, on the top step of the dugout screaming, Fuck you, Shakespeare.