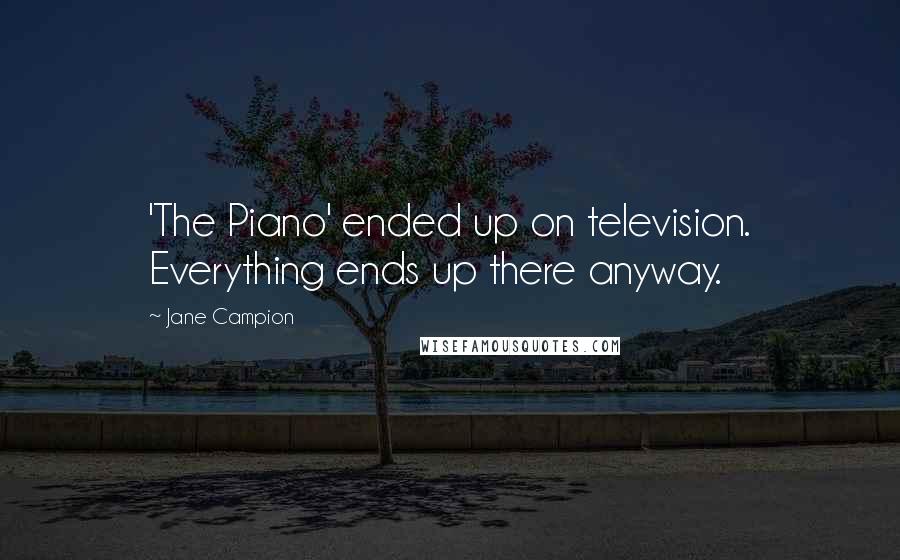 'The Piano' ended up on television. Everything ends up there anyway.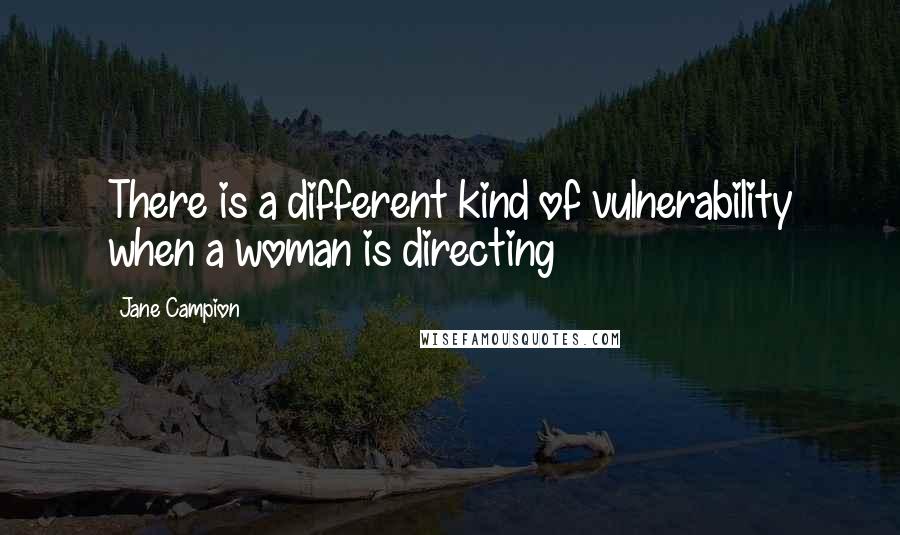 There is a different kind of vulnerability when a woman is directing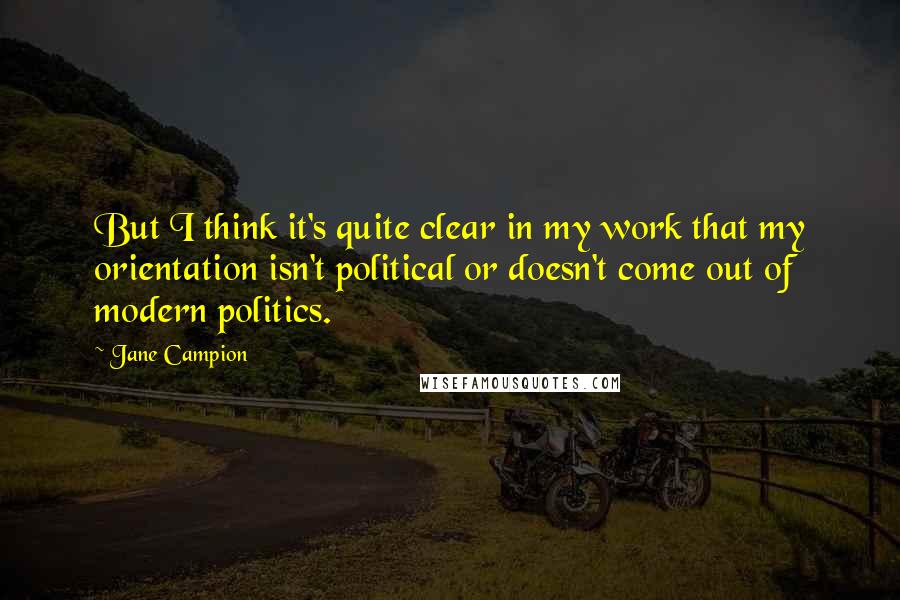 But I think it's quite clear in my work that my orientation isn't political or doesn't come out of modern politics.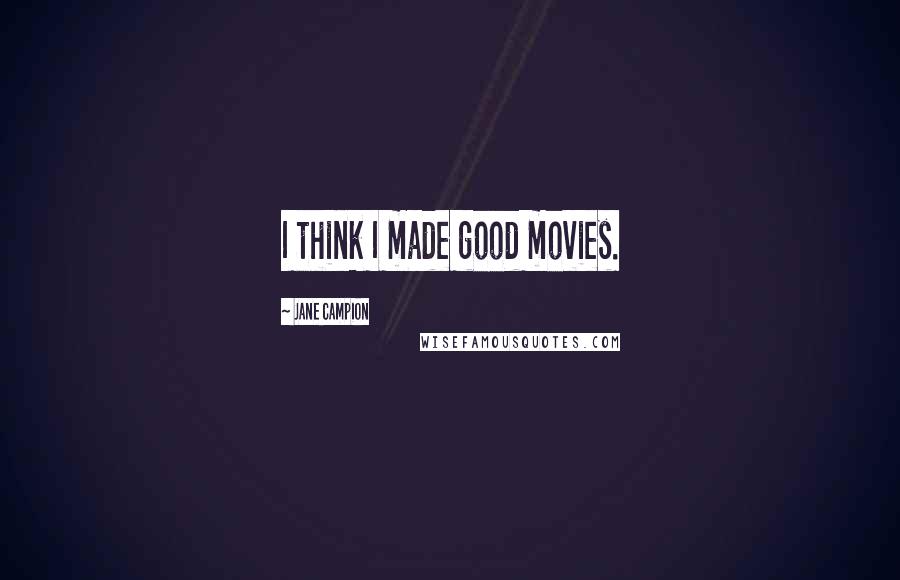 I think I made good movies.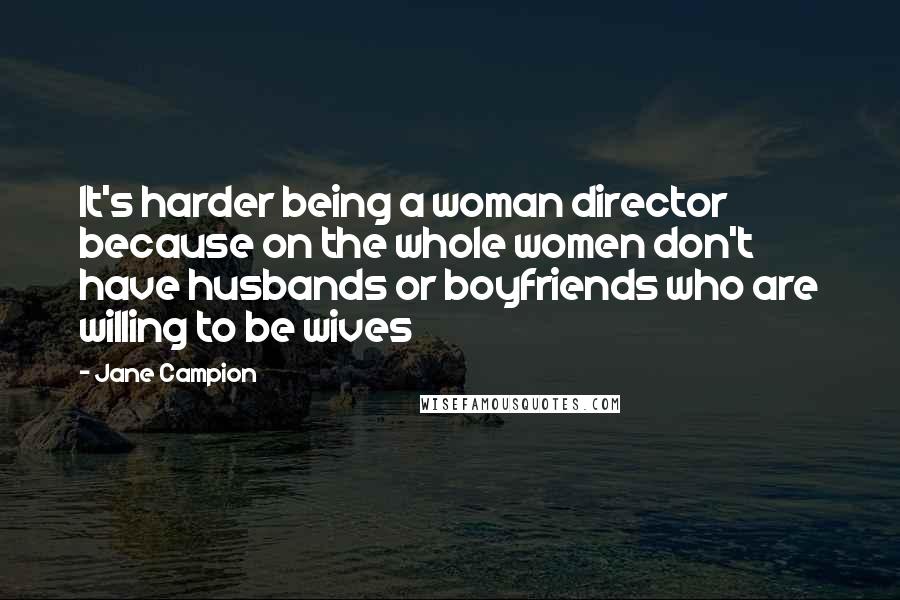 It's harder being a woman director because on the whole women don't have husbands or boyfriends who are willing to be wives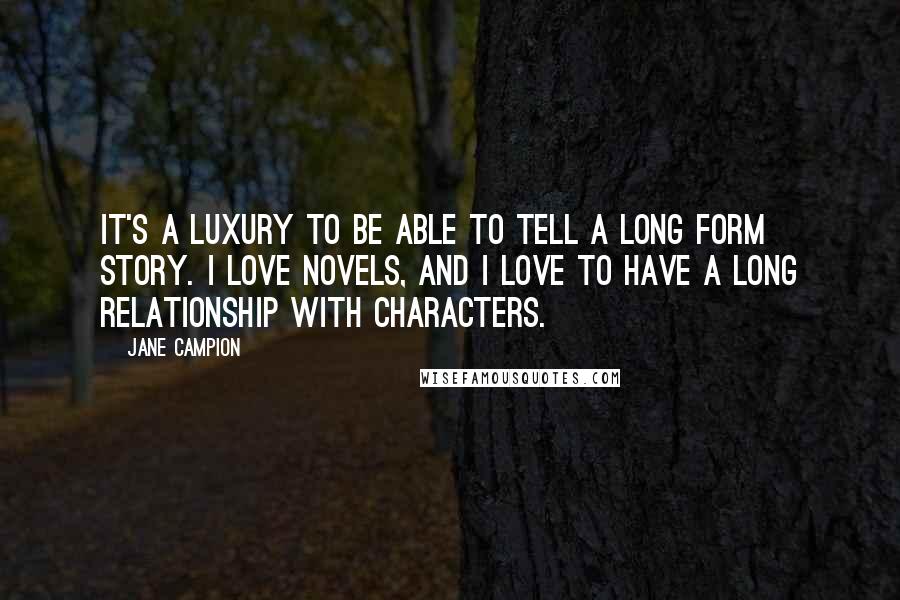 It's a luxury to be able to tell a long form story. I love novels, and I love to have a long relationship with characters.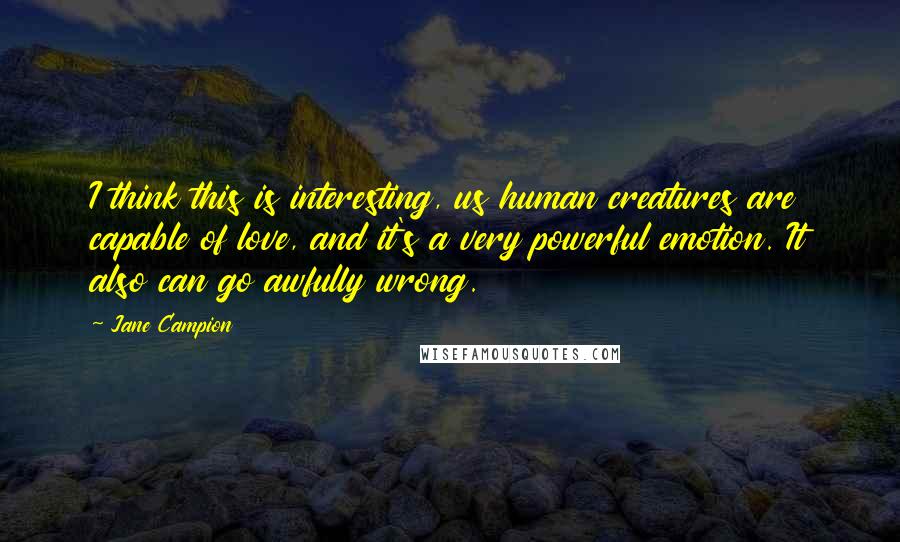 I think this is interesting, us human creatures are capable of love, and it's a very powerful emotion. It also can go awfully wrong.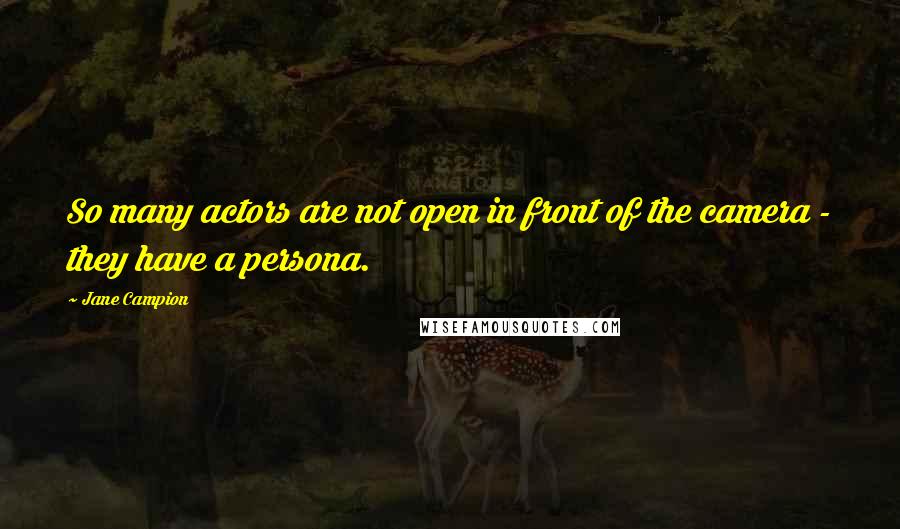 So many actors are not open in front of the camera - they have a persona.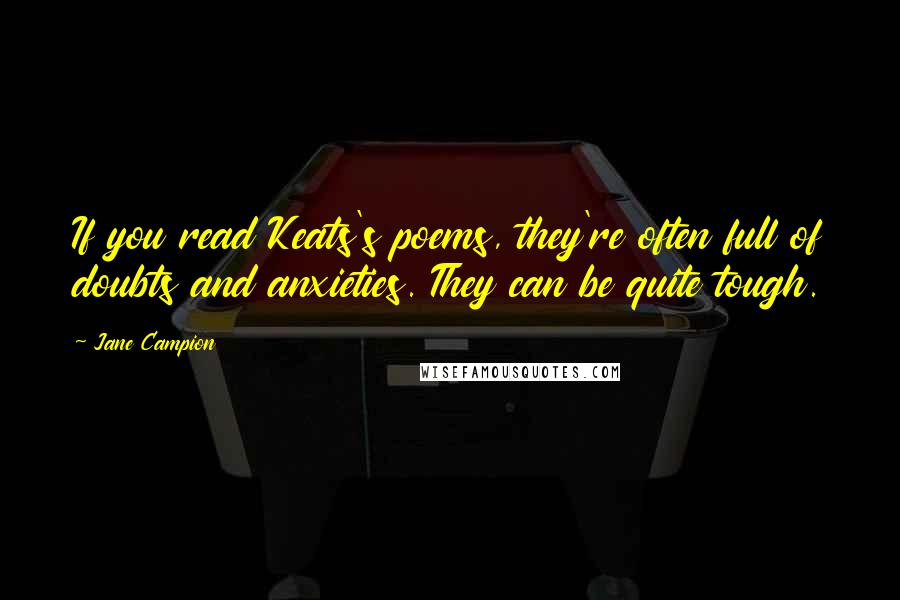 If you read Keats's poems, they're often full of doubts and anxieties. They can be quite tough.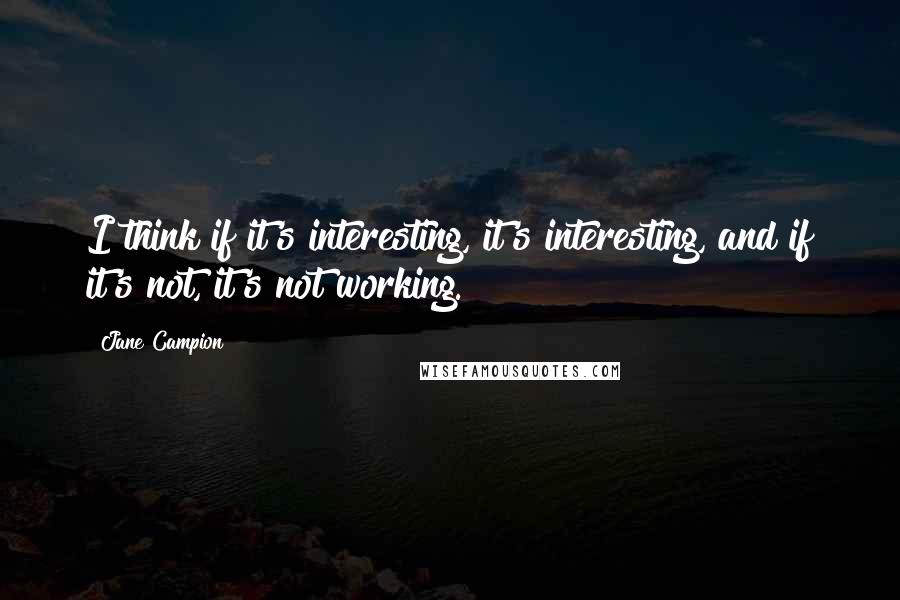 I think if it's interesting, it's interesting, and if it's not, it's not working.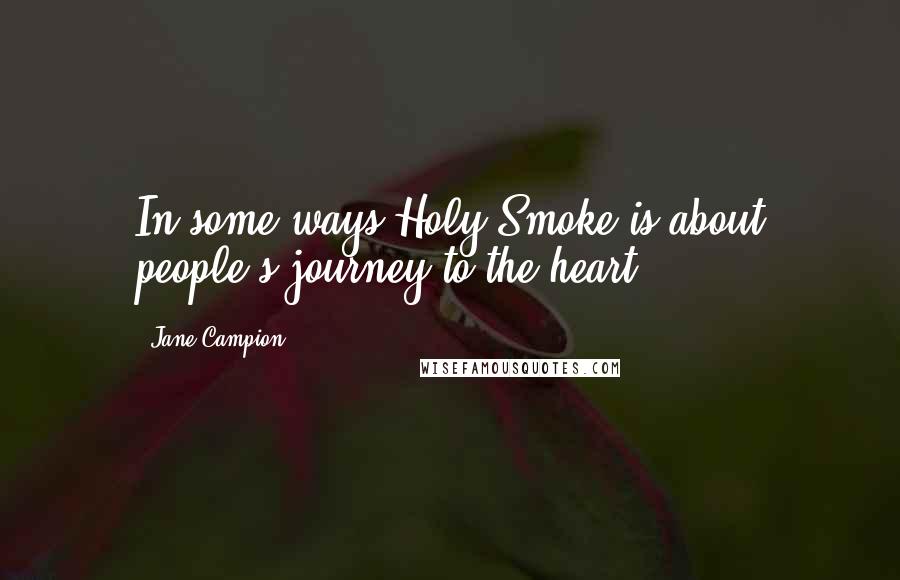 In some ways Holy Smoke is about people's journey to the heart.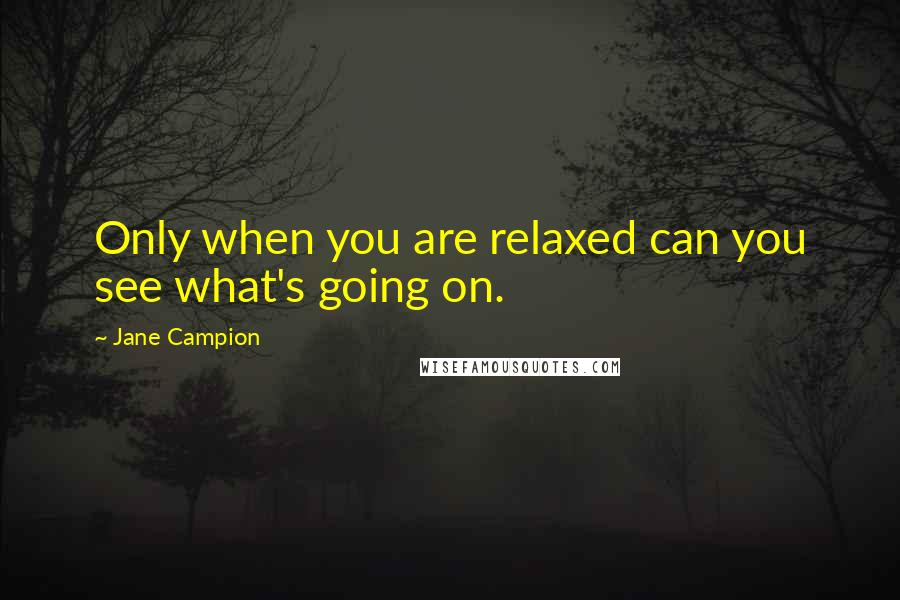 Only when you are relaxed can you see what's going on.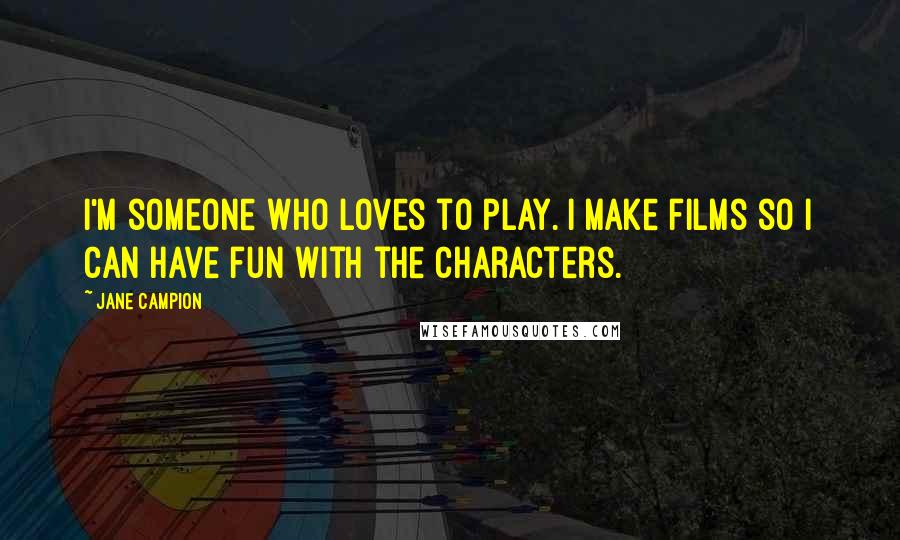 I'm someone who loves to play. I make films so I can have fun with the characters.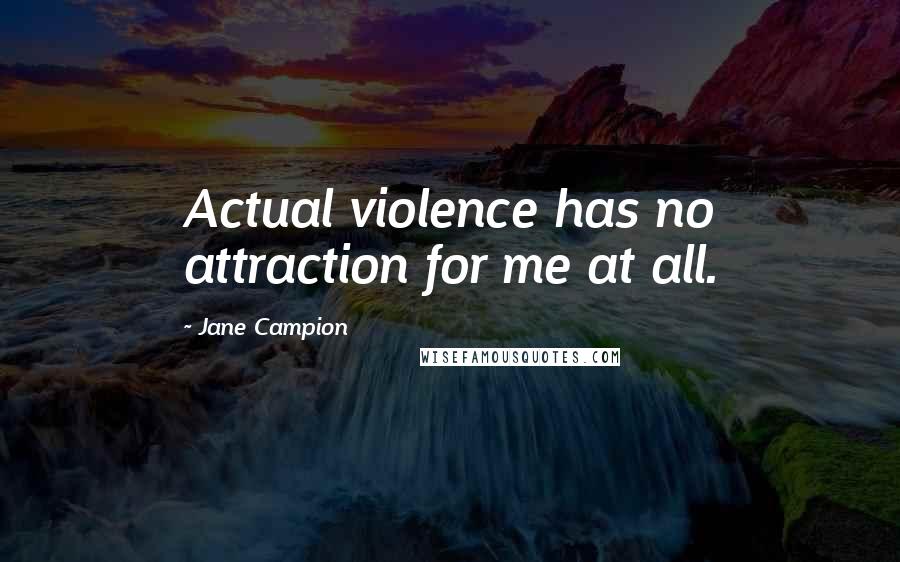 Actual violence has no attraction for me at all.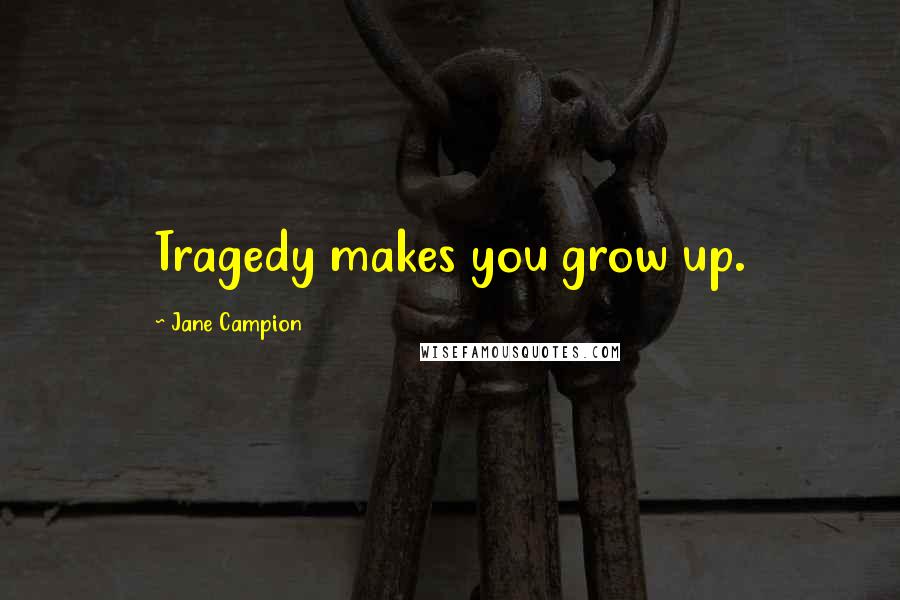 Tragedy makes you grow up.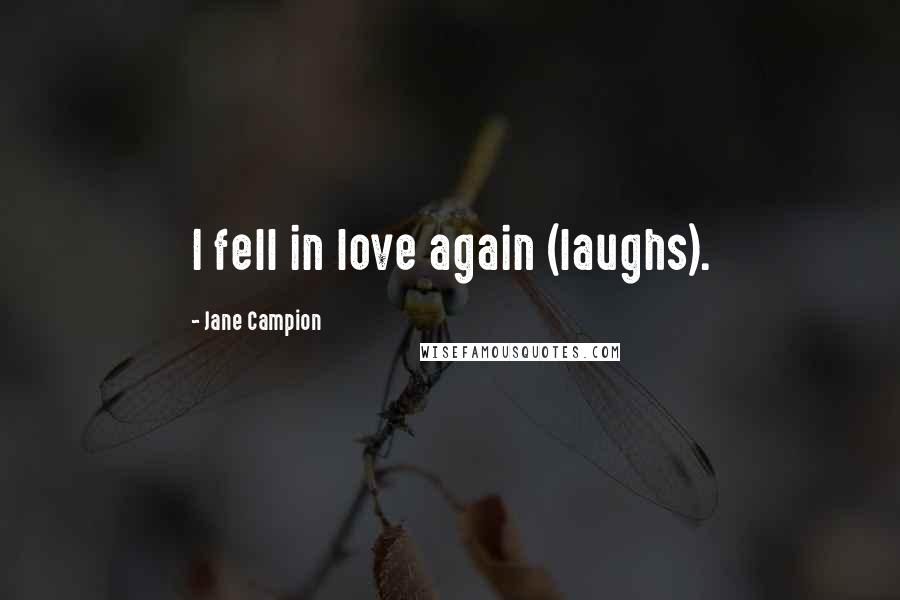 I fell in love again (laughs).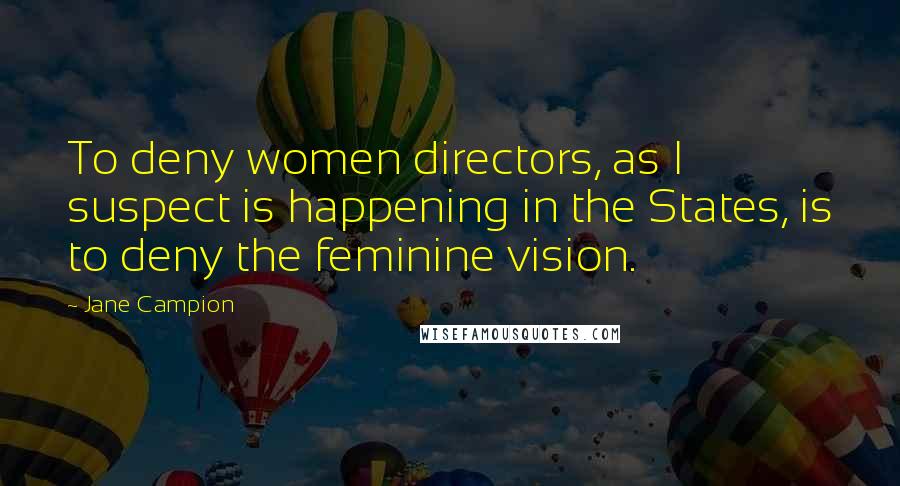 To deny women directors, as I suspect is happening in the States, is to deny the feminine vision.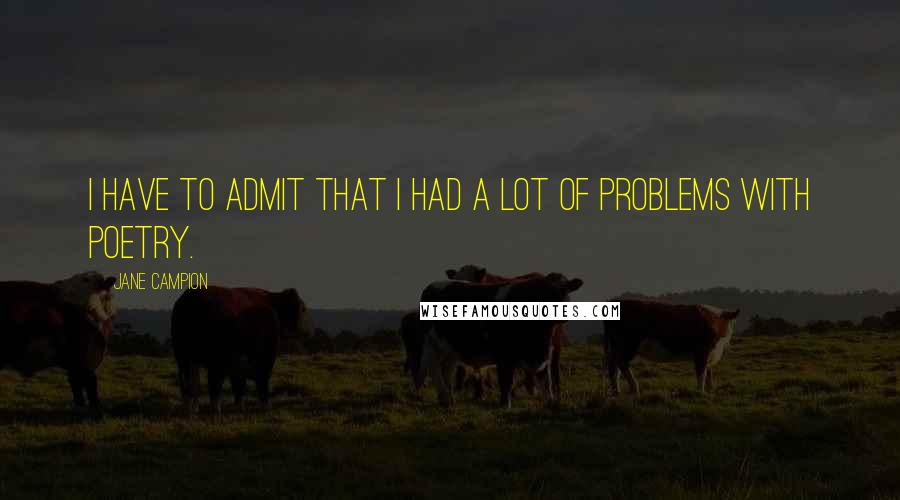 I have to admit that I had a lot of problems with poetry.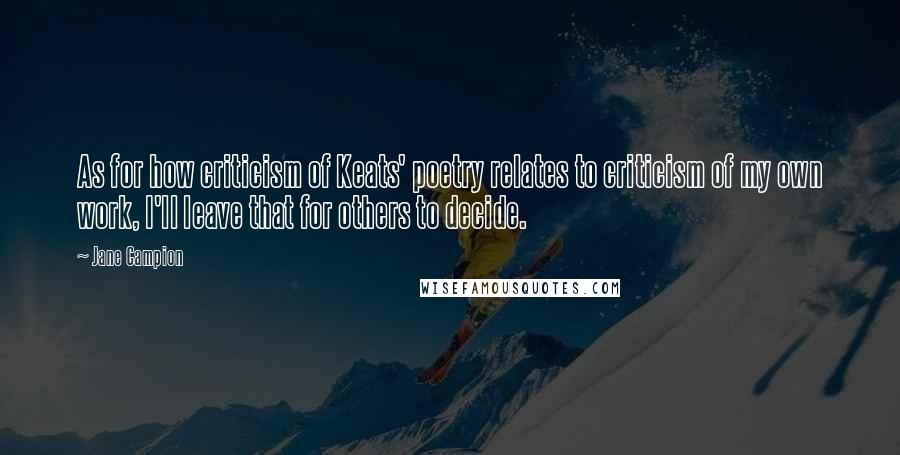 As for how criticism of Keats' poetry relates to criticism of my own work, I'll leave that for others to decide.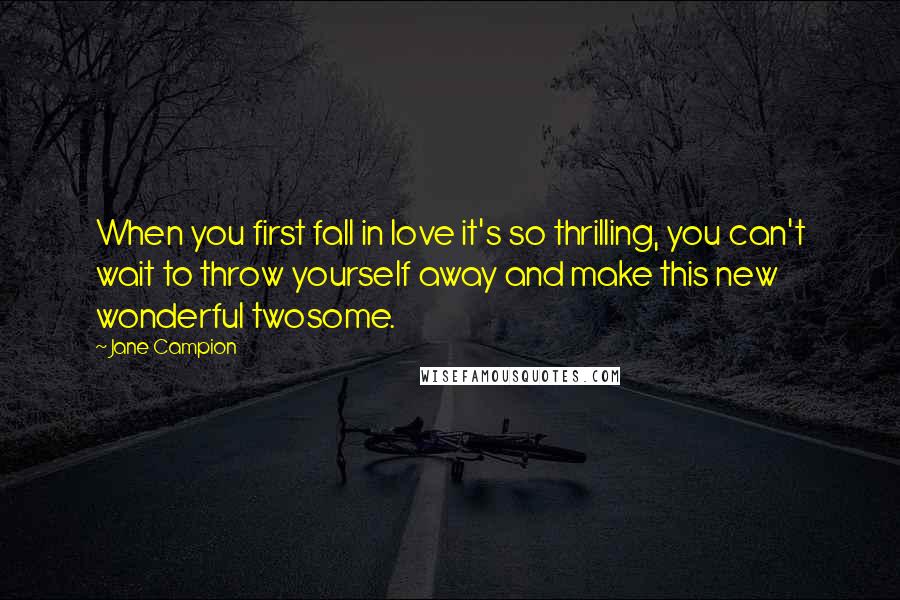 When you first fall in love it's so thrilling, you can't wait to throw yourself away and make this new wonderful twosome.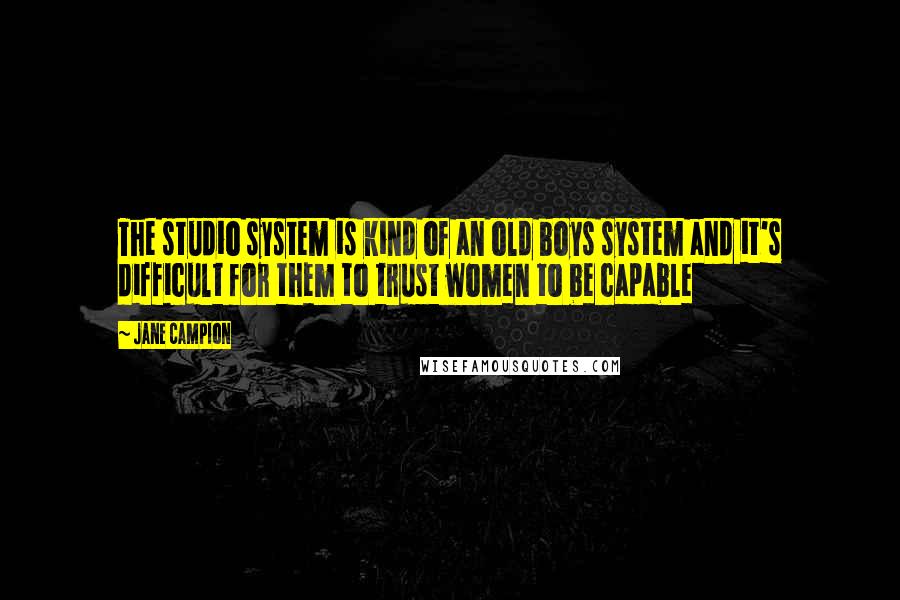 The studio system is kind of an old boys system and it's difficult for them to trust women to be capable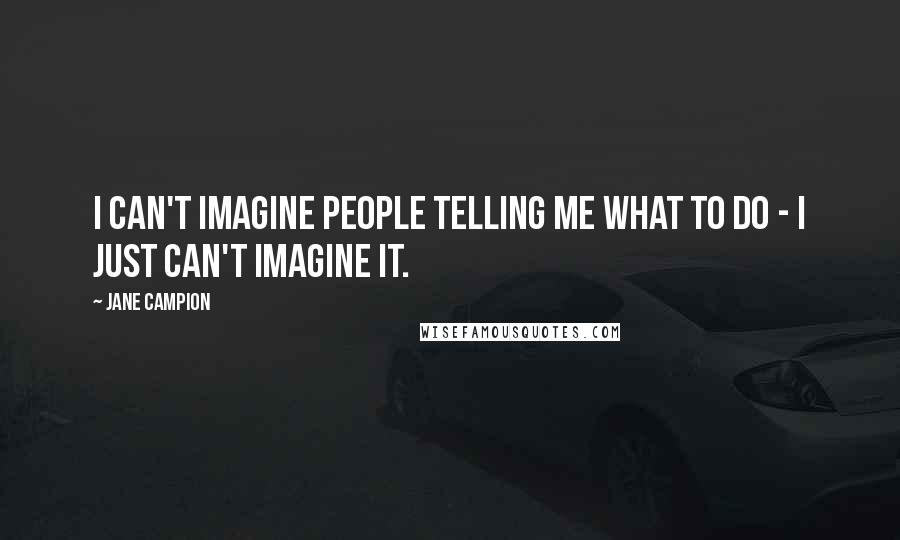 I can't imagine people telling me what to do - I just can't imagine it.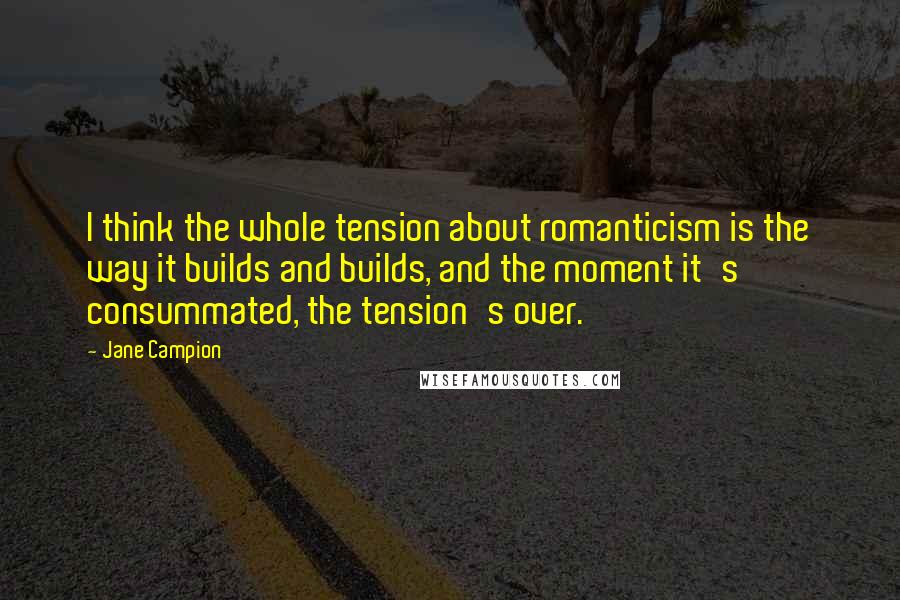 I think the whole tension about romanticism is the way it builds and builds, and the moment it's consummated, the tension's over.