Jacques Chirac Quotes
Top 23 wise famous quotes and sayings by Jacques Chirac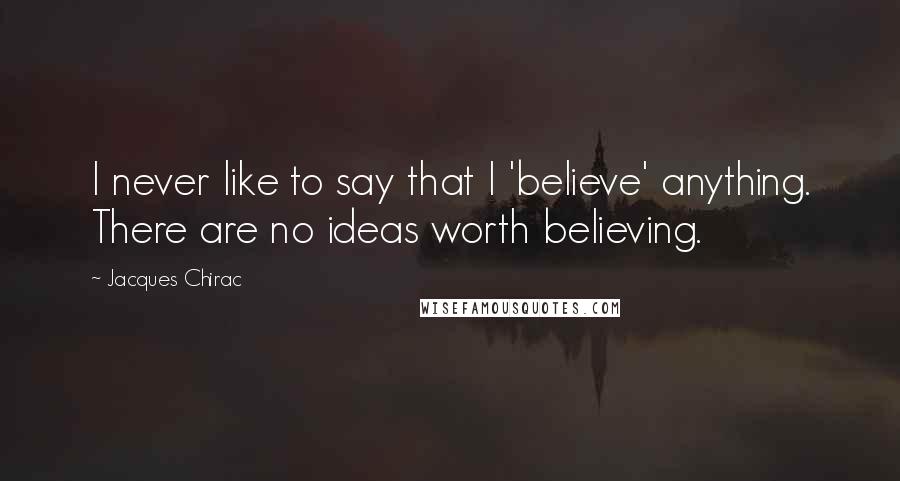 I never like to say that I 'believe' anything. There are no ideas worth believing.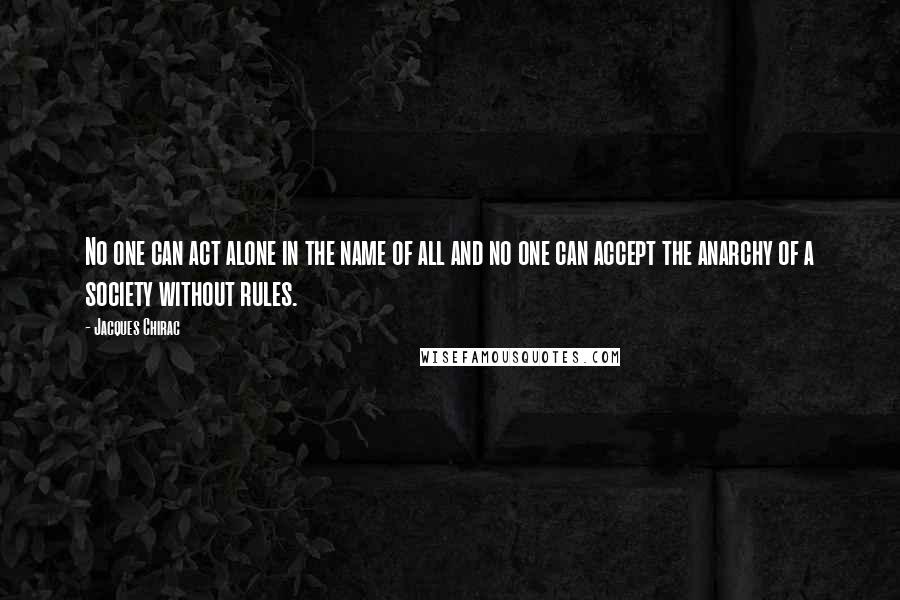 No one can act alone in the name of all and no one can accept the anarchy of a society without rules.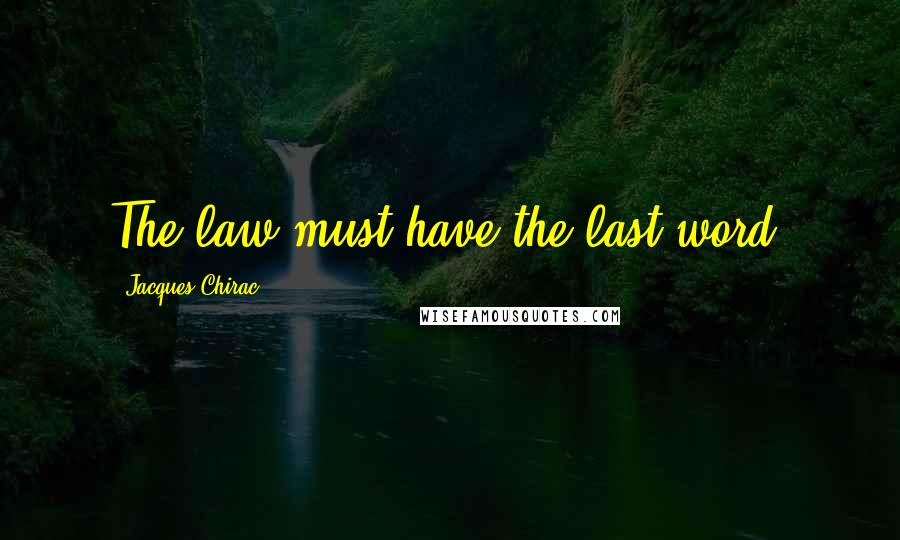 The law must have the last word.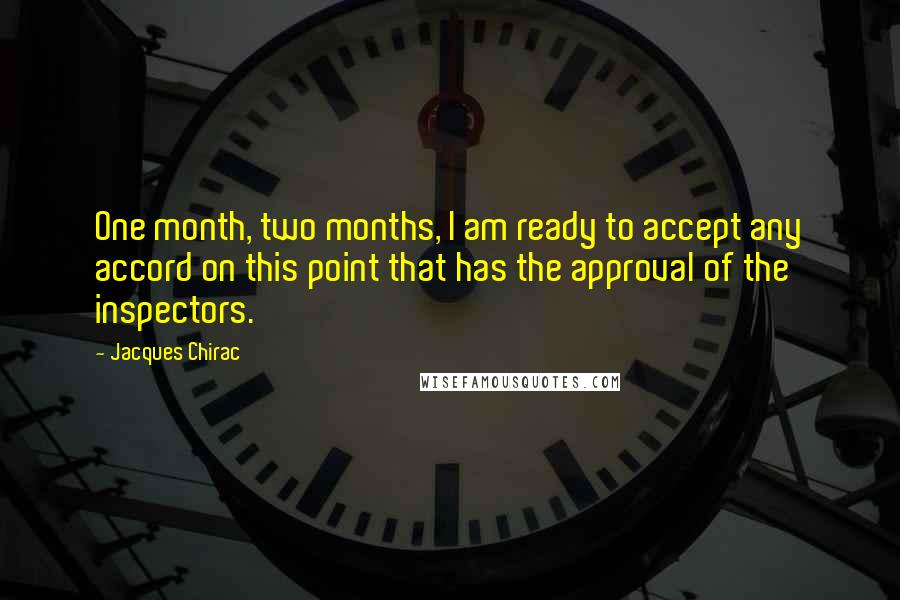 One month, two months, I am ready to accept any accord on this point that has the approval of the inspectors.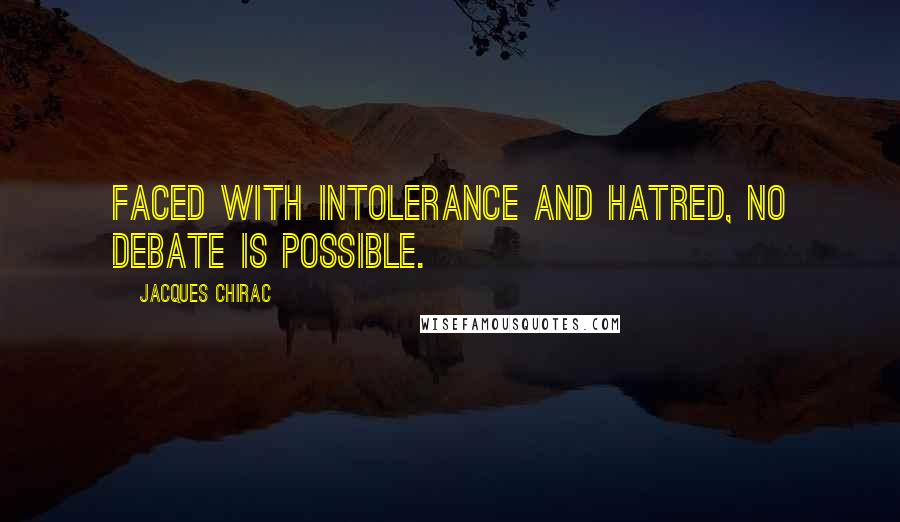 Faced with intolerance and hatred, no debate is possible.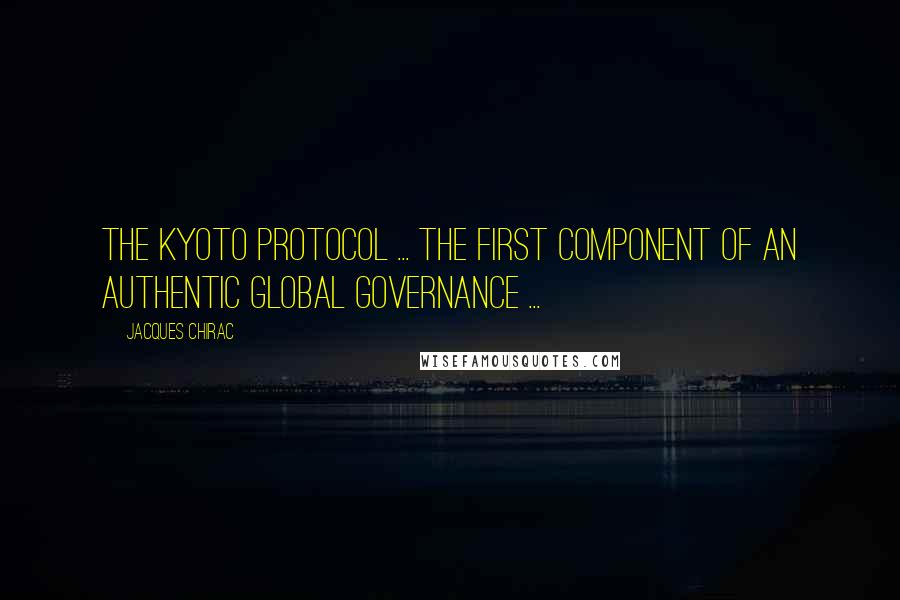 The Kyoto Protocol ... the first component of an authentic global governance ...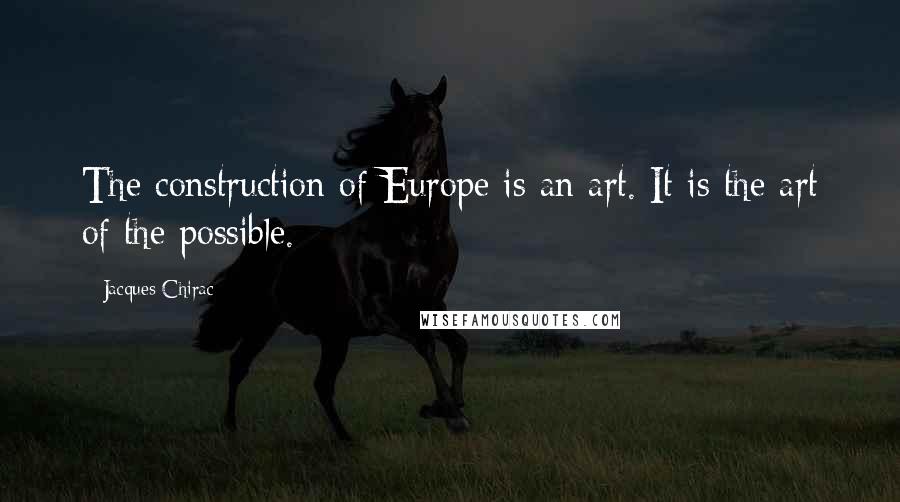 The construction of Europe is an art. It is the art of the possible.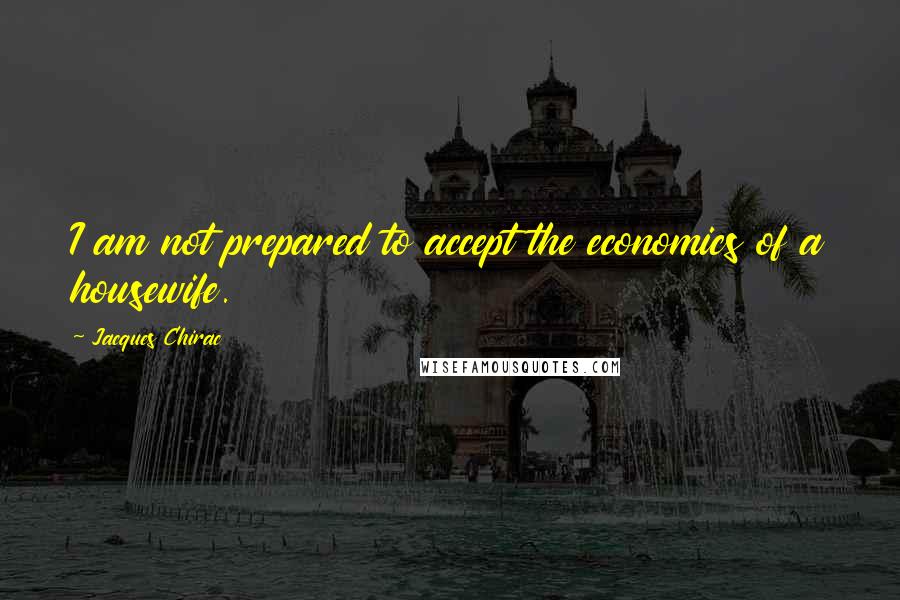 I am not prepared to accept the economics of a housewife.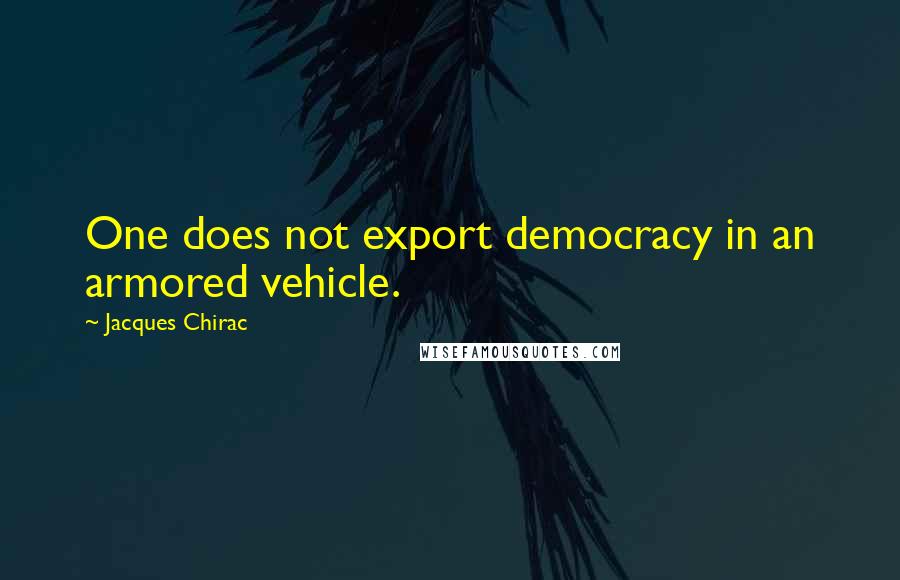 One does not export democracy in an armored vehicle.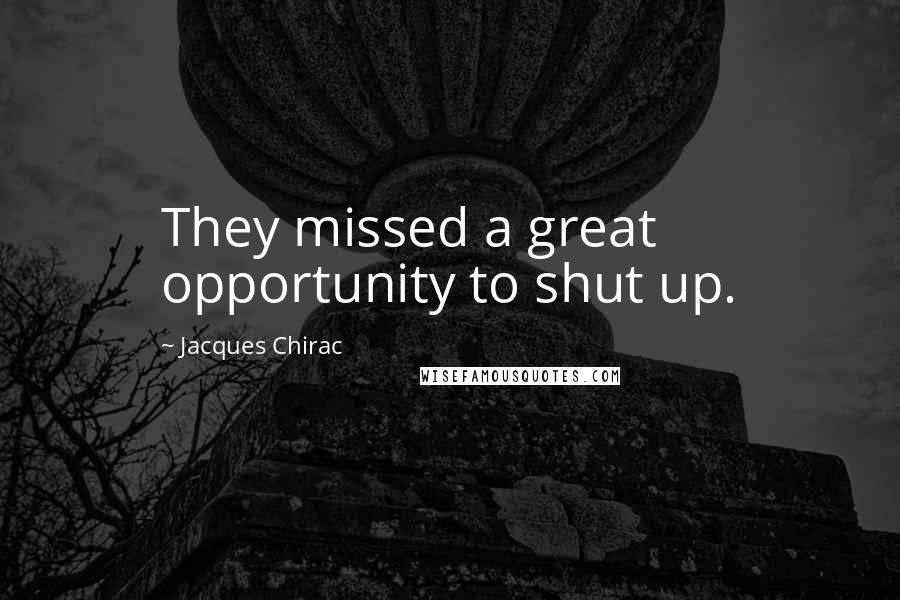 They missed a great opportunity to shut up.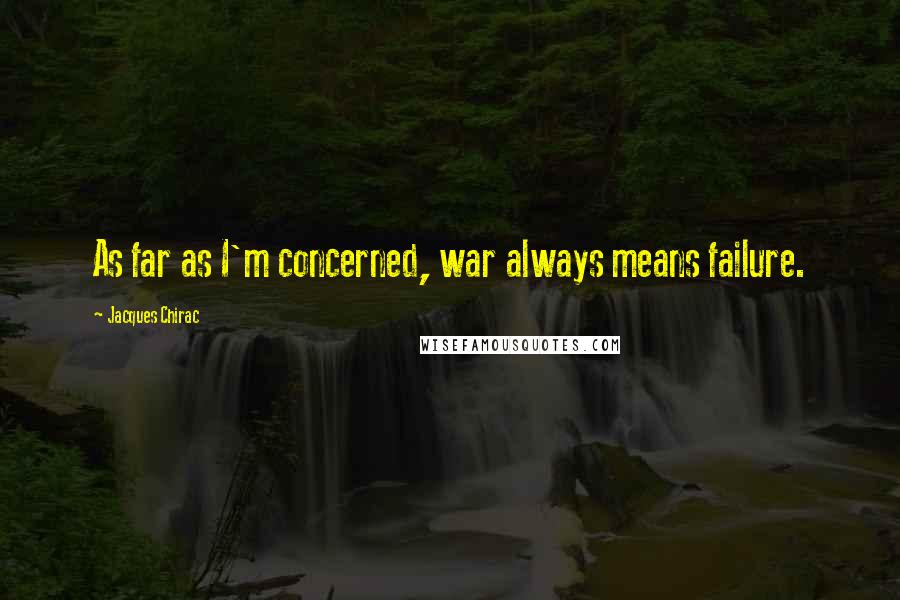 As far as I'm concerned, war always means failure.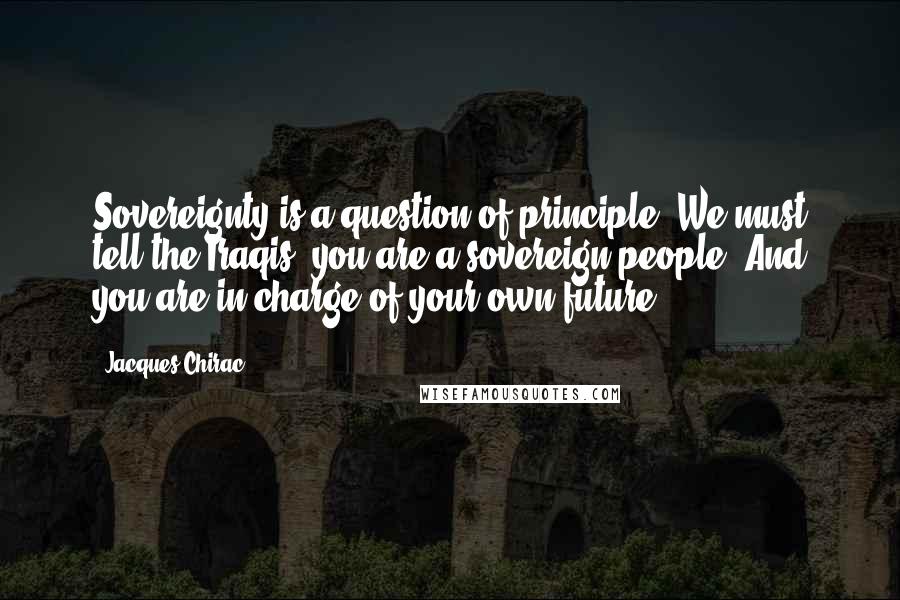 Sovereignty is a question of principle. We must tell the Iraqis: you are a sovereign people. And you are in charge of your own future.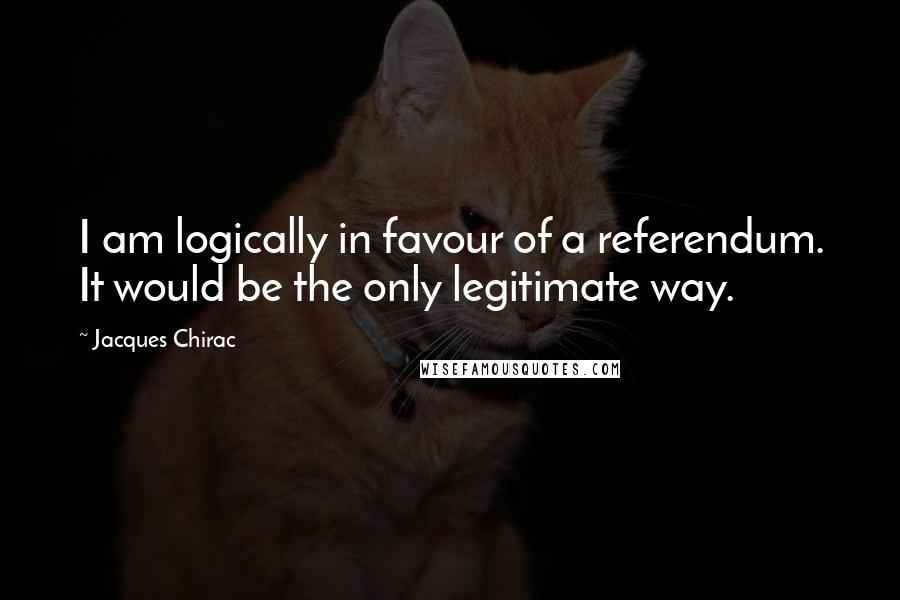 I am logically in favour of a referendum. It would be the only legitimate way.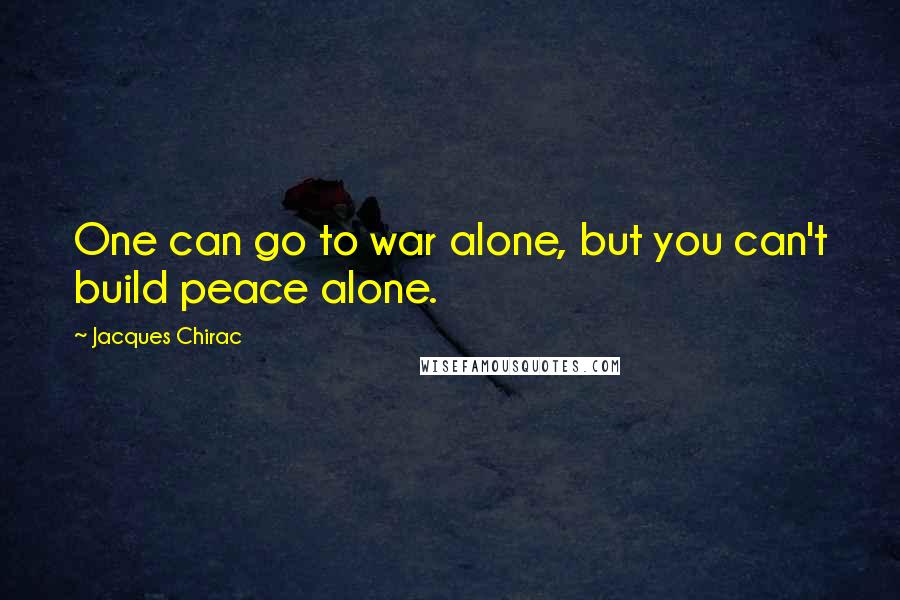 One can go to war alone, but you can't build peace alone.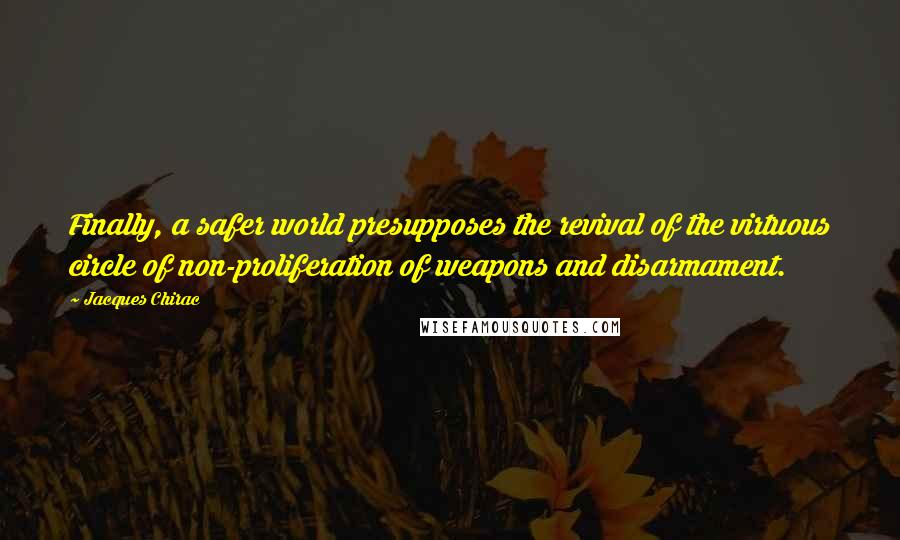 Finally, a safer world presupposes the revival of the virtuous circle of non-proliferation of weapons and disarmament.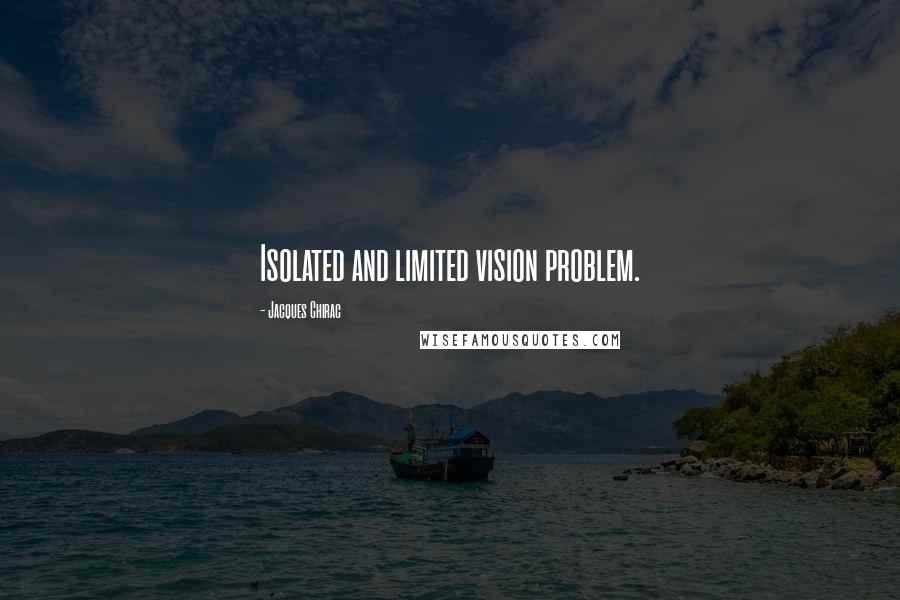 Isolated and limited vision problem.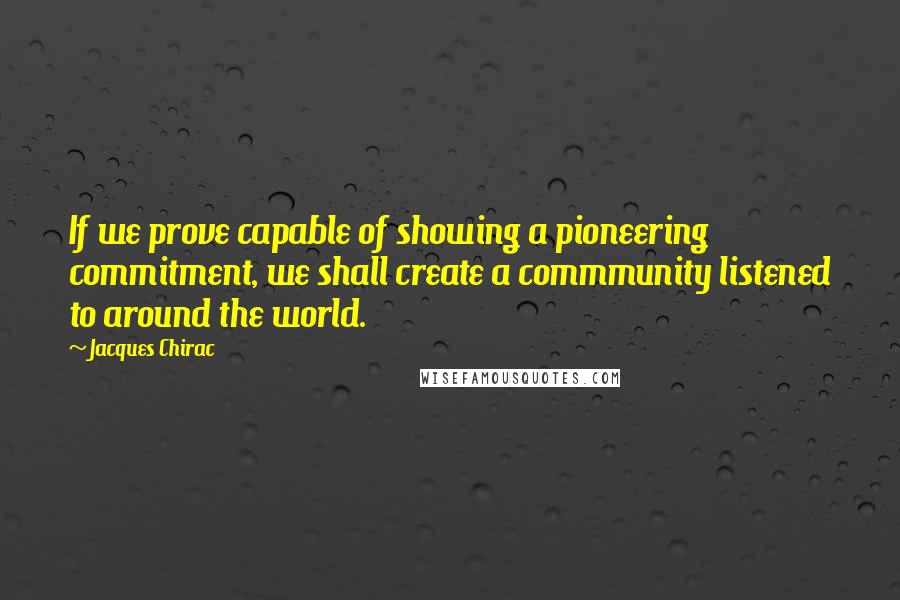 If we prove capable of showing a pioneering commitment, we shall create a commmunity listened to around the world.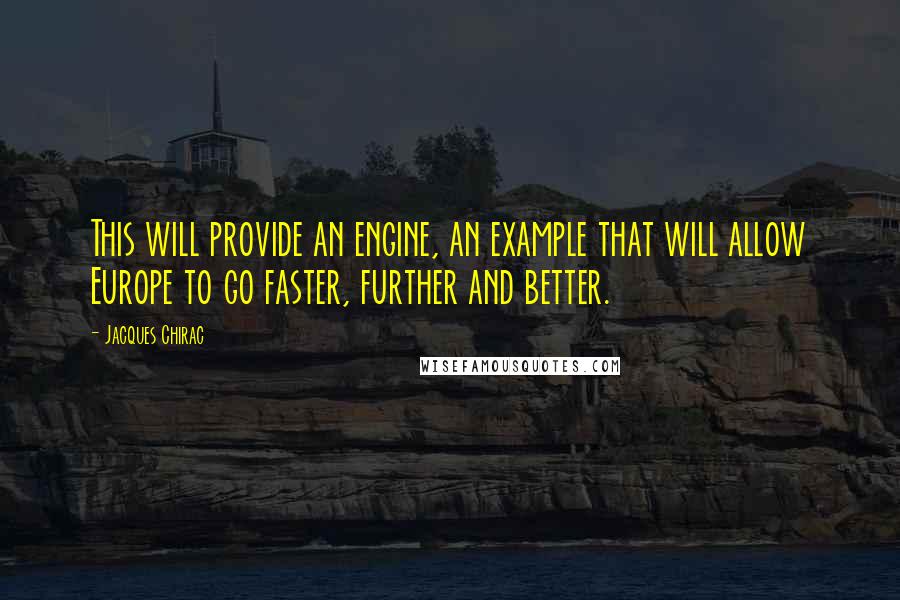 This will provide an engine, an example that will allow Europe to go faster, further and better.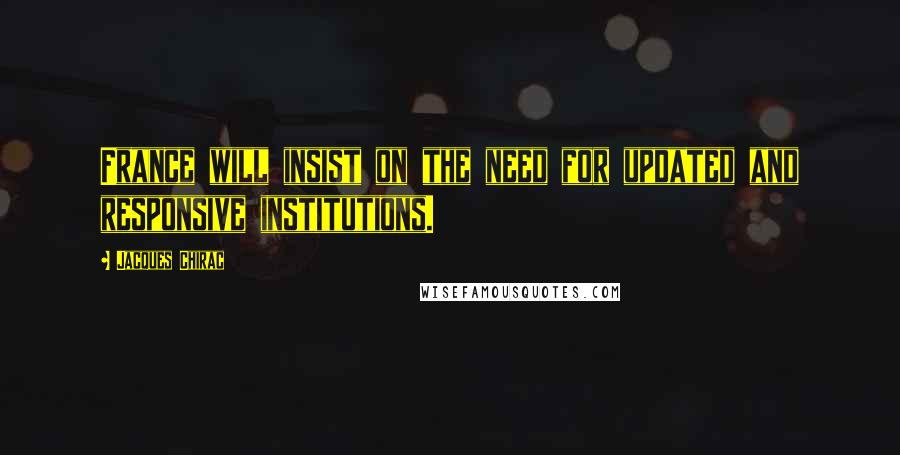 France will insist on the need for updated and responsive institutions.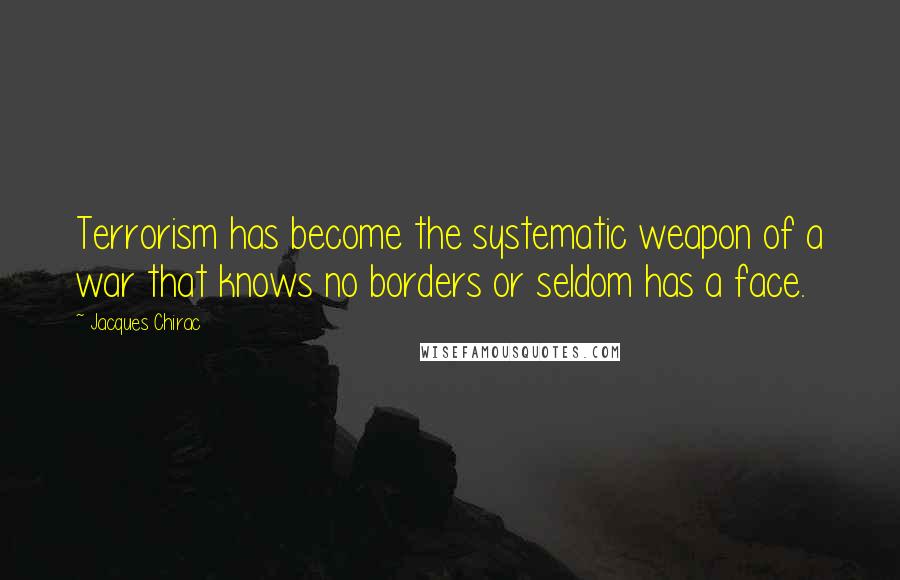 Terrorism has become the systematic weapon of a war that knows no borders or seldom has a face.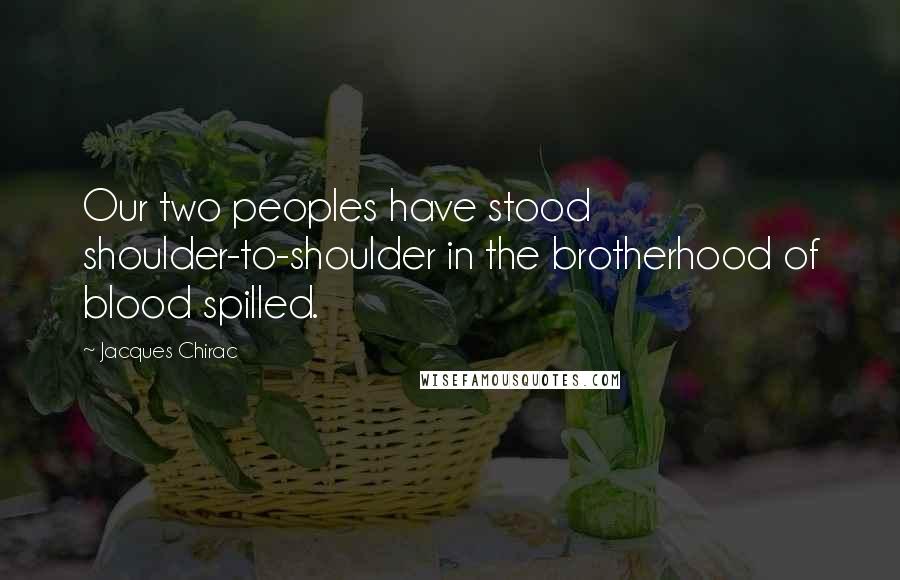 Our two peoples have stood shoulder-to-shoulder in the brotherhood of blood spilled.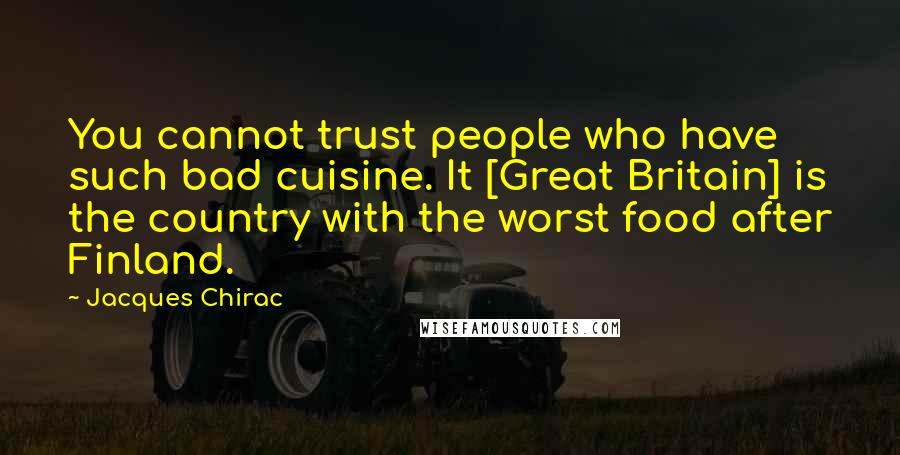 You cannot trust people who have such bad cuisine. It [Great Britain] is the country with the worst food after Finland.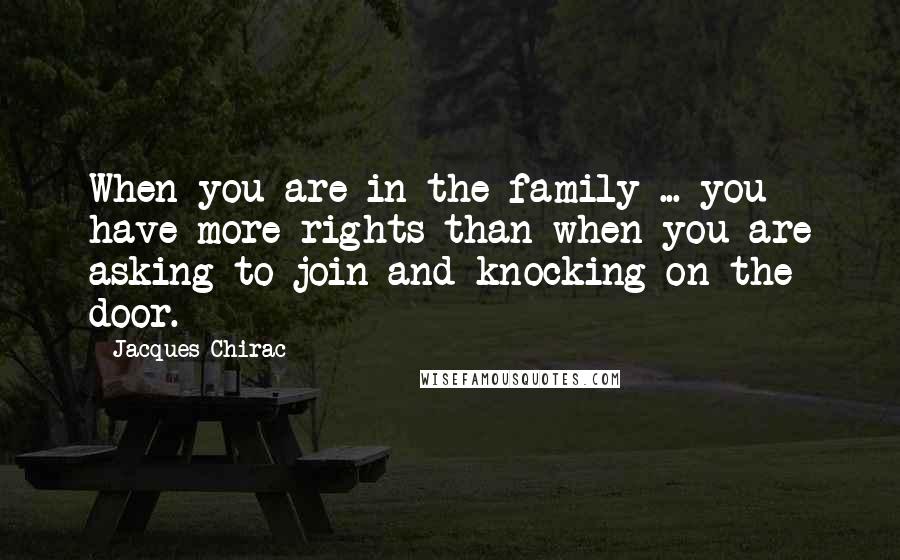 When you are in the family ... you have more rights than when you are asking to join and knocking on the door.