Howard Mumford Jones Quotes
Top 6 wise famous quotes and sayings by Howard Mumford Jones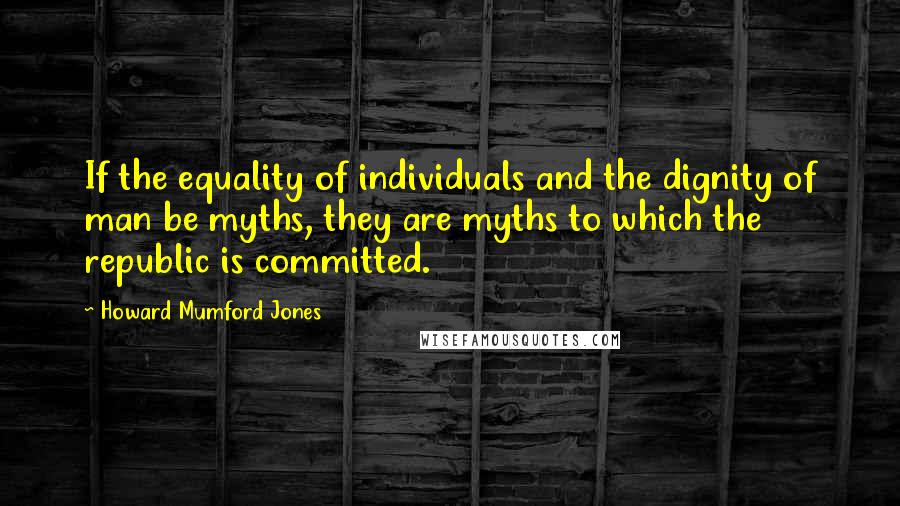 If the equality of individuals and the dignity of man be myths, they are myths to which the republic is committed.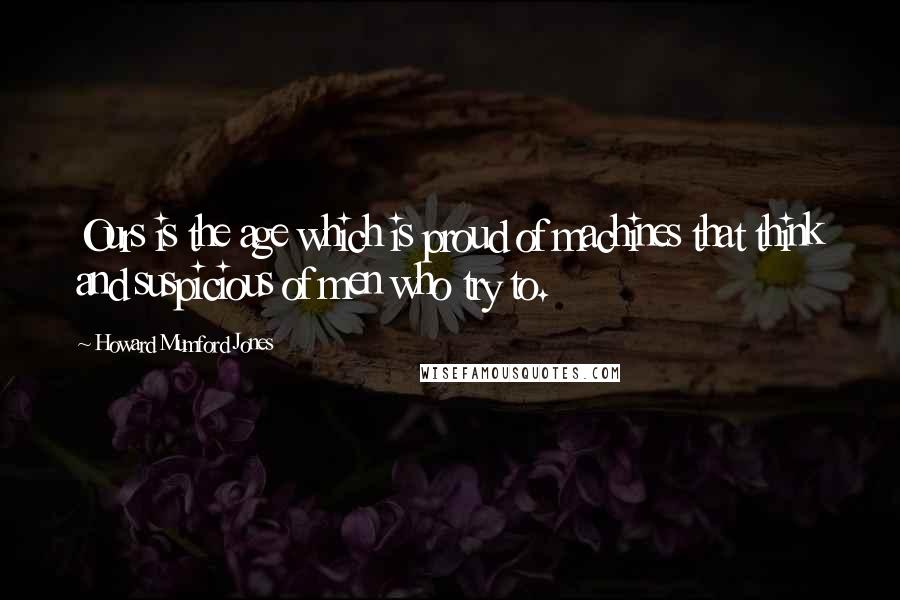 Ours is the age which is proud of machines that think and suspicious of men who try to.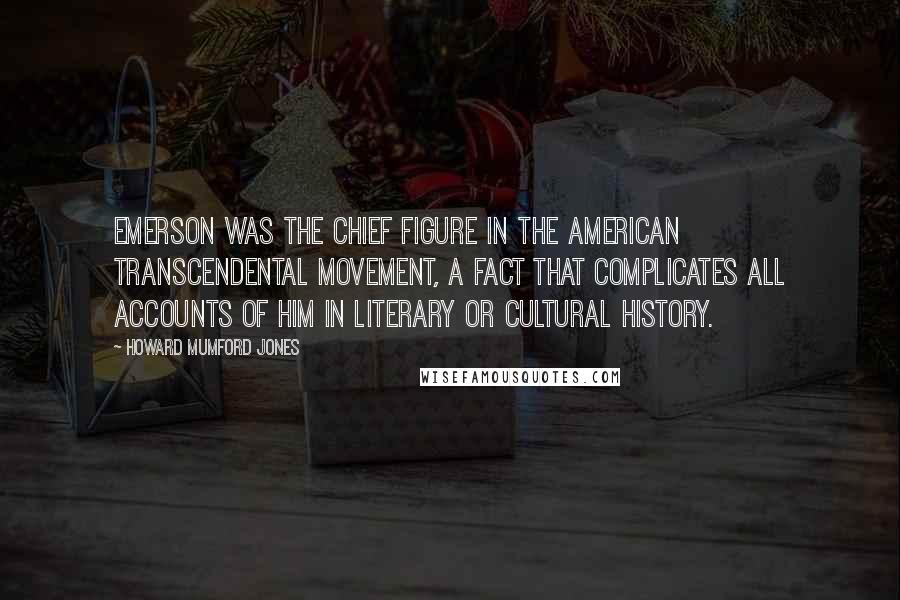 Emerson was the chief figure in the American transcendental movement, a fact that complicates all accounts of him in literary or cultural history.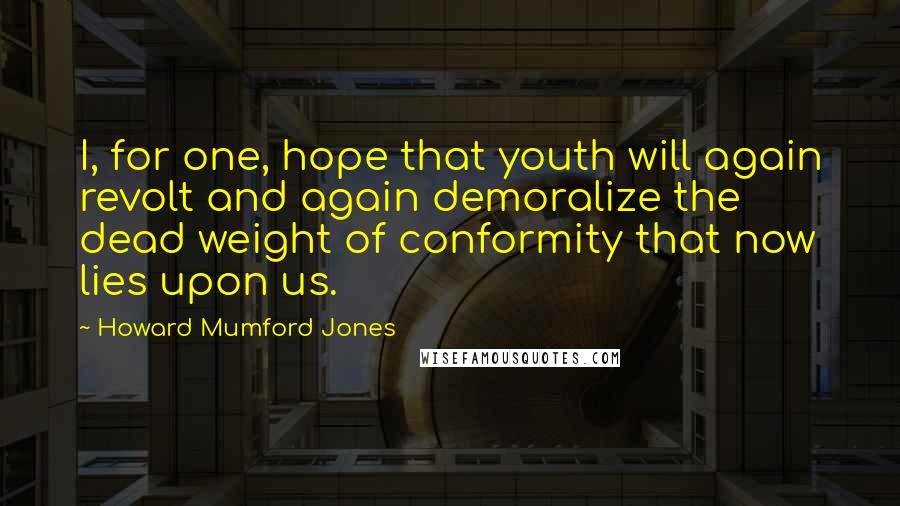 I, for one, hope that youth will again revolt and again demoralize the dead weight of conformity that now lies upon us.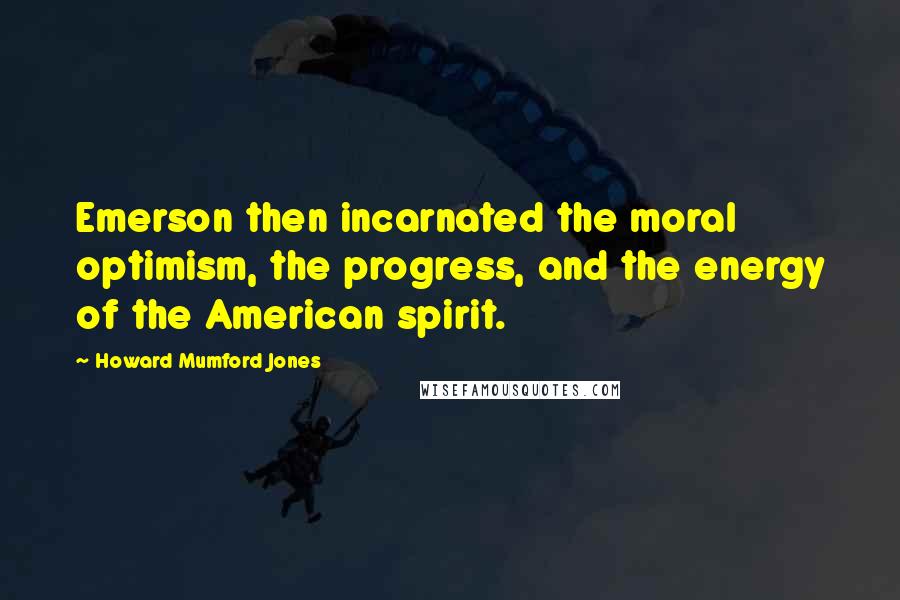 Emerson then incarnated the moral optimism, the progress, and the energy of the American spirit.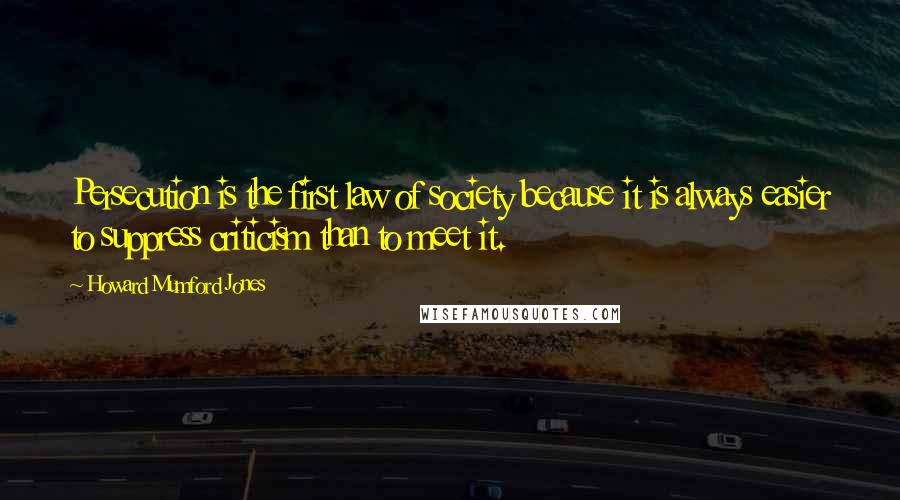 Persecution is the first law of society because it is always easier to suppress criticism than to meet it.