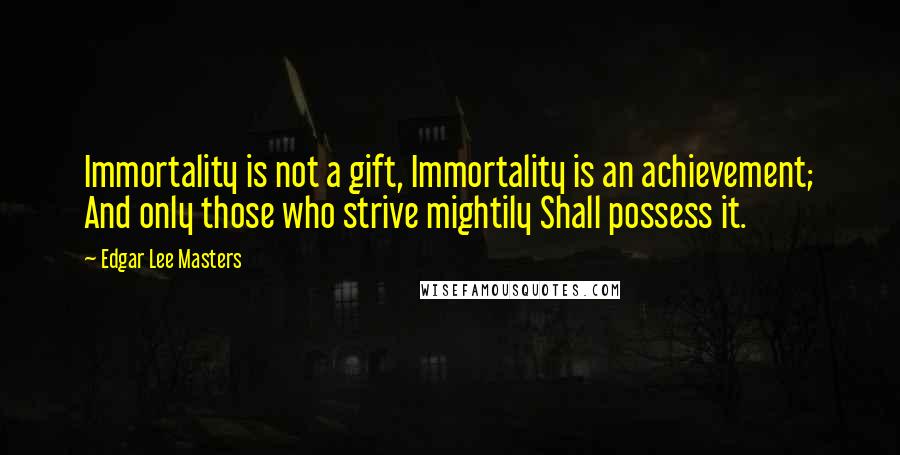 Immortality is not a gift, Immortality is an achievement; And only those who strive mightily Shall possess it.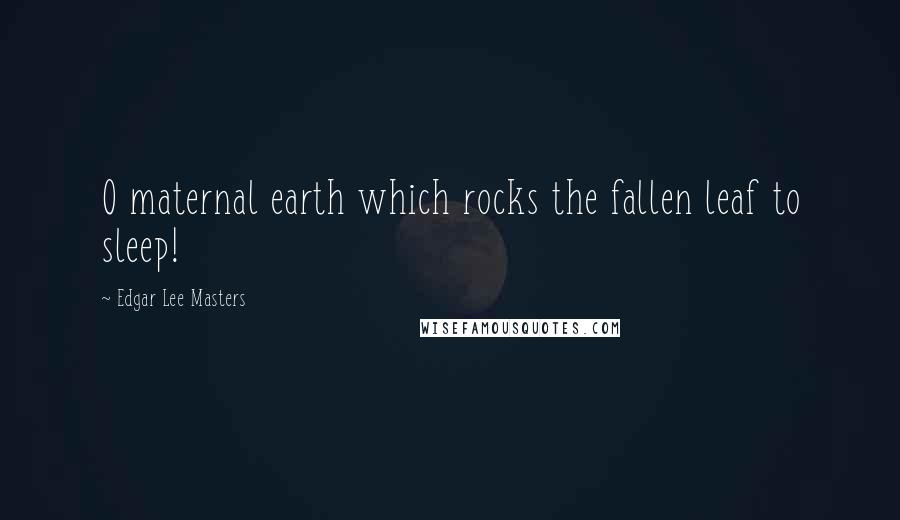 O maternal earth which rocks the fallen leaf to sleep!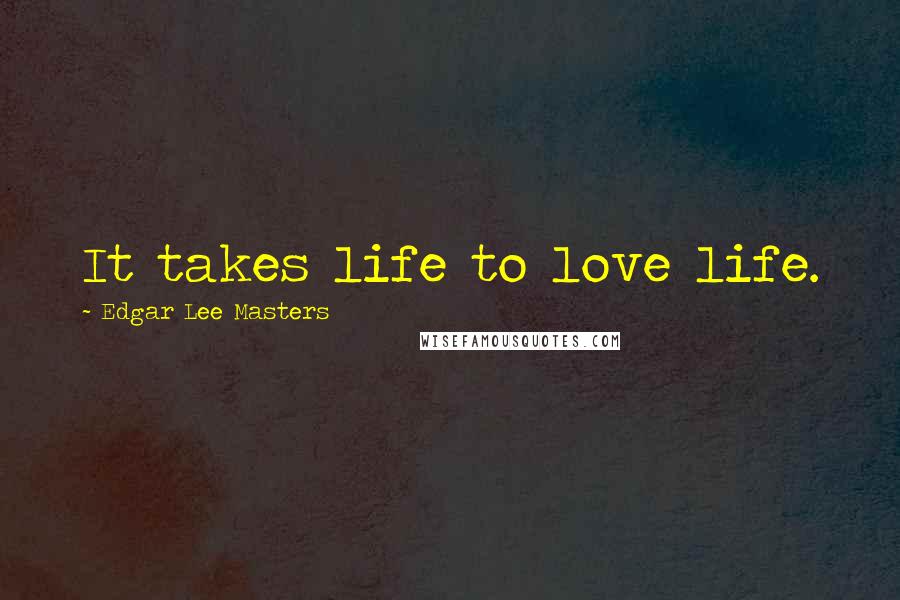 It takes life to love life.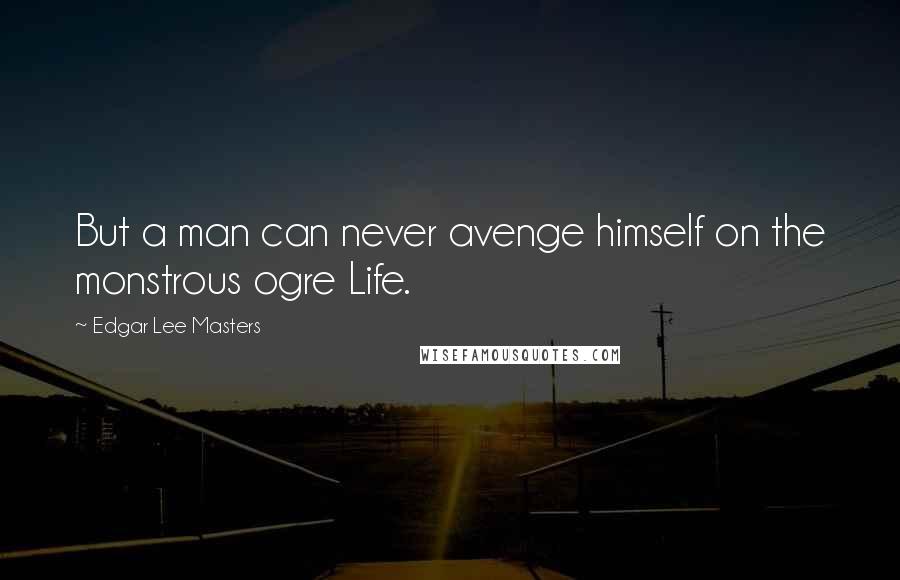 But a man can never avenge himself on the monstrous ogre Life.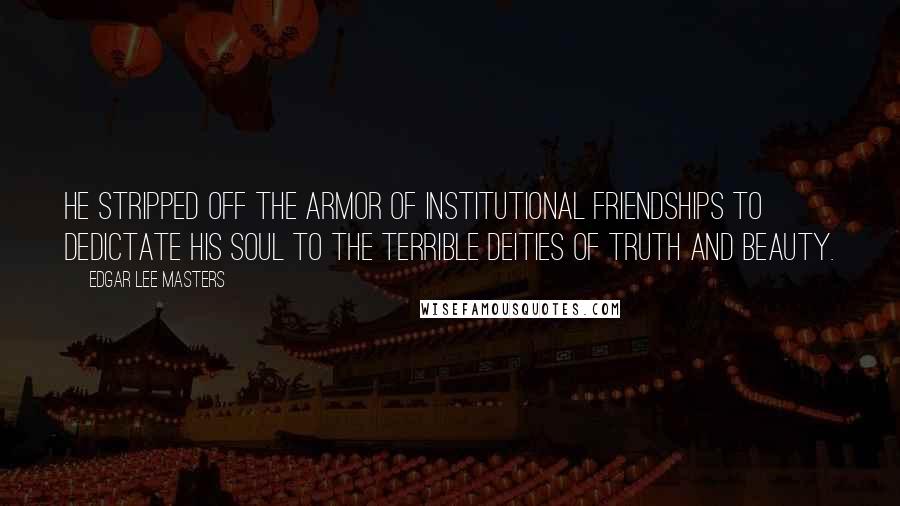 He stripped off the armor of institutional friendships To dedictate his soul To the terrible deities of Truth and Beauty.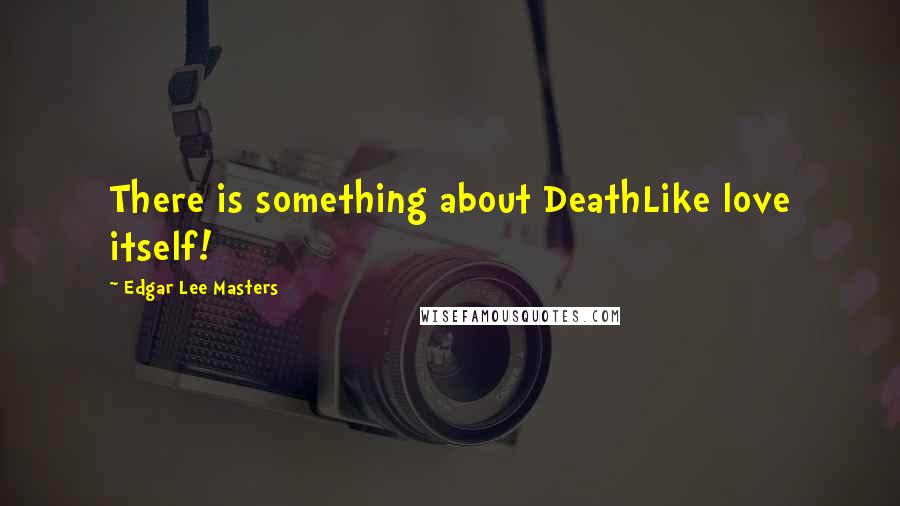 There is something about Death
Like love itself!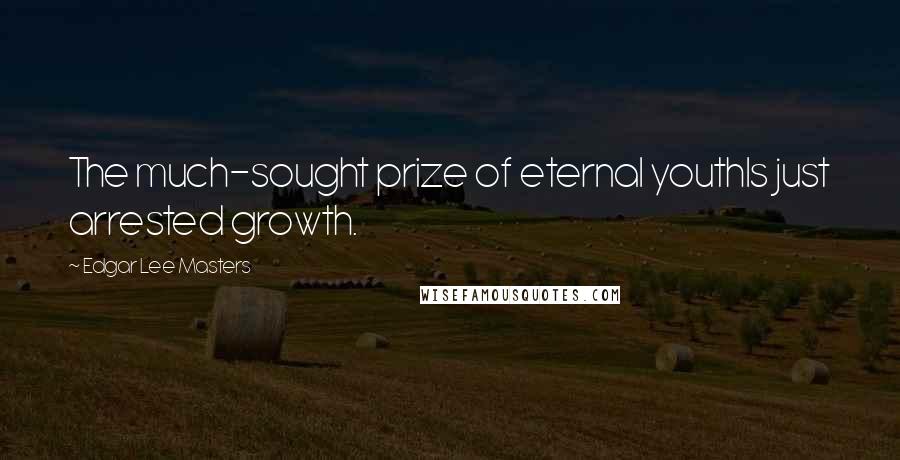 The much-sought prize of eternal youth
Is just arrested growth.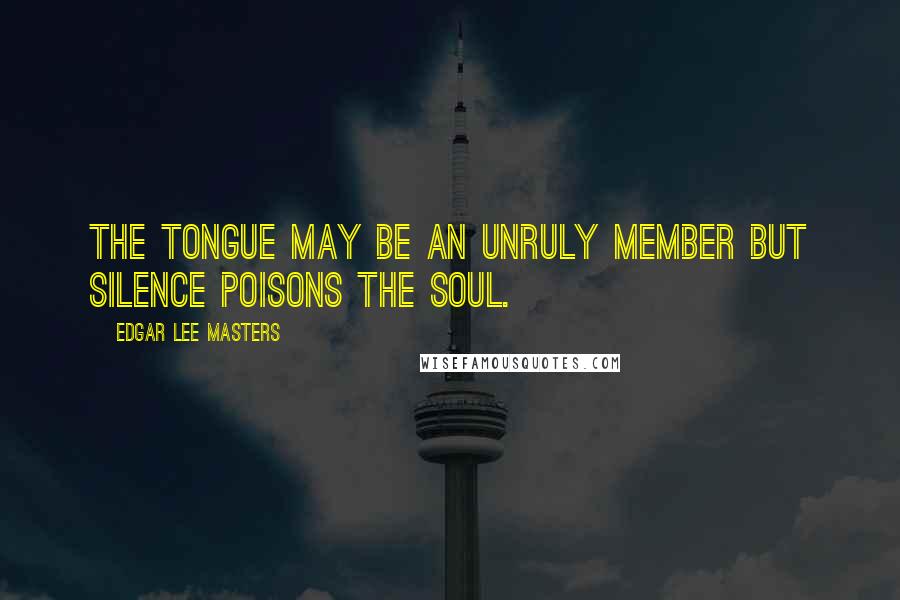 The tongue may be an unruly member
But silence poisons the soul.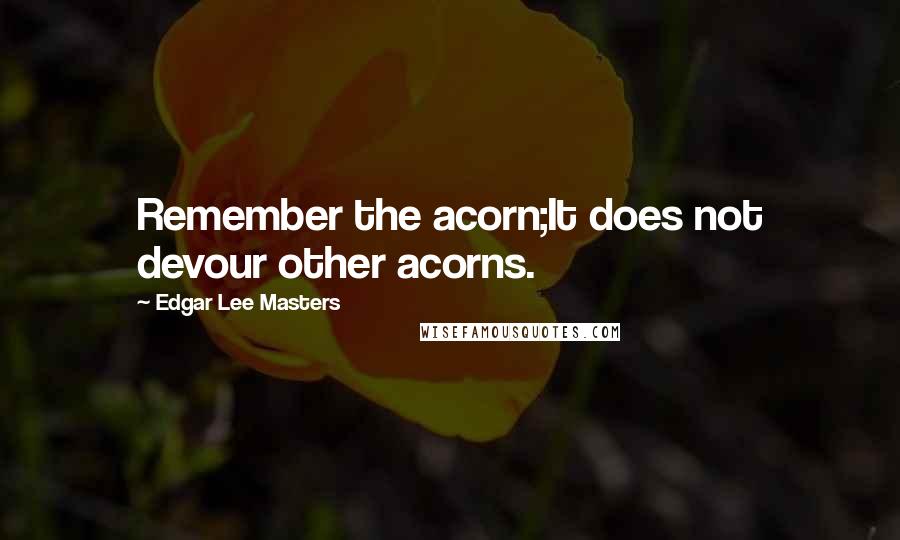 Remember the acorn;
It does not devour other acorns.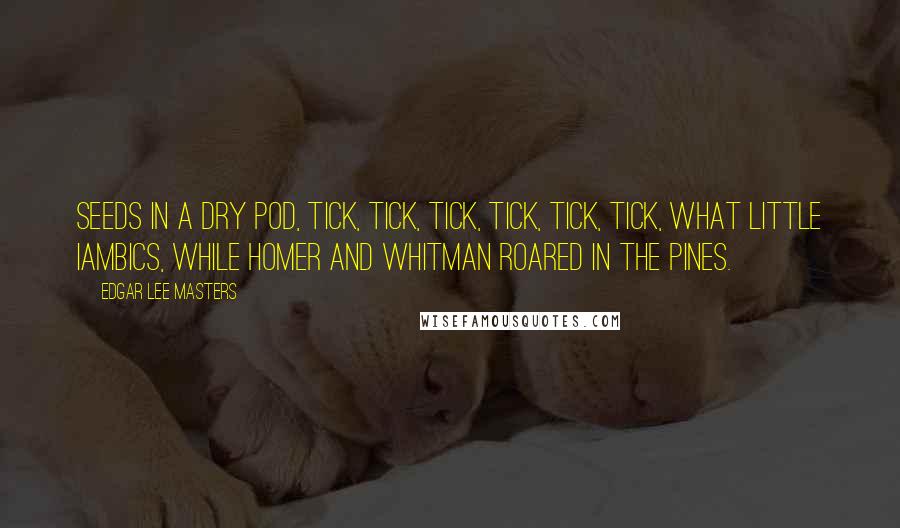 Seeds in a dry pod, tick, tick, tick, Tick, tick, tick, what little iambics, While Homer and Whitman roared in the pines.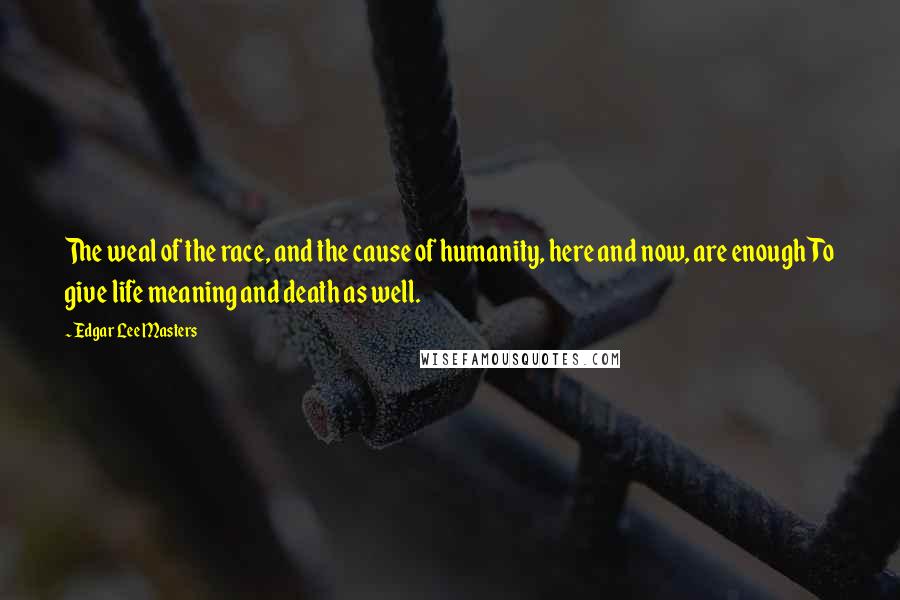 The weal of the race, and the cause of humanity, here and now, are enough To give life meaning and death as well.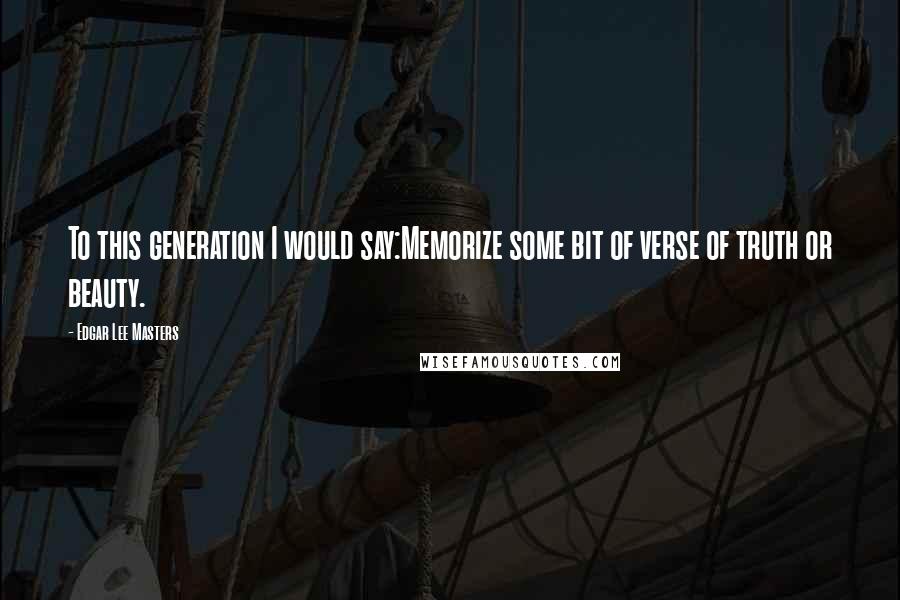 To this generation I would say:
Memorize some bit of verse of truth or beauty.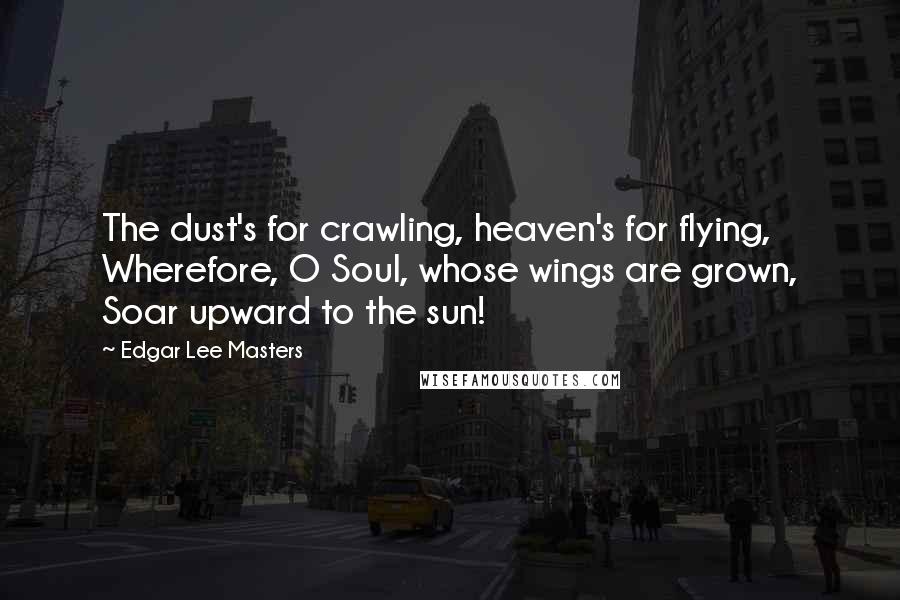 The dust's for crawling, heaven's for flying, Wherefore, O Soul, whose wings are grown, Soar upward to the sun!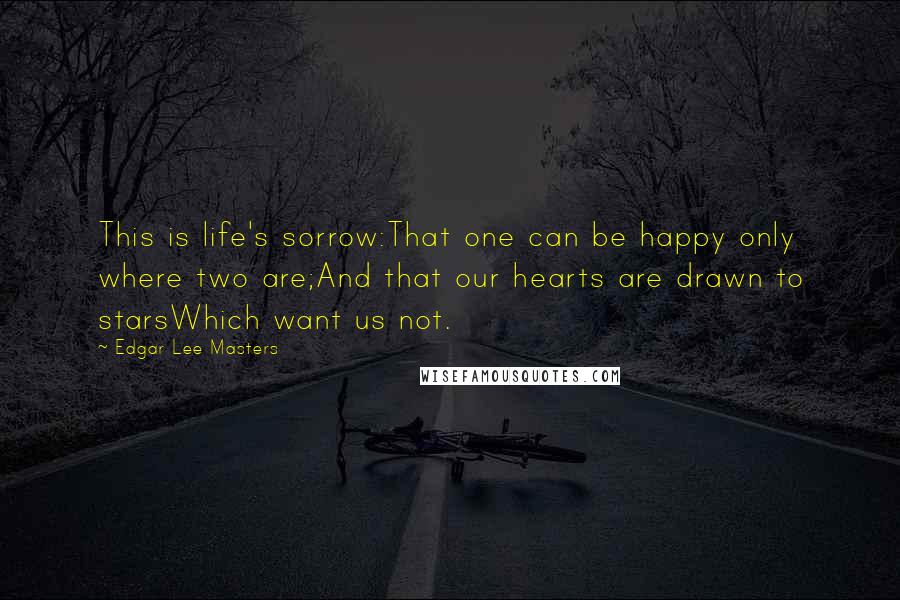 This is life's sorrow:
That one can be happy only where two are;
And that our hearts are drawn to stars
Which want us not.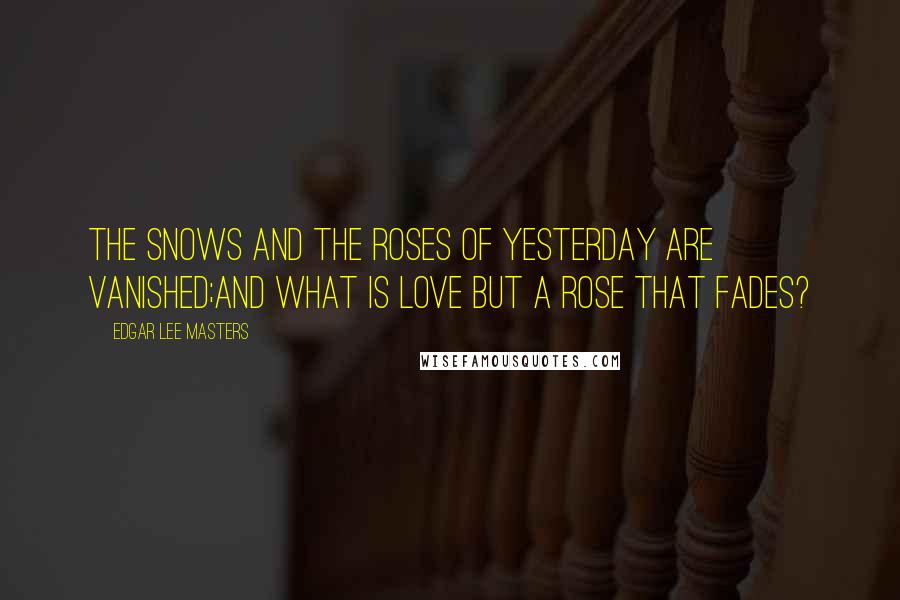 The snows and the roses of yesterday are vanished;
And what is love but a rose that fades?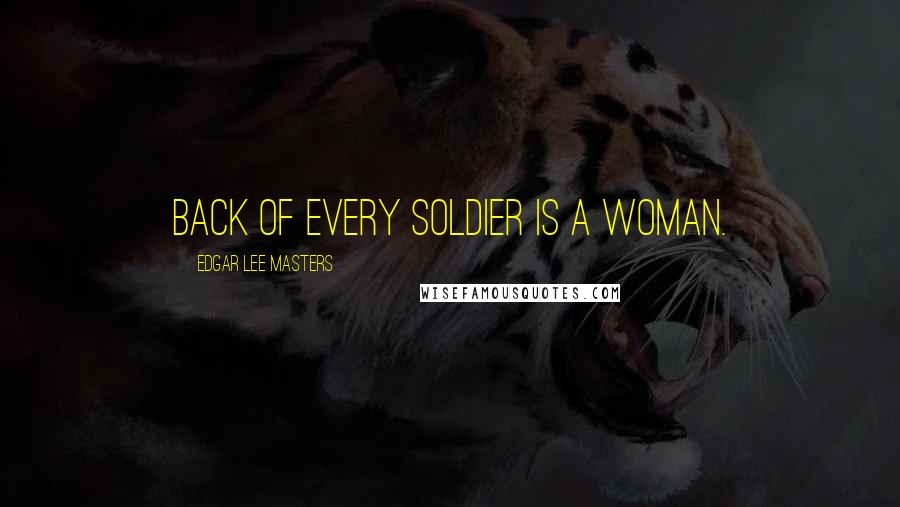 Back of every soldier is a woman.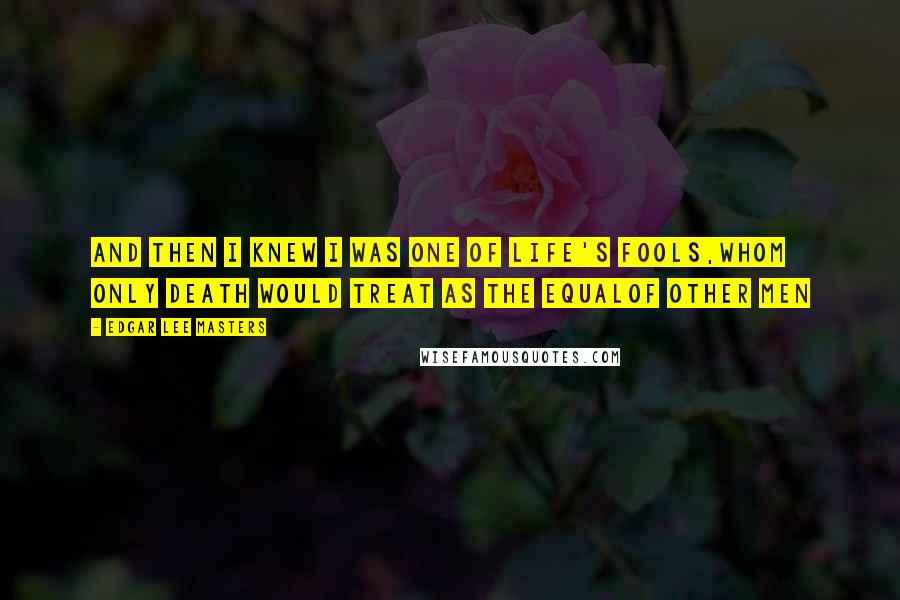 And then I knew I was one of Life's fools,
Whom only death would treat as the equal
Of other men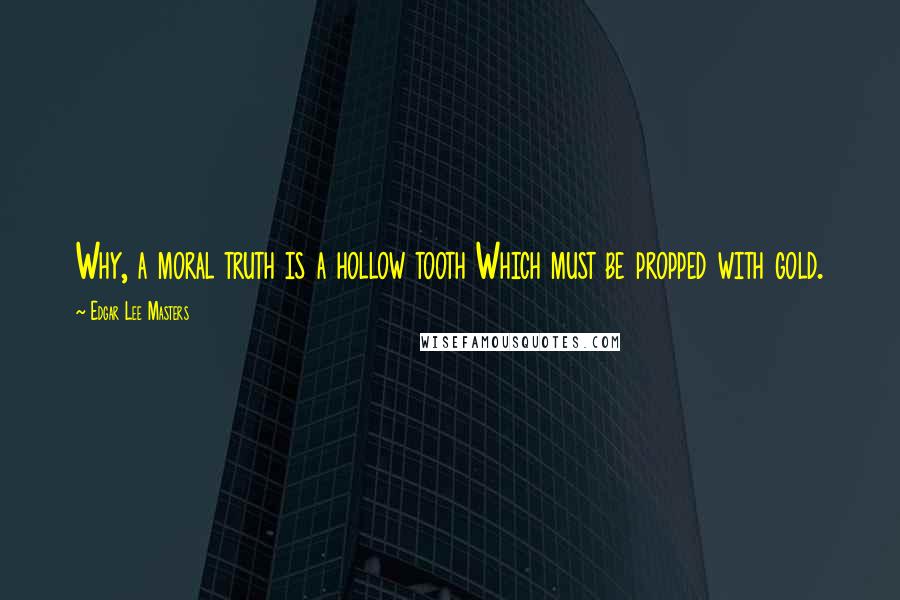 Why, a moral truth is a hollow tooth Which must be propped with gold.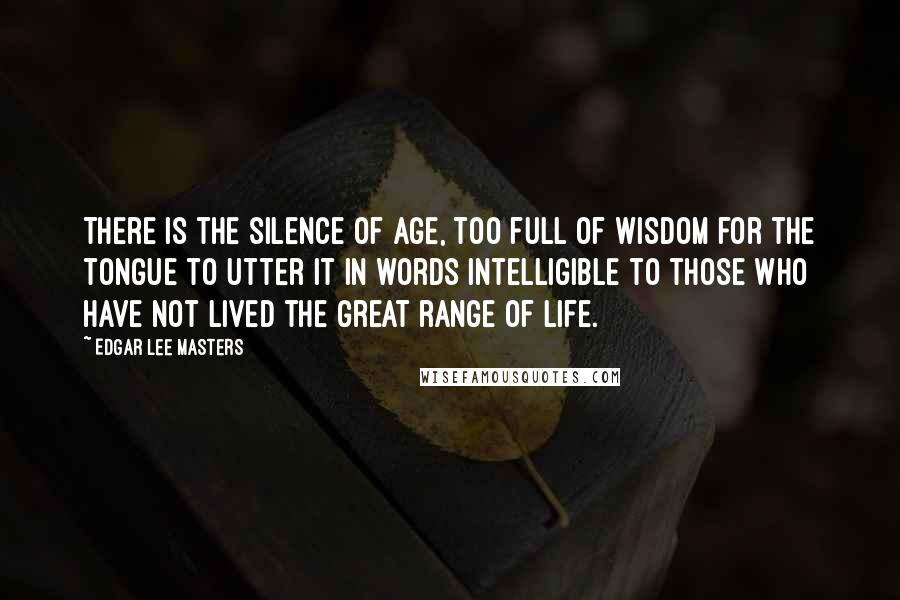 There is the silence of age, too full of wisdom for the tongue to utter it in words intelligible to those who have not lived the great range of life.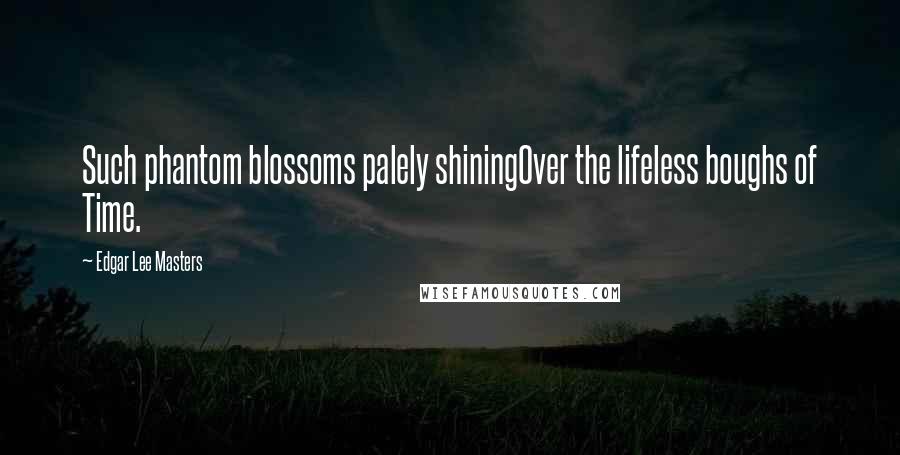 Such phantom blossoms palely shining
Over the lifeless boughs of Time.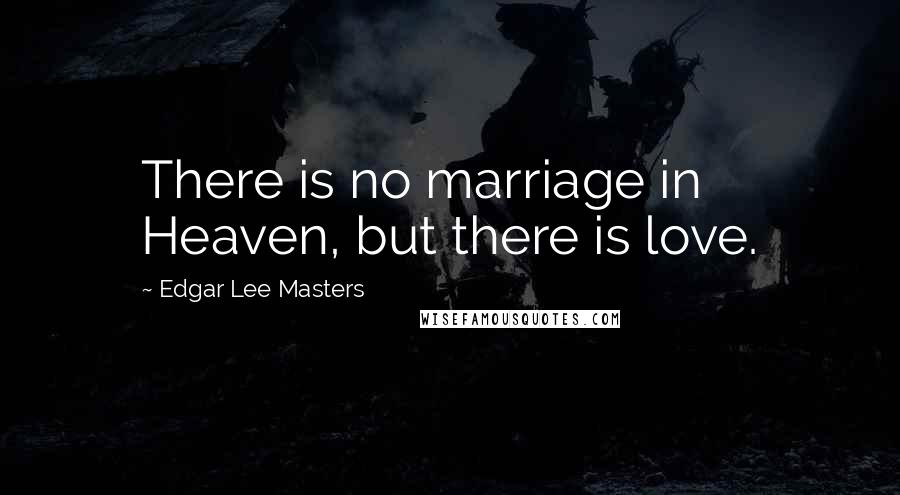 There is no marriage in Heaven, but there is love.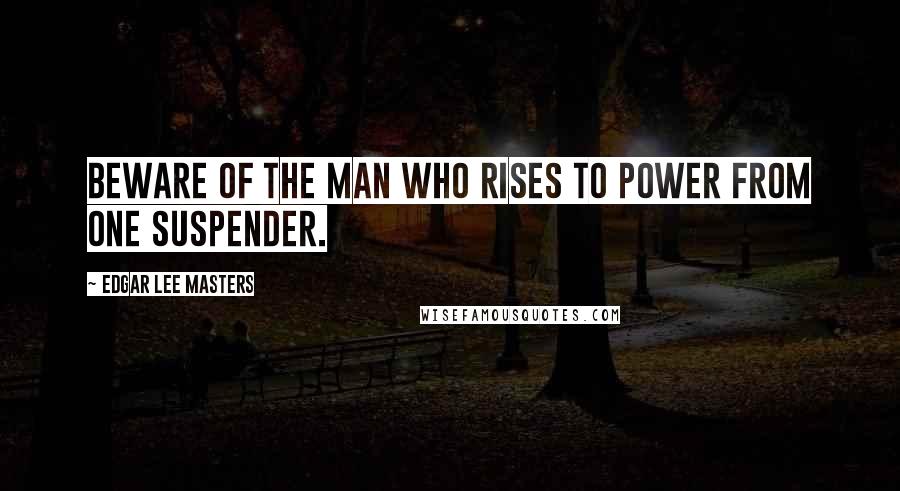 Beware of the man who rises to power from one suspender.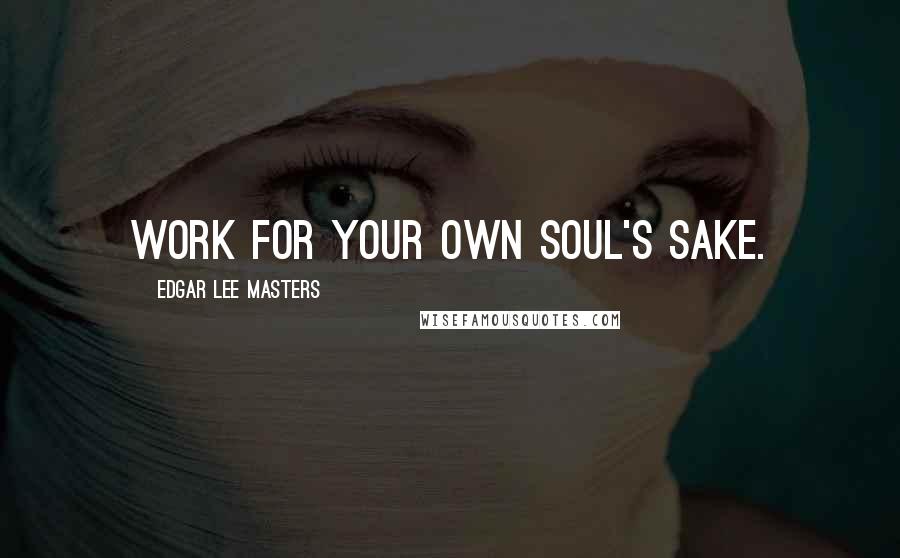 Work for your own soul's sake.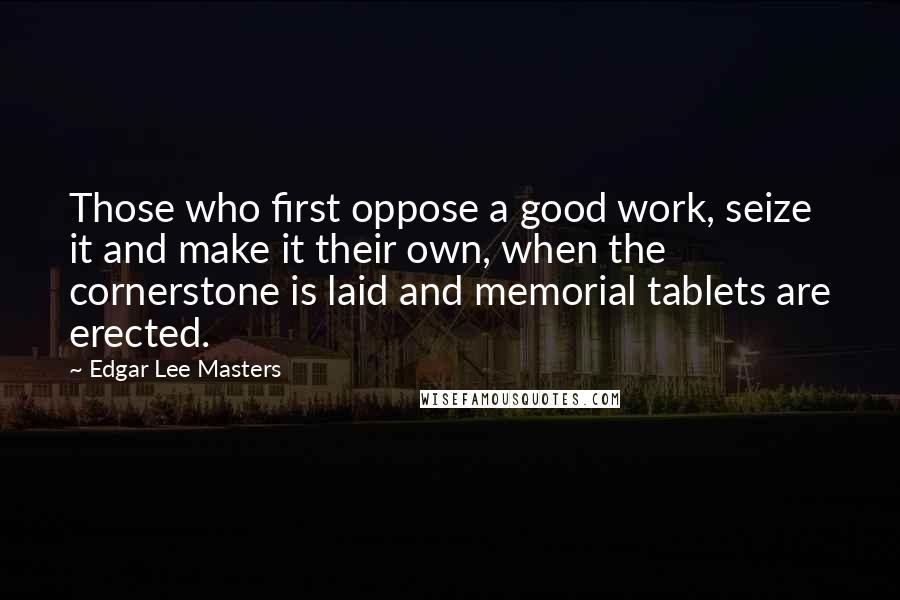 Those who first oppose a good work, seize it and make it their own, when the cornerstone is laid and memorial tablets are erected.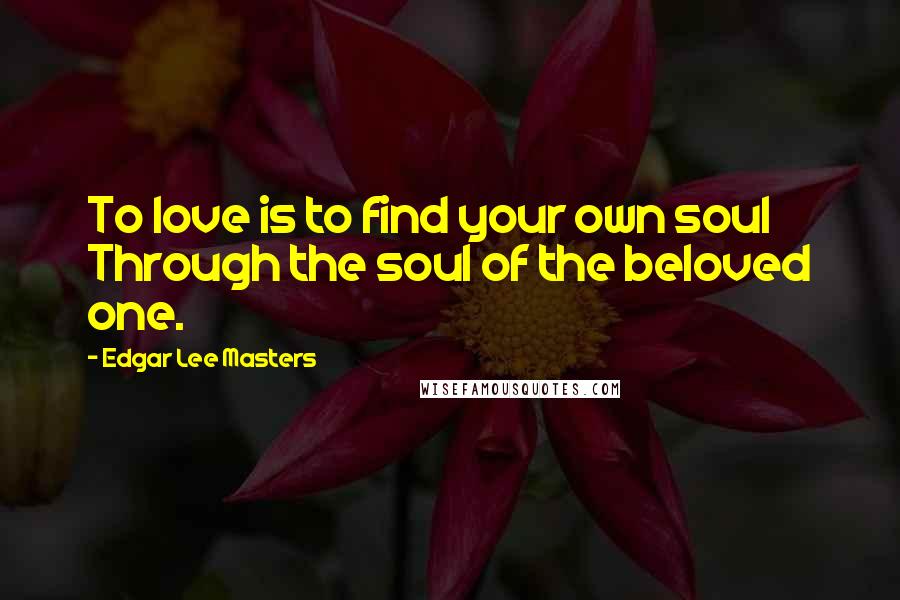 To love is to find your own soul Through the soul of the beloved one.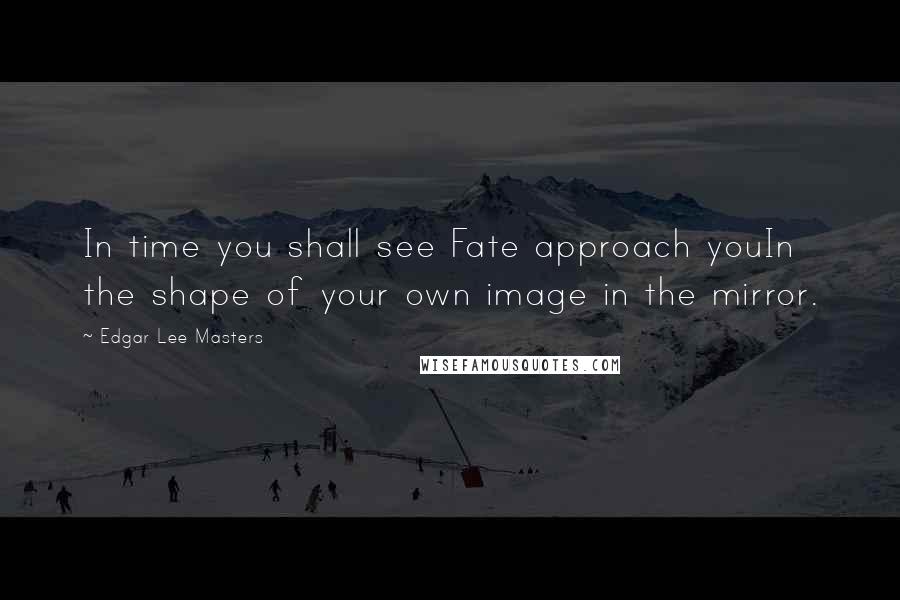 In time you shall see Fate approach you
In the shape of your own image in the mirror.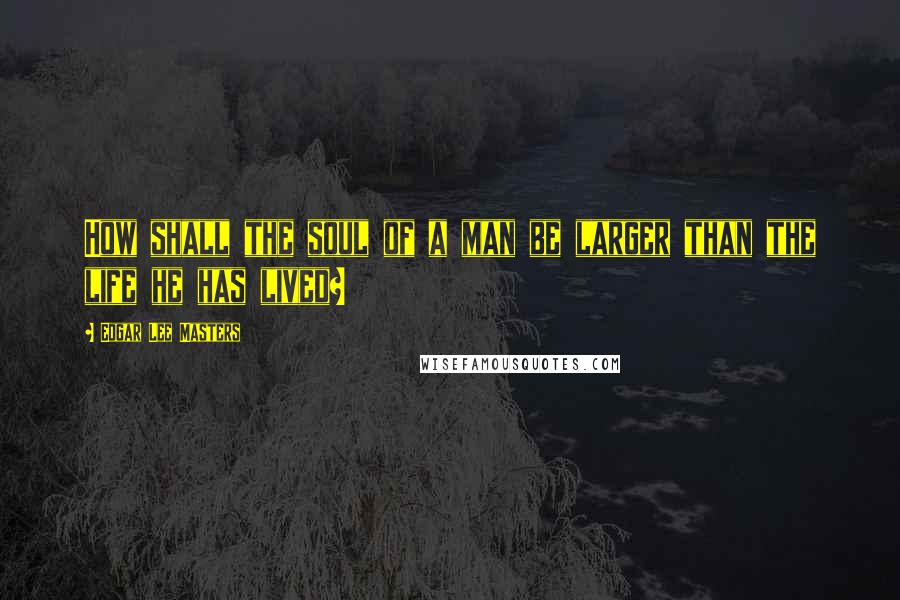 How shall the soul of a man be larger than the life he has lived?