Don Young Quotes
Top 8 wise famous quotes and sayings by Don Young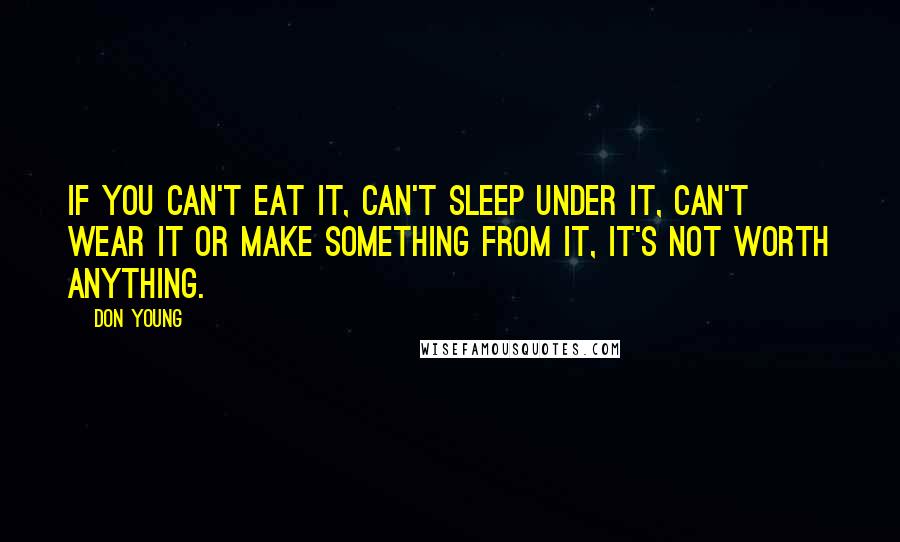 If you can't eat it, can't sleep under it, can't wear it or make something from it, it's not worth anything.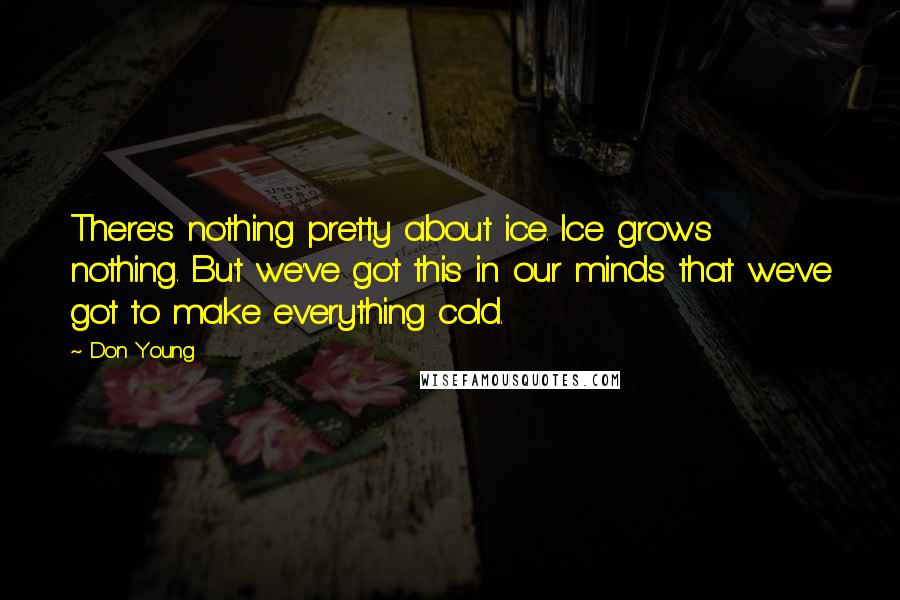 There's nothing pretty about ice. Ice grows nothing. But we've got this in our minds that we've got to make everything cold.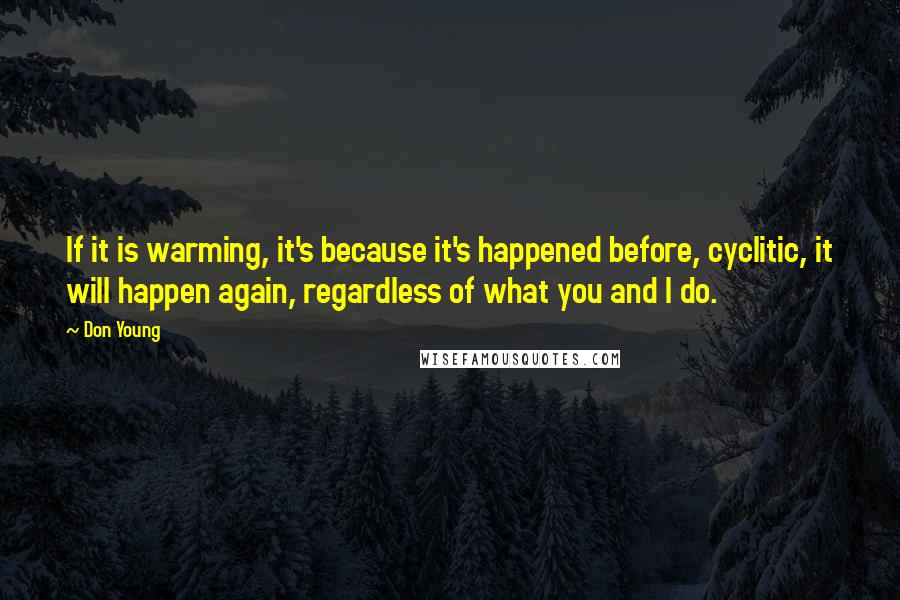 If it is warming, it's because it's happened before, cyclitic, it will happen again, regardless of what you and I do.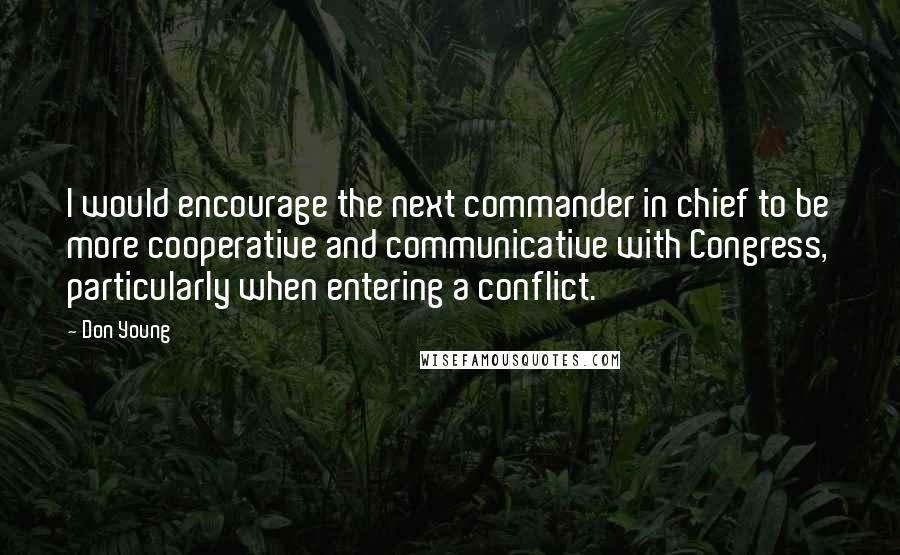 I would encourage the next commander in chief to be more cooperative and communicative with Congress, particularly when entering a conflict.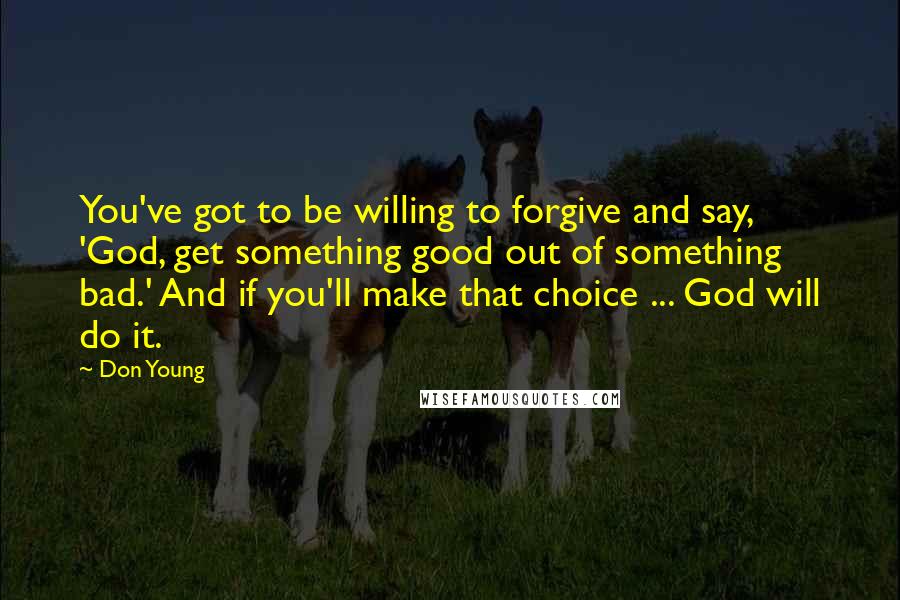 You've got to be willing to forgive and say, 'God, get something good out of something bad.' And if you'll make that choice ... God will do it.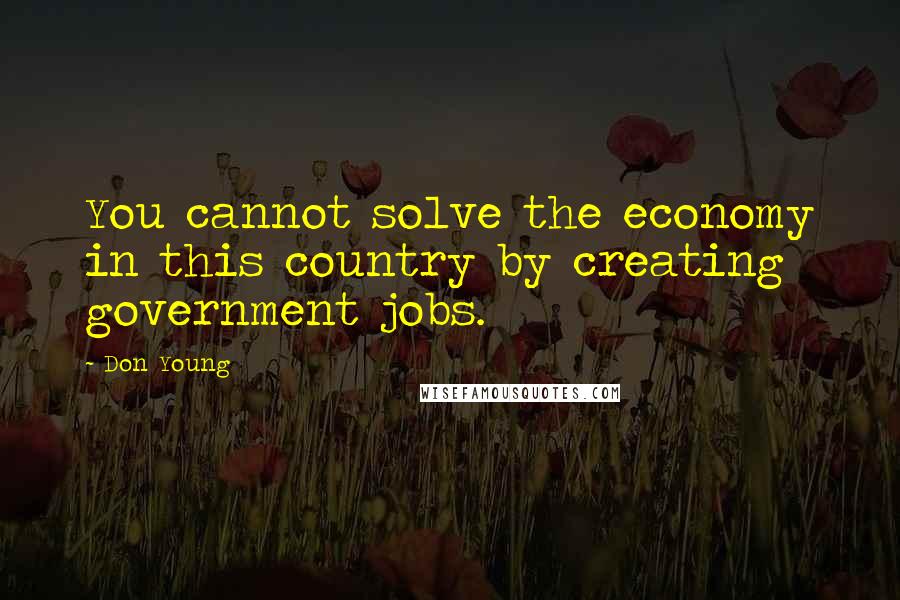 You cannot solve the economy in this country by creating government jobs.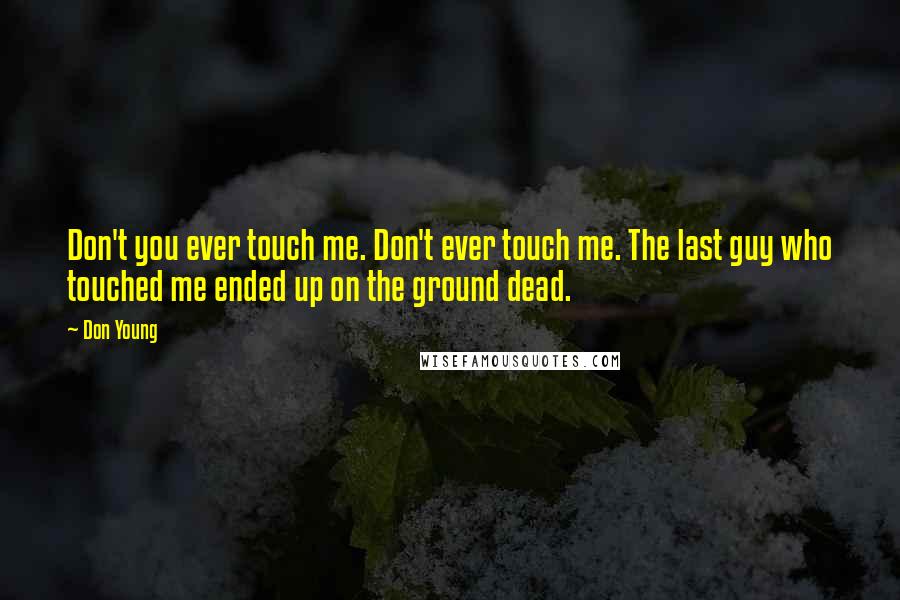 Don't you ever touch me. Don't ever touch me. The last guy who touched me ended up on the ground dead.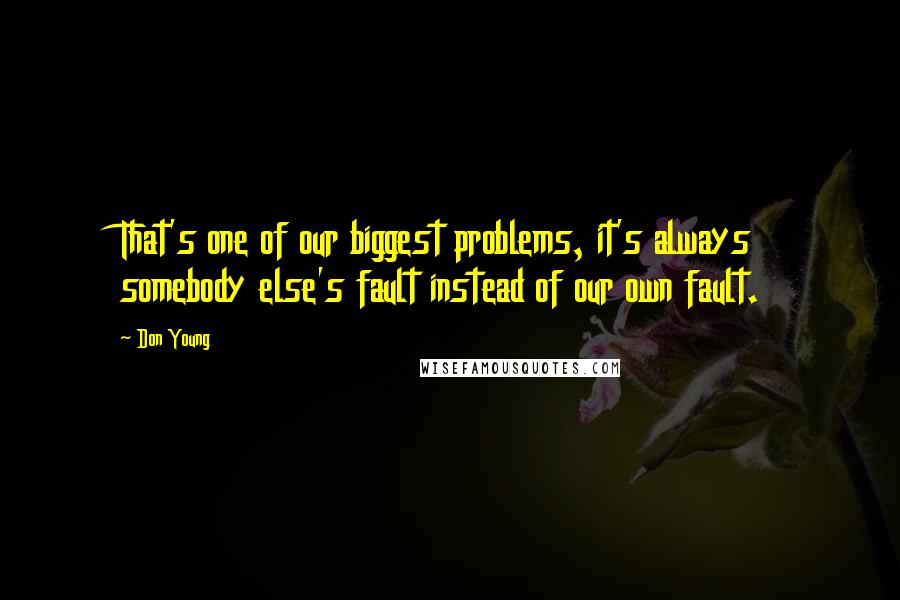 That's one of our biggest problems, it's always somebody else's fault instead of our own fault.