Dolly Wells Quotes
Top 4 wise famous quotes and sayings by Dolly Wells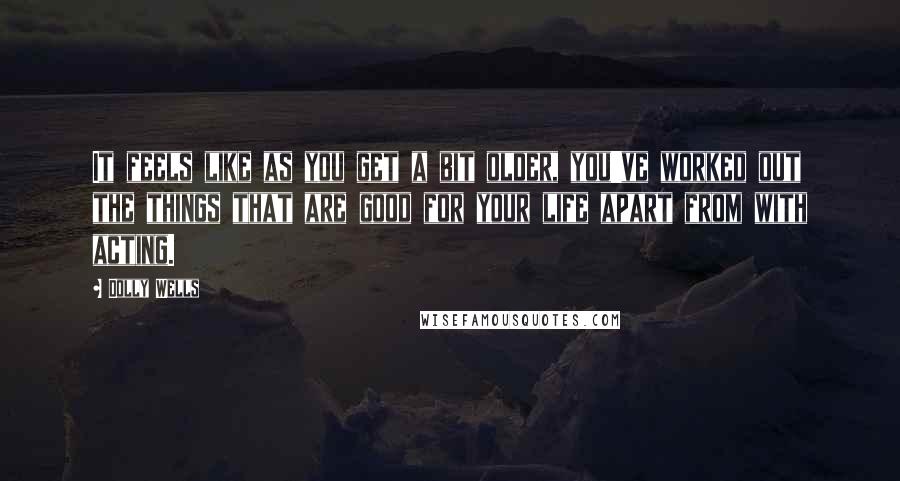 It feels like as you get a bit older, you've worked out the things that are good for your life apart from with acting.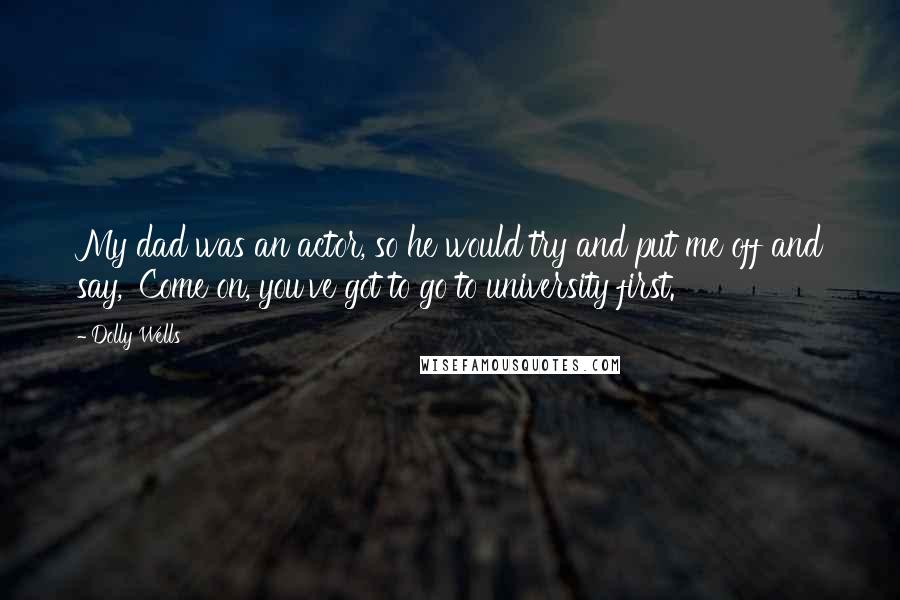 My dad was an actor, so he would try and put me off and say, 'Come on, you've got to go to university first.'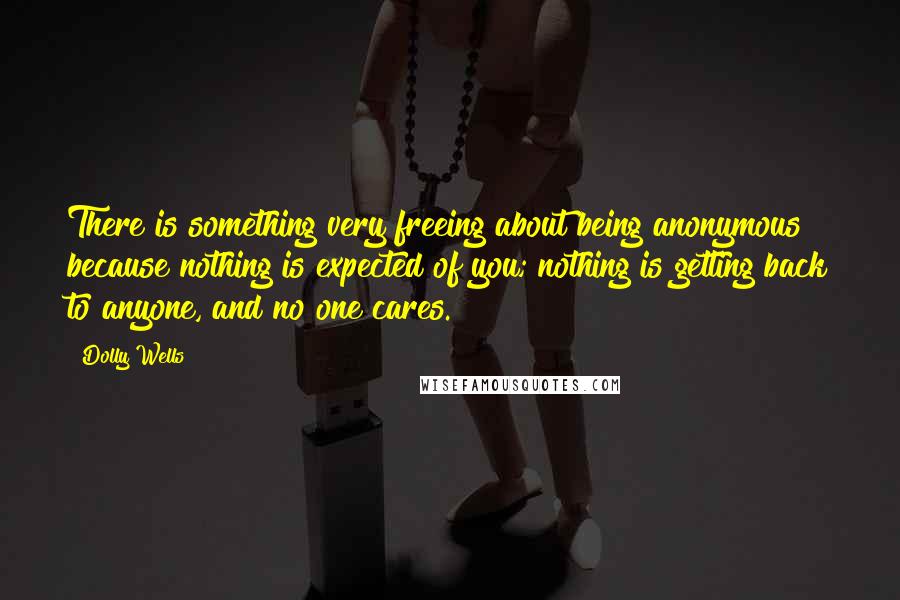 There is something very freeing about being anonymous because nothing is expected of you; nothing is getting back to anyone, and no one cares.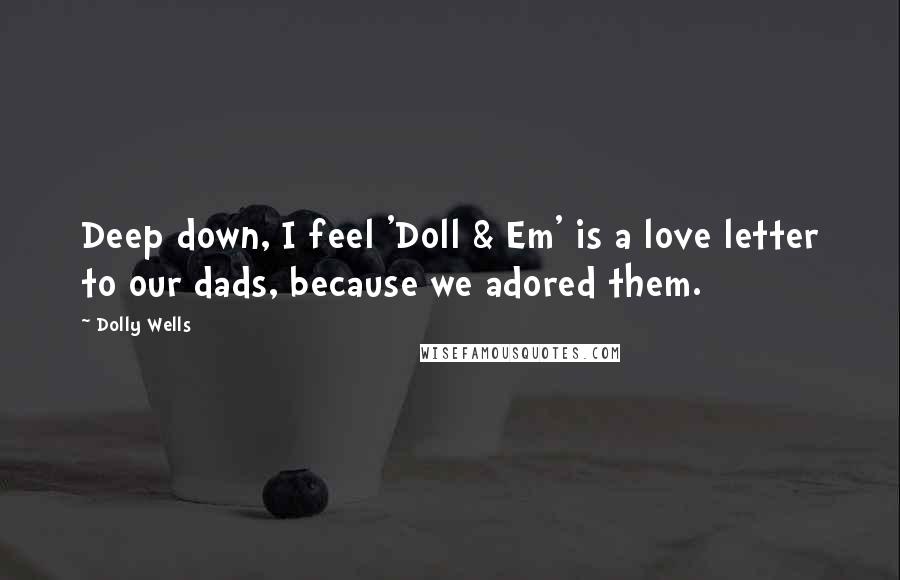 Deep down, I feel 'Doll & Em' is a love letter to our dads, because we adored them.