Cornelia Funke Quotes
Top 100 wise famous quotes and sayings by Cornelia Funke
Cornelia Funke Famous Quotes & Sayings
Discover top inspirational quotes from Cornelia Funke on Wise Famous Quotes.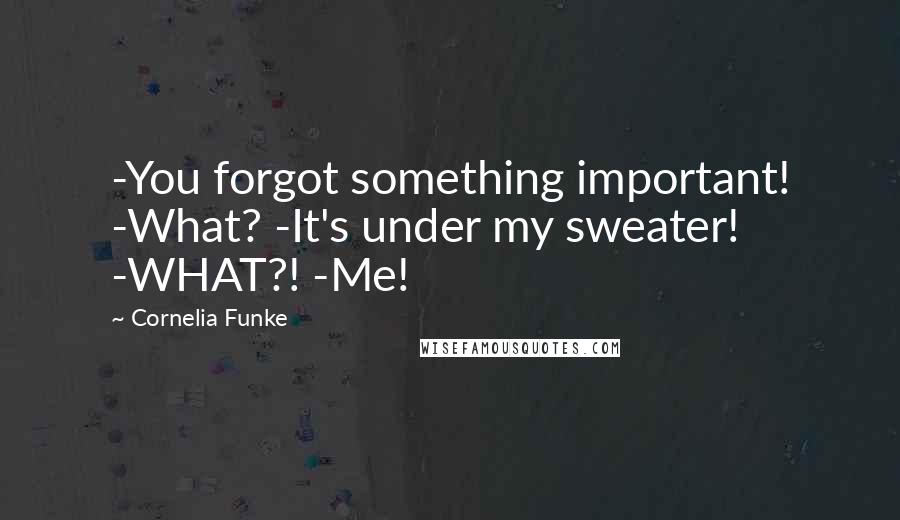 -You forgot something important! -What? -It's under my sweater! -WHAT?! -Me!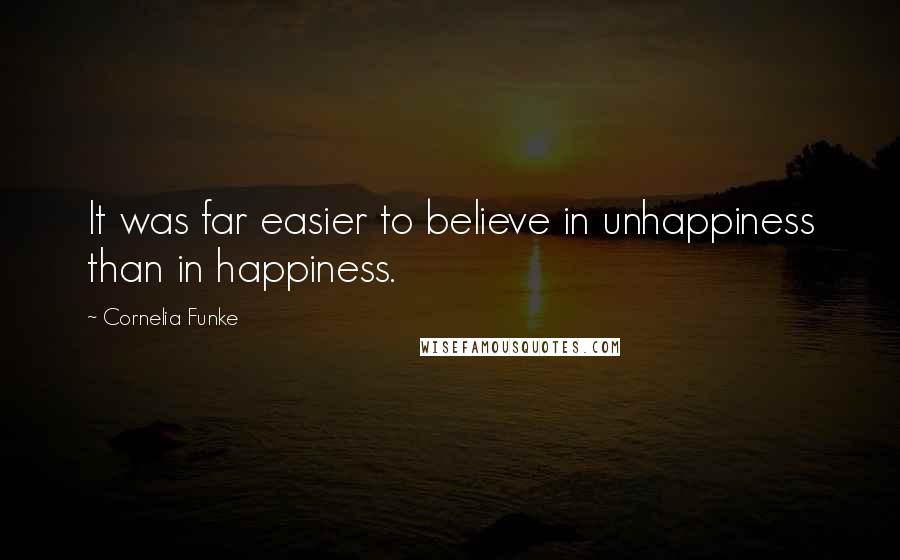 It was far easier to believe in unhappiness than in happiness.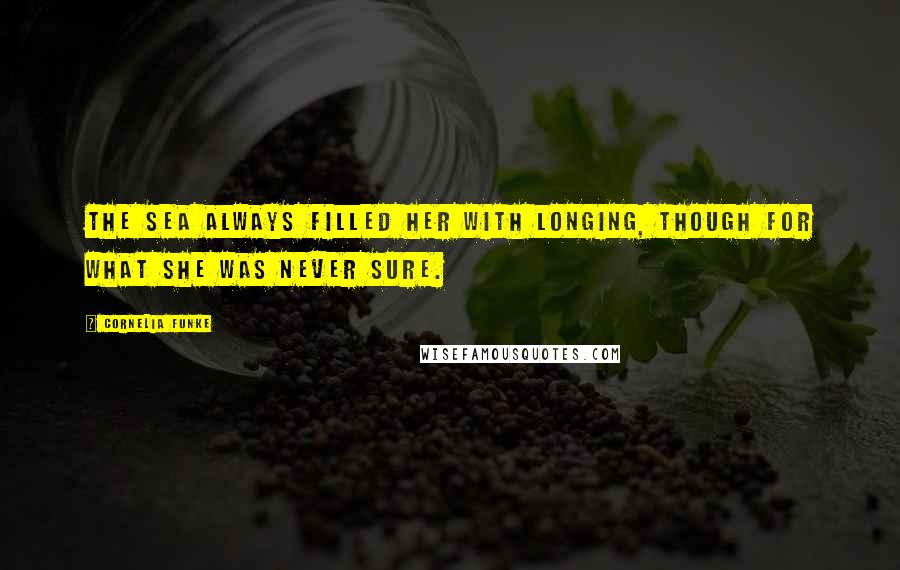 The sea always filled her with longing, though for what she was never sure.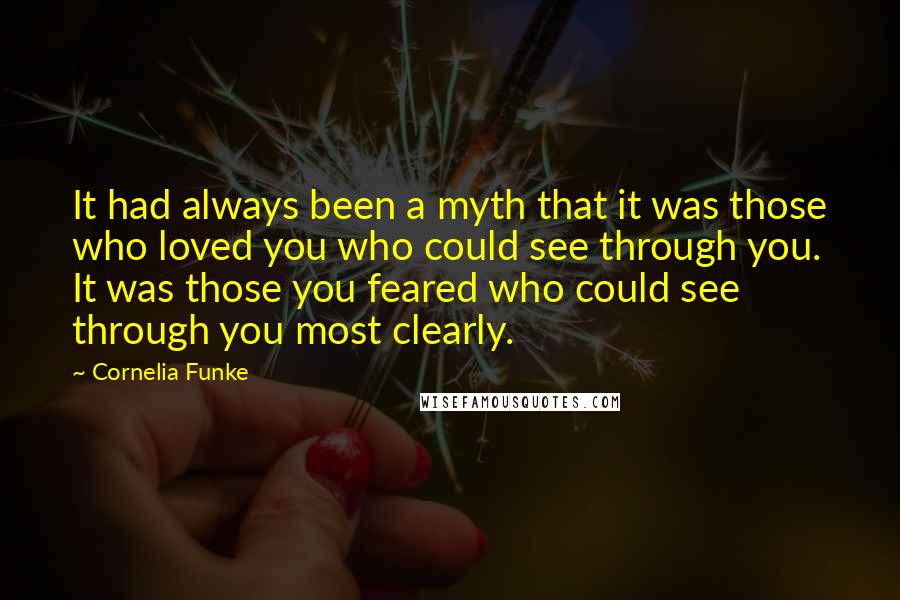 It had always been a myth that it was those who loved you who could see through you. It was those you feared who could see through you most clearly.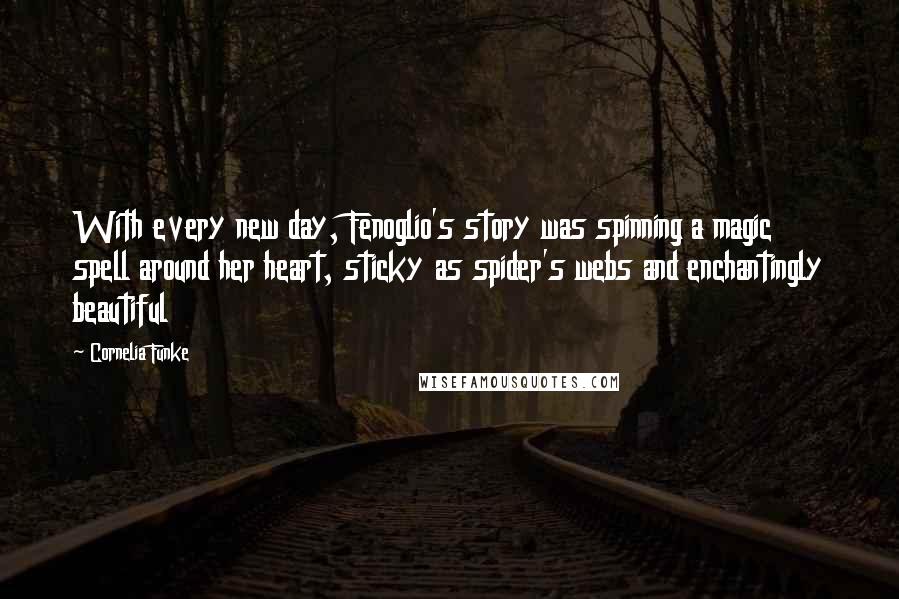 With every new day, Fenoglio's story was spinning a magic spell around her heart, sticky as spider's webs and enchantingly beautiful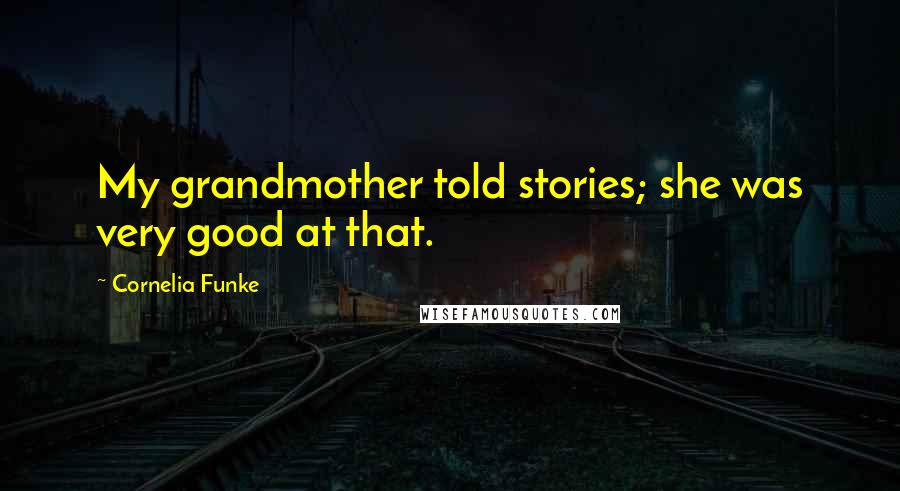 My grandmother told stories; she was very good at that.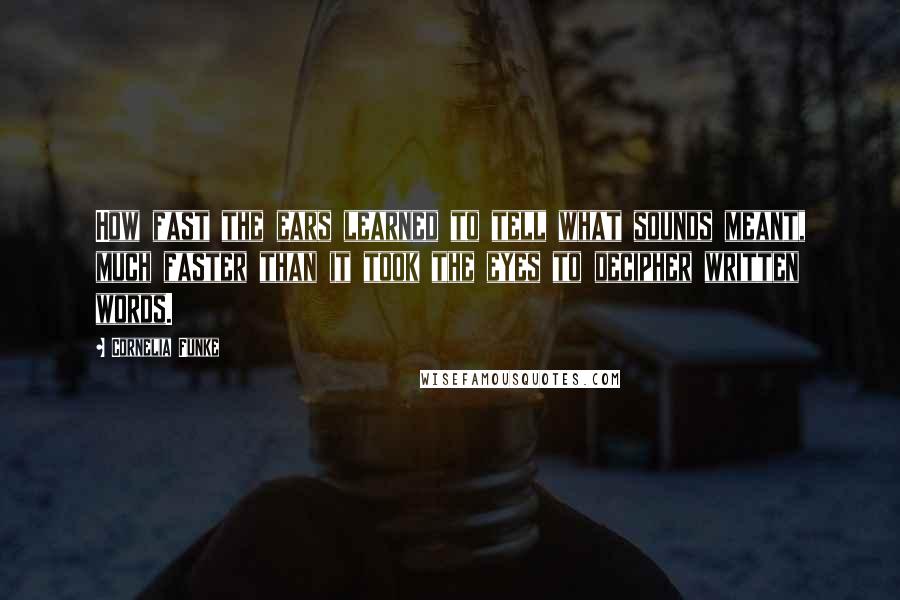 How fast the ears learned to tell what sounds meant, much faster than it took the eyes to decipher written words.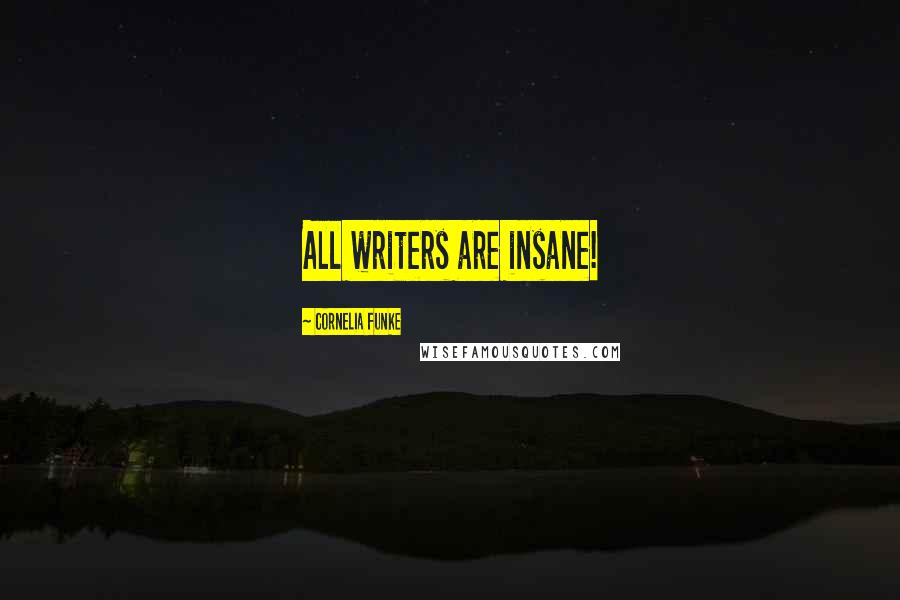 All writers are insane!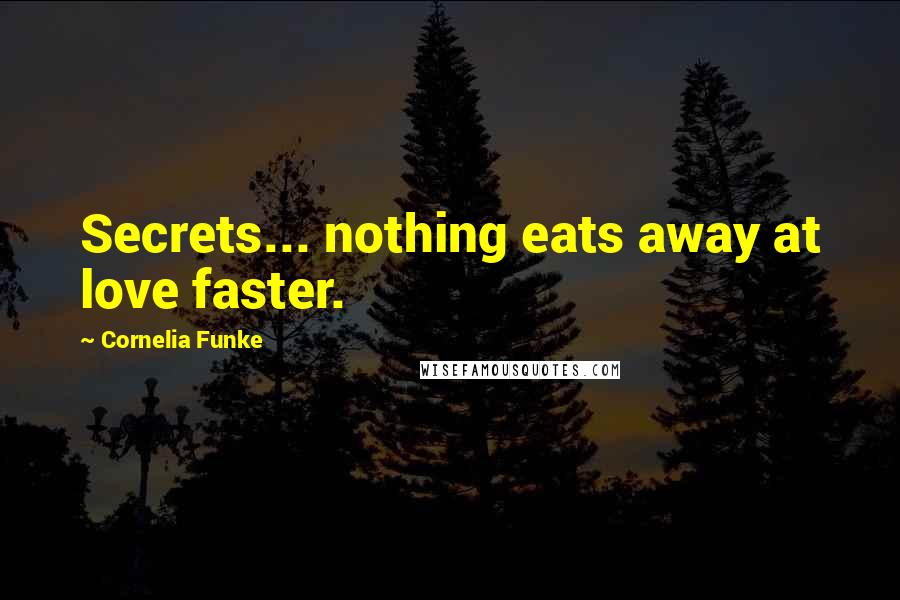 Secrets... nothing eats away at love faster.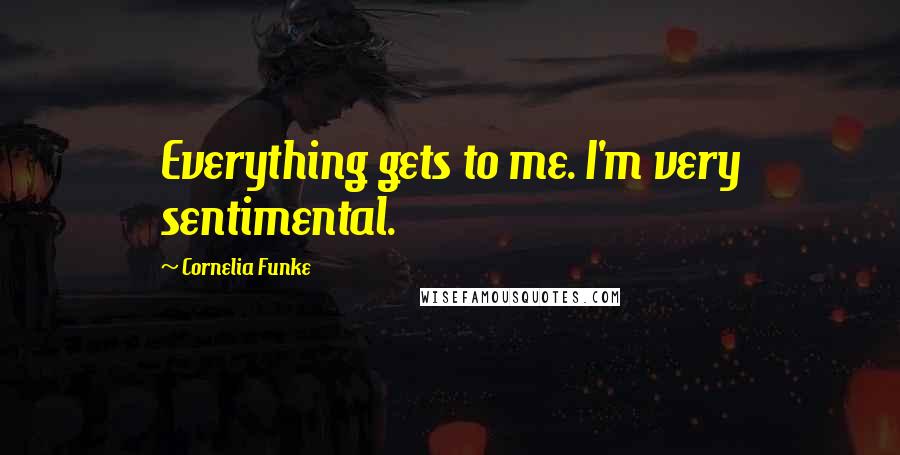 Everything gets to me. I'm very sentimental.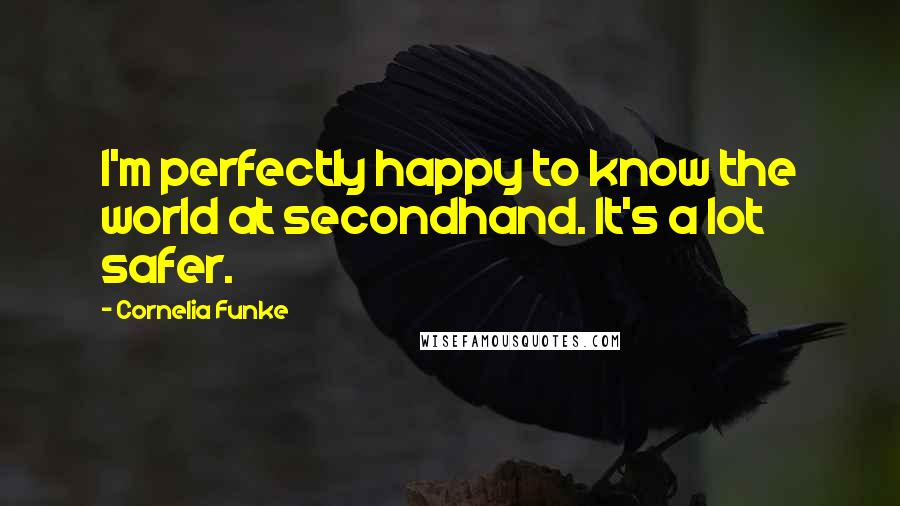 I'm perfectly happy to know the world at secondhand. It's a lot safer.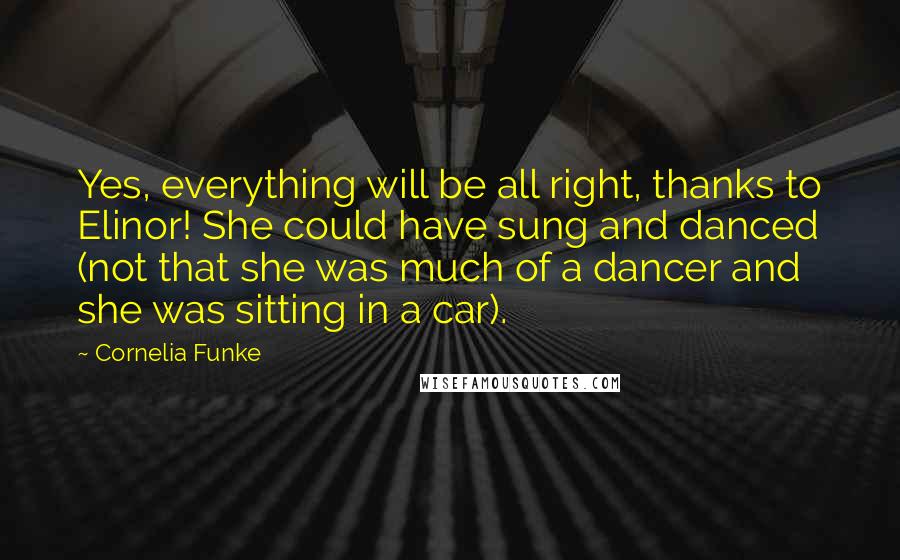 Yes, everything will be all right, thanks to Elinor! She could have sung and danced (not that she was much of a dancer and she was sitting in a car).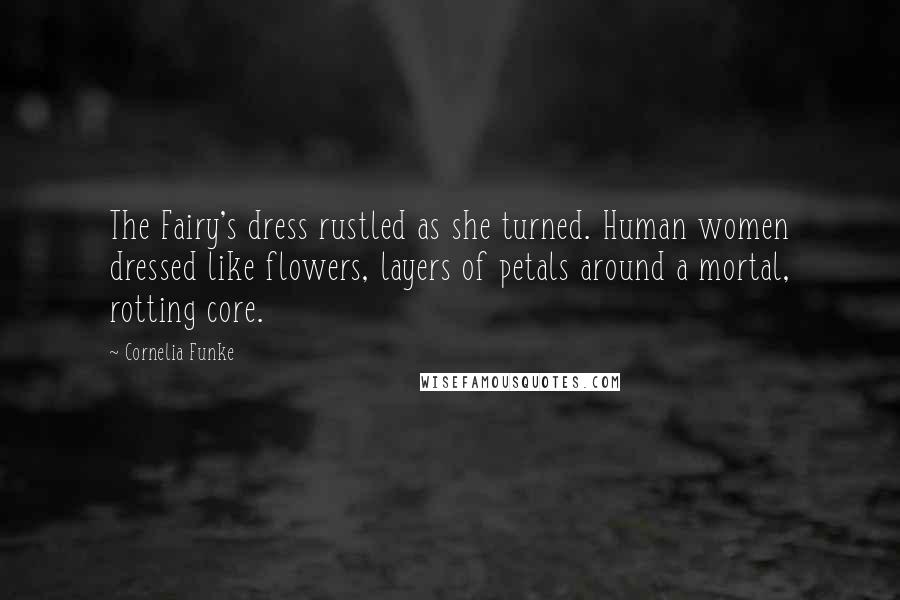 The Fairy's dress rustled as she turned. Human women dressed like flowers, layers of petals around a mortal, rotting core.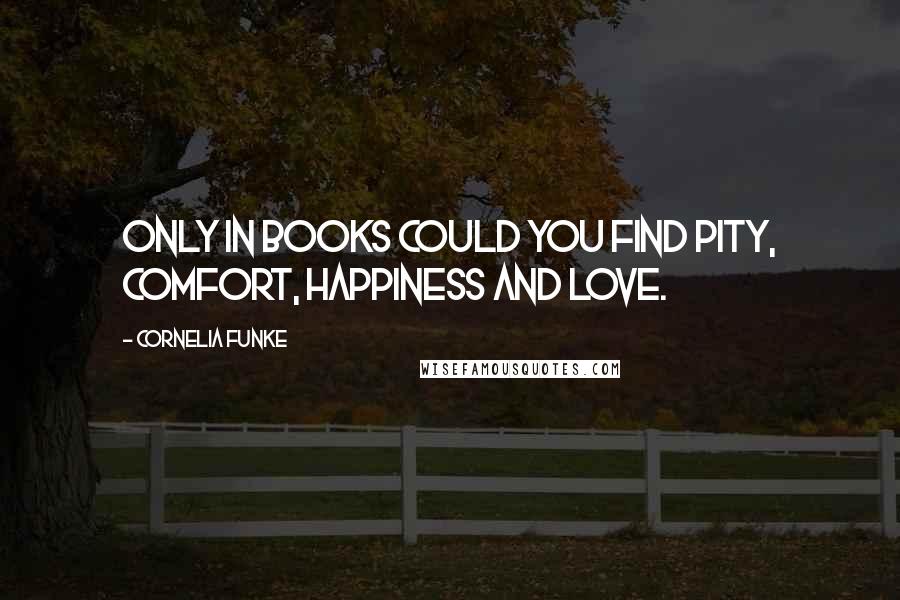 Only in books could you find pity, comfort, happiness and love.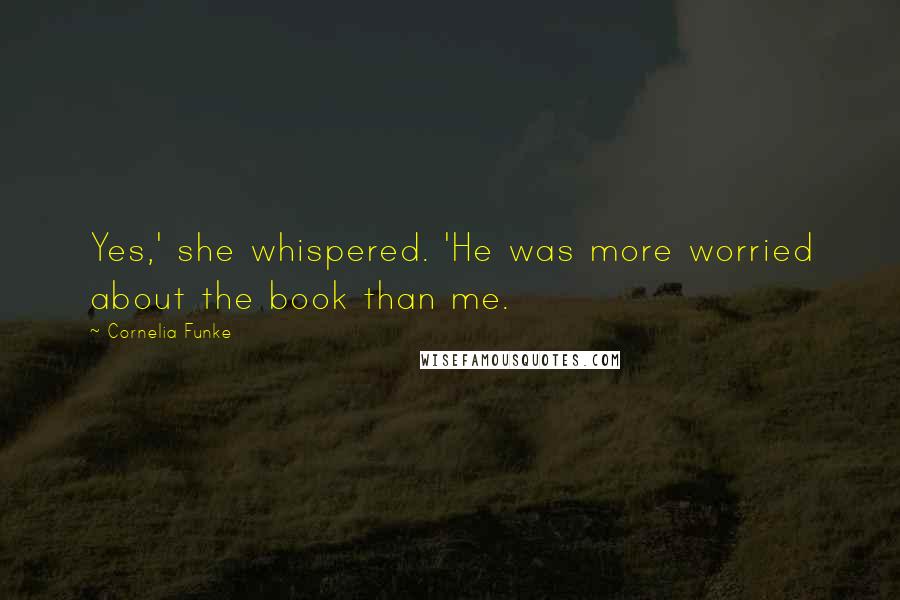 Yes,' she whispered. 'He was more worried about the book than me.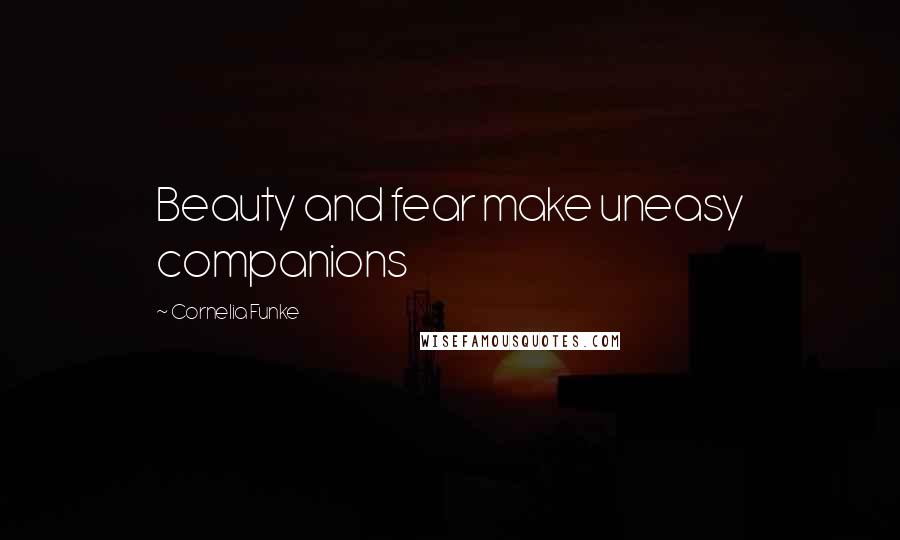 Beauty and fear make uneasy companions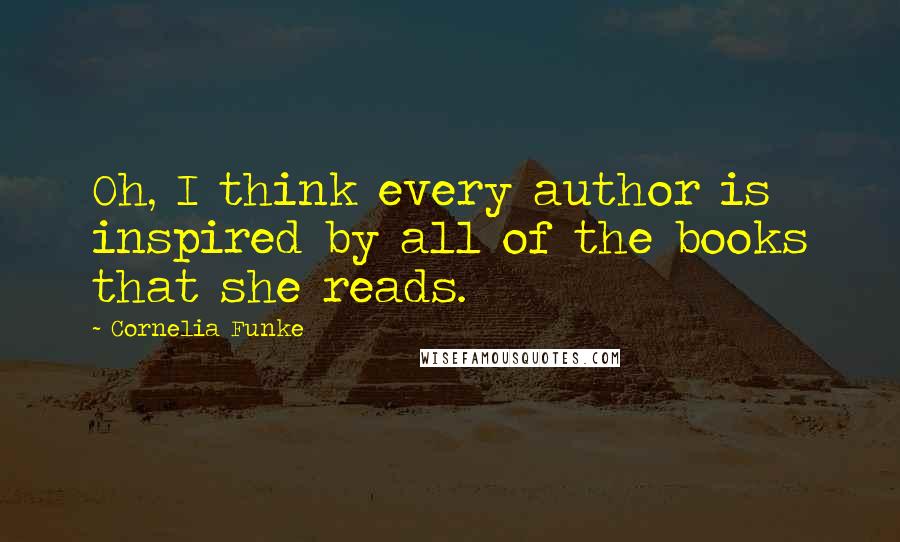 Oh, I think every author is inspired by all of the books that she reads.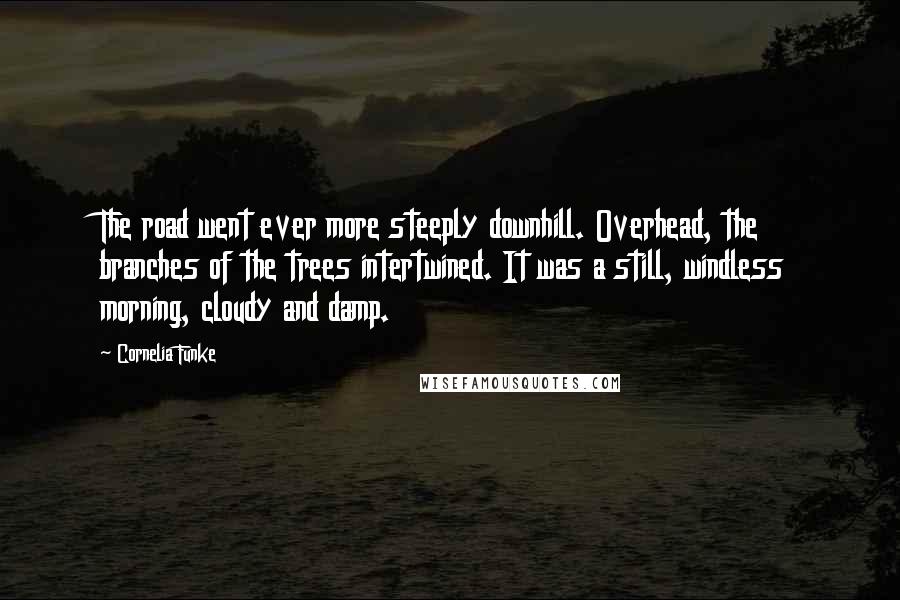 The road went ever more steeply downhill. Overhead, the branches of the trees intertwined. It was a still, windless morning, cloudy and damp.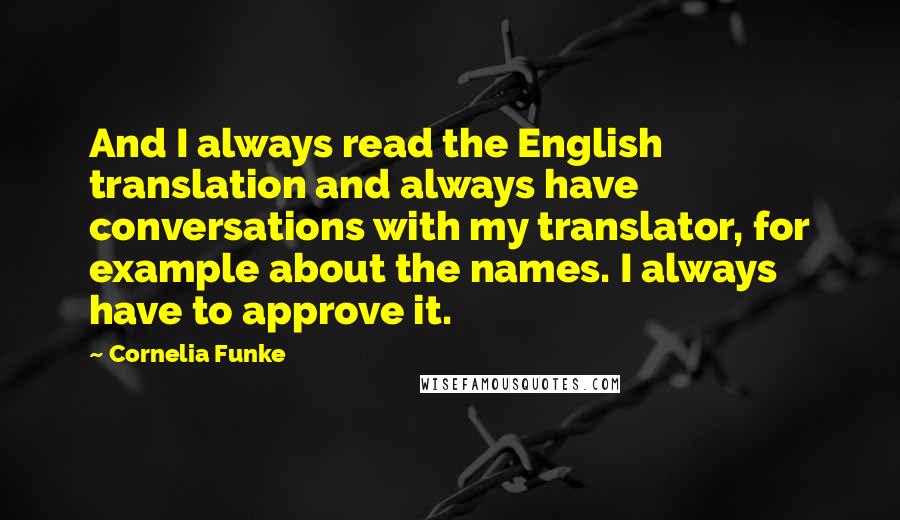 And I always read the English translation and always have conversations with my translator, for example about the names. I always have to approve it.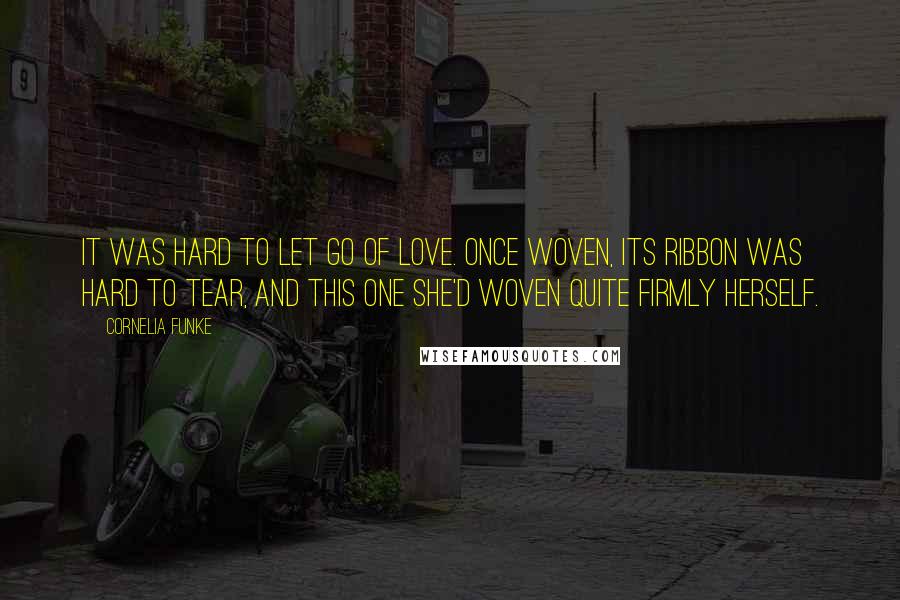 It was hard to let go of love. Once woven, its ribbon was hard to tear, and this one she'd woven quite firmly herself.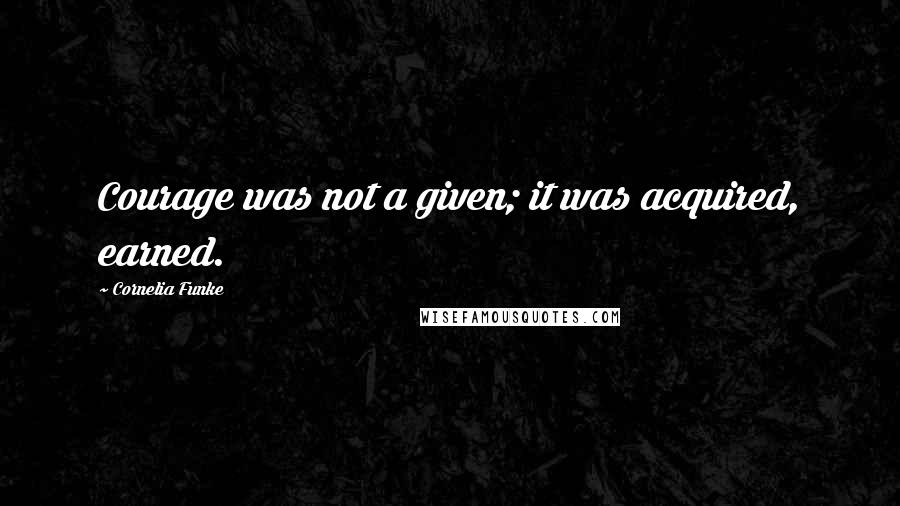 Courage was not a given; it was acquired, earned.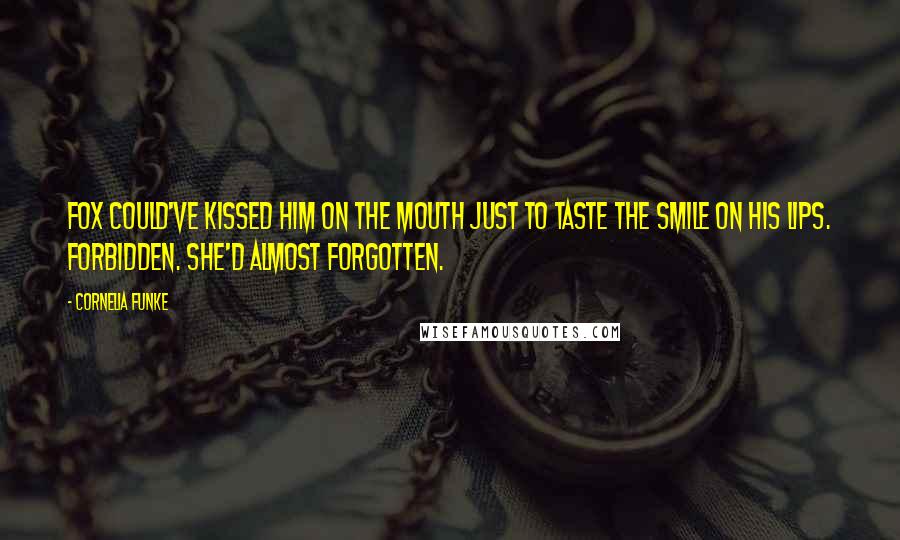 Fox could've kissed him on the mouth just to taste the smile on his lips. Forbidden. She'd almost forgotten.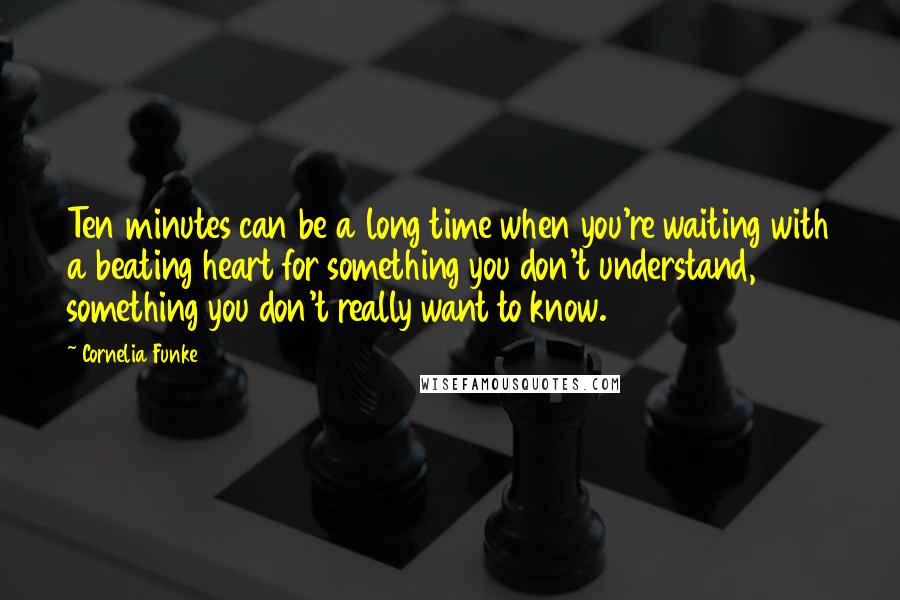 Ten minutes can be a long time when you're waiting with a beating heart for something you don't understand, something you don't really want to know.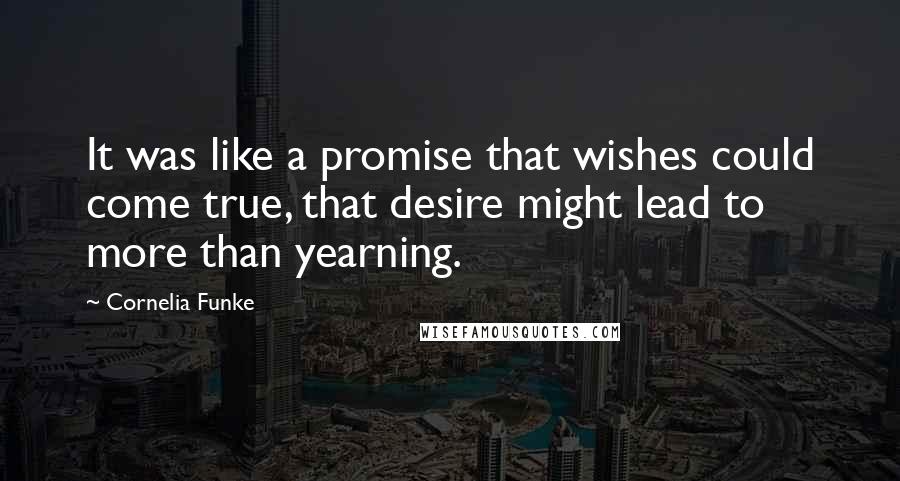 It was like a promise that wishes could come true, that desire might lead to more than yearning.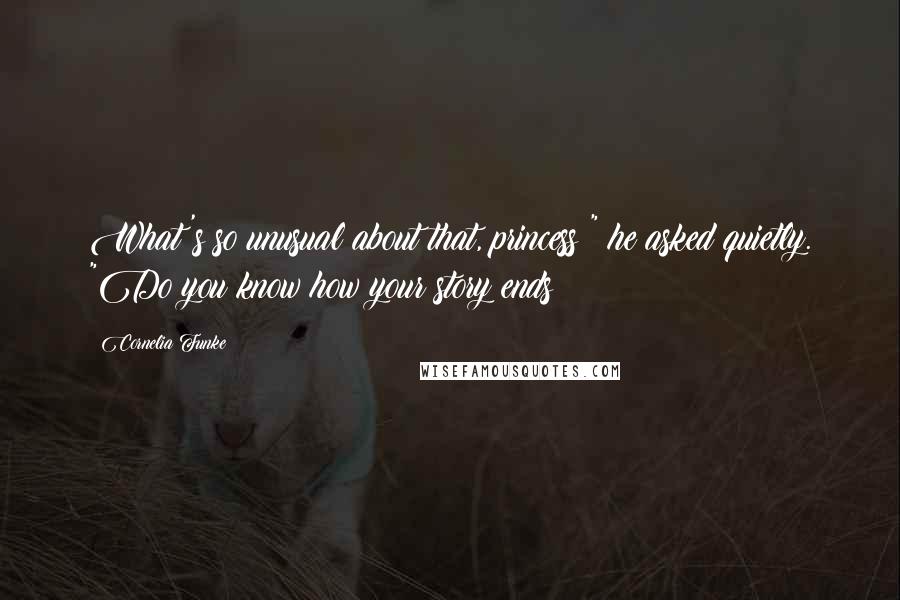 What's so unusual about that, princess?" he asked quietly. "Do you know how your story ends?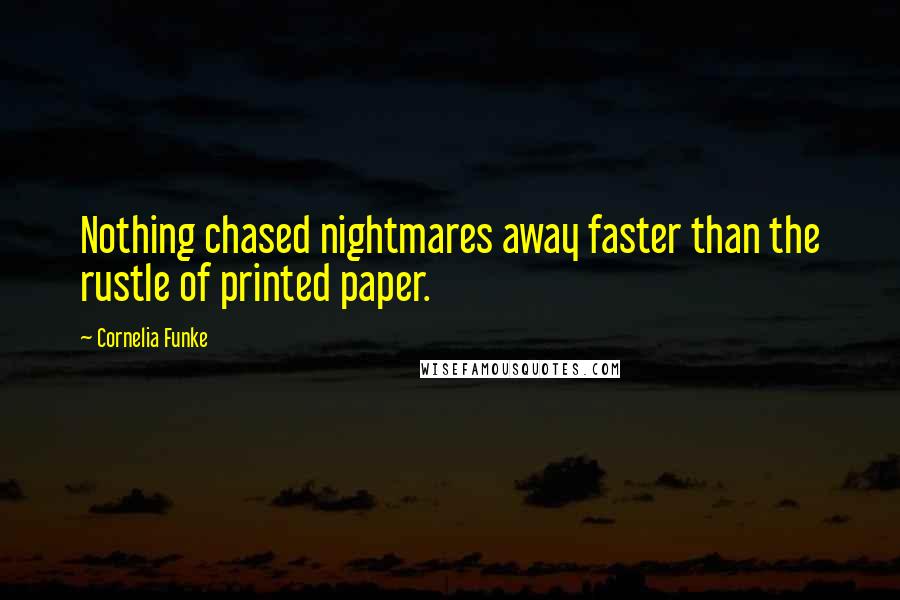 Nothing chased nightmares away faster than the rustle of printed paper.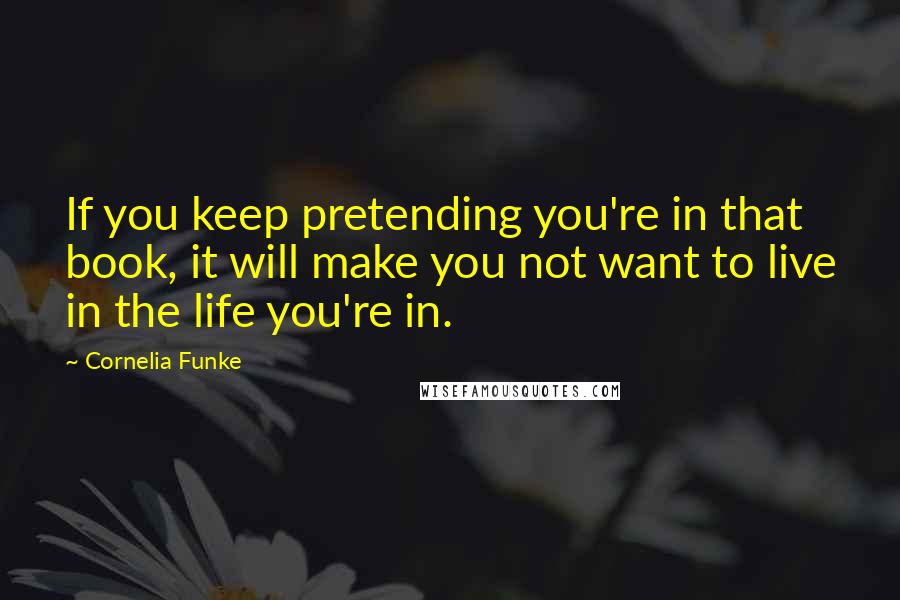 If you keep pretending you're in that book, it will make you not want to live in the life you're in.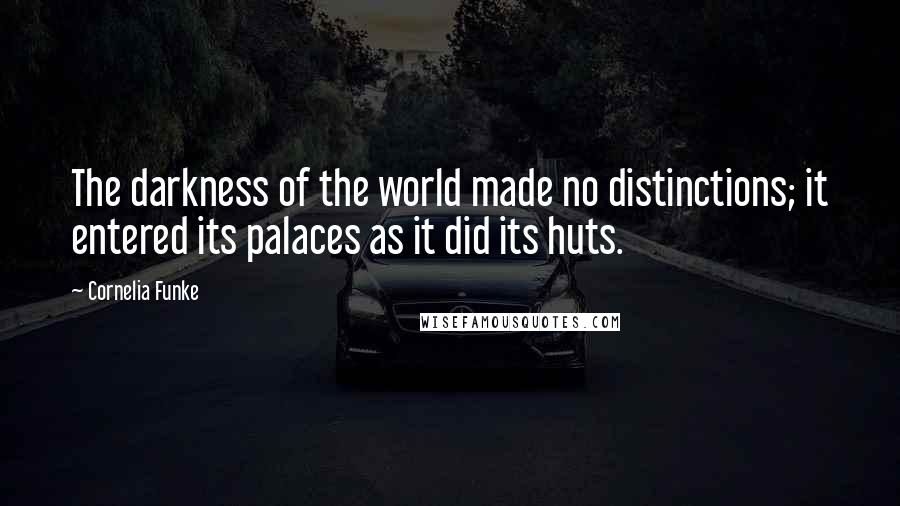 The darkness of the world made no distinctions; it entered its palaces as it did its huts.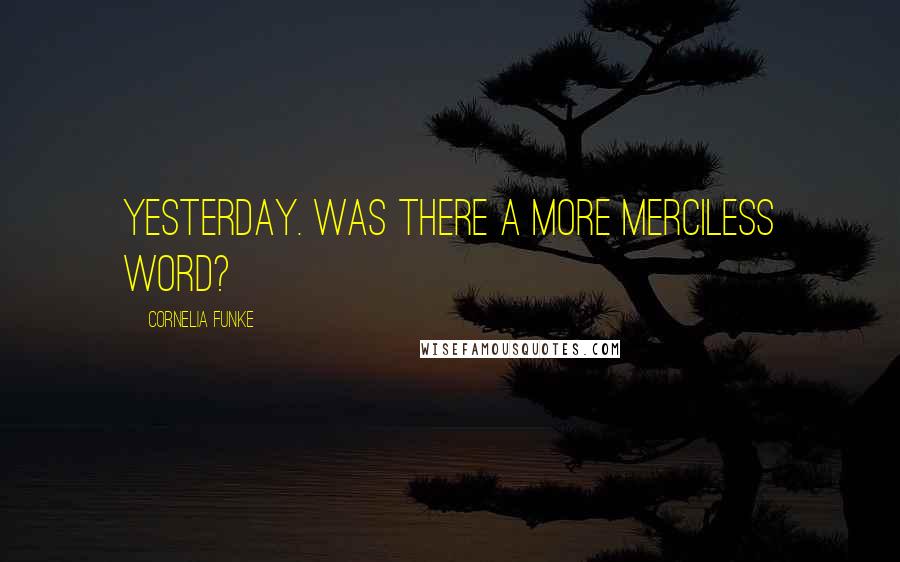 Yesterday. Was there a more merciless word?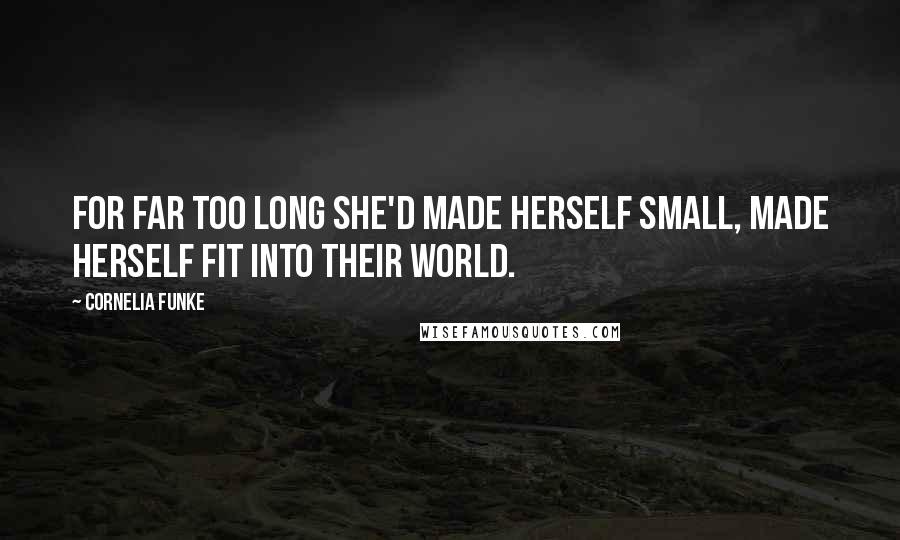 For far too long she'd made herself small, made herself fit into their world.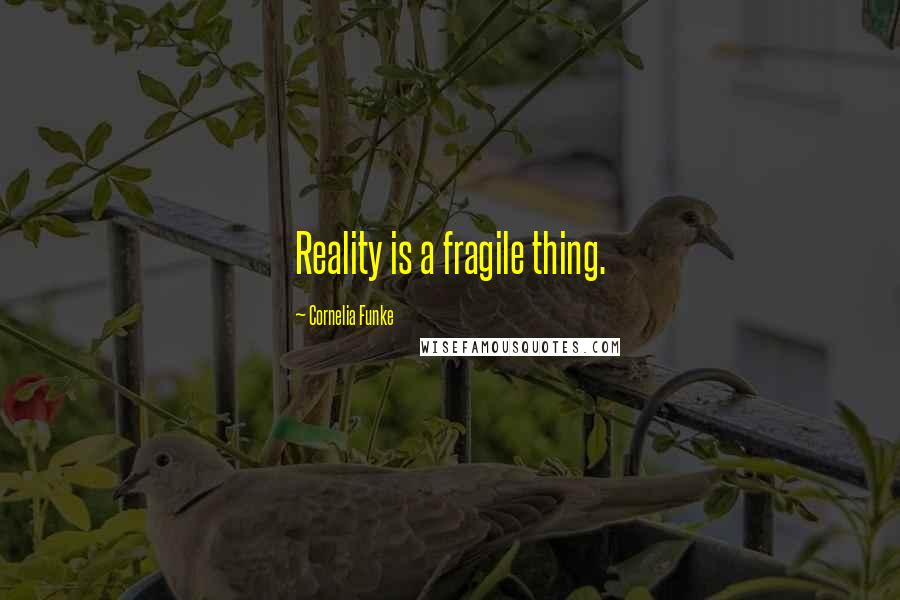 Reality is a fragile thing.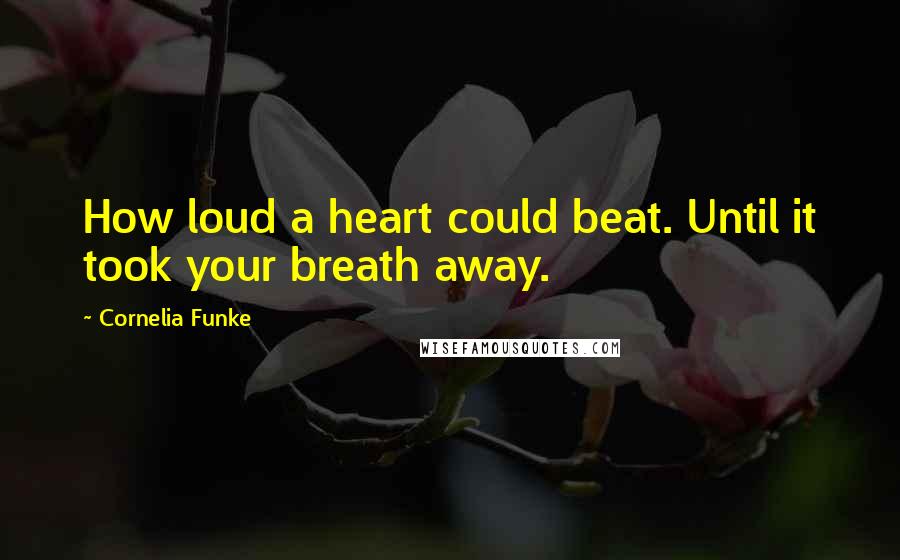 How loud a heart could beat. Until it took your breath away.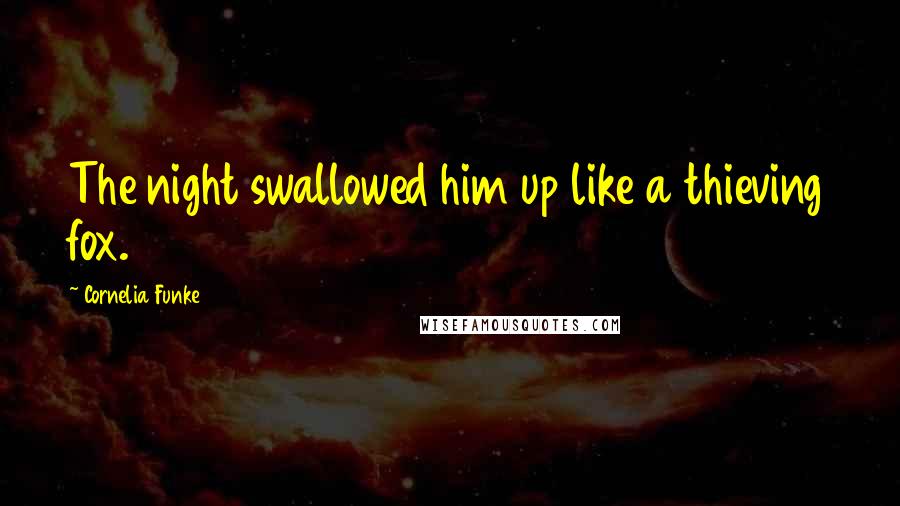 The night swallowed him up like a thieving fox.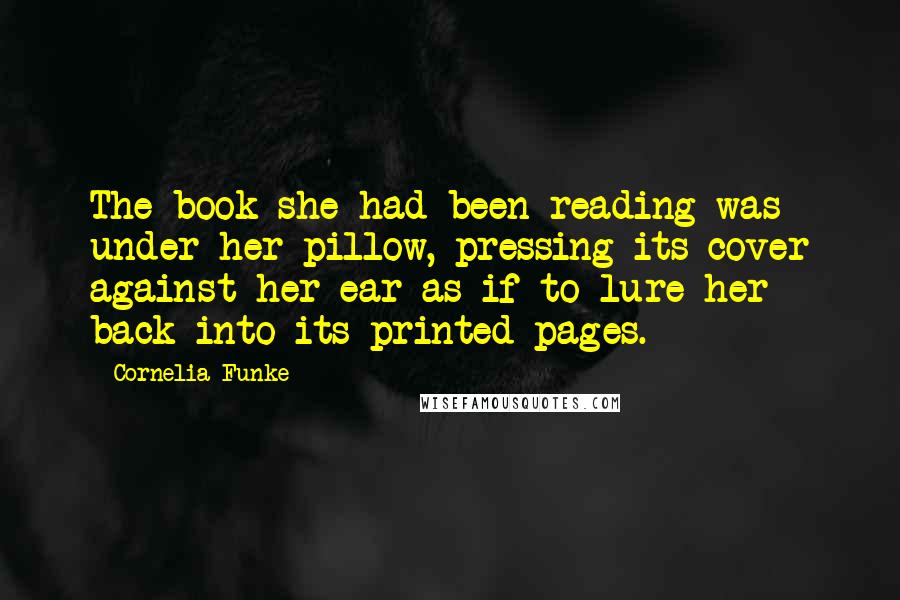 The book she had been reading was under her pillow, pressing its cover against her ear as if to lure her back into its printed pages.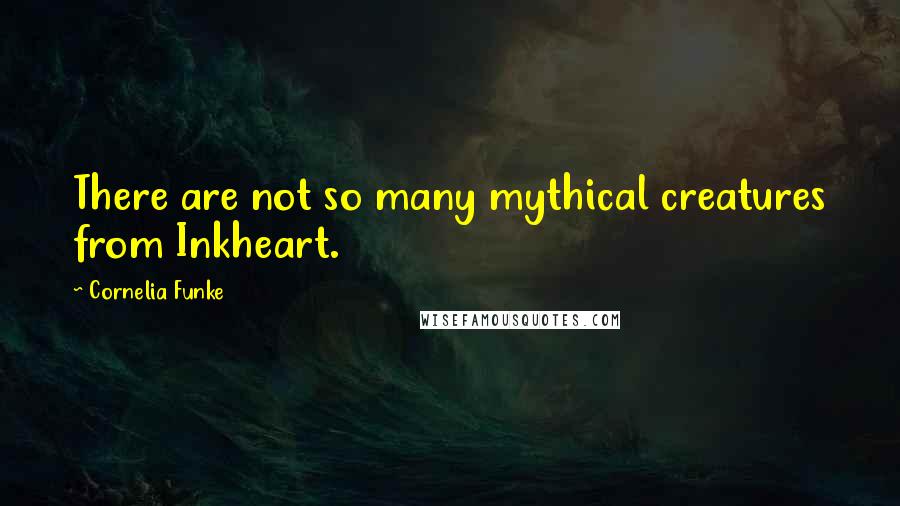 There are not so many mythical creatures from Inkheart.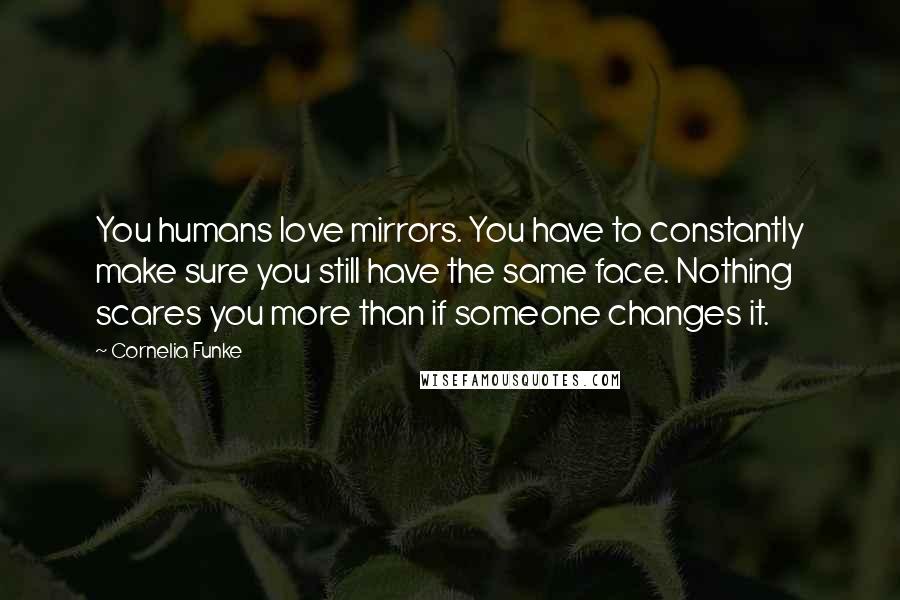 You humans love mirrors. You have to constantly make sure you still have the same face. Nothing scares you more than if someone changes it.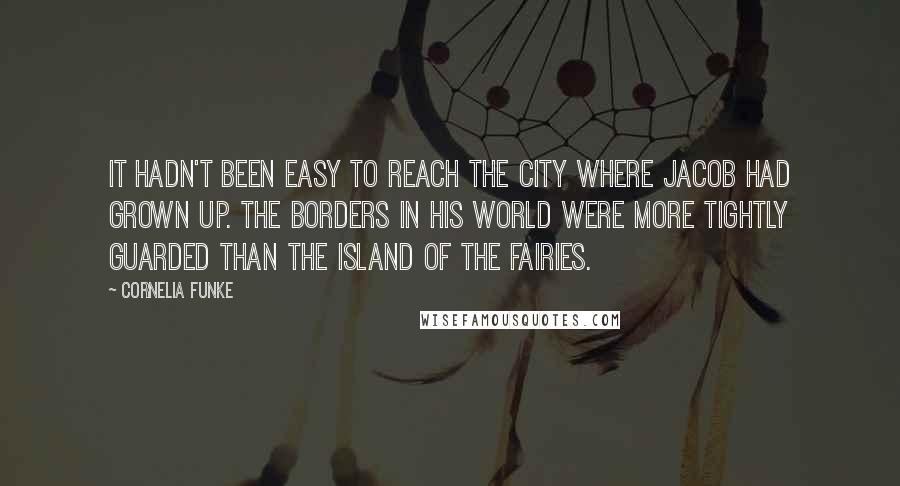 It hadn't been easy to reach the city where Jacob had grown up. The borders in his world were more tightly guarded than the island of the Fairies.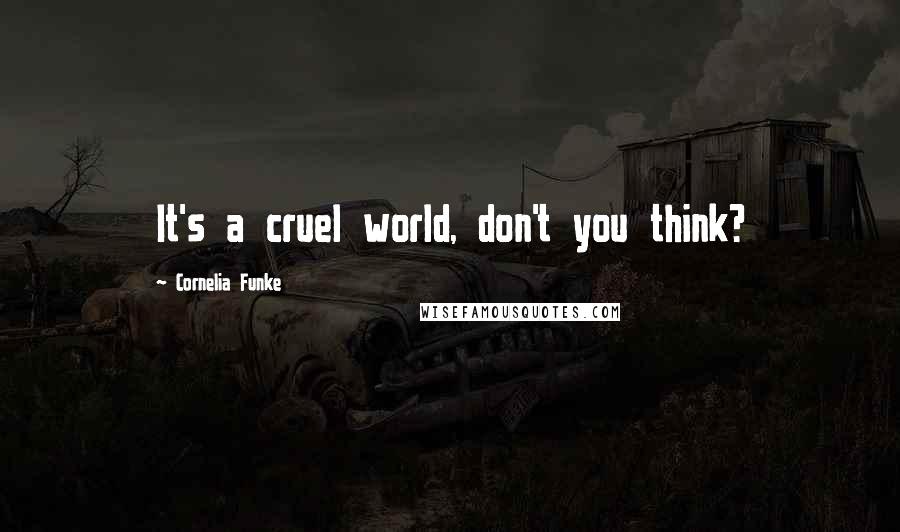 It's a cruel world, don't you think?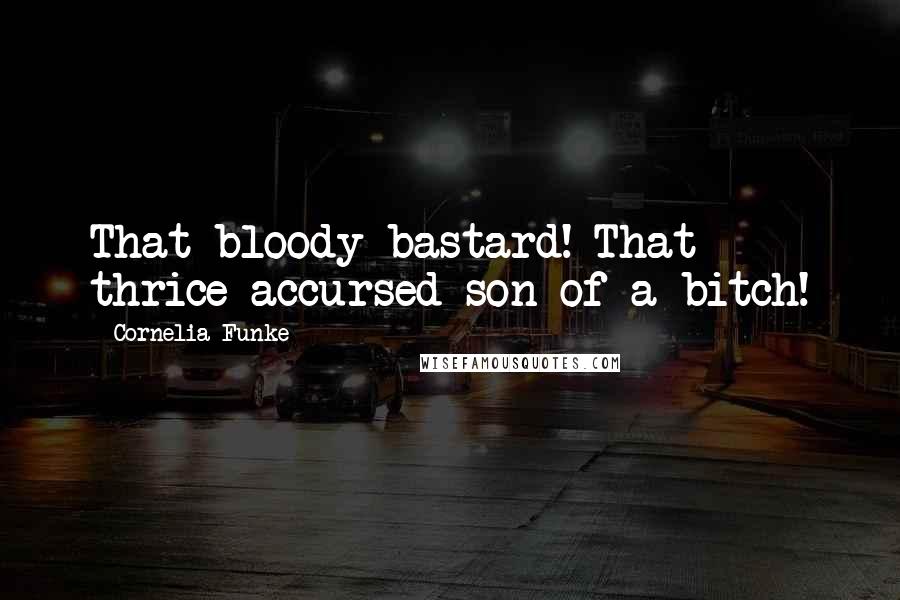 That bloody bastard! That thrice accursed son of a bitch!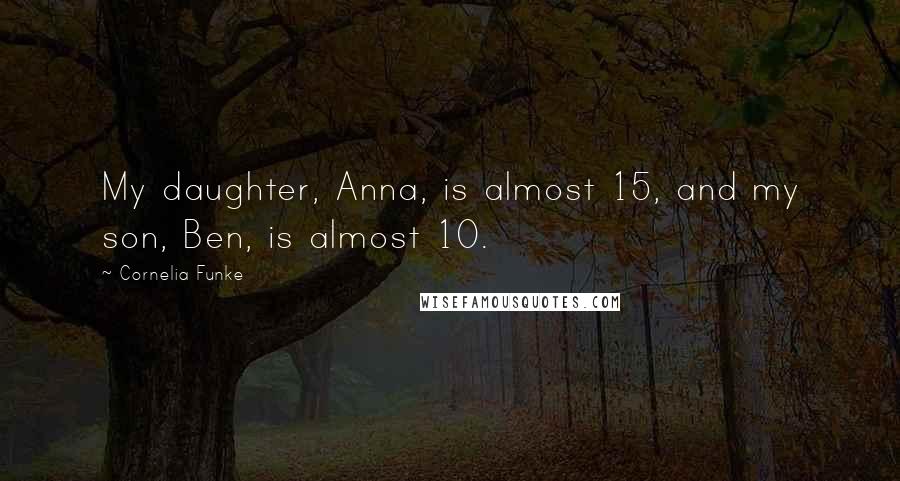 My daughter, Anna, is almost 15, and my son, Ben, is almost 10.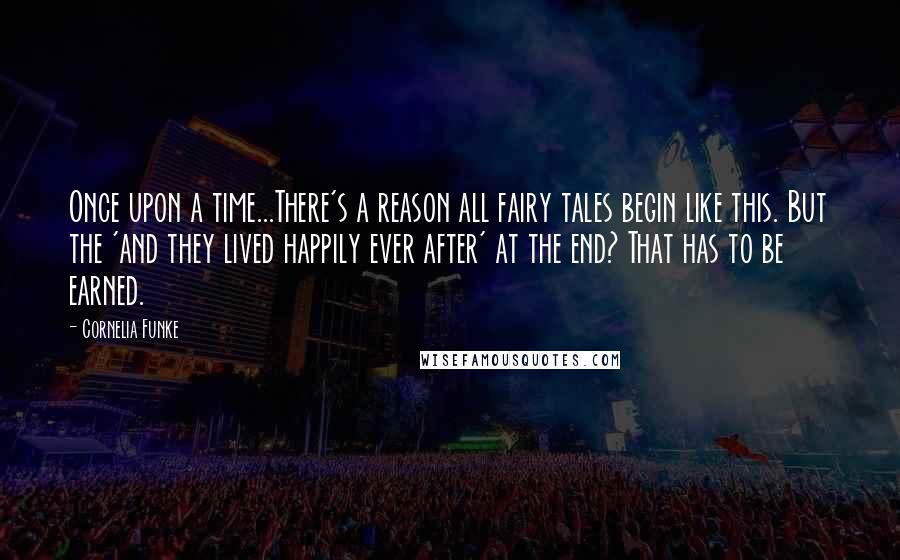 Once upon a time...There's a reason all fairy tales begin like this. But the 'and they lived happily ever after' at the end? That has to be earned.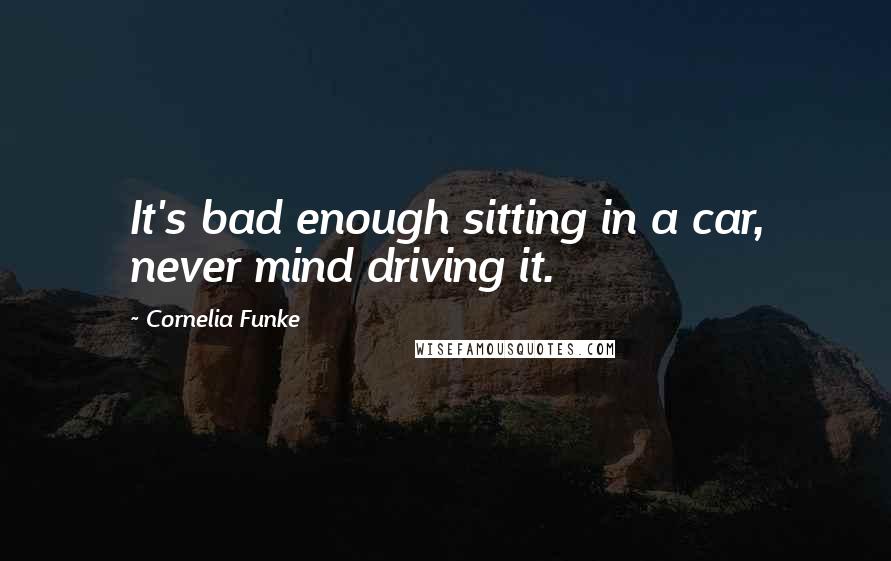 It's bad enough sitting in a car, never mind driving it.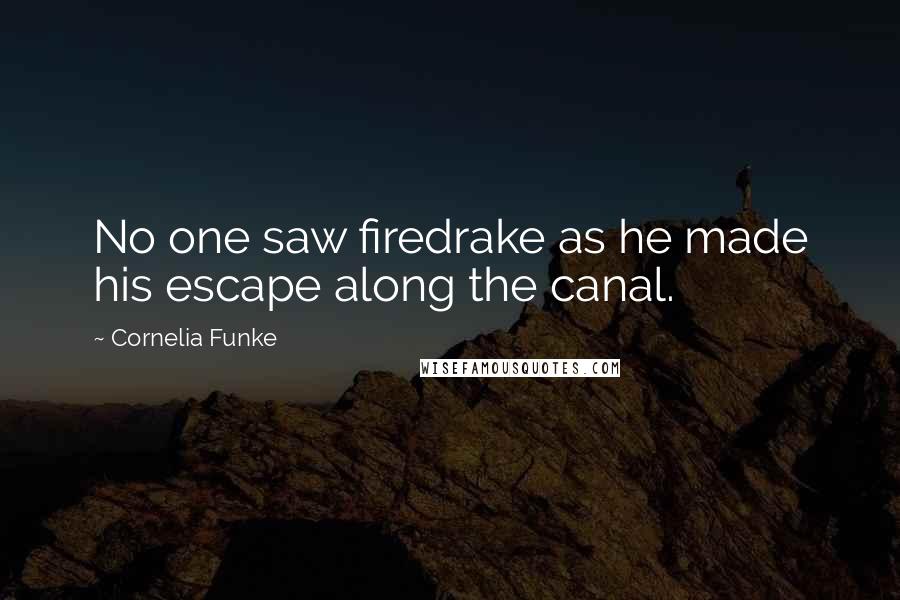 No one saw firedrake as he made his escape along the canal.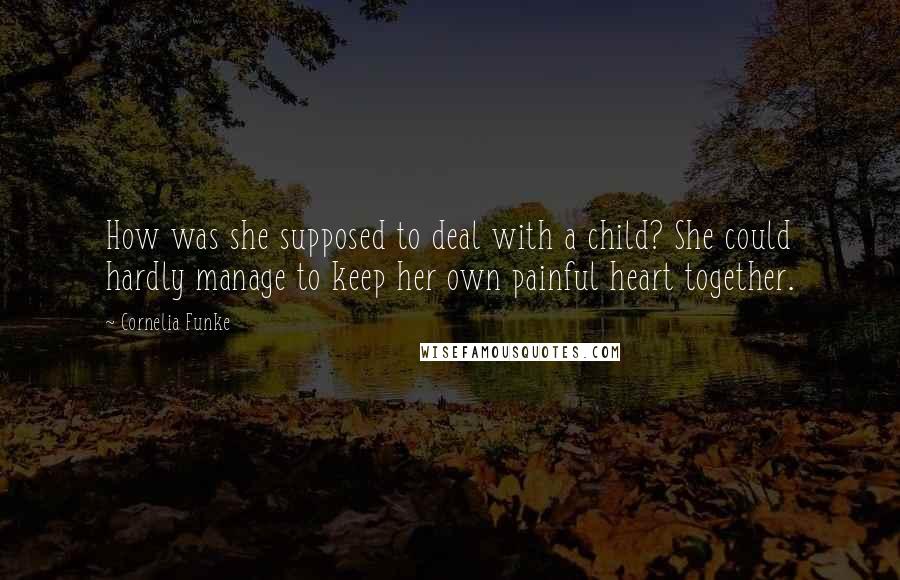 How was she supposed to deal with a child? She could hardly manage to keep her own painful heart together.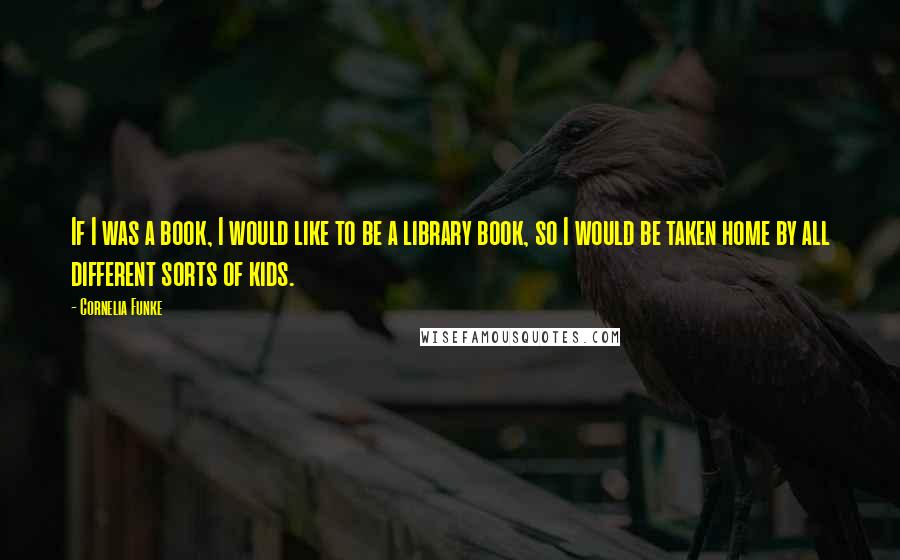 If I was a book, I would like to be a library book, so I would be taken home by all different sorts of kids.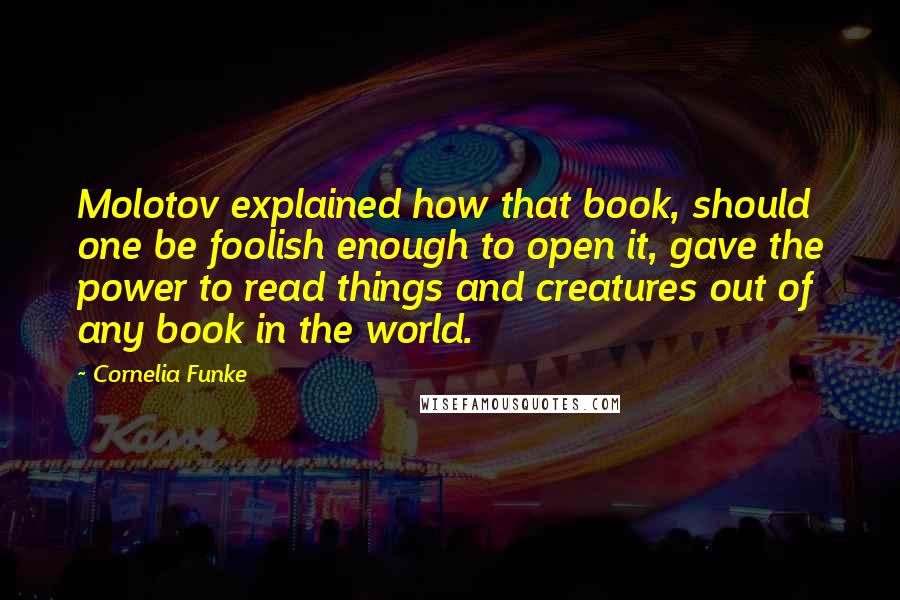 Molotov explained how that book, should one be foolish enough to open it, gave the power to read things and creatures out of any book in the world.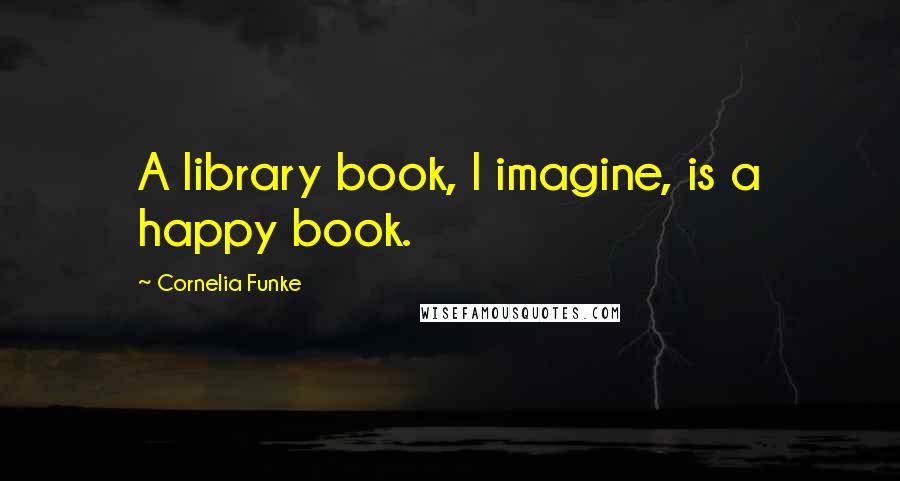 A library book, I imagine, is a happy book.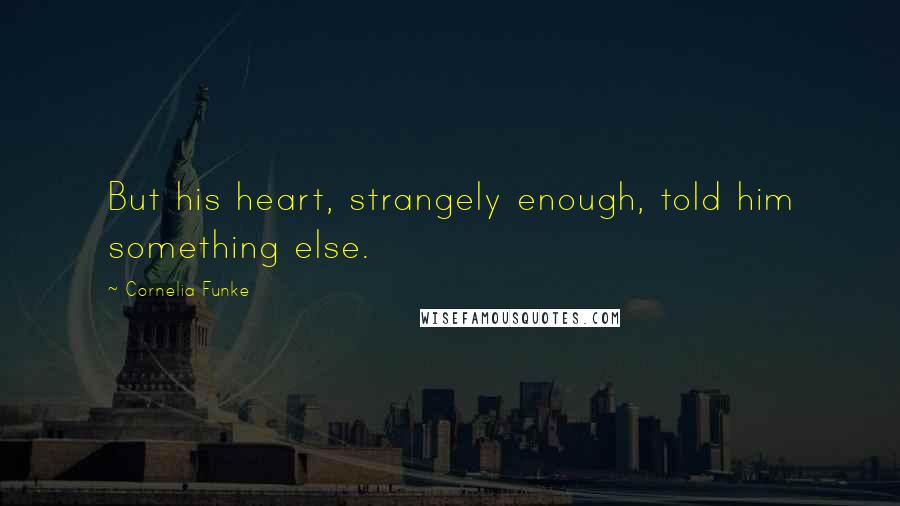 But his heart, strangely enough, told him something else.
But after all, the villains are the salt in the soup of a story.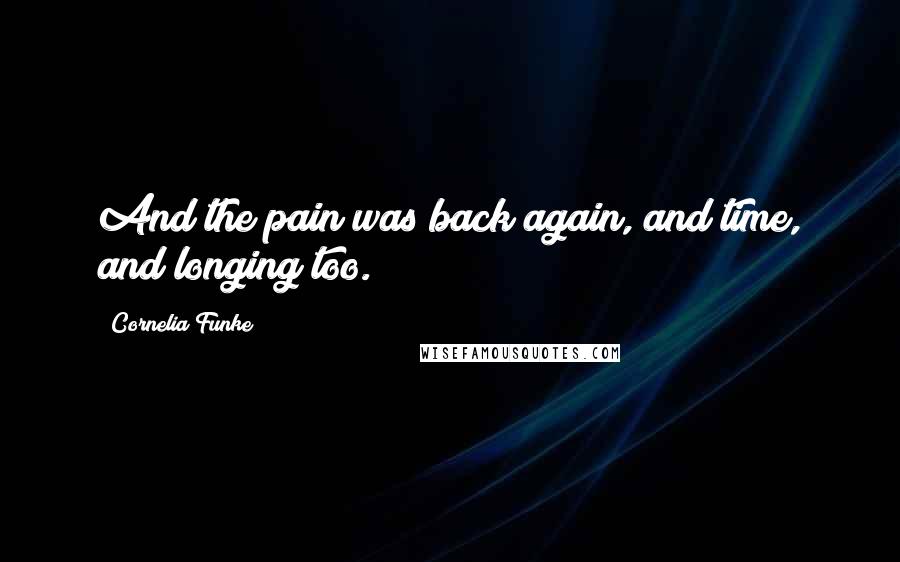 And the pain was back again, and time, and longing too.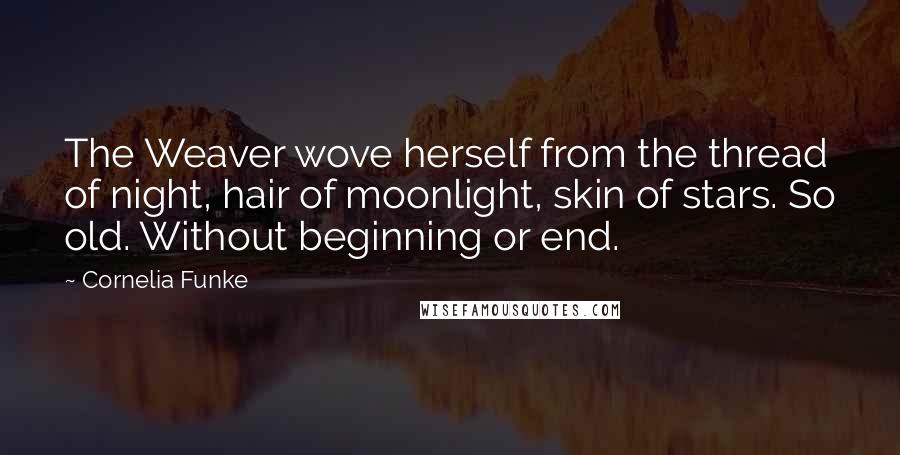 The Weaver wove herself from the thread of night, hair of moonlight, skin of stars. So old. Without beginning or end.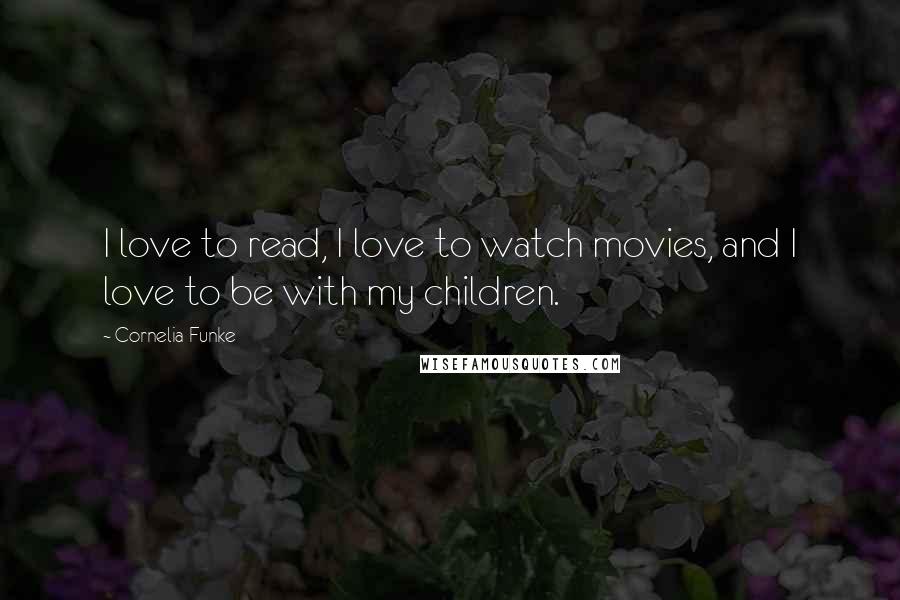 I love to read, I love to watch movies, and I love to be with my children.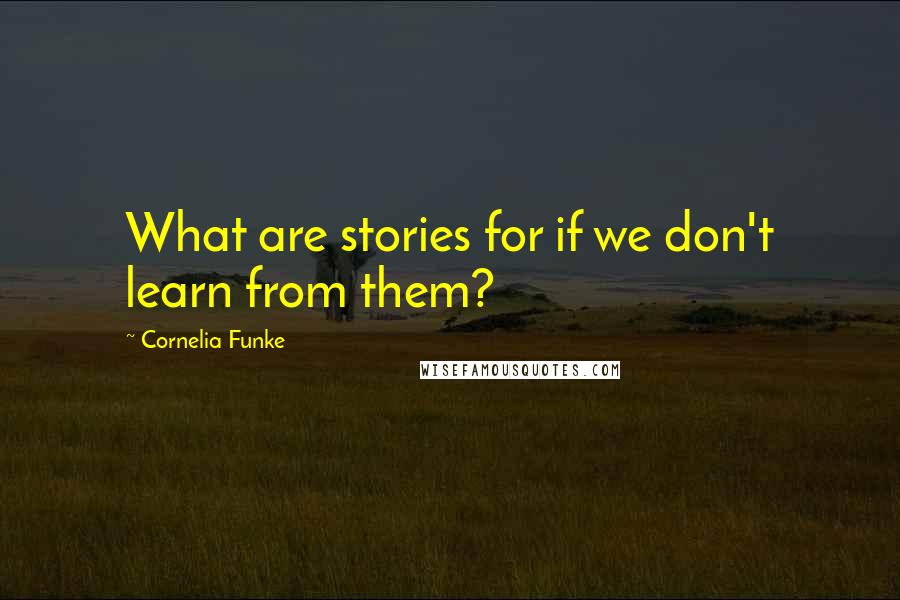 What are stories for if we don't learn from them?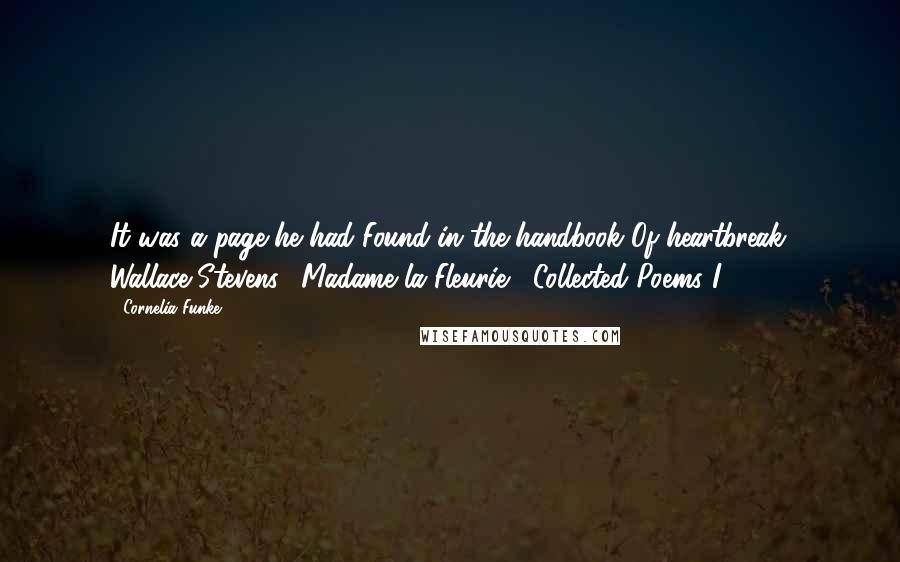 It was a page he had Found in the handbook Of heartbreak. Wallace Stevens, "Madame la Fleurie," Collected Poems I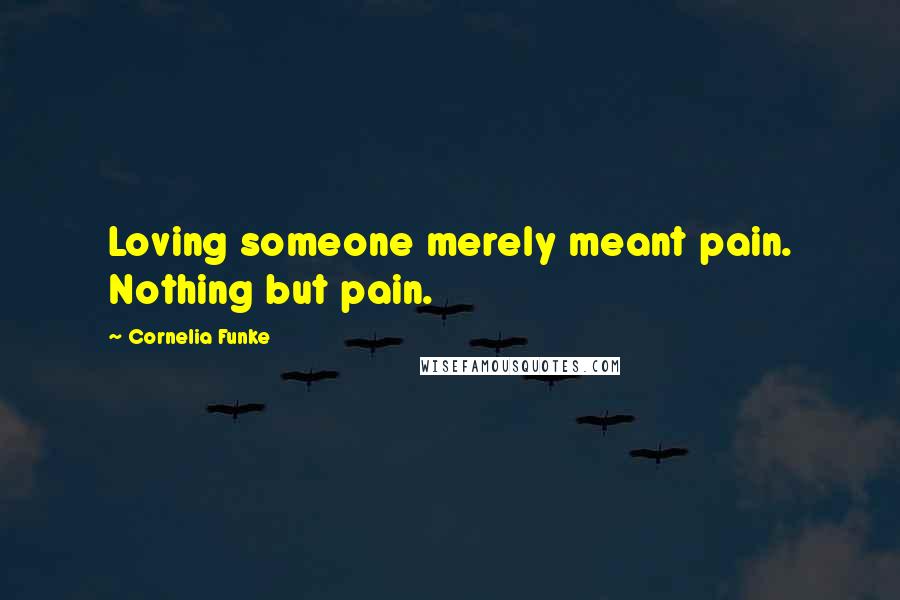 Loving someone merely meant pain. Nothing but pain.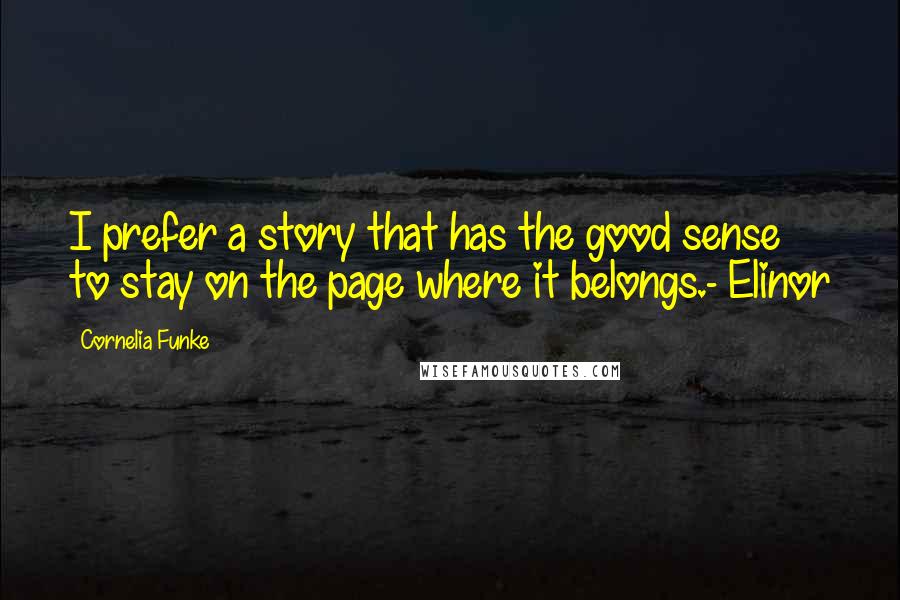 I prefer a story that has the good sense to stay on the page where it belongs.
- Elinor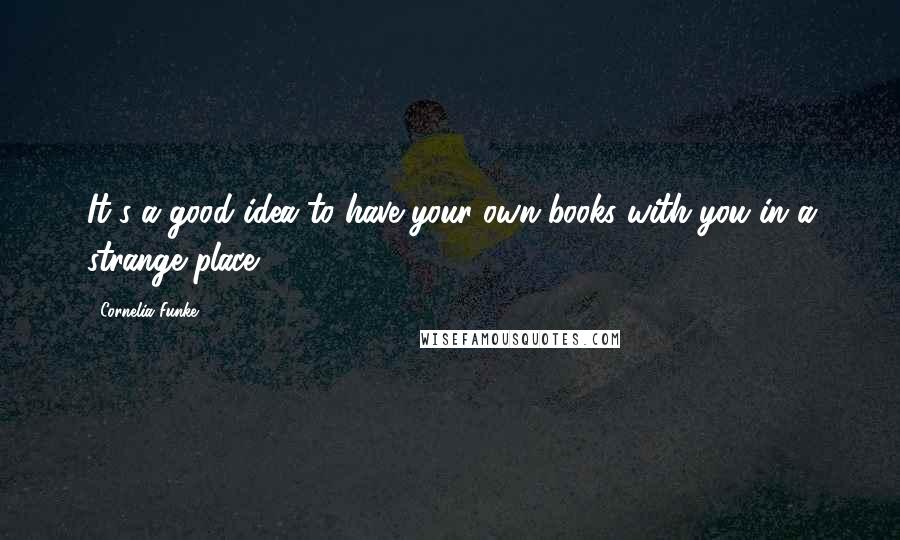 It's a good idea to have your own books with you in a strange place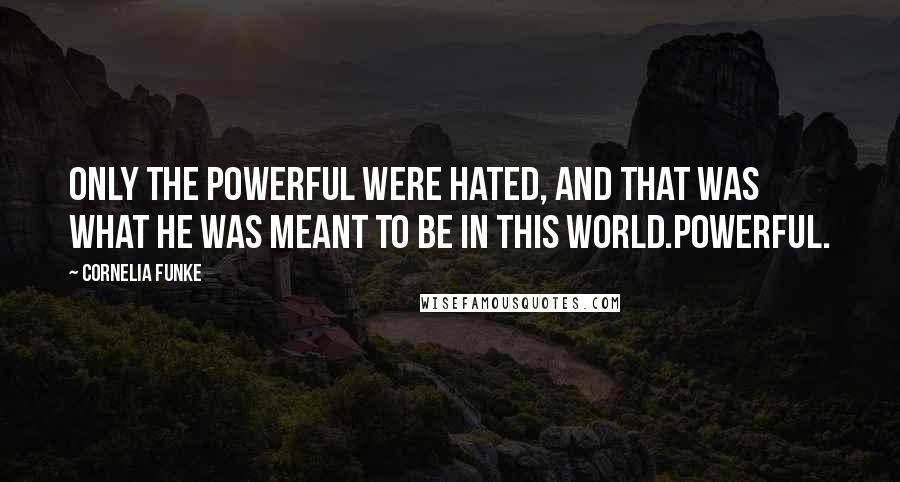 Only the powerful were hated, and that was what he was meant to be in this world.
Powerful.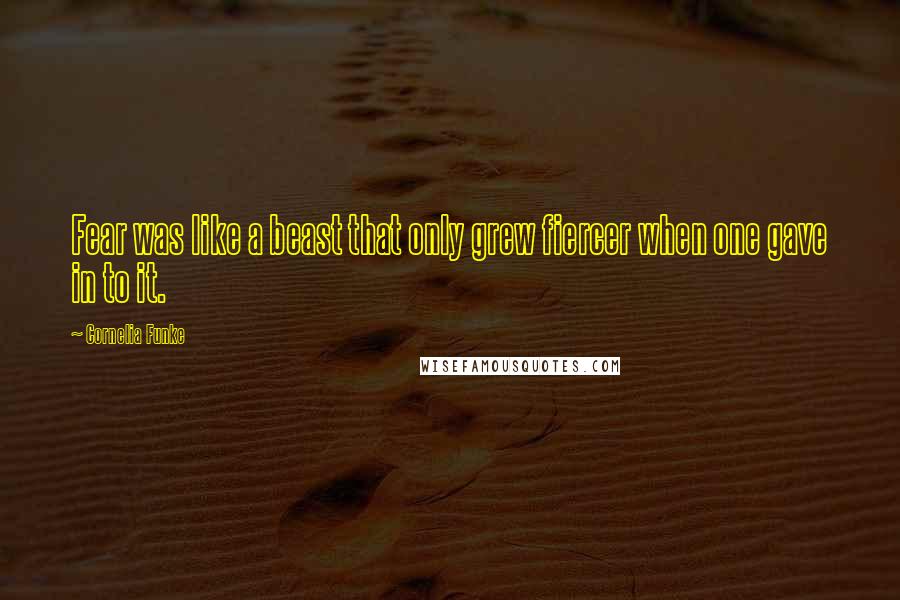 Fear was like a beast that only grew fiercer when one gave in to it.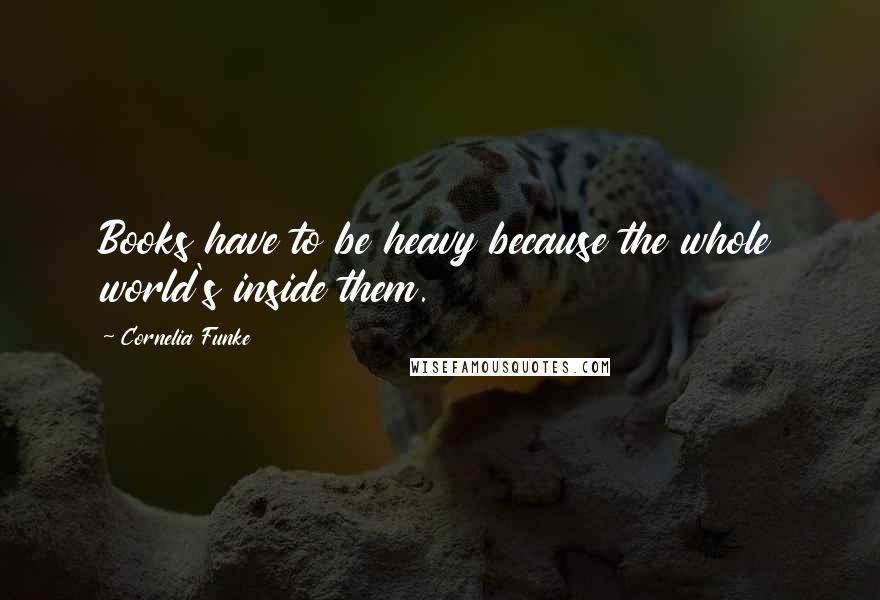 Books have to be heavy because the whole world's inside them.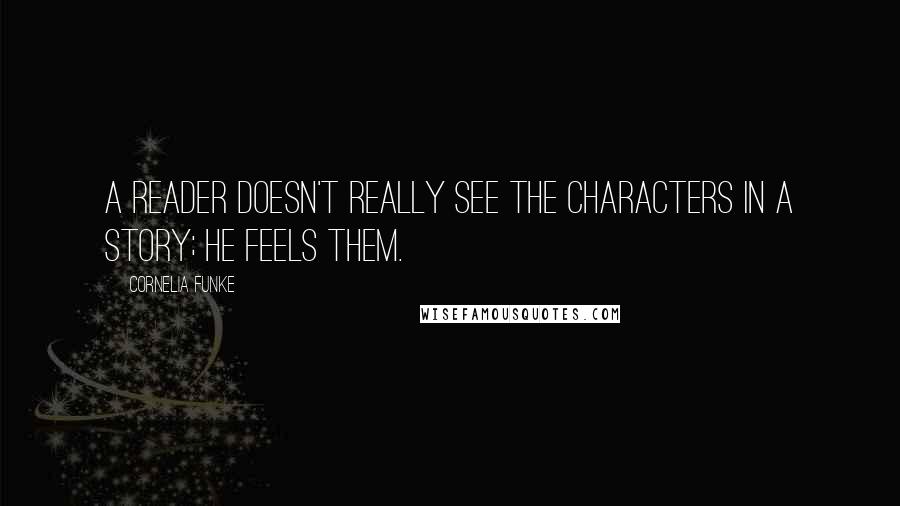 A reader doesn't really see the characters in a story; he feels them.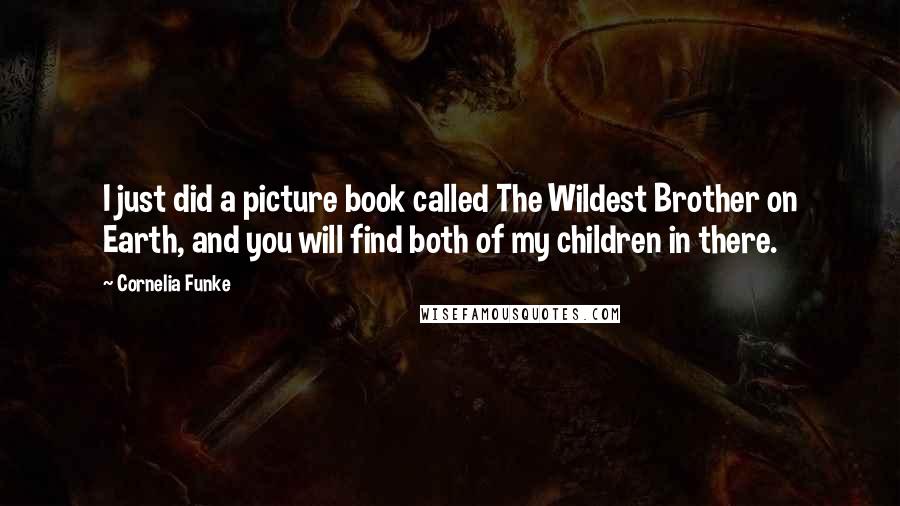 I just did a picture book called The Wildest Brother on Earth, and you will find both of my children in there.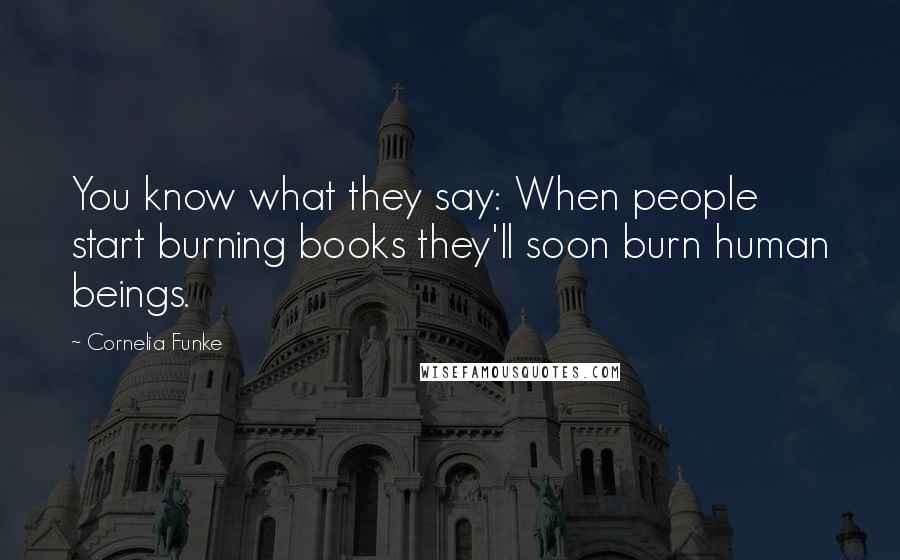 You know what they say: When people start burning books they'll soon burn human beings.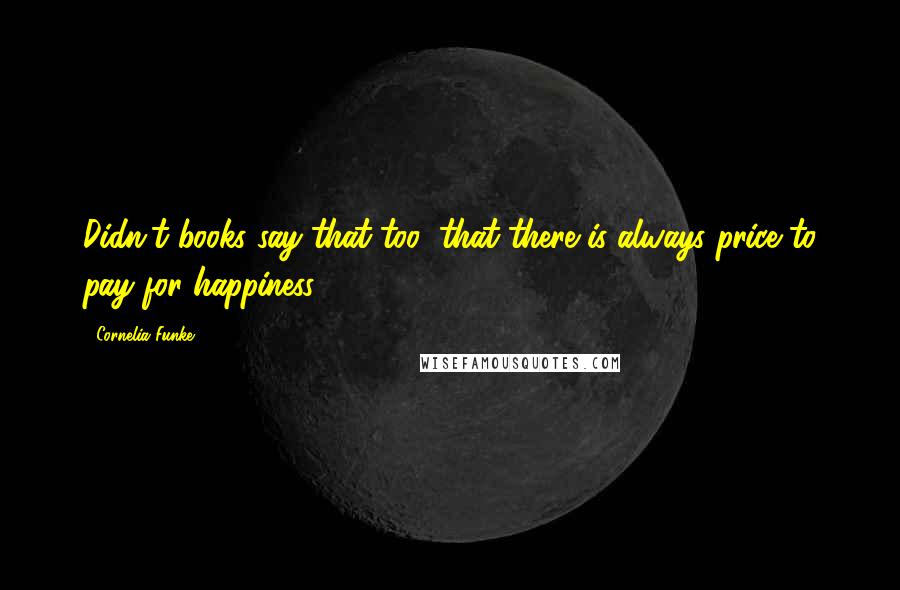 Didn't books say that too: that there is always price to pay for happiness?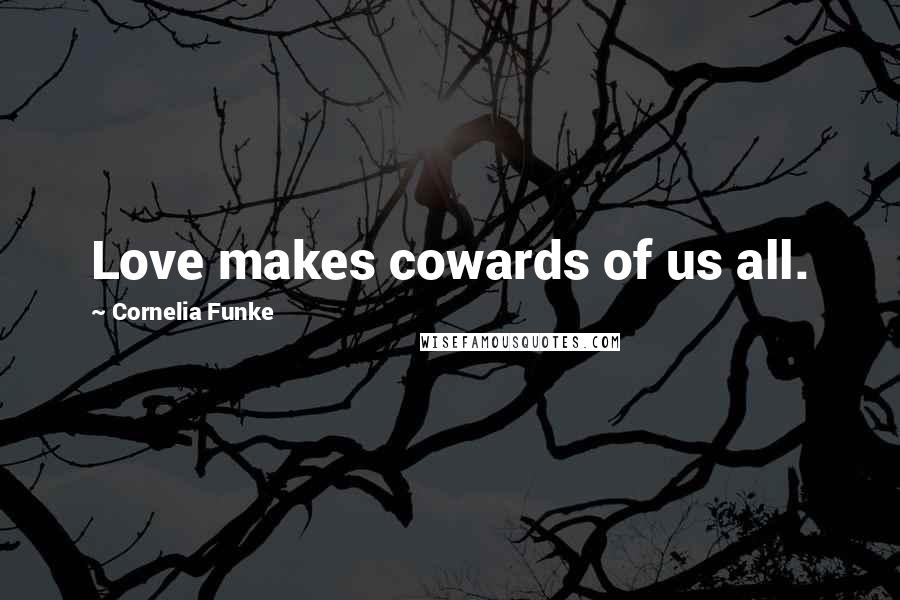 Love makes cowards of us all.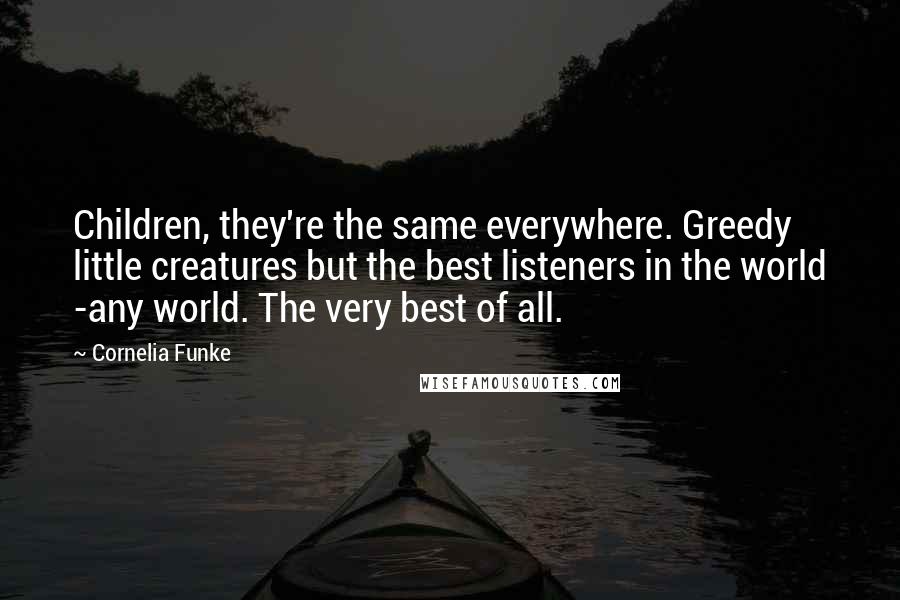 Children, they're the same everywhere. Greedy little creatures but the best listeners in the world -any world. The very best of all.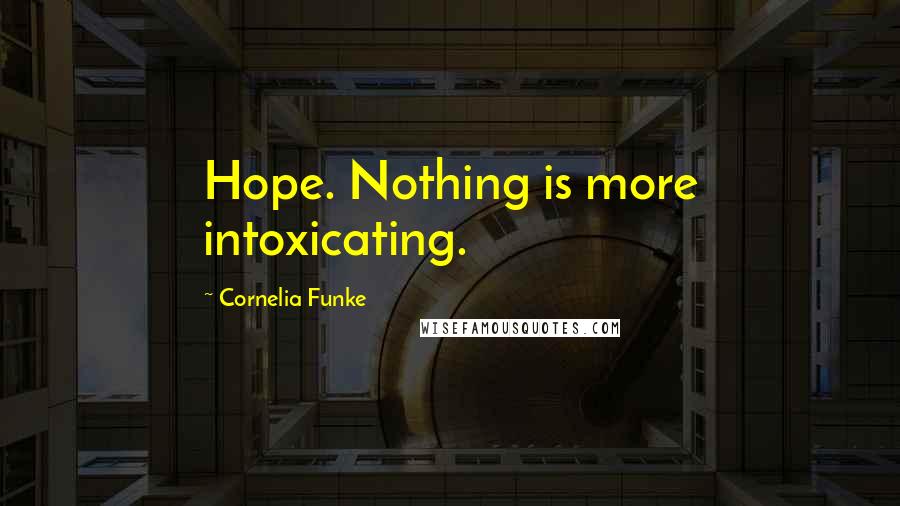 Hope. Nothing is more intoxicating.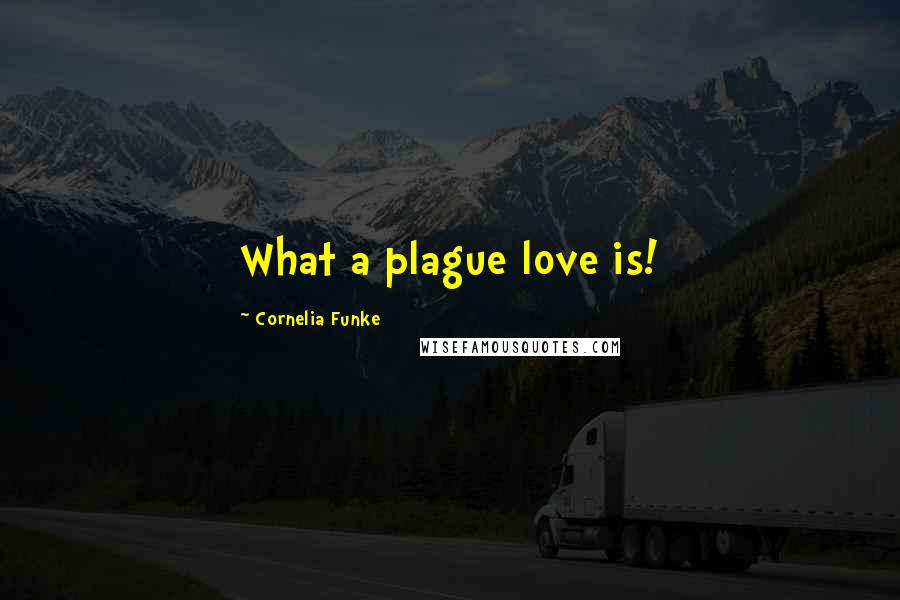 What a plague love is!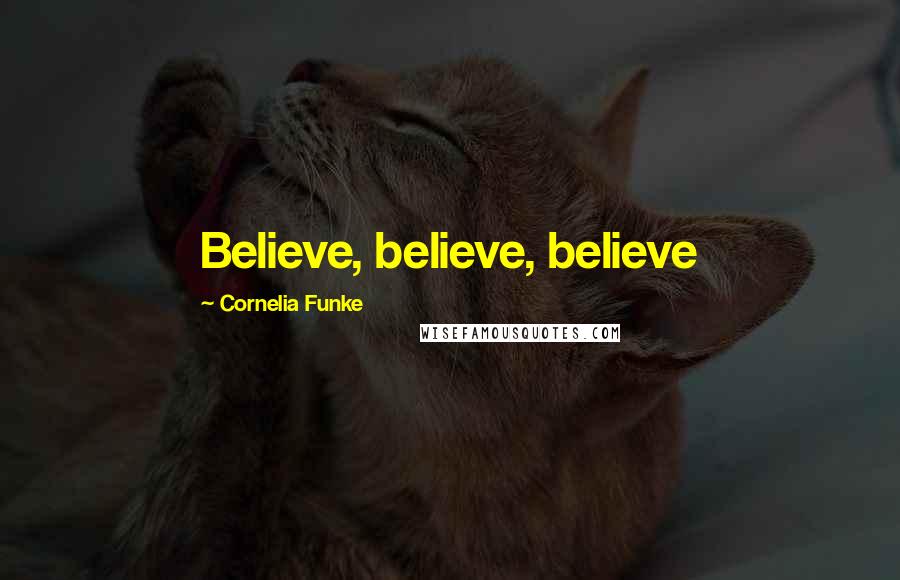 Believe, believe, believe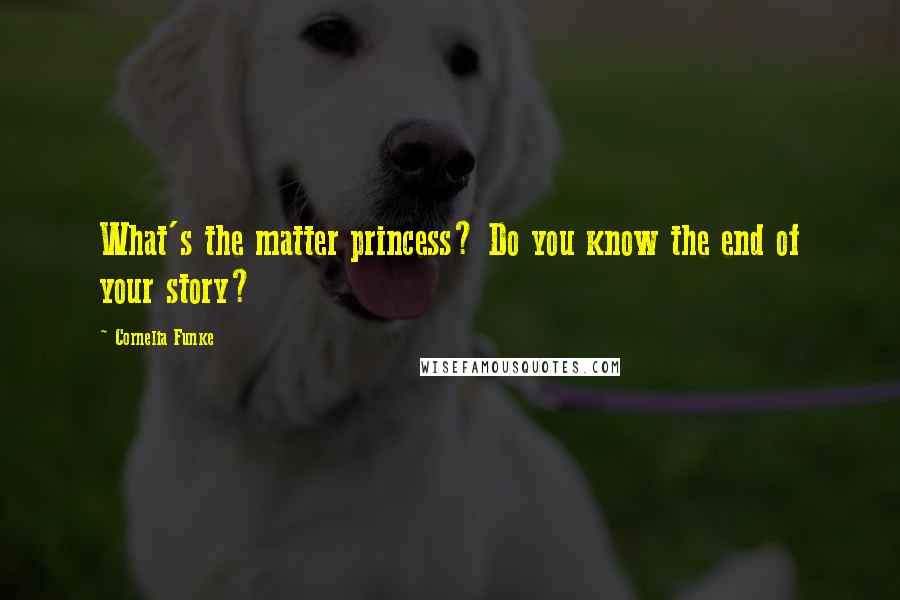 What's the matter princess? Do you know the end of your story?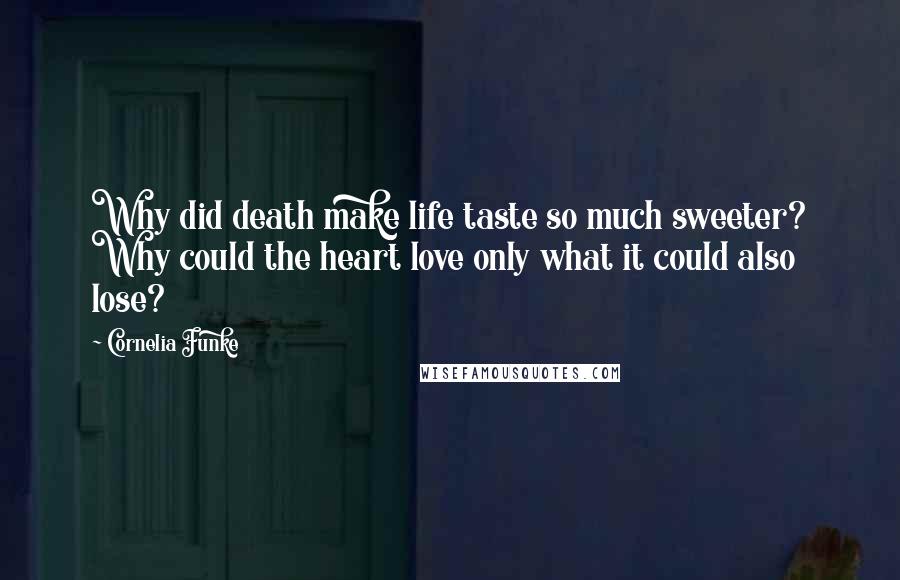 Why did death make life taste so much sweeter? Why could the heart love only what it could also lose?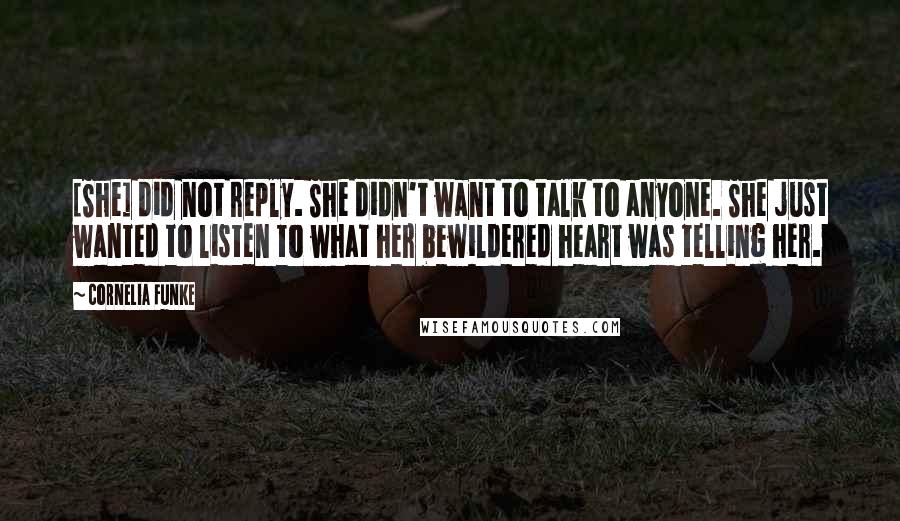 [She] did not reply. She didn't want to talk to anyone. She just wanted to listen to what her bewildered heart was telling her.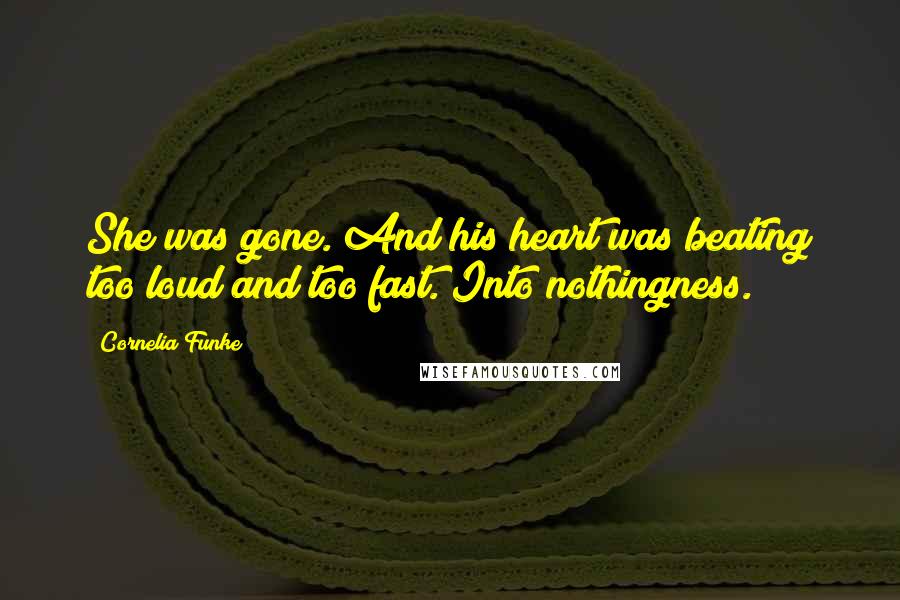 She was gone. And his heart was beating too loud and too fast. Into nothingness.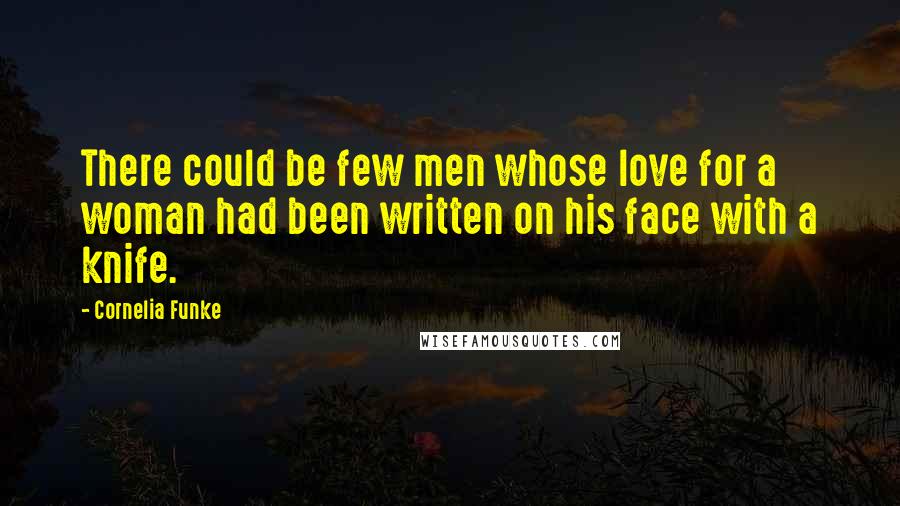 There could be few men whose love for a woman had been written on his face with a knife.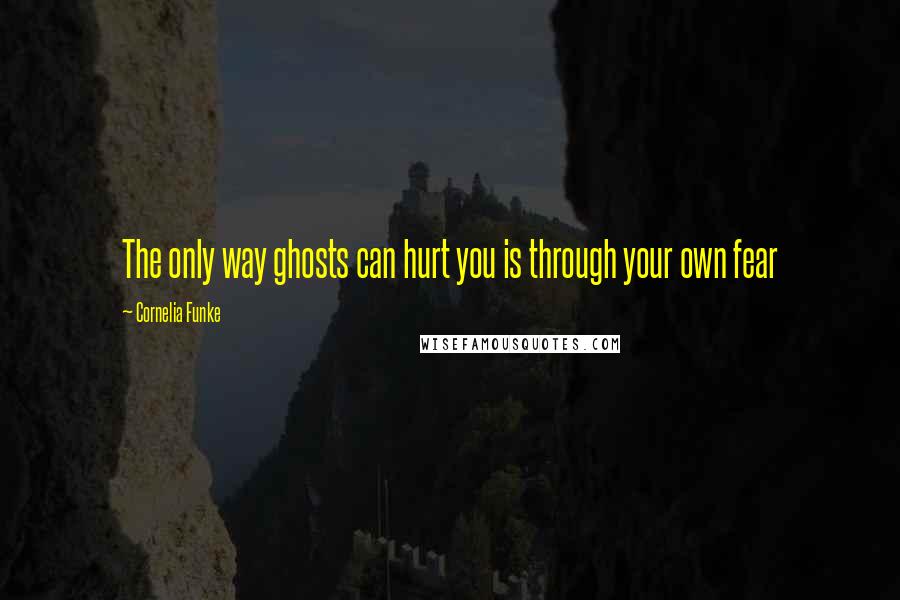 The only way ghosts can hurt you is through your own fear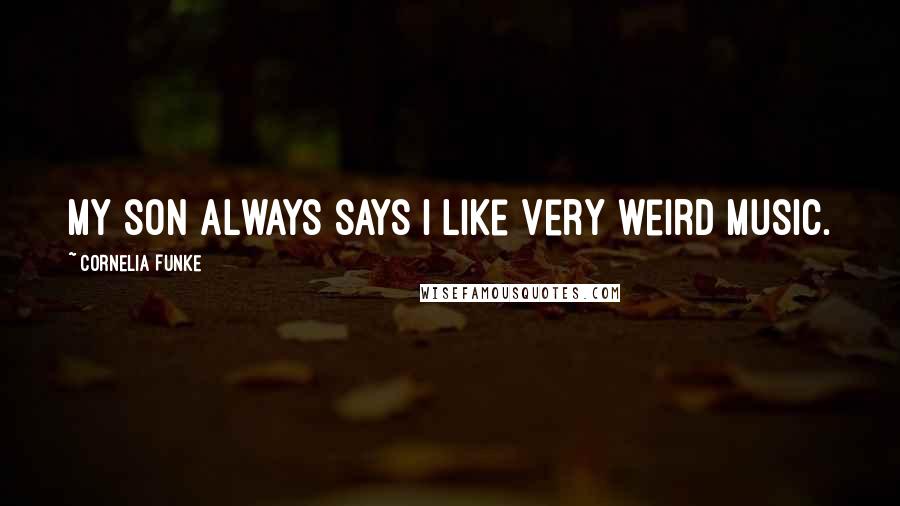 My son always says I like very weird music.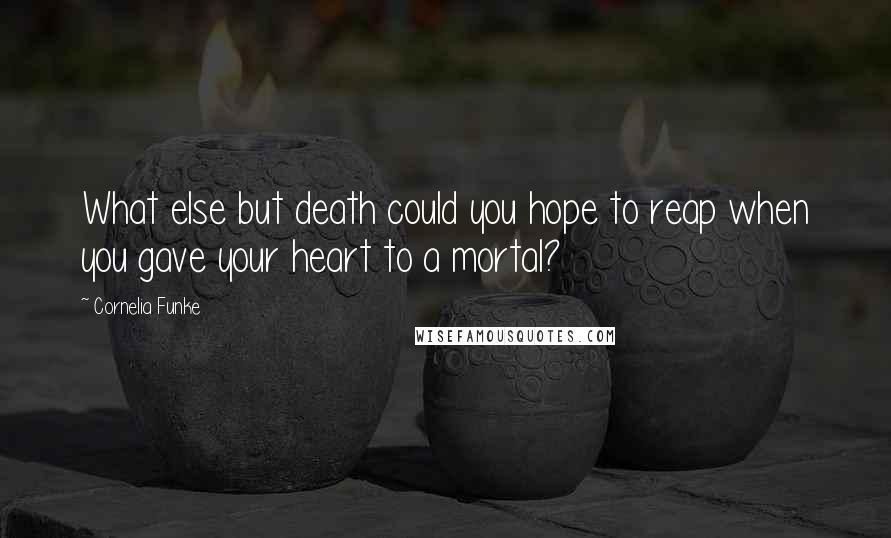 What else but death could you hope to reap when you gave your heart to a mortal?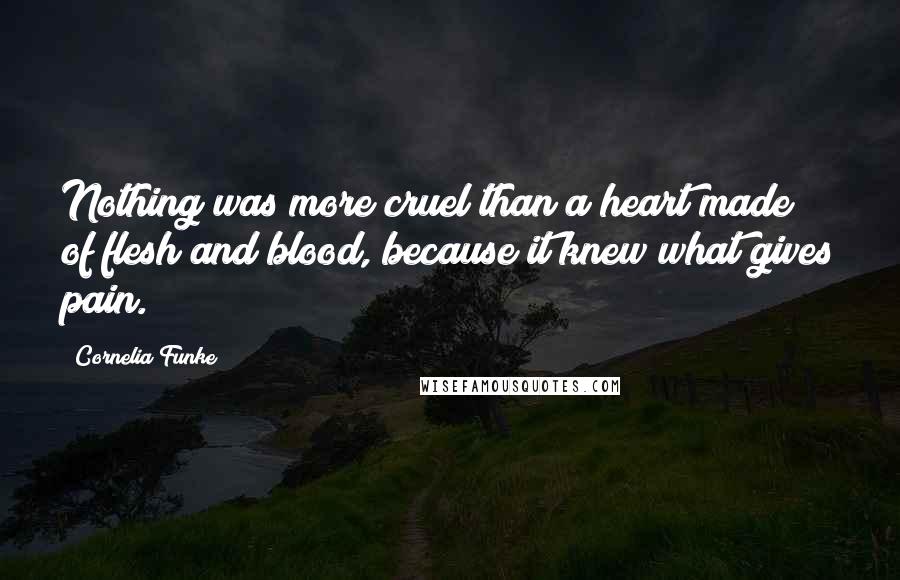 Nothing was more cruel than a heart made of flesh and blood, because it knew what gives pain.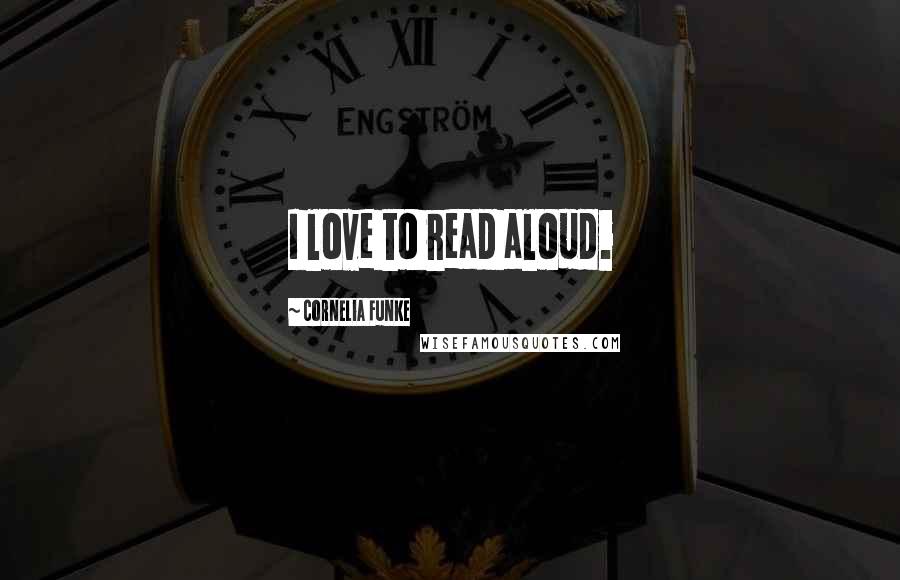 I love to read aloud.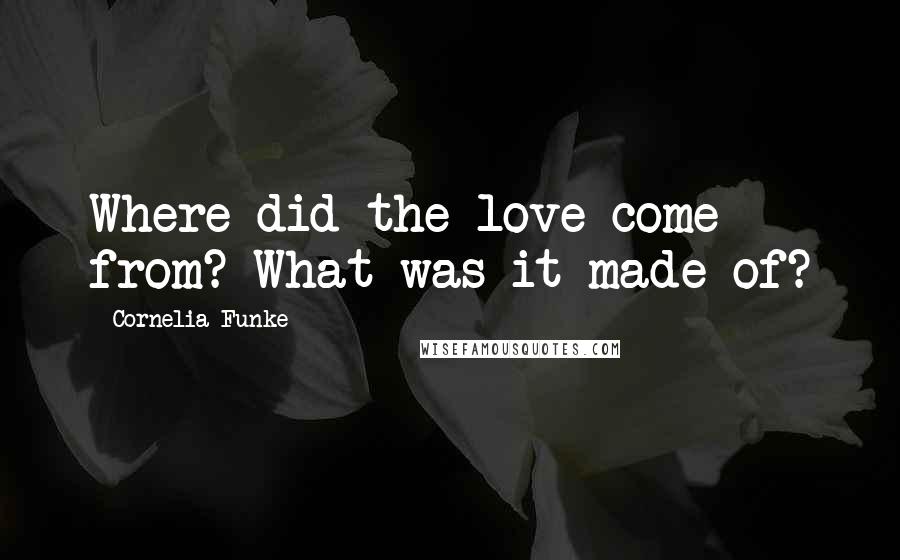 Where did the love come from? What was it made of?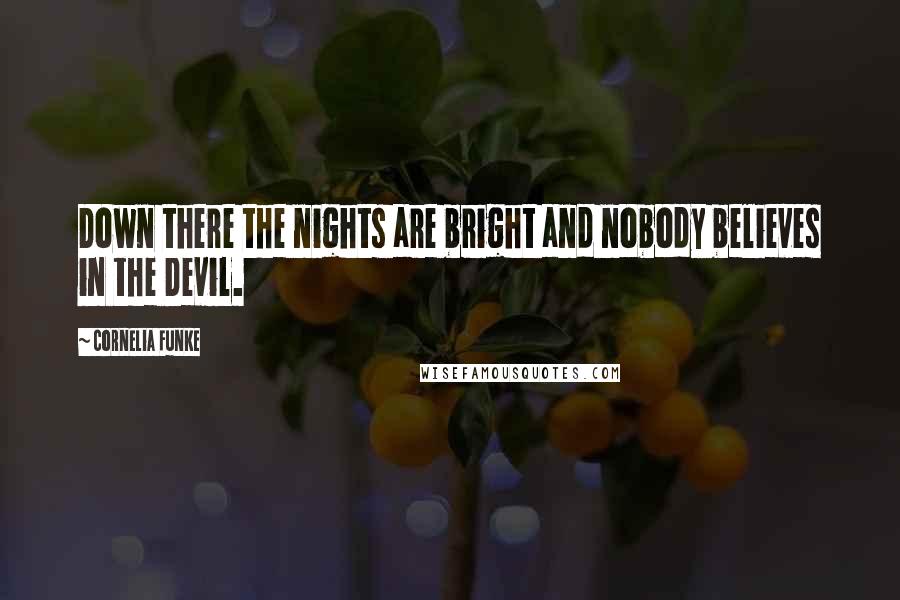 Down there the nights are bright and nobody believes in the Devil.
You're the one who says books have to be heavy because the whole world's inside of them, said Meggie ...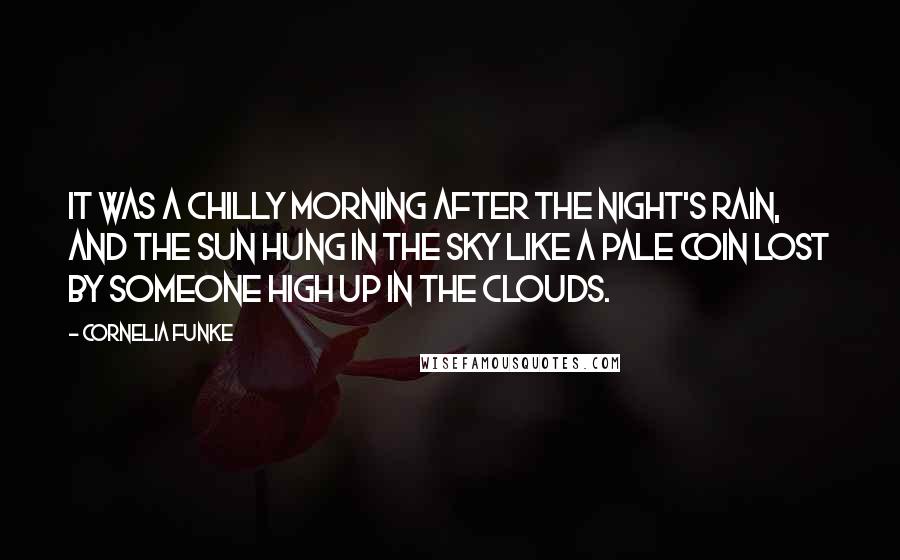 It was a chilly morning after the night's rain, and the sun hung in the sky like a pale coin lost by someone high up in the clouds.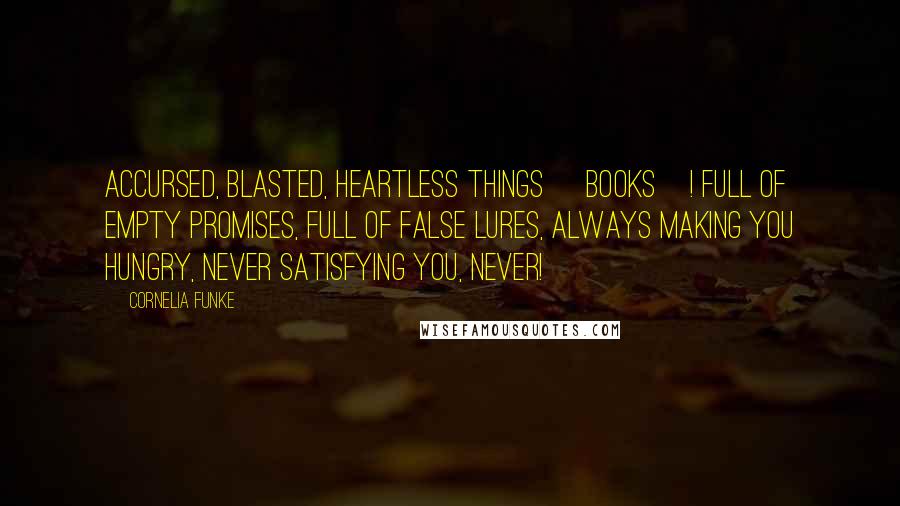 Accursed, blasted, heartless things [books]! Full of empty promises, full of false lures, always making you hungry, never satisfying you, never!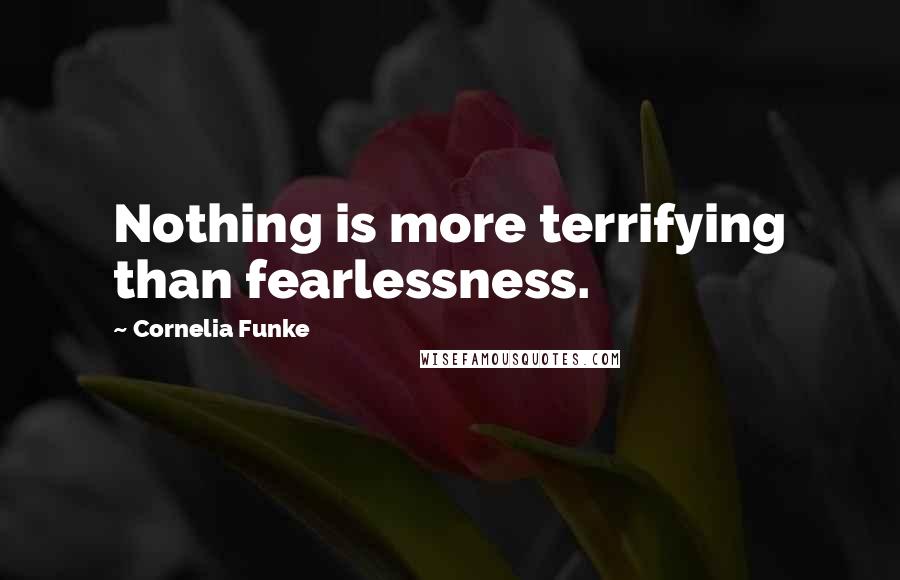 Nothing is more terrifying than fearlessness.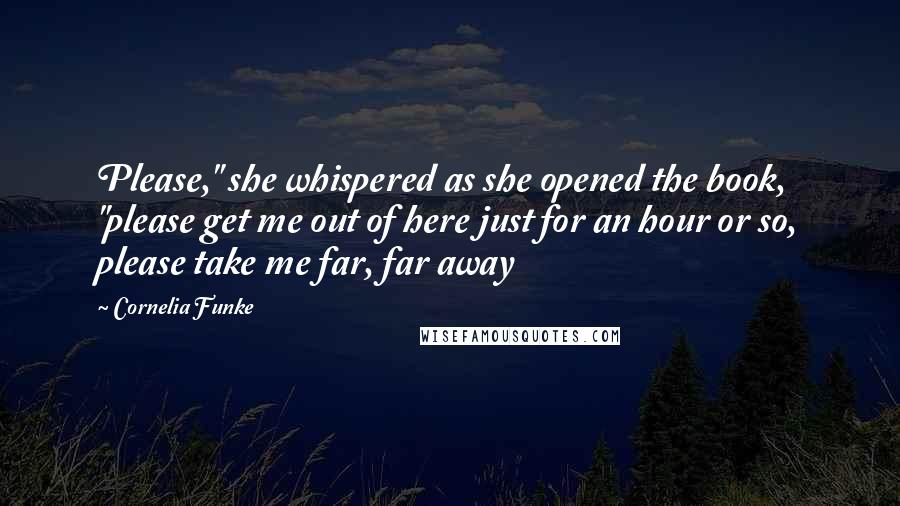 Please," she whispered as she opened the book, "please get me out of here just for an hour or so, please take me far, far away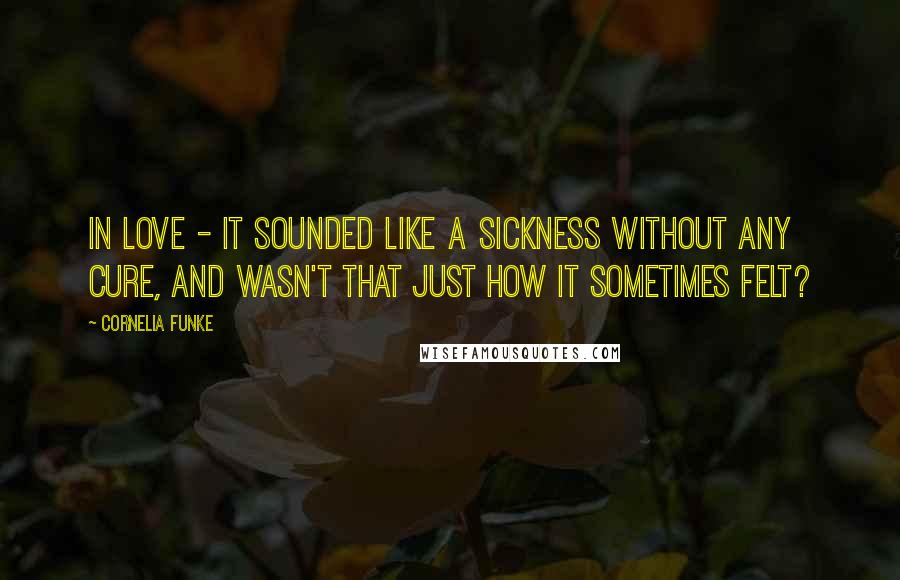 In love - it sounded like a sickness without any cure, and wasn't that just how it sometimes felt?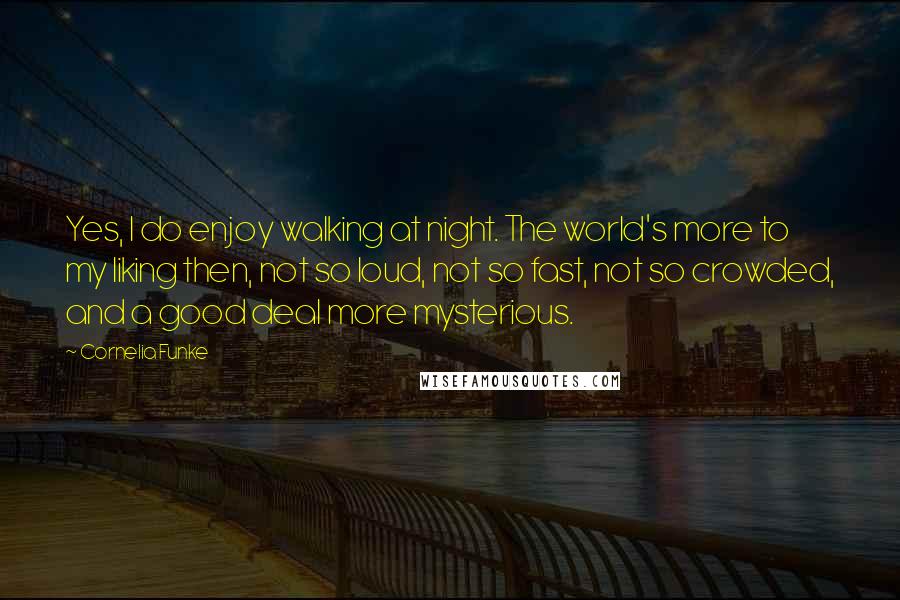 Yes, I do enjoy walking at night. The world's more to my liking then, not so loud, not so fast, not so crowded, and a good deal more mysterious.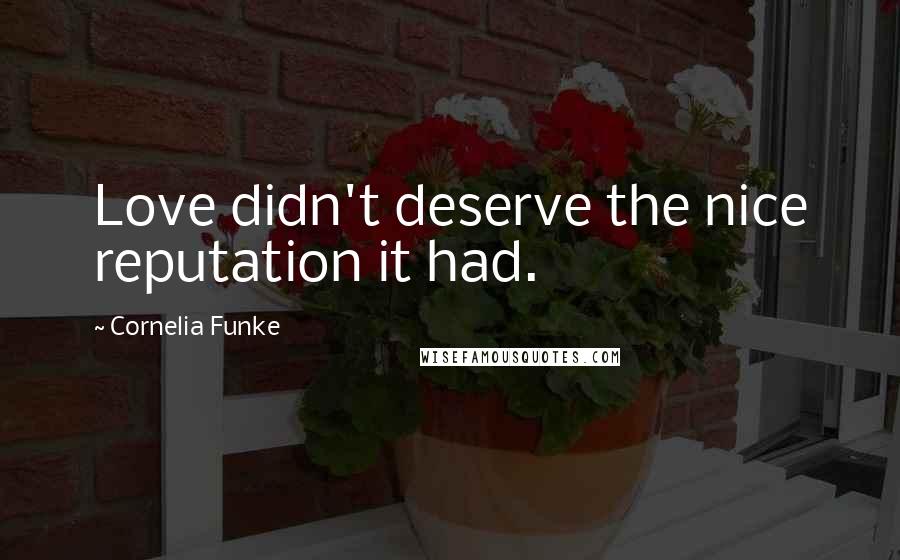 Love didn't deserve the nice reputation it had.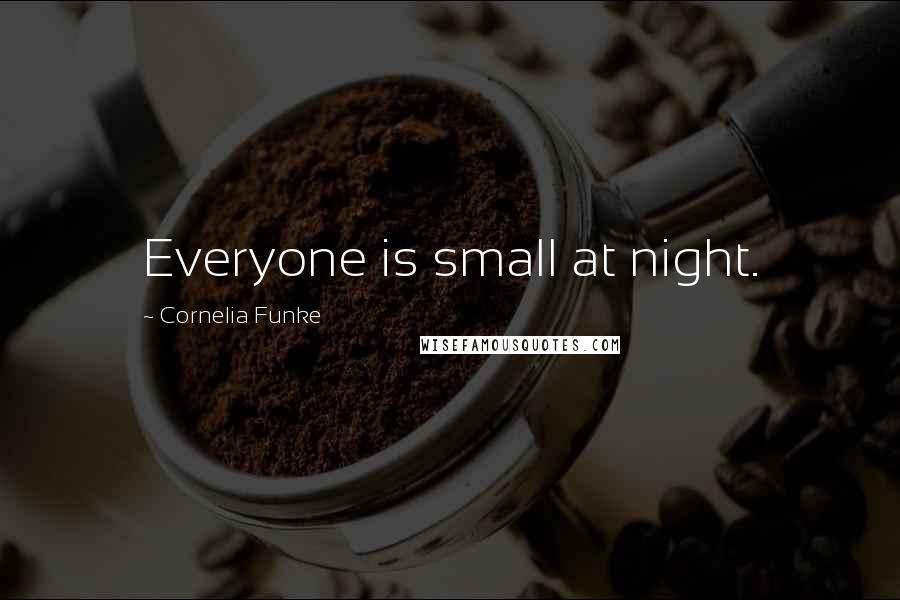 Everyone is small at night.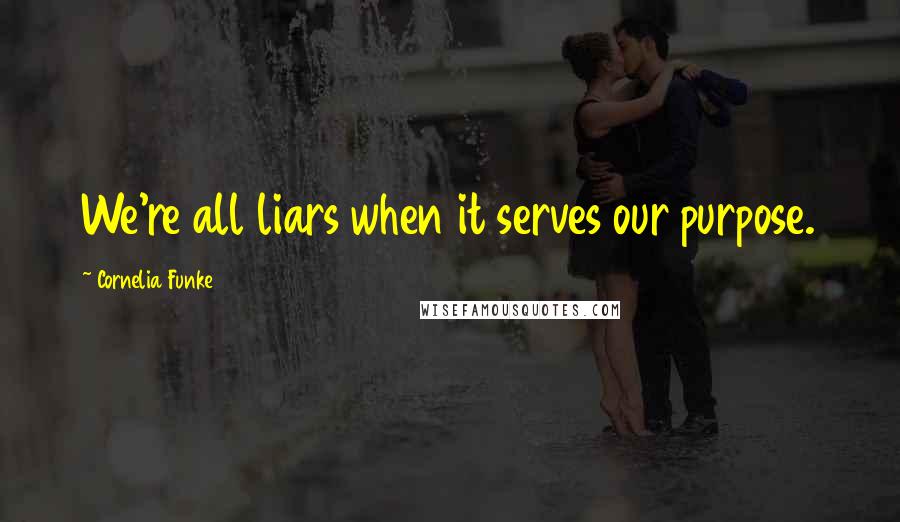 We're all liars when it serves our purpose.
You know a great many things in dreams, often despite the evidence of your eyes. You just know them.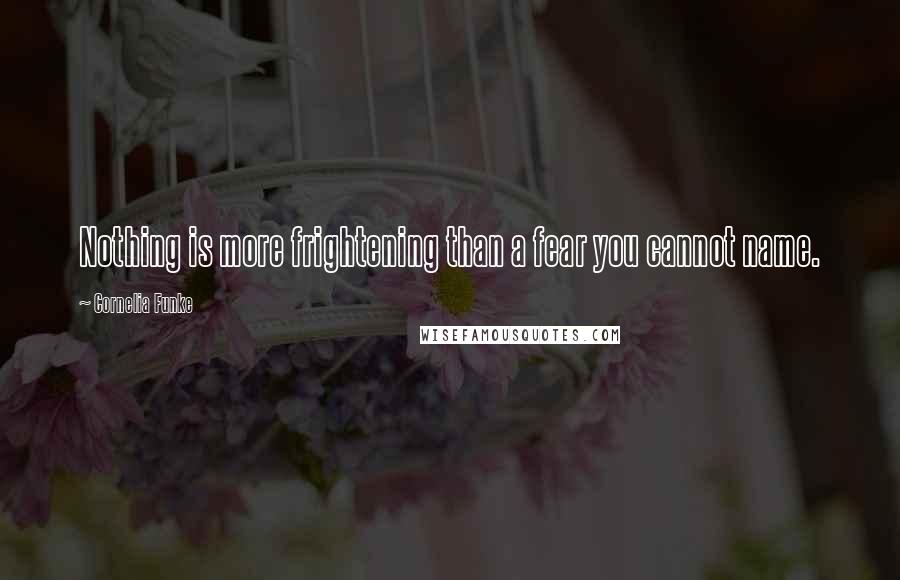 Nothing is more frightening than a fear you cannot name.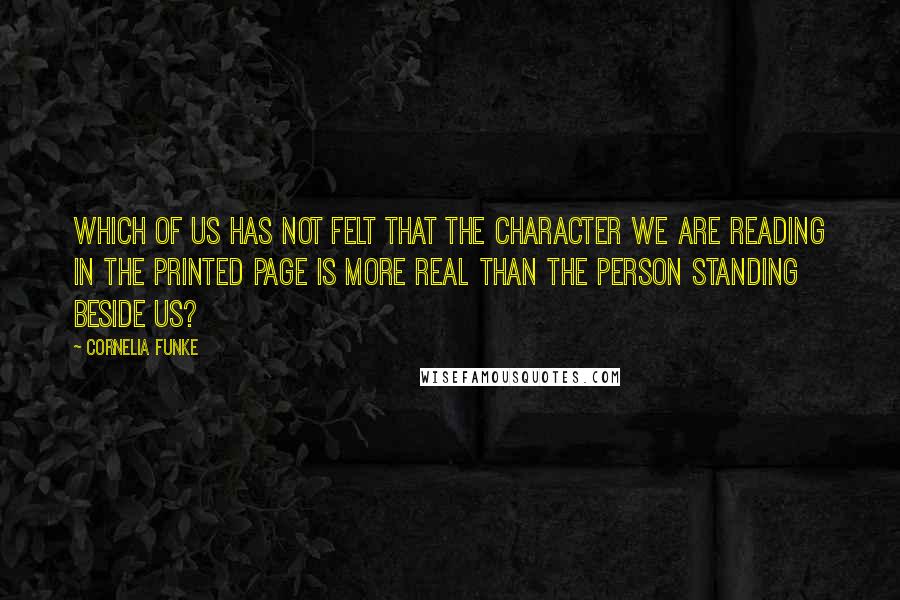 Which of us has not felt that the character we are reading in the printed page is more real than the person standing beside us?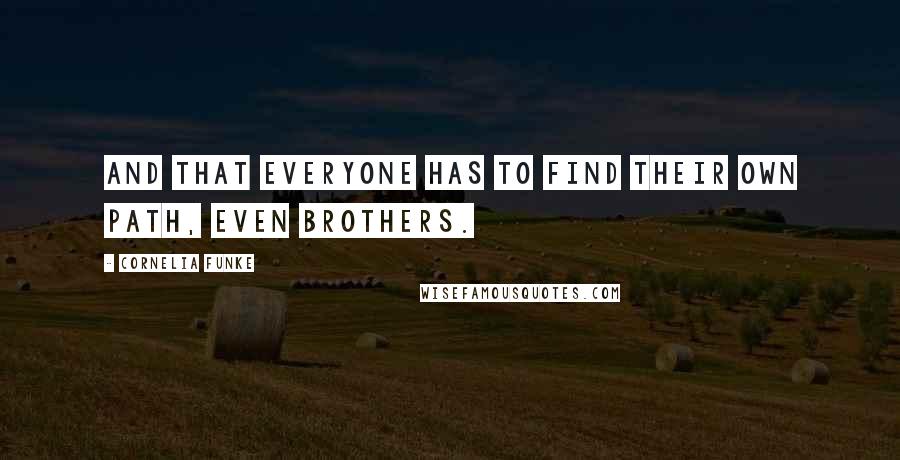 And that everyone has to find their own path, even brothers.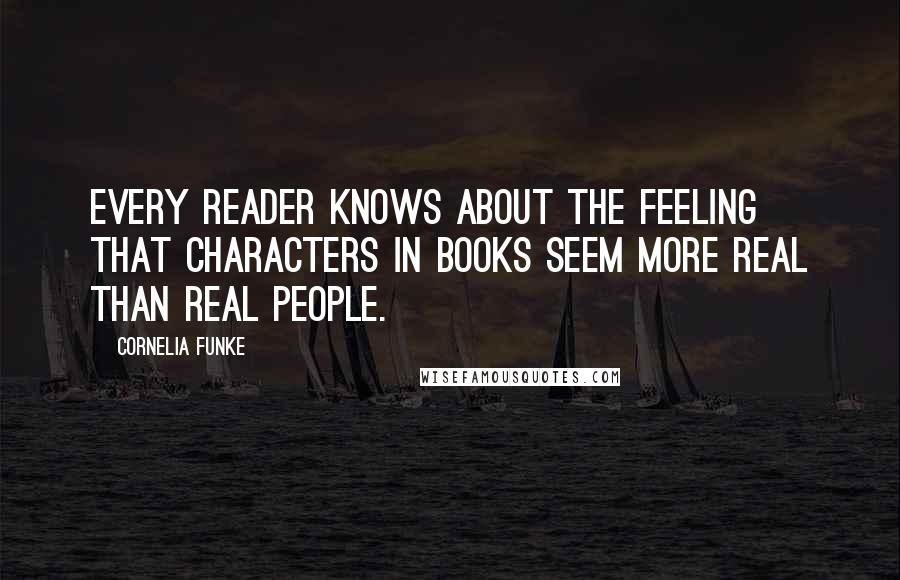 Every reader knows about the feeling that characters in books seem more real than real people.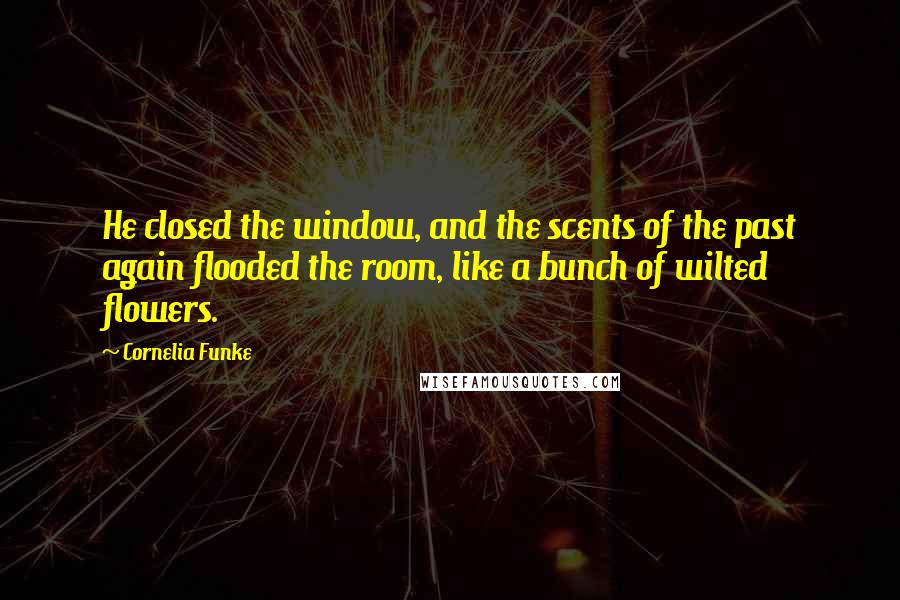 He closed the window, and the scents of the past again flooded the room, like a bunch of wilted flowers.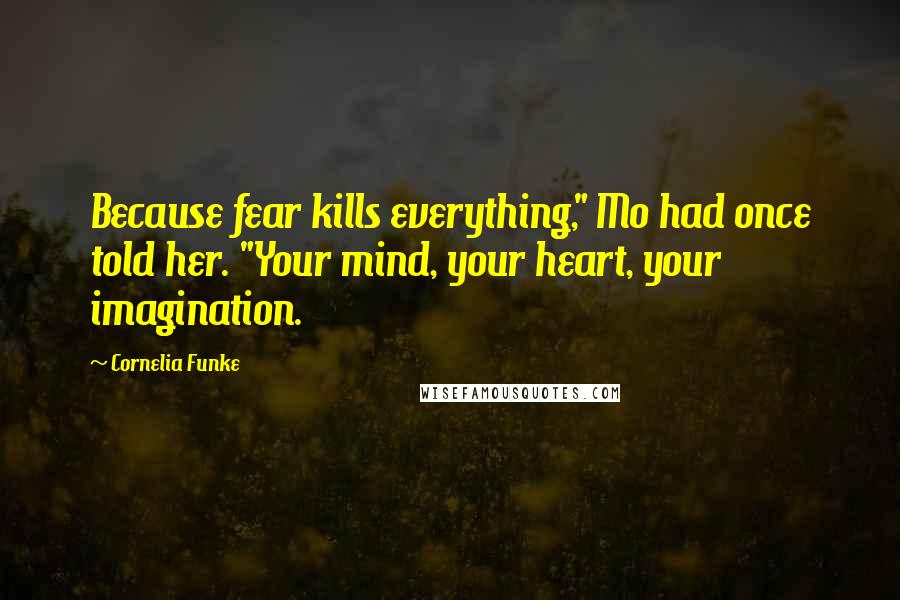 Because fear kills everything," Mo had once told her. "Your mind, your heart, your imagination.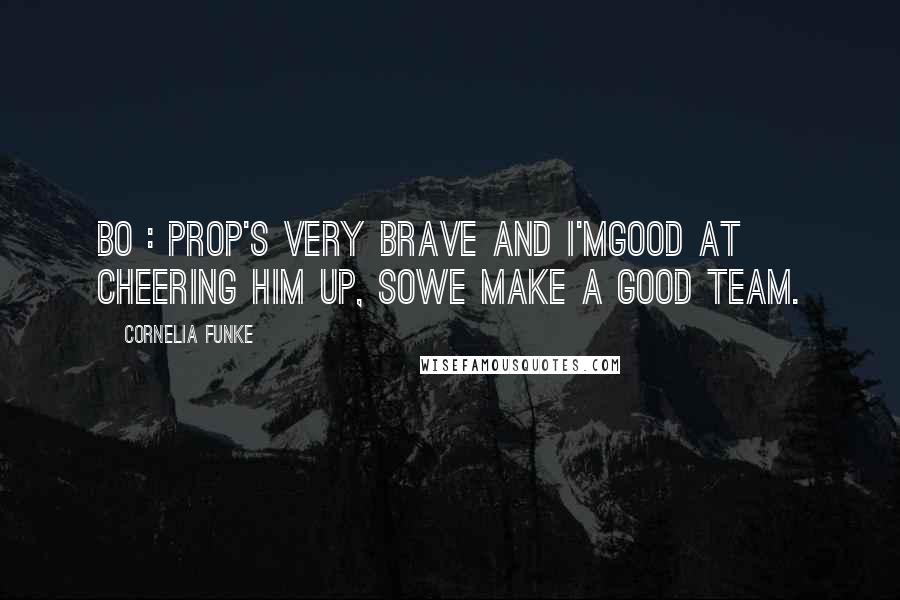 Bo : Prop's very brave and I'm
good at cheering him up, so
we make a good team.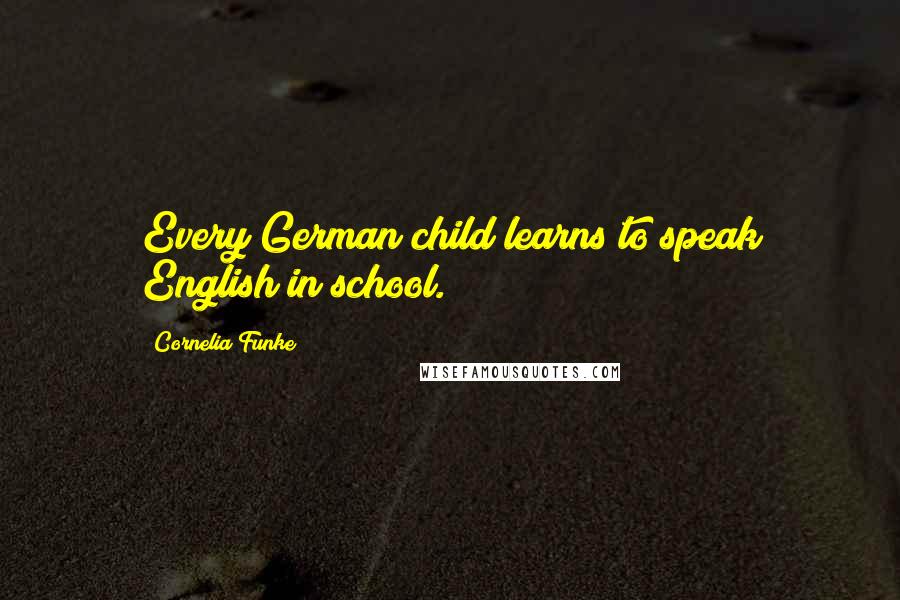 Every German child learns to speak English in school.