Christine De Pizan Quotes
Top 12 wise famous quotes and sayings by Christine De Pizan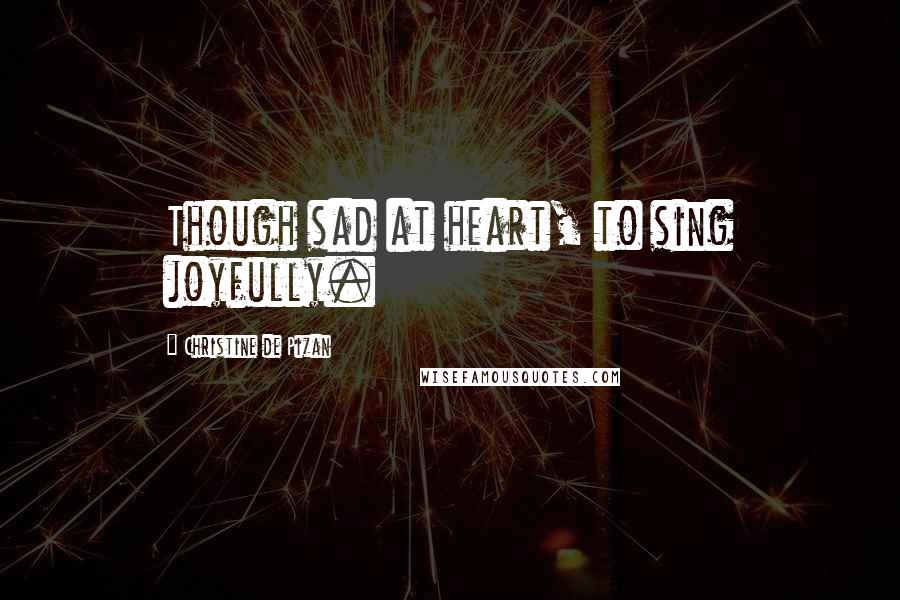 Though sad at heart, to sing joyfully.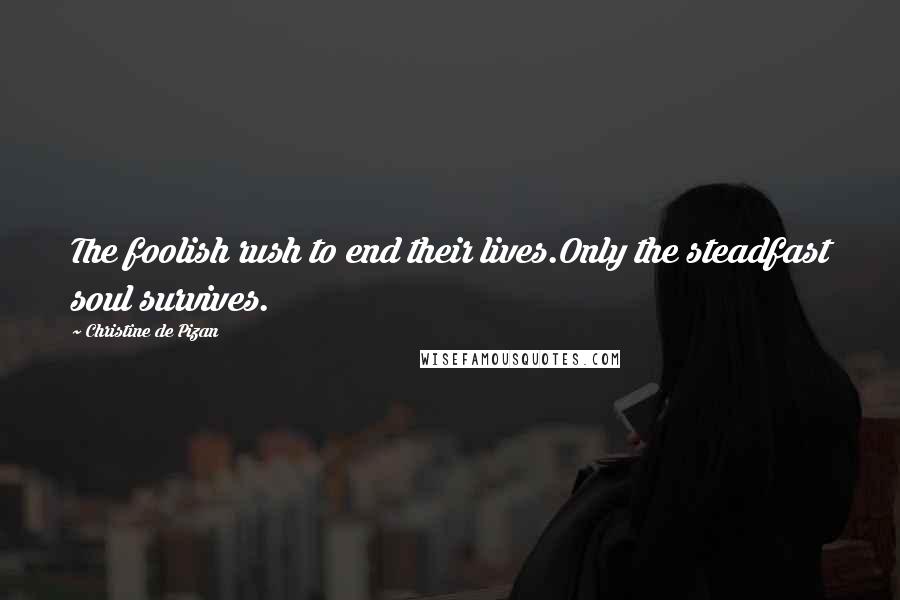 The foolish rush to end their lives.
Only the steadfast soul survives.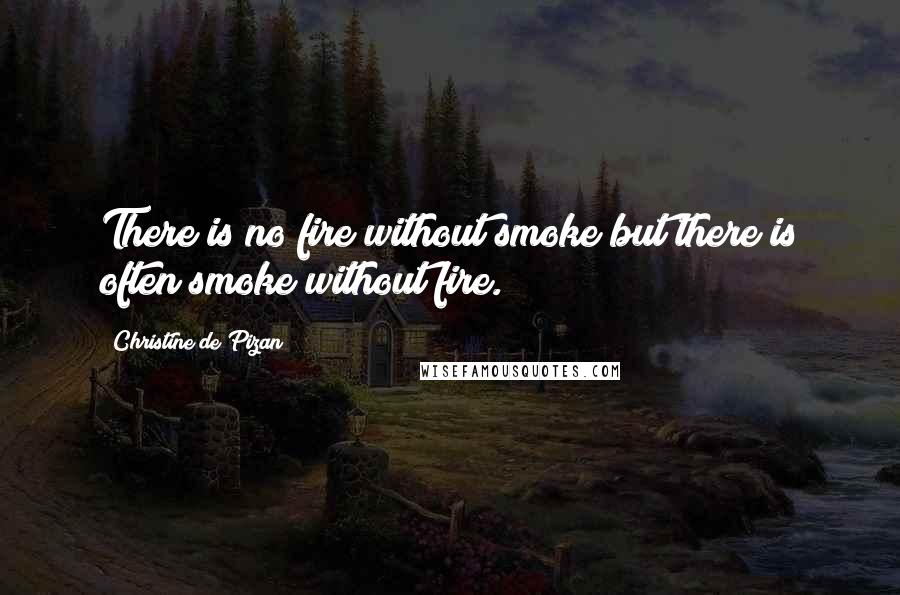 There is no fire without smoke but there is often smoke without fire.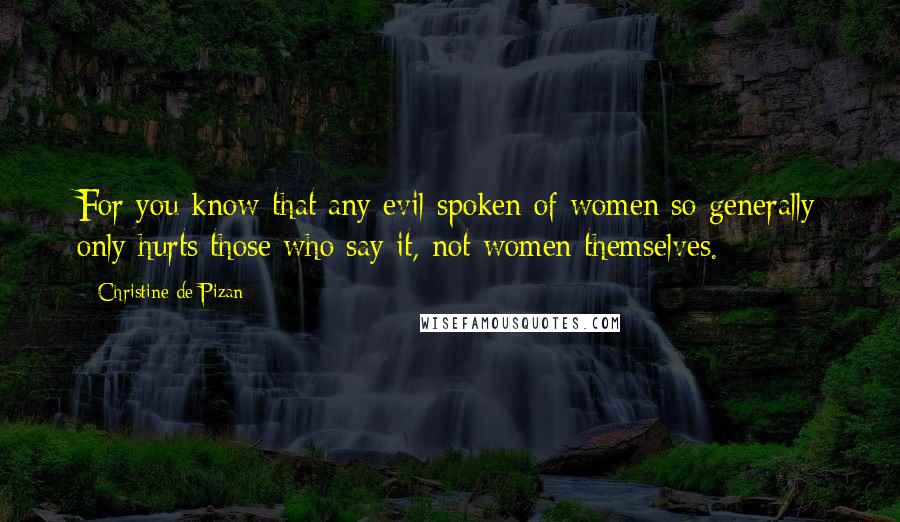 For you know that any evil spoken of women so generally only hurts those who say it, not women themselves.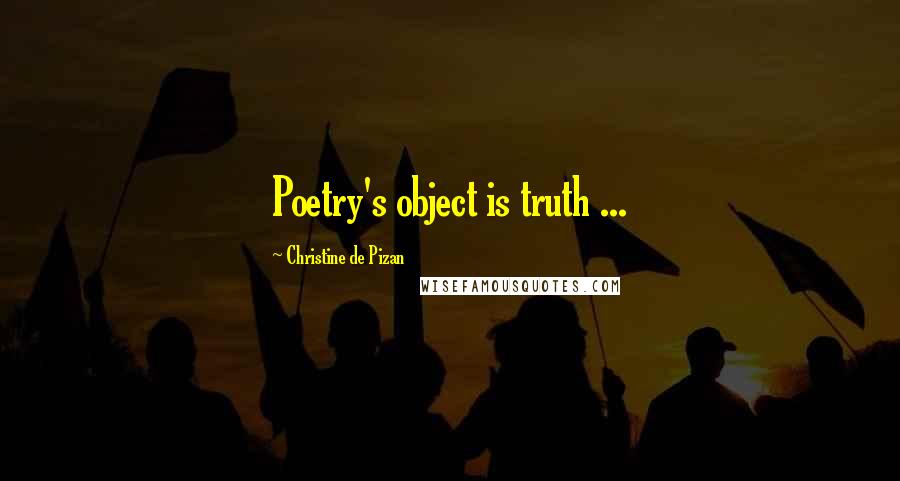 Poetry's object is truth ...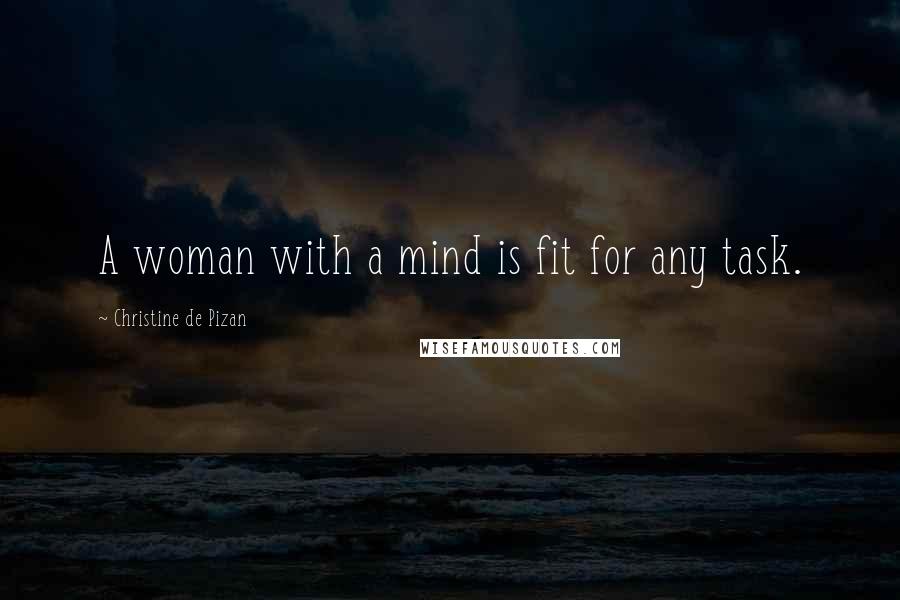 A woman with a mind is fit for any task.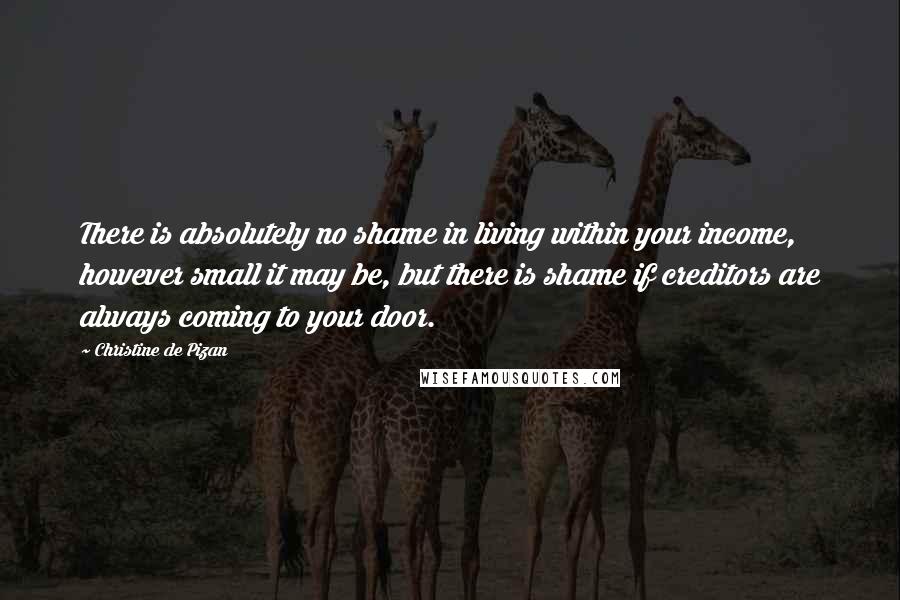 There is absolutely no shame in living within your income, however small it may be, but there is shame if creditors are always coming to your door.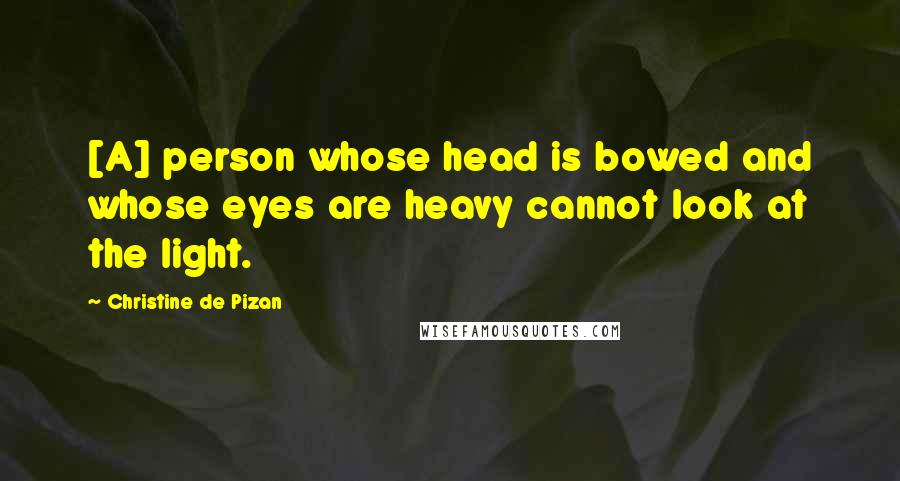 [A] person whose head is bowed and whose eyes are heavy cannot look at the light.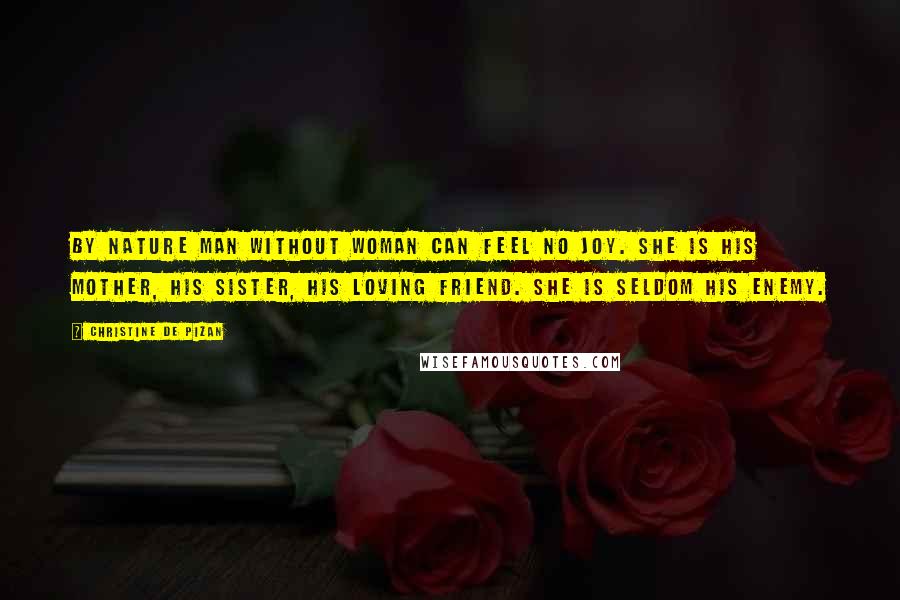 By nature man without woman can feel no joy. She is his mother, his sister, his loving friend. She is seldom his enemy.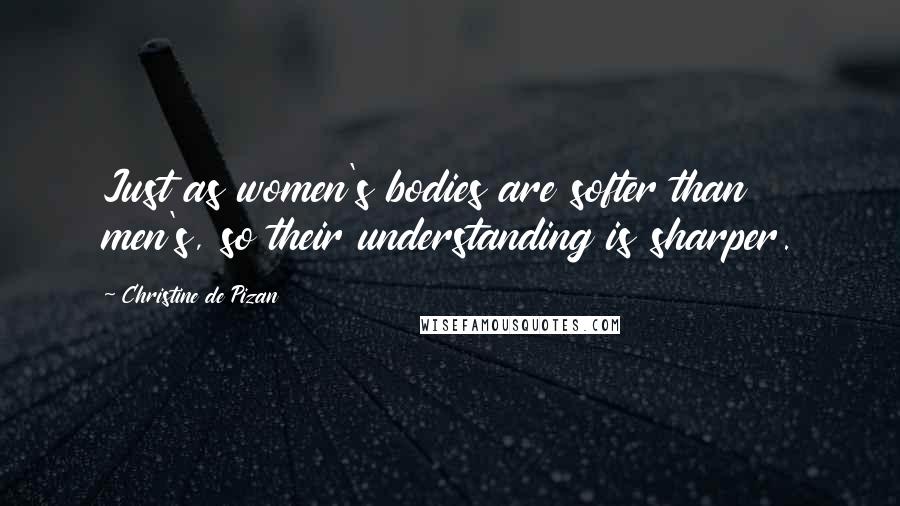 Just as women's bodies are softer than men's, so their understanding is sharper.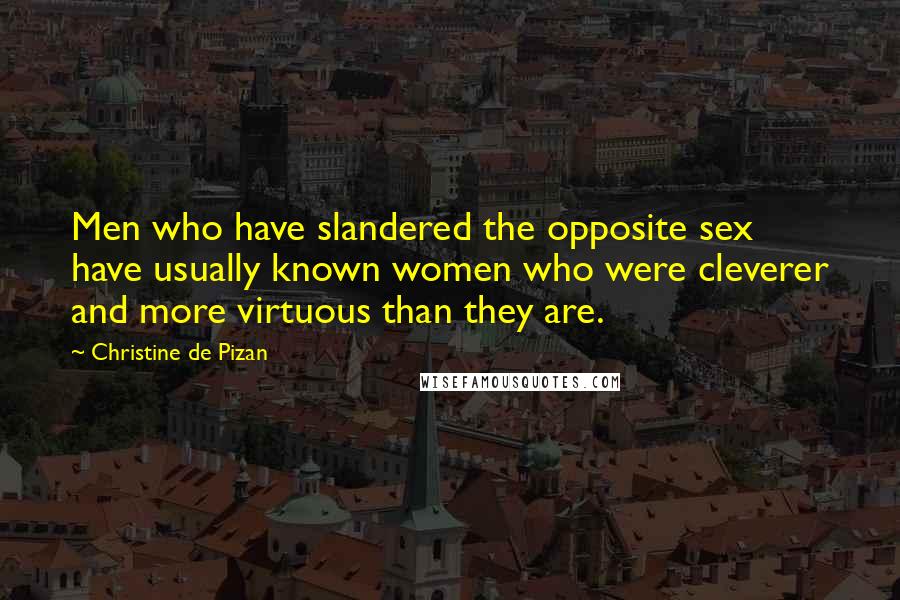 Men who have slandered the opposite sex have usually known women who were cleverer and more virtuous than they are.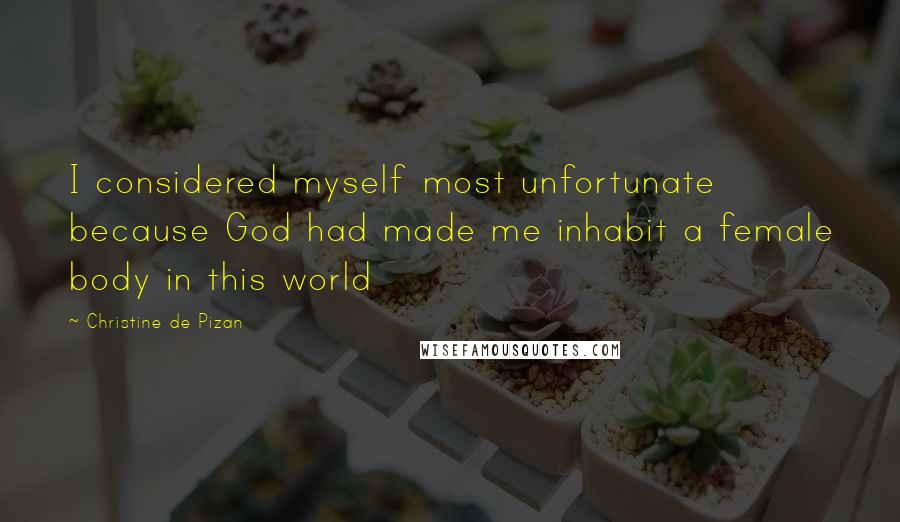 I considered myself most unfortunate because God had made me inhabit a female body in this world