Charlotte Symonds Quotes
Top 6 wise famous quotes and sayings by Charlotte Symonds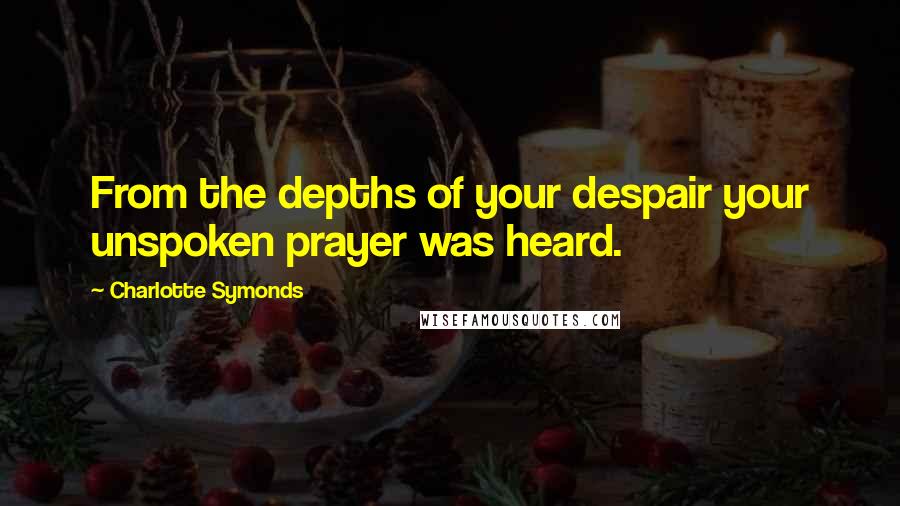 From the depths of your despair your unspoken prayer was heard.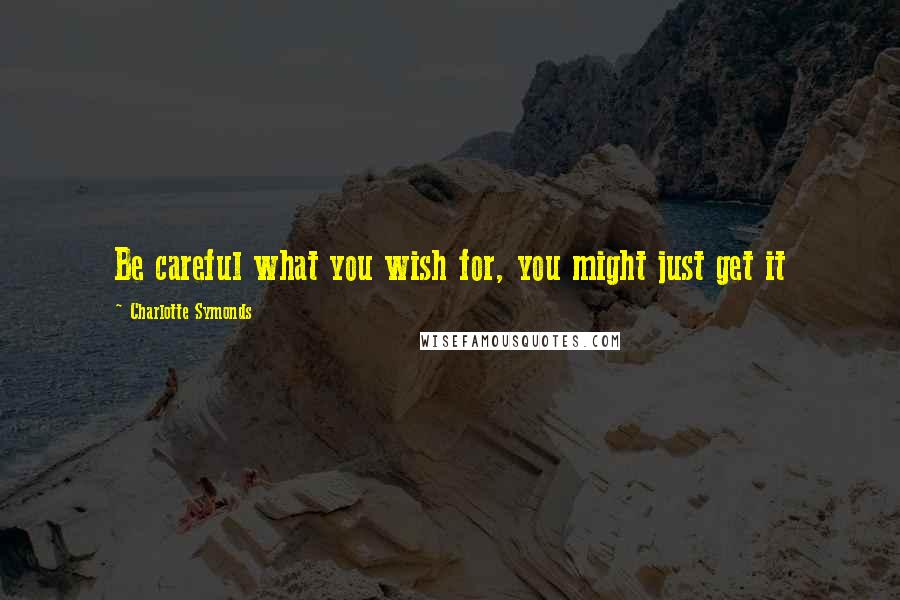 Be careful what you wish for, you might just get it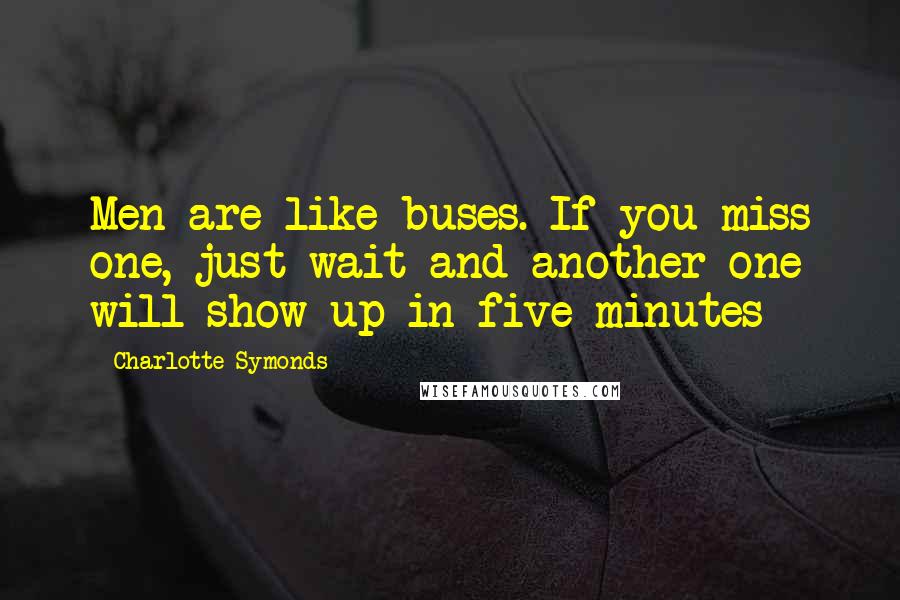 Men are like buses. If you miss one, just wait and another one will show up in five minutes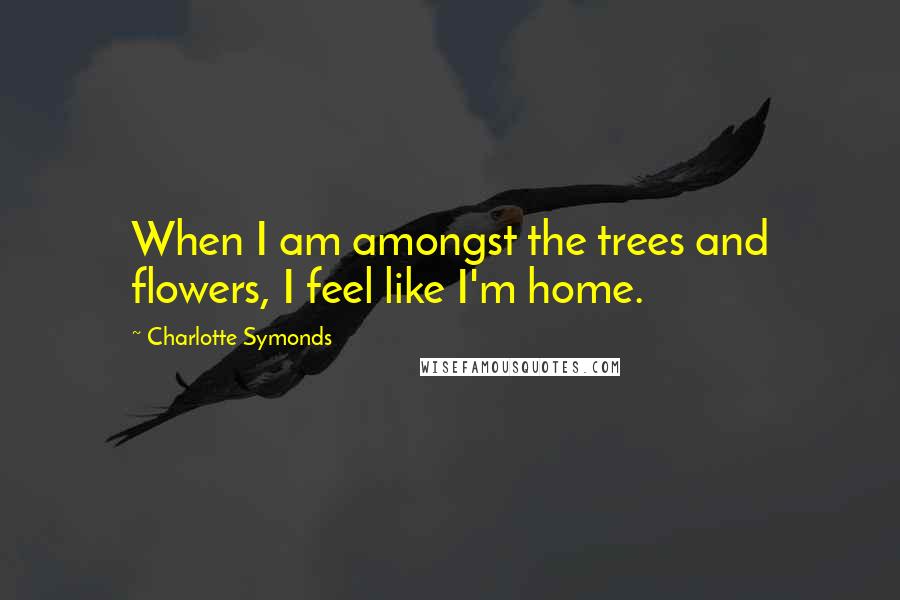 When I am amongst the trees and flowers, I feel like I'm home.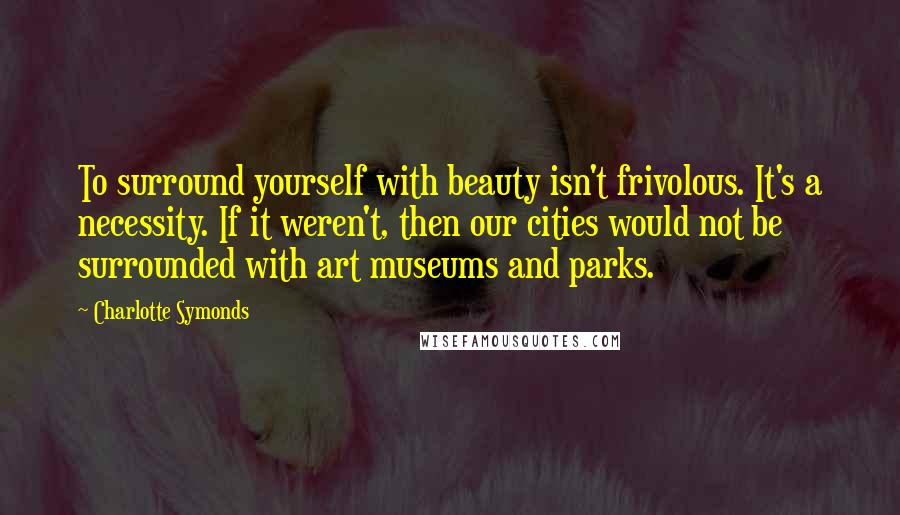 To surround yourself with beauty isn't frivolous. It's a necessity. If it weren't, then our cities would not be surrounded with art museums and parks.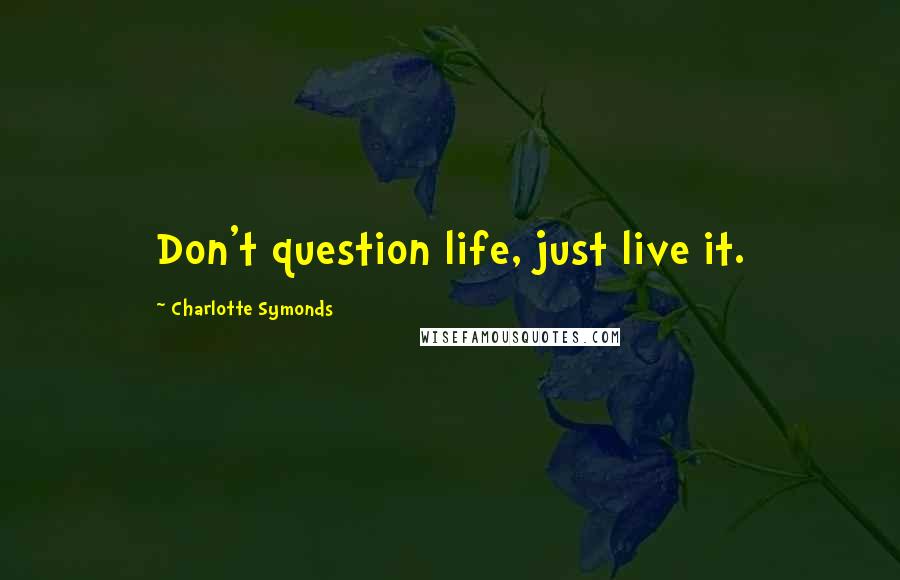 Don't question life, just live it.