Charles Haddon Spurgeon Quotes
Top 100 wise famous quotes and sayings by Charles Haddon Spurgeon
Charles Haddon Spurgeon Famous Quotes & Sayings
Discover top inspirational quotes from Charles Haddon Spurgeon on Wise Famous Quotes.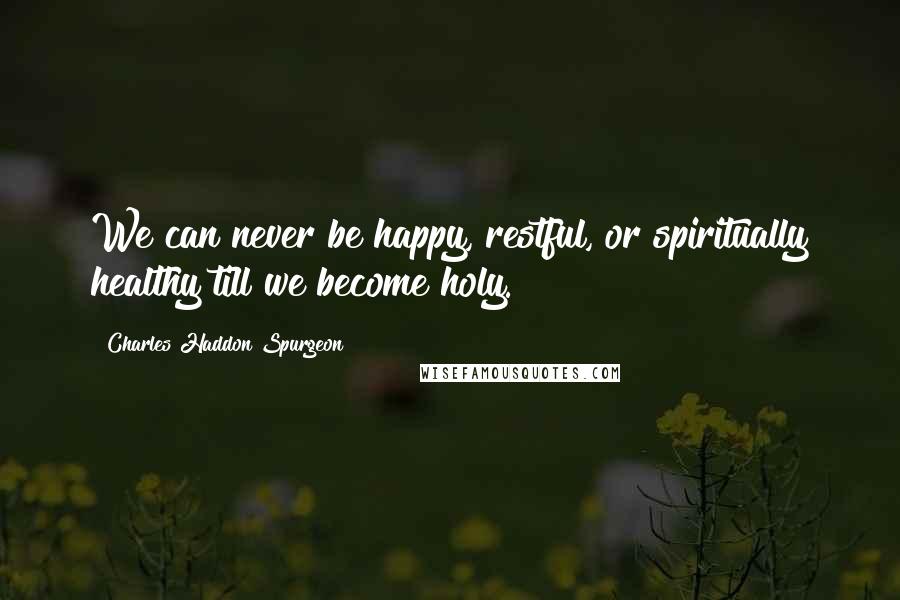 We can never be happy, restful, or spiritually healthy till we become holy.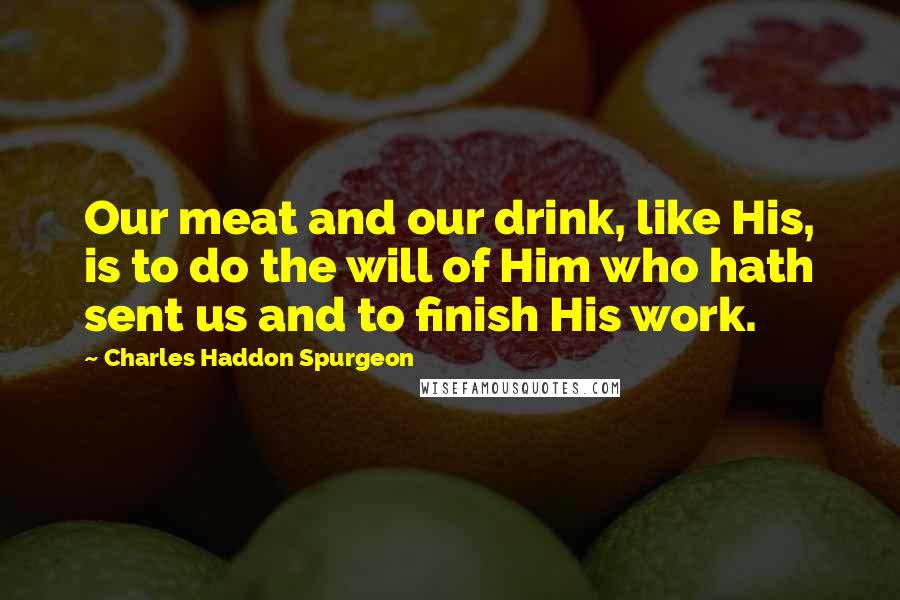 Our meat and our drink, like His, is to do the will of Him who hath sent us and to finish His work.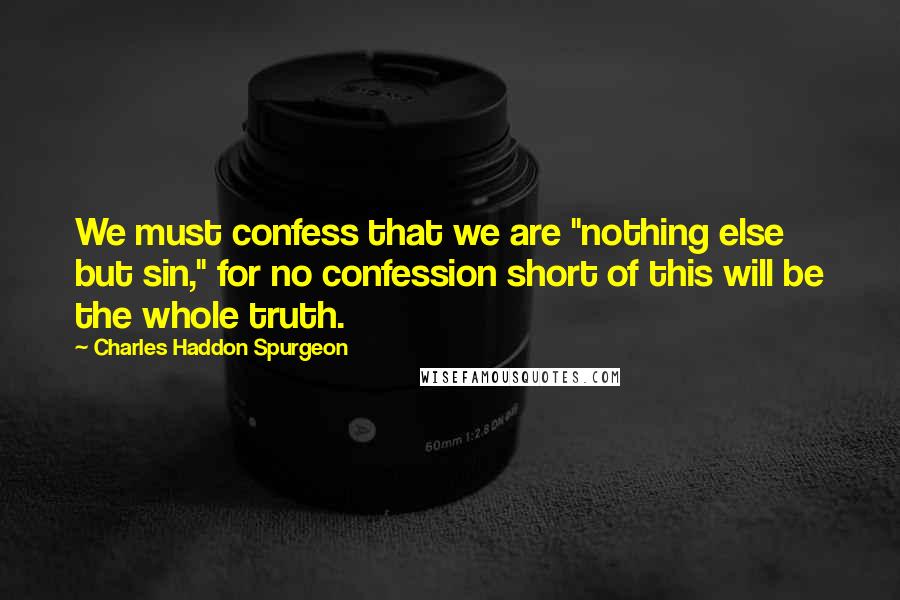 We must confess that we are "nothing else but sin," for no confession short of this will be the whole truth.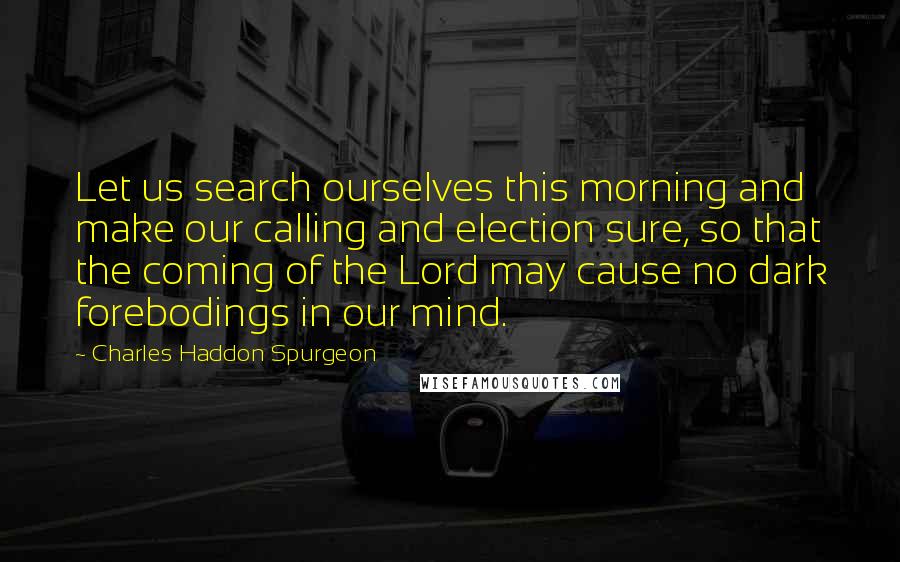 Let us search ourselves this morning and make our calling and election sure, so that the coming of the Lord may cause no dark forebodings in our mind.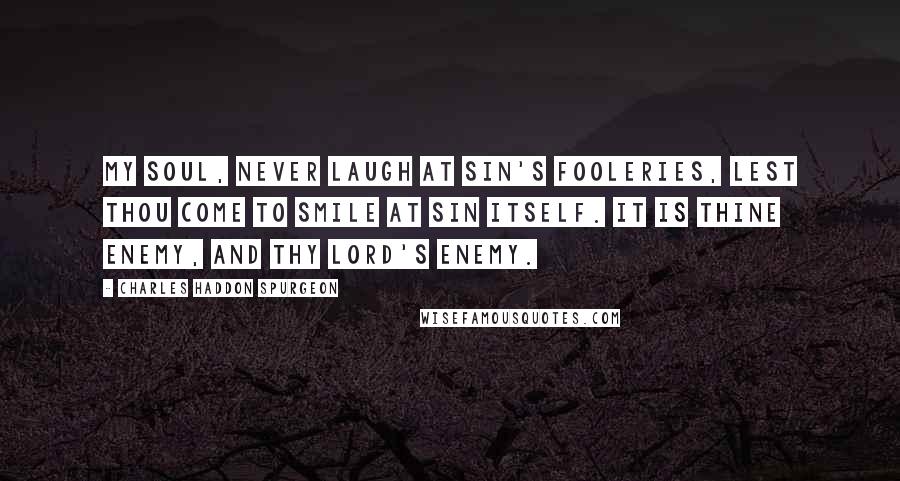 My soul, never laugh at sin's fooleries, lest thou come to smile at sin itself. It is thine enemy, and thy Lord's enemy.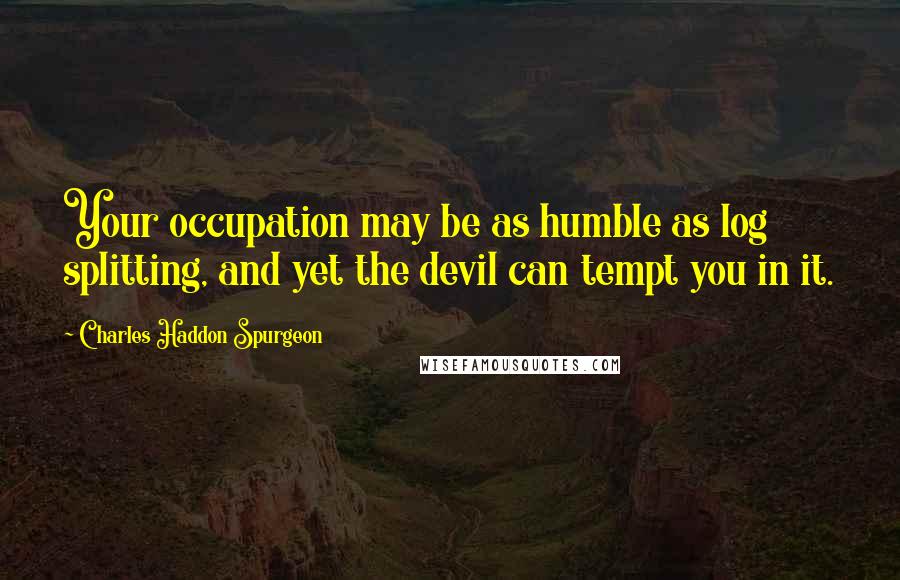 Your occupation may be as humble as log splitting, and yet the devil can tempt you in it.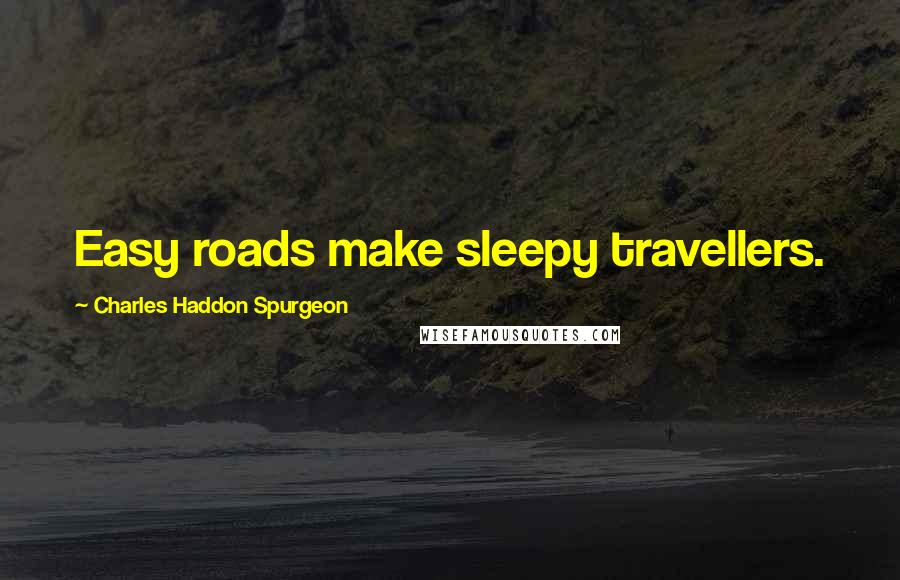 Easy roads make sleepy travellers.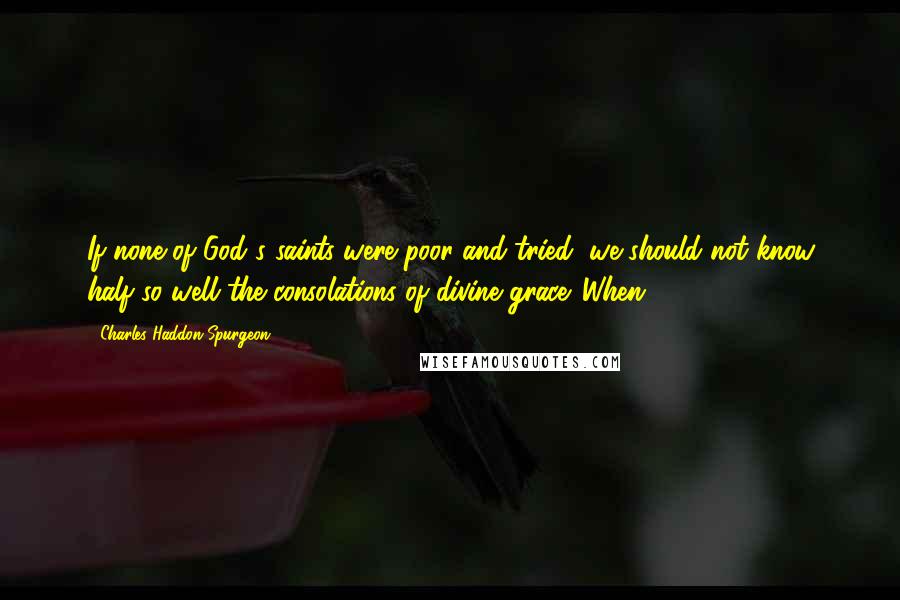 If none of God's saints were poor and tried, we should not know half so well the consolations of divine grace. When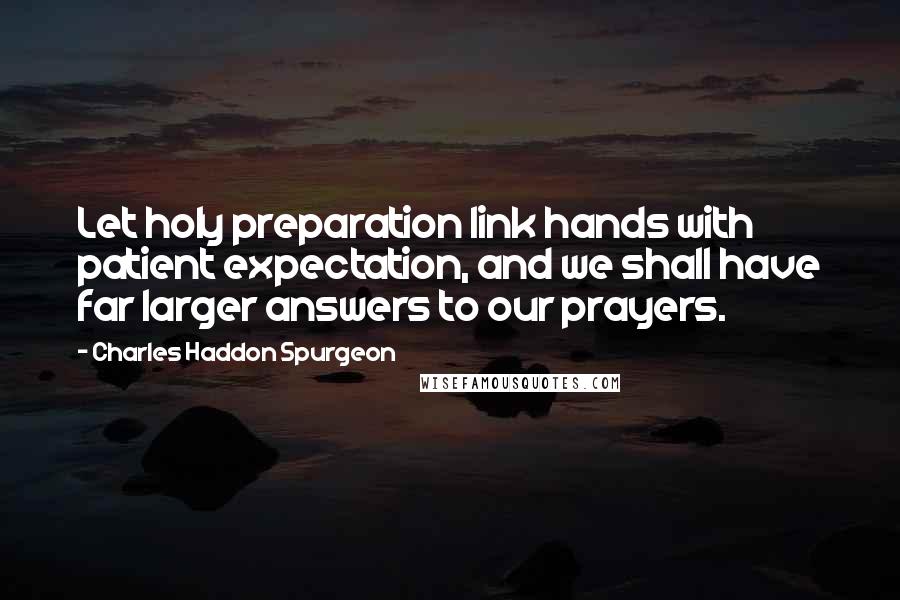 Let holy preparation link hands with patient expectation, and we shall have far larger answers to our prayers.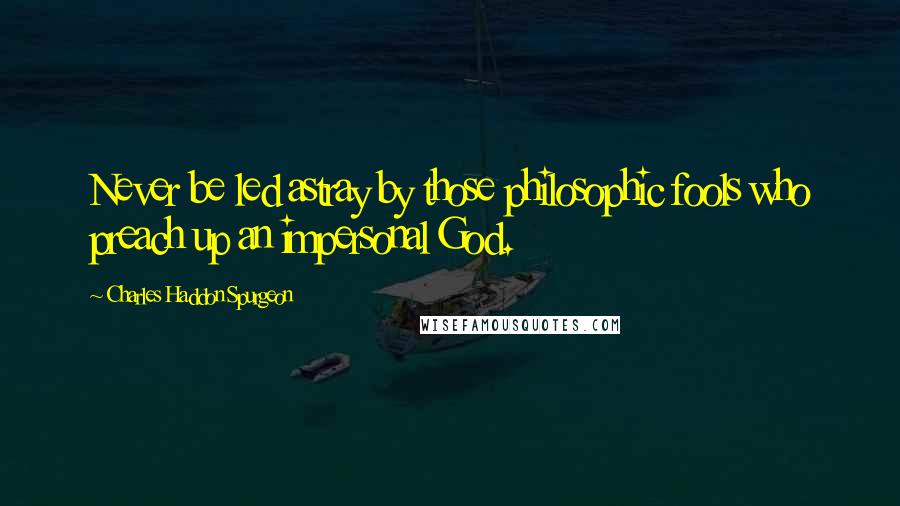 Never be led astray by those philosophic fools who preach up an impersonal God.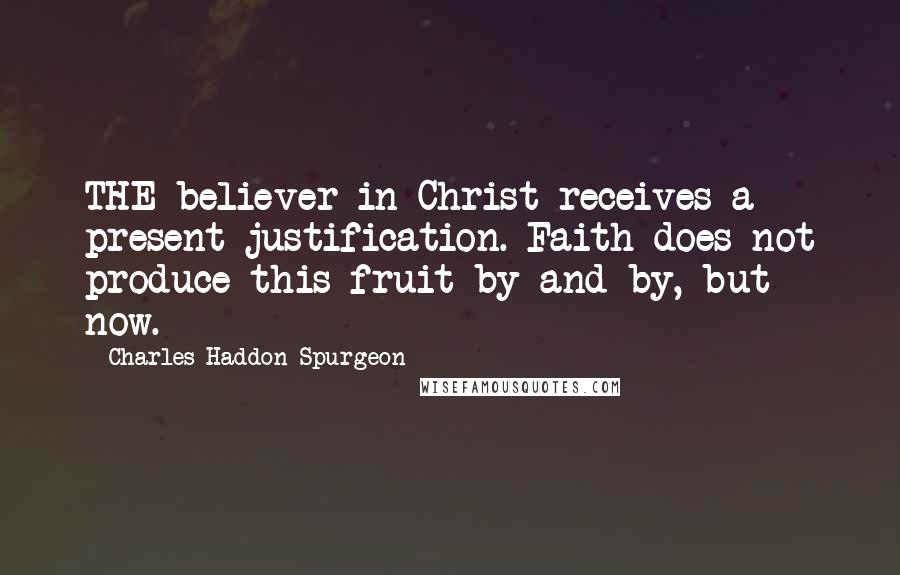 THE believer in Christ receives a present justification. Faith does not produce this fruit by-and-by, but now.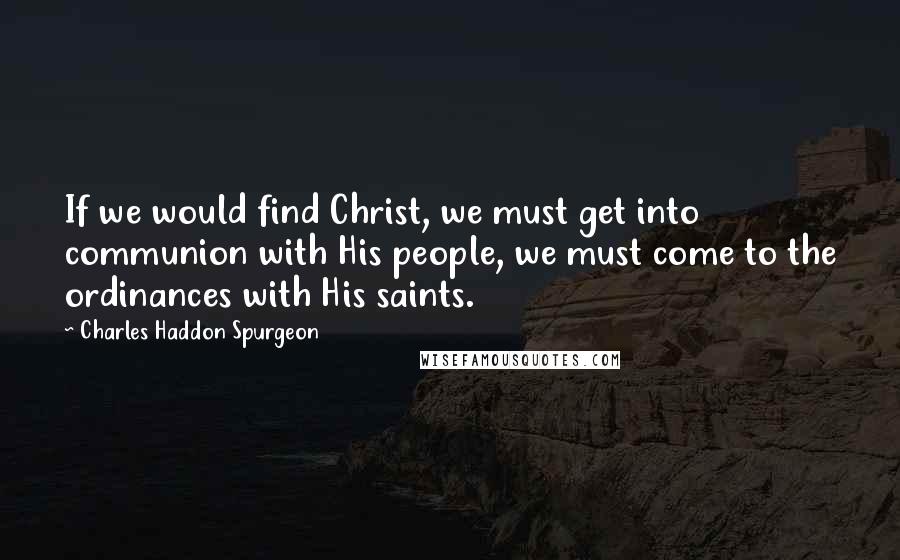 If we would find Christ, we must get into communion with His people, we must come to the ordinances with His saints.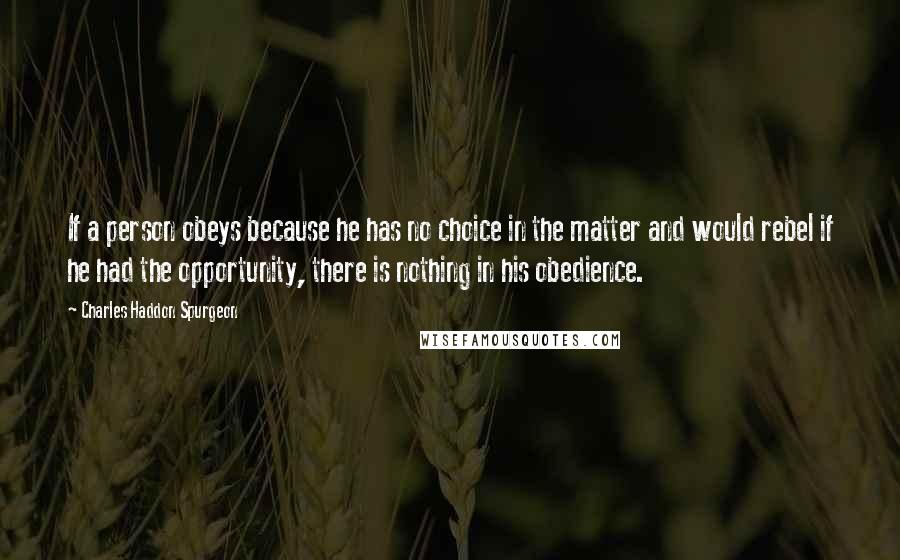 If a person obeys because he has no choice in the matter and would rebel if he had the opportunity, there is nothing in his obedience.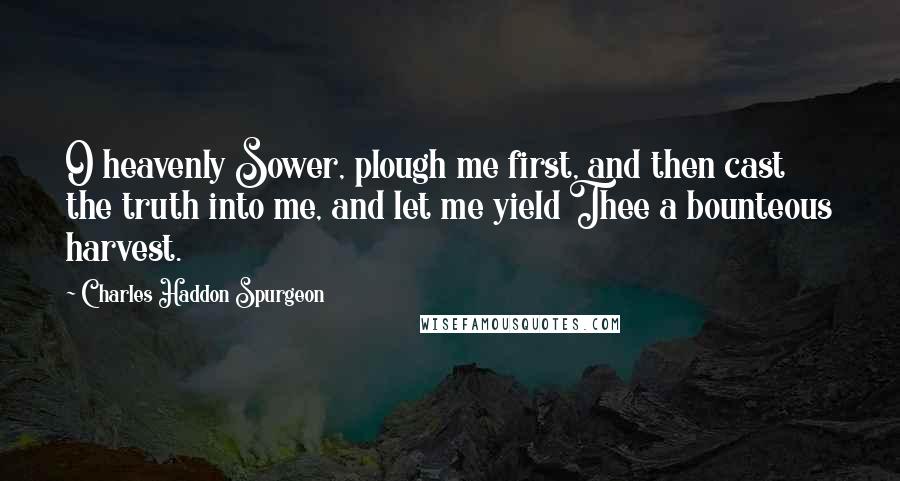 O heavenly Sower, plough me first, and then cast the truth into me, and let me yield Thee a bounteous harvest.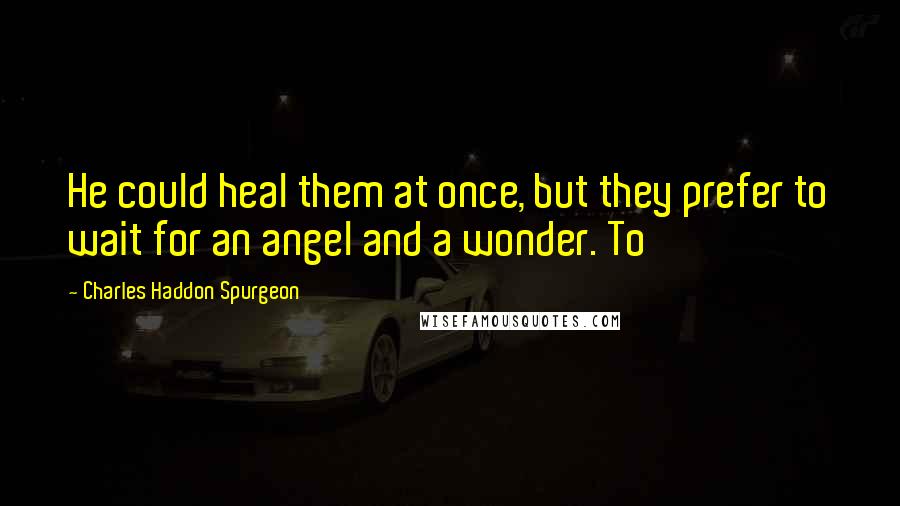 He could heal them at once, but they prefer to wait for an angel and a wonder. To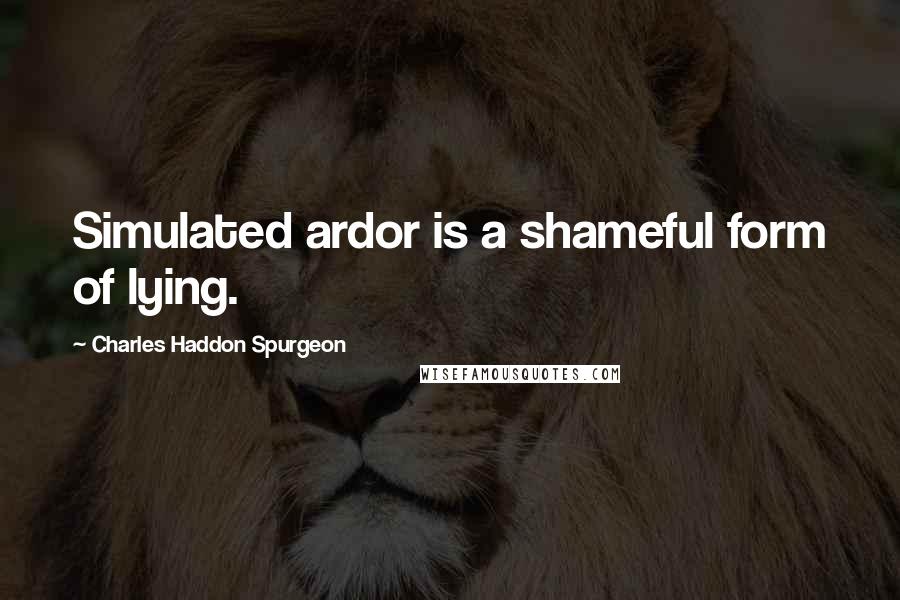 Simulated ardor is a shameful form of lying.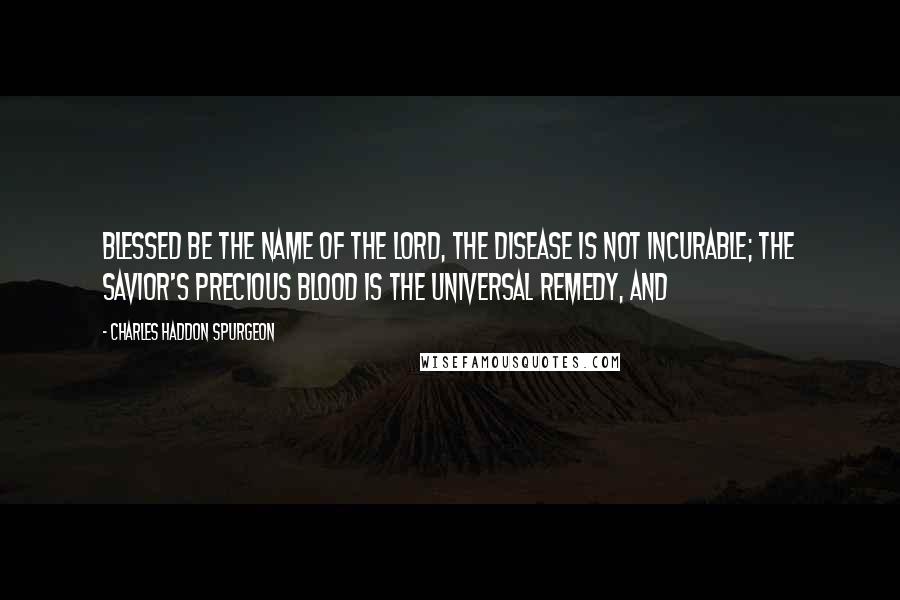 Blessed be the name of the Lord, the disease is not incurable; the Savior's precious blood is the universal remedy, and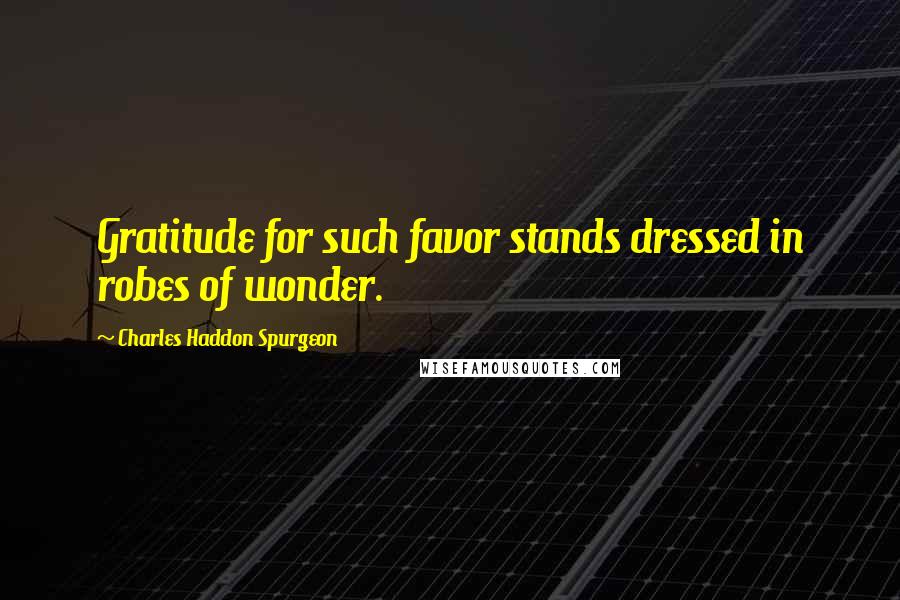 Gratitude for such favor stands dressed in robes of wonder.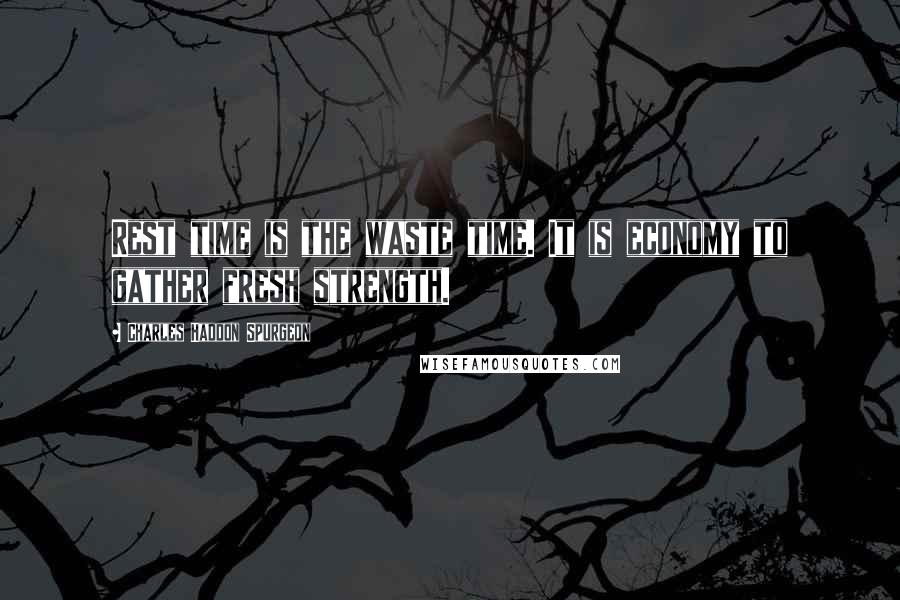 Rest time is the waste time. It is economy to gather fresh strength.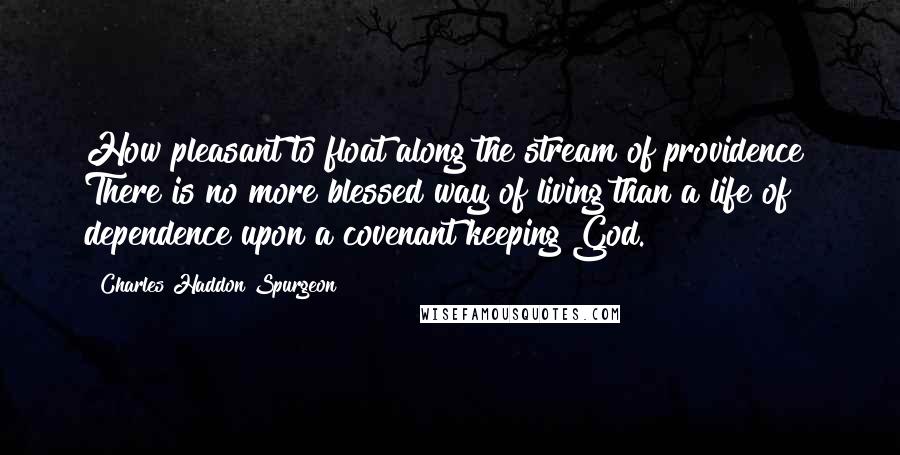 How pleasant to float along the stream of providence! There is no more blessed way of living than a life of dependence upon a covenant keeping God.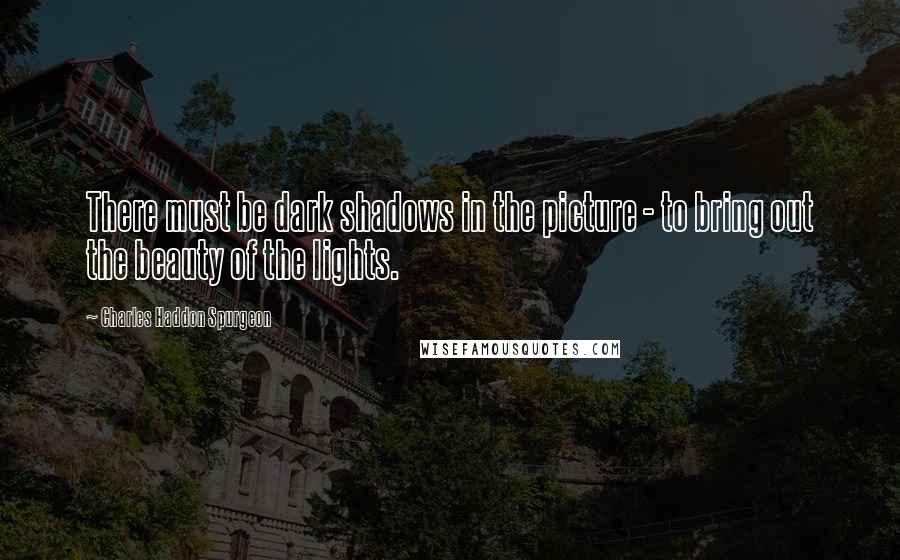 There must be dark shadows in the picture - to bring out the beauty of the lights.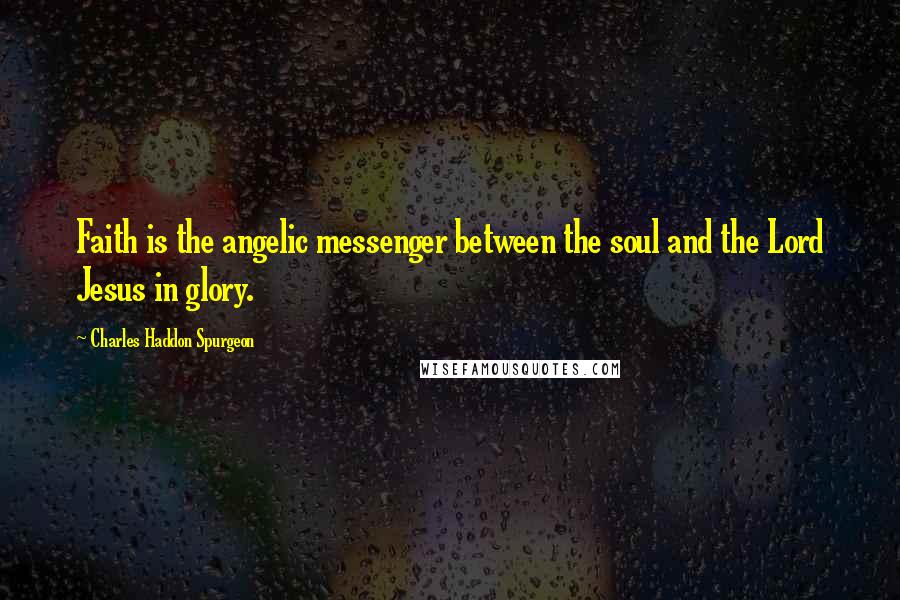 Faith is the angelic messenger between the soul and the Lord Jesus in glory.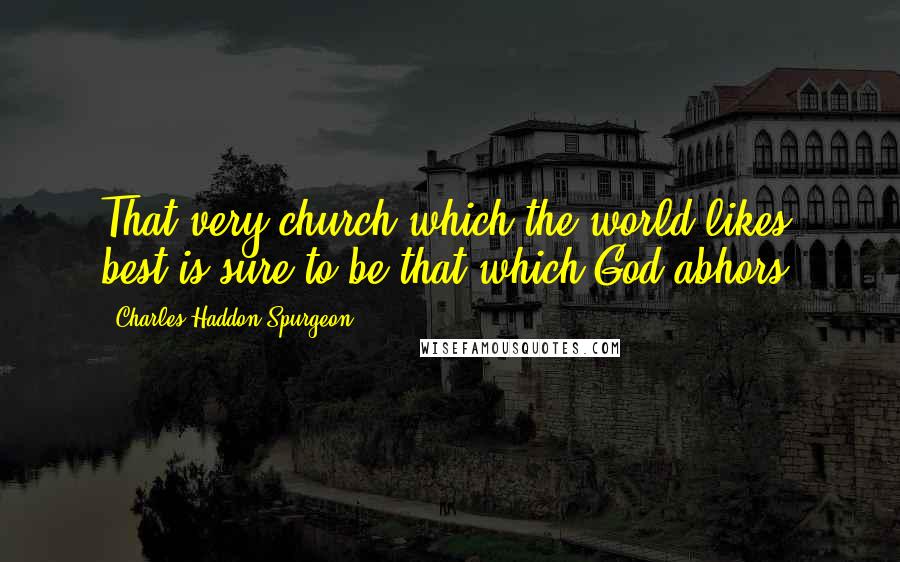 That very church which the world likes best is sure to be that which God abhors.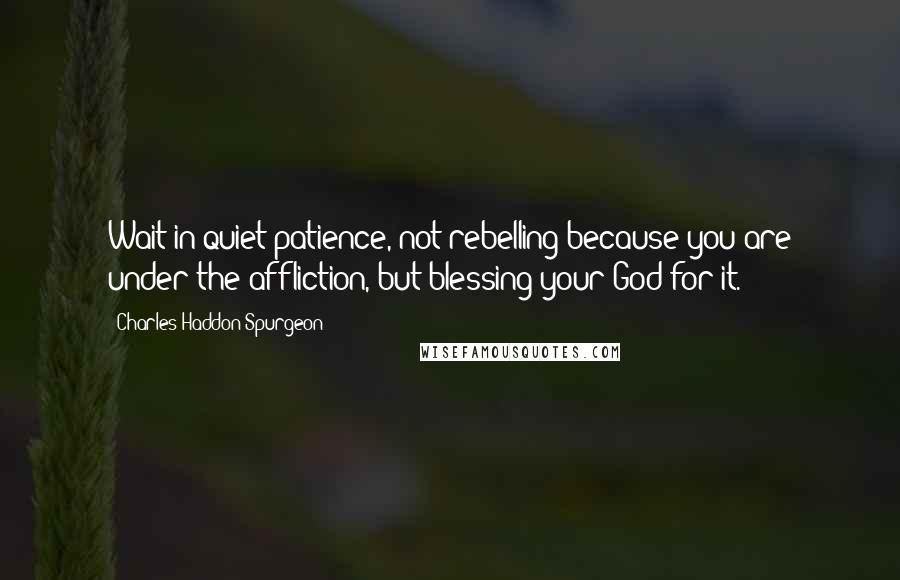 Wait in quiet patience, not rebelling because you are under the affliction, but blessing your God for it.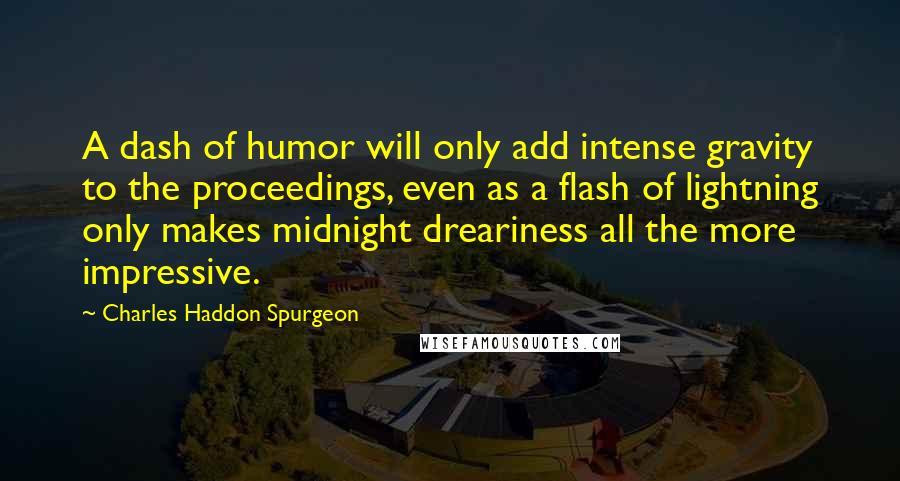 A dash of humor will only add intense gravity to the proceedings, even as a flash of lightning only makes midnight dreariness all the more impressive.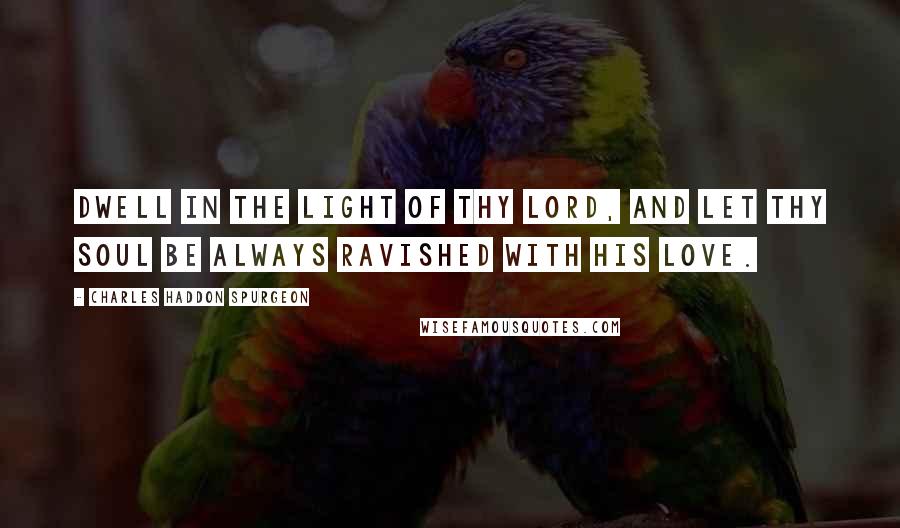 Dwell in the light of thy Lord, and let thy soul be always ravished with His love.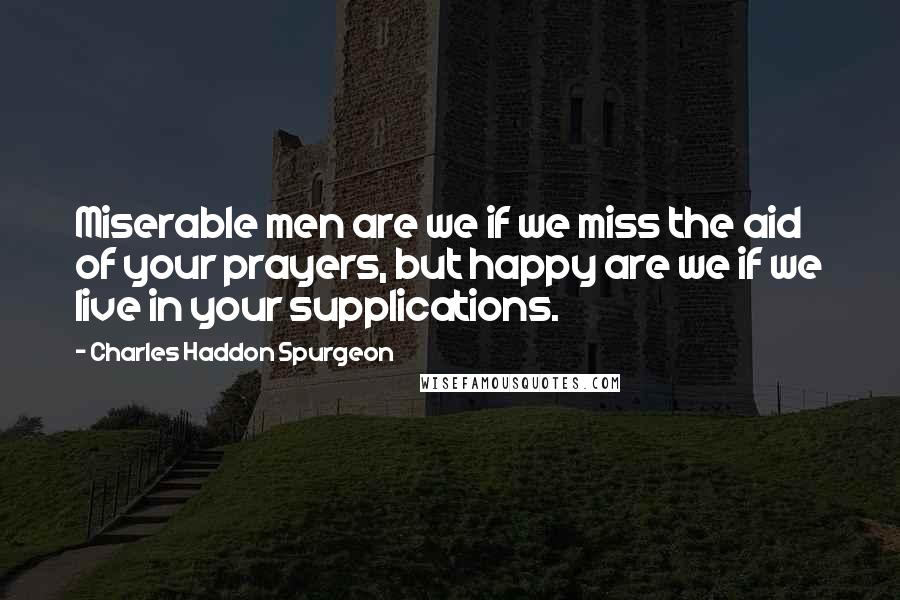 Miserable men are we if we miss the aid of your prayers, but happy are we if we live in your supplications.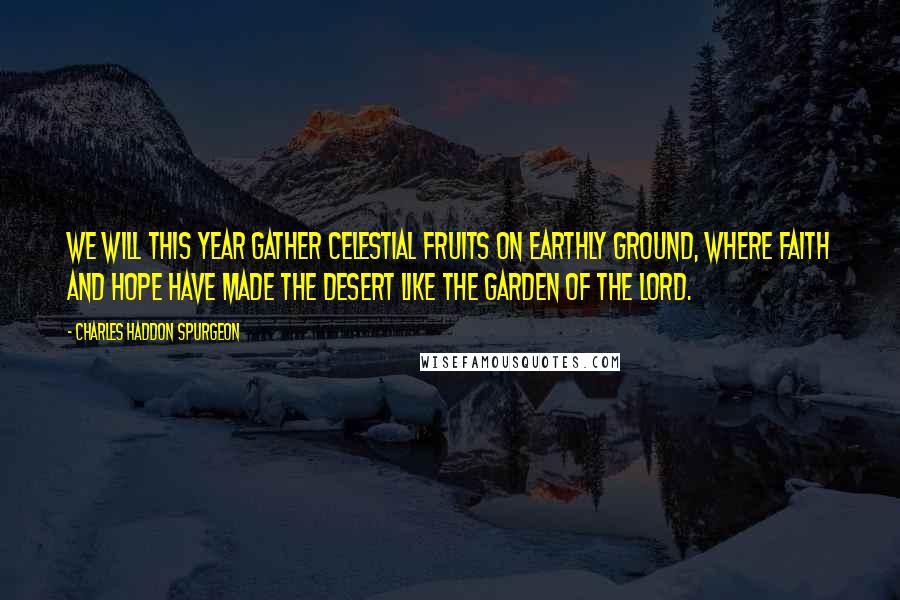 We will this year gather celestial fruits on earthly ground, where faith and hope have made the desert like the garden of the Lord.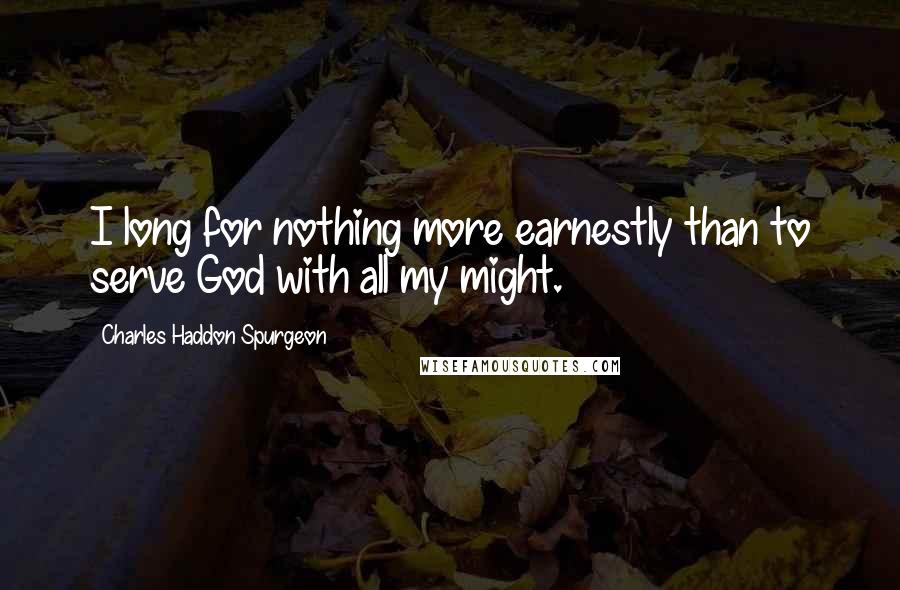 I long for nothing more earnestly than to serve God with all my might.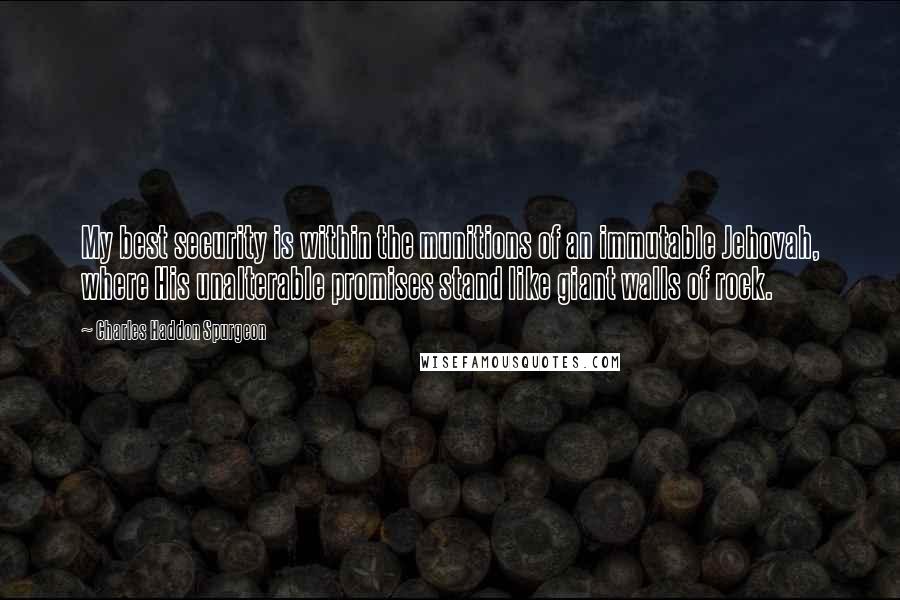 My best security is within the munitions of an immutable Jehovah, where His unalterable promises stand like giant walls of rock.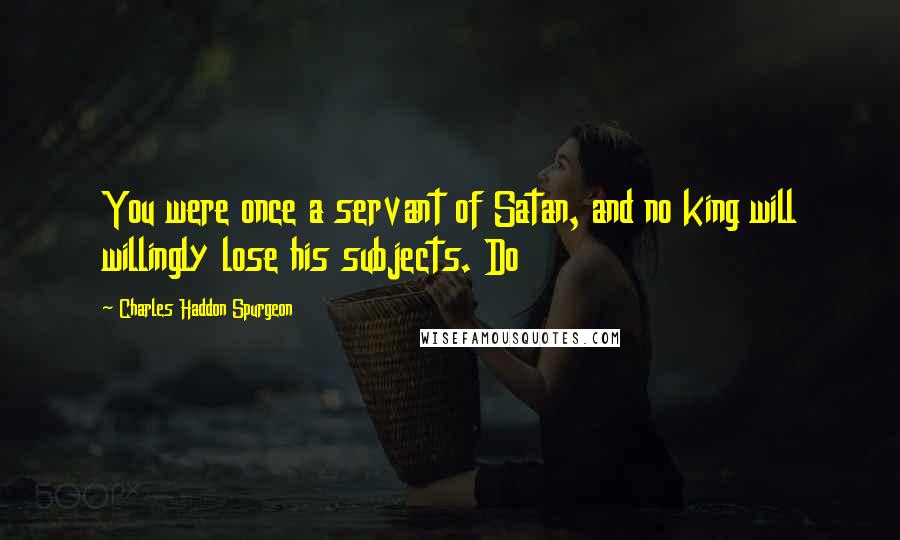 You were once a servant of Satan, and no king will willingly lose his subjects. Do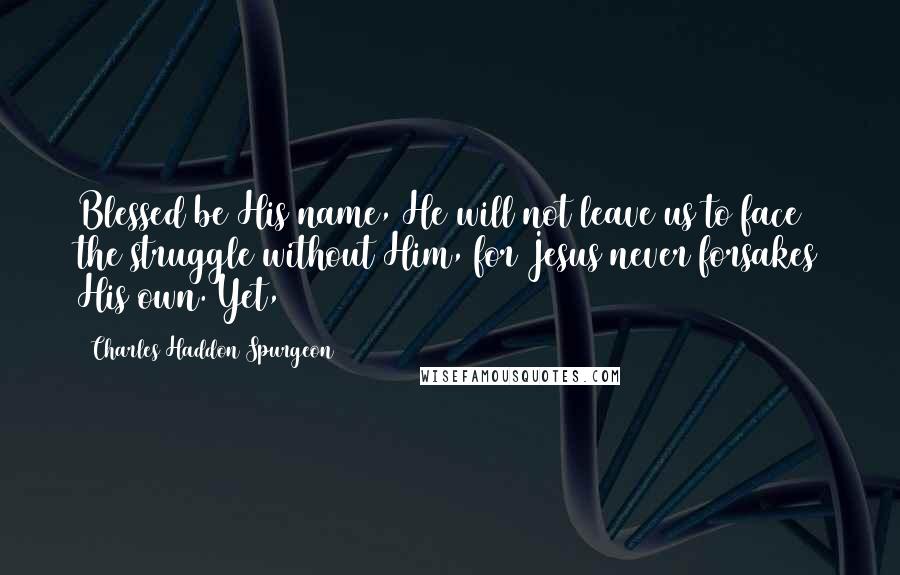 Blessed be His name, He will not leave us to face the struggle without Him, for Jesus never forsakes His own. Yet,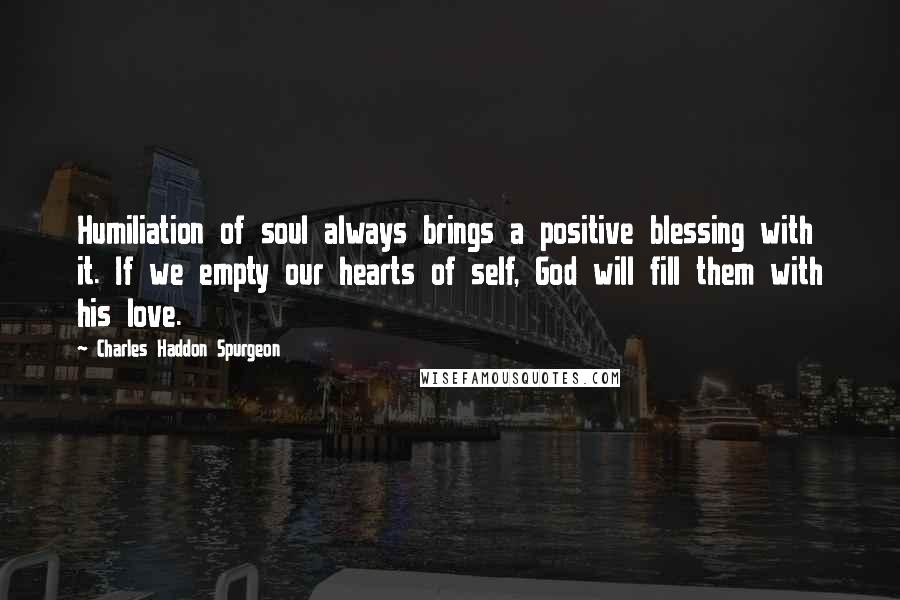 Humiliation of soul always brings a positive blessing with it. If we empty our hearts of self, God will fill them with his love.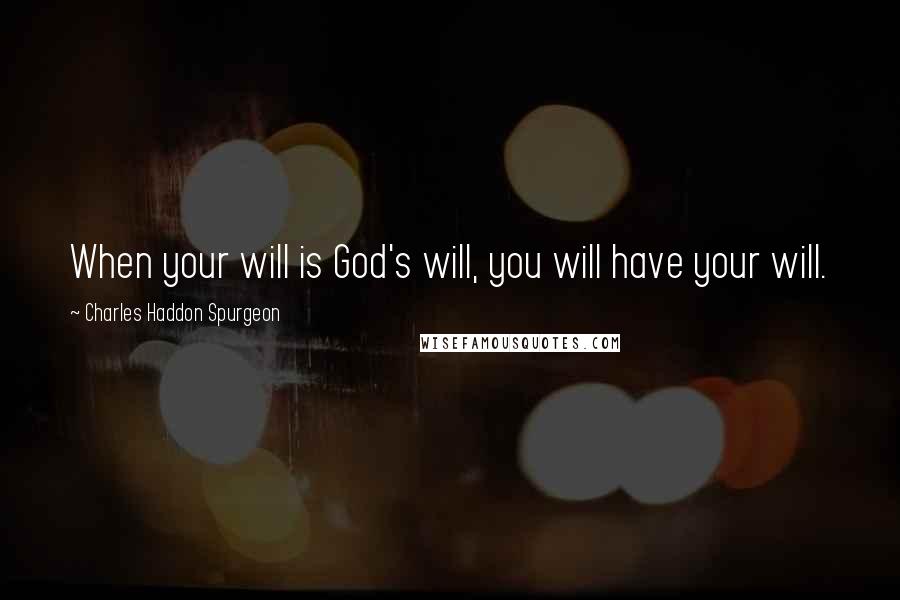 When your will is God's will, you will have your will.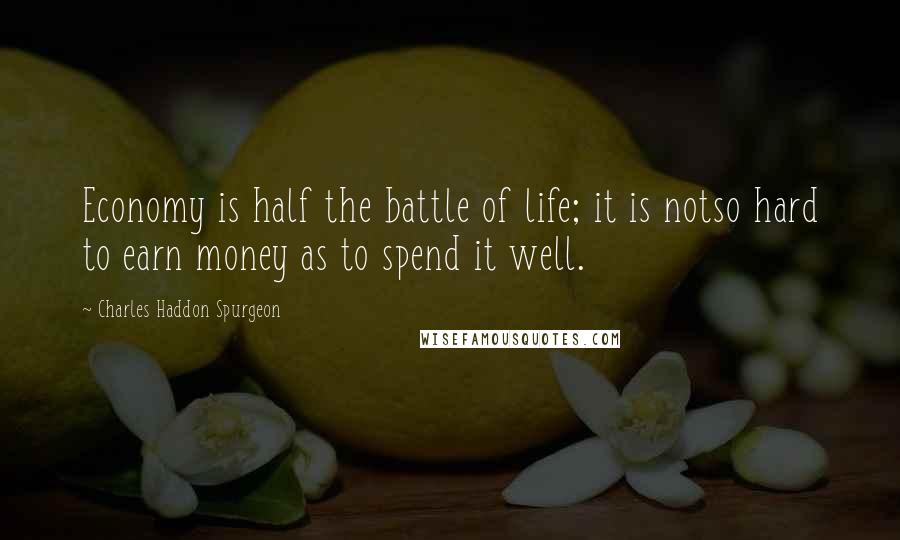 Economy is half the battle of life; it is notso hard to earn money as to spend it well.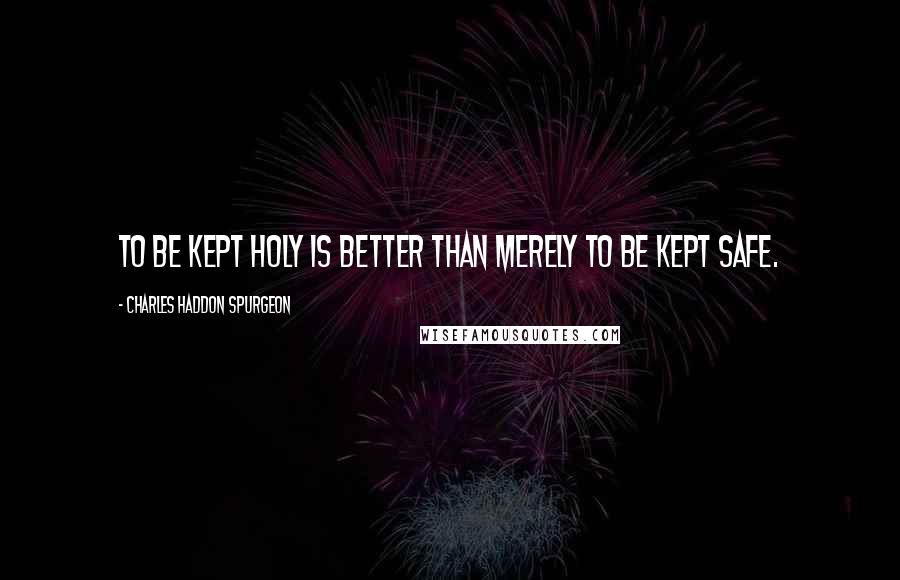 To be kept holy is better than merely to be kept safe.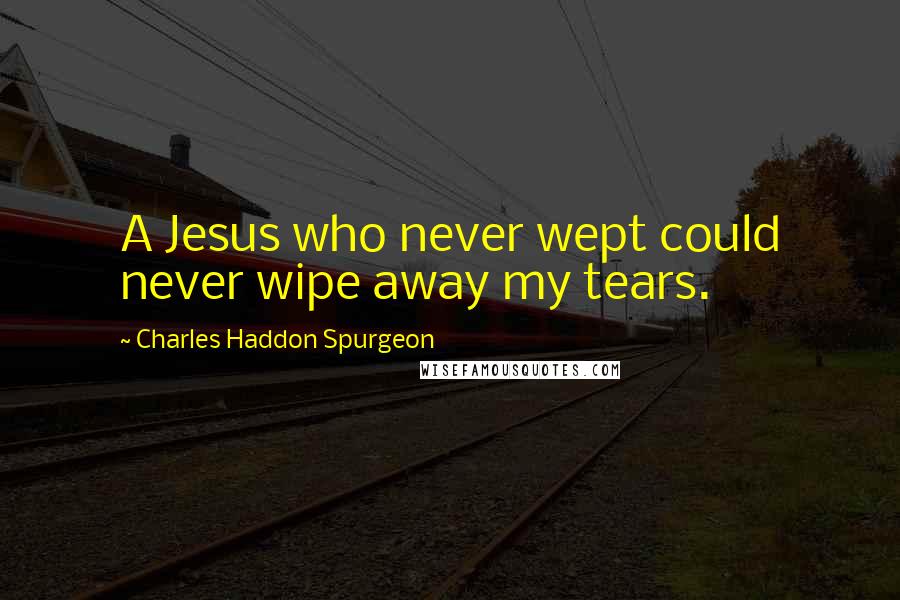 A Jesus who never wept could never wipe away my tears.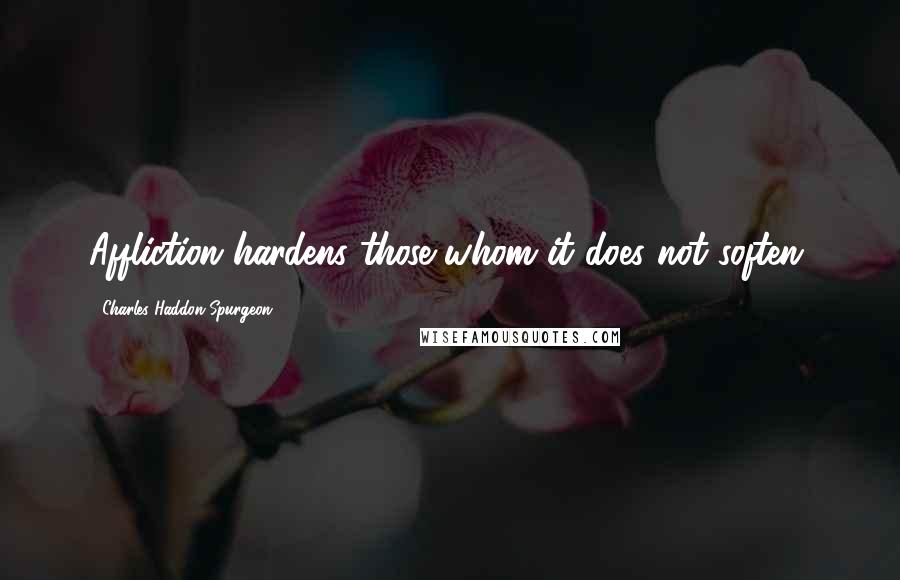 Affliction hardens those whom it does not soften.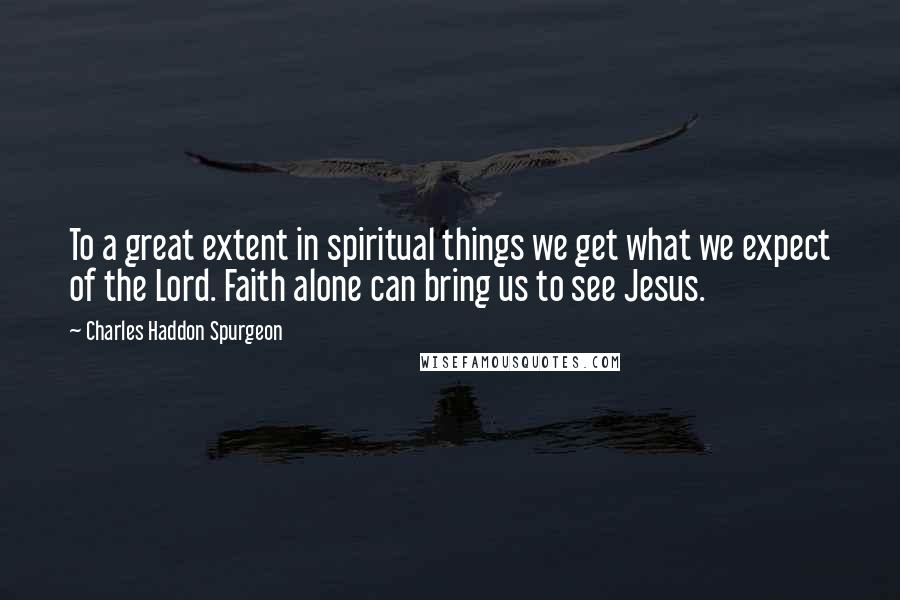 To a great extent in spiritual things we get what we expect of the Lord. Faith alone can bring us to see Jesus.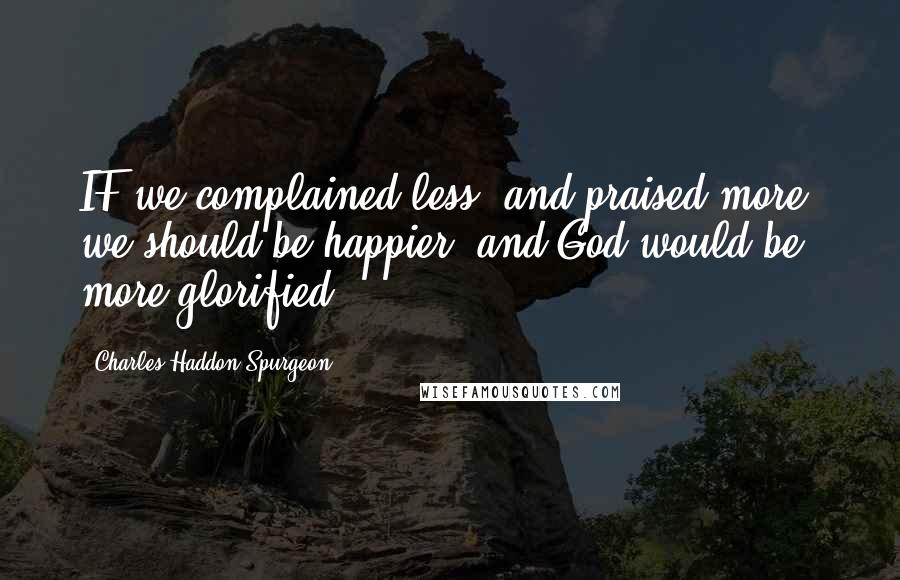 IF we complained less, and praised more, we should be happier, and God would be more glorified.
Unbelief is a master carpenter at cross-making.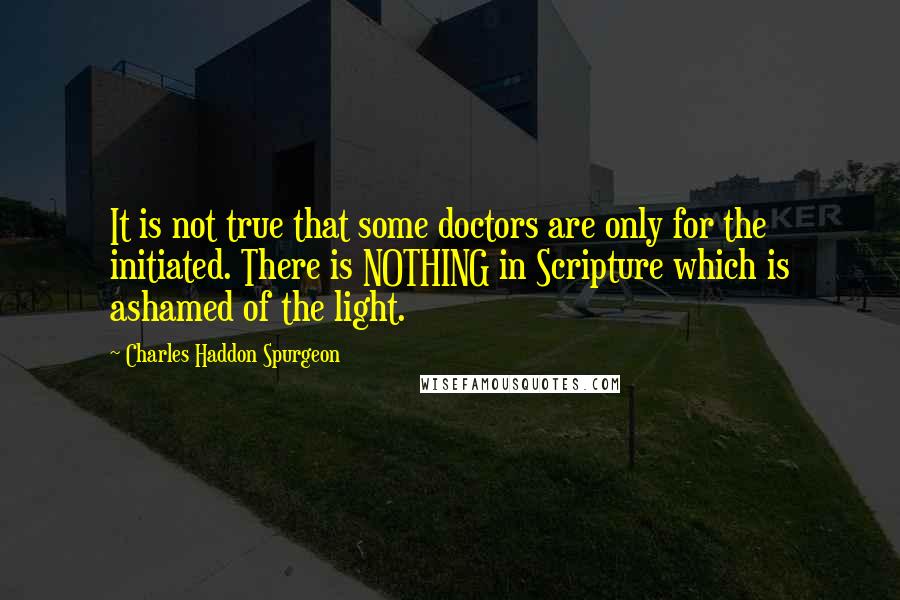 It is not true that some doctors are only for the initiated. There is NOTHING in Scripture which is ashamed of the light.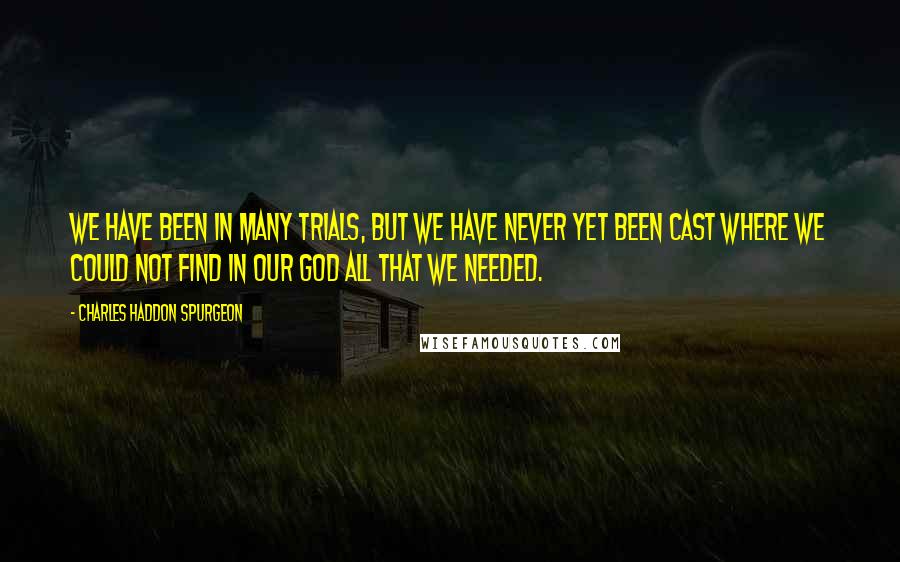 We have been in many trials, but we have never yet been cast where we could not find in our God all that we needed.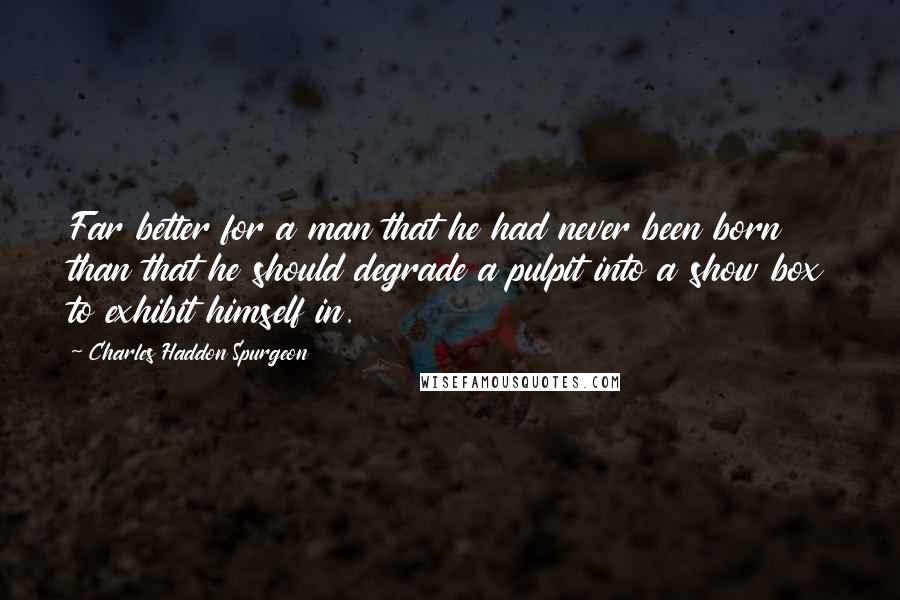 Far better for a man that he had never been born than that he should degrade a pulpit into a show box to exhibit himself in.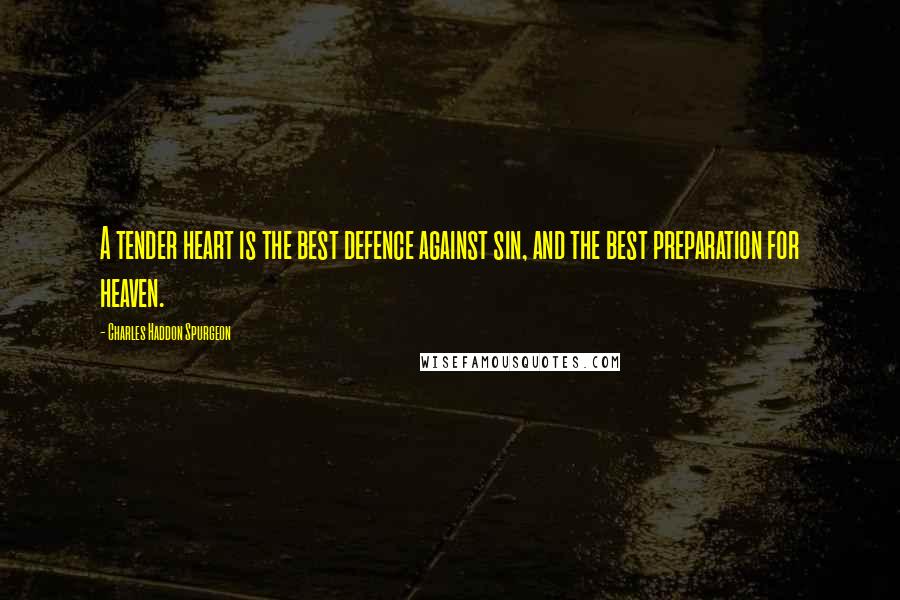 A tender heart is the best defence against sin, and the best preparation for heaven.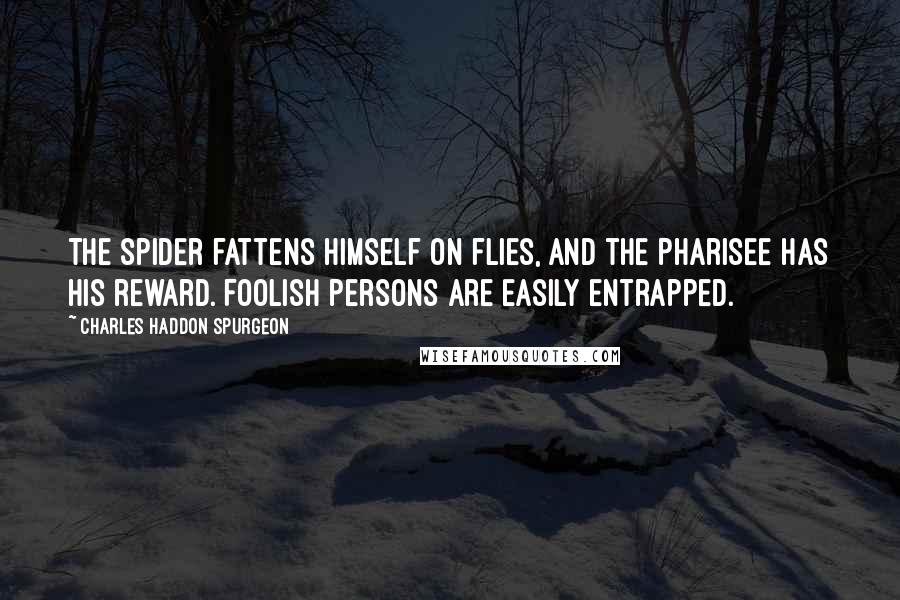 The spider fattens himself on flies, and the Pharisee has his reward. Foolish persons are easily entrapped.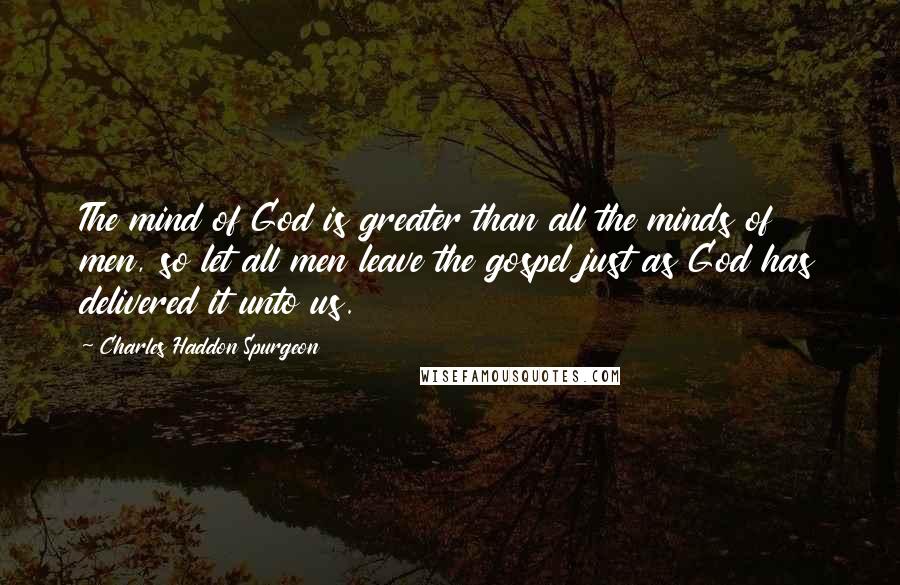 The mind of God is greater than all the minds of men, so let all men leave the gospel just as God has delivered it unto us.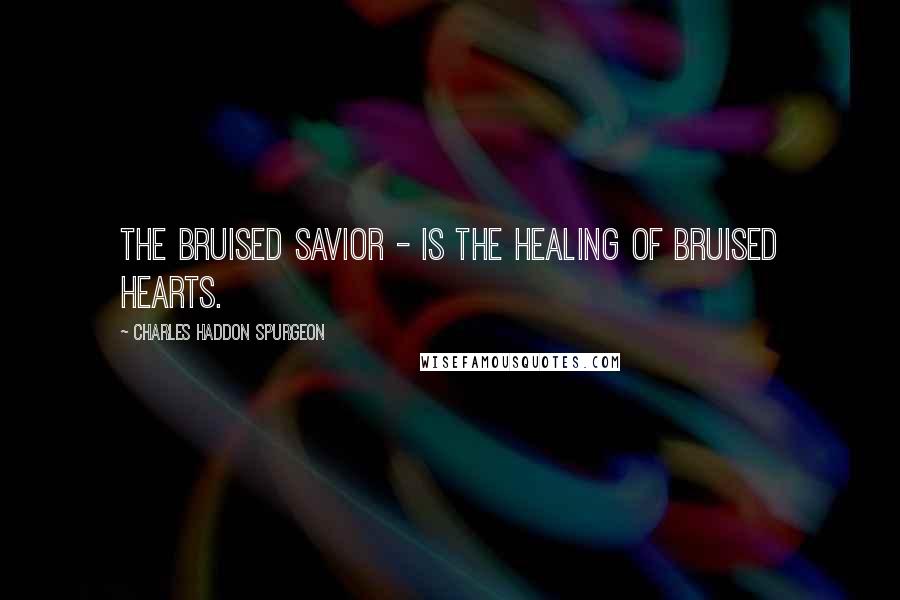 The bruised Savior - is the healing of bruised hearts.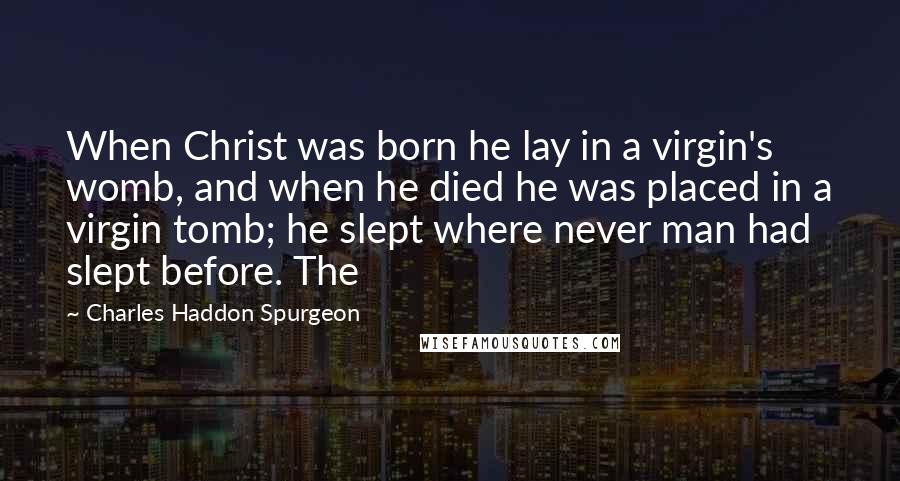 When Christ was born he lay in a virgin's womb, and when he died he was placed in a virgin tomb; he slept where never man had slept before. The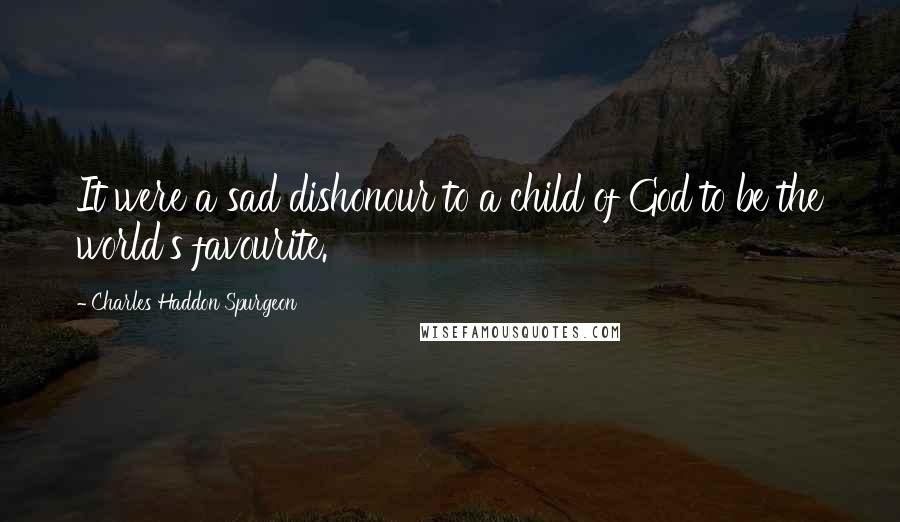 It were a sad dishonour to a child of God to be the world's favourite.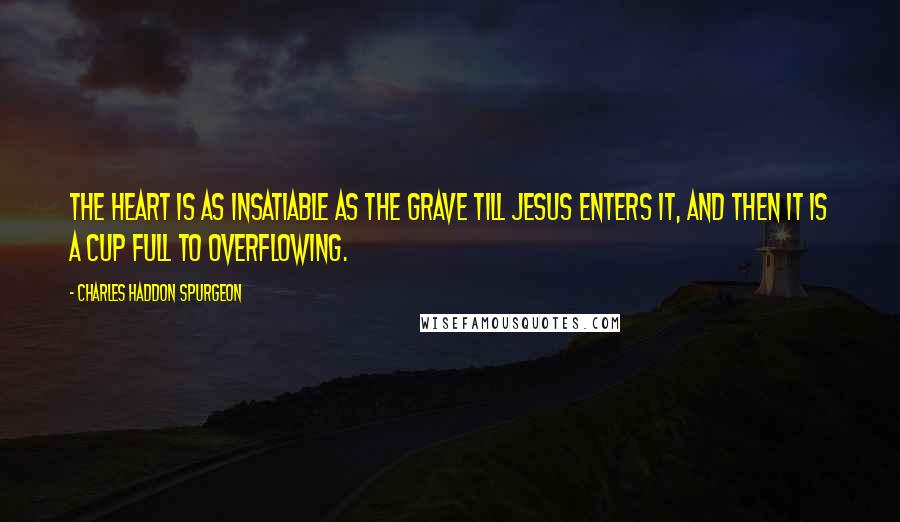 The heart is as insatiable as the grave till Jesus enters it, and then it is a cup full to overflowing.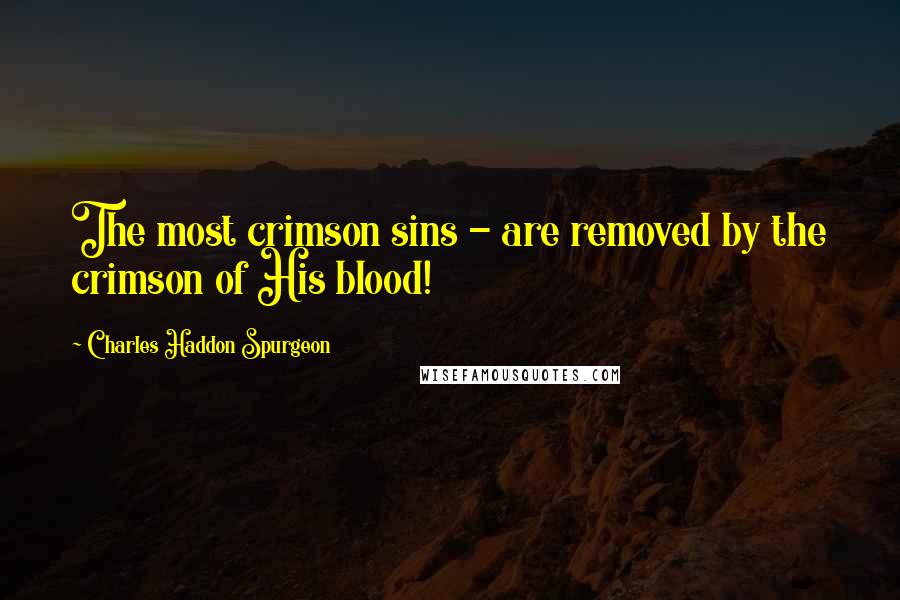 The most crimson sins - are removed by the crimson of His blood!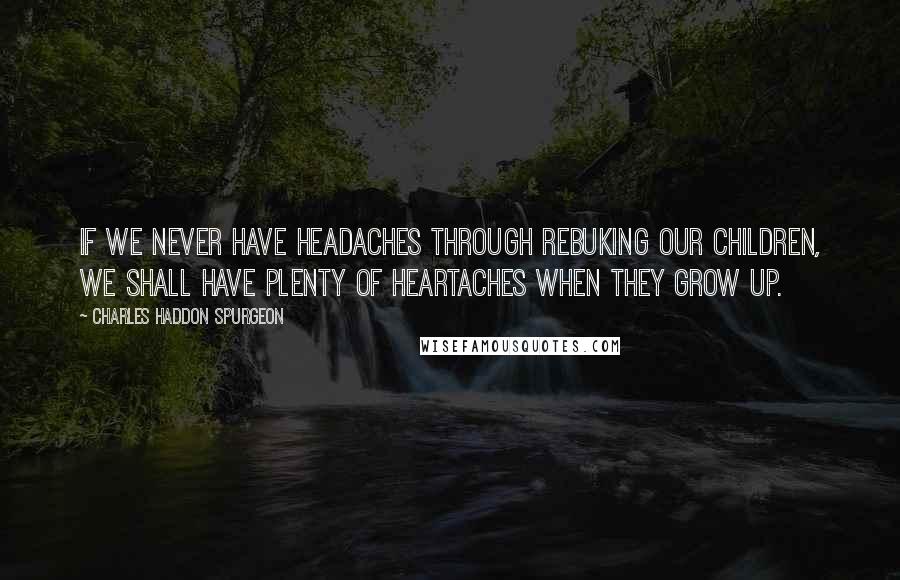 If we never have headaches through rebuking our children, we shall have plenty of heartaches when they grow up.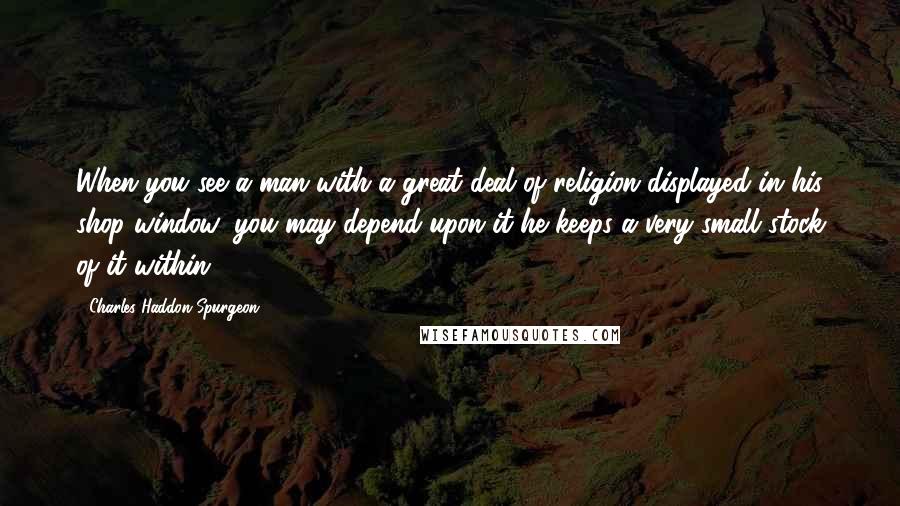 When you see a man with a great deal of religion displayed in his shop window, you may depend upon it he keeps a very small stock of it within.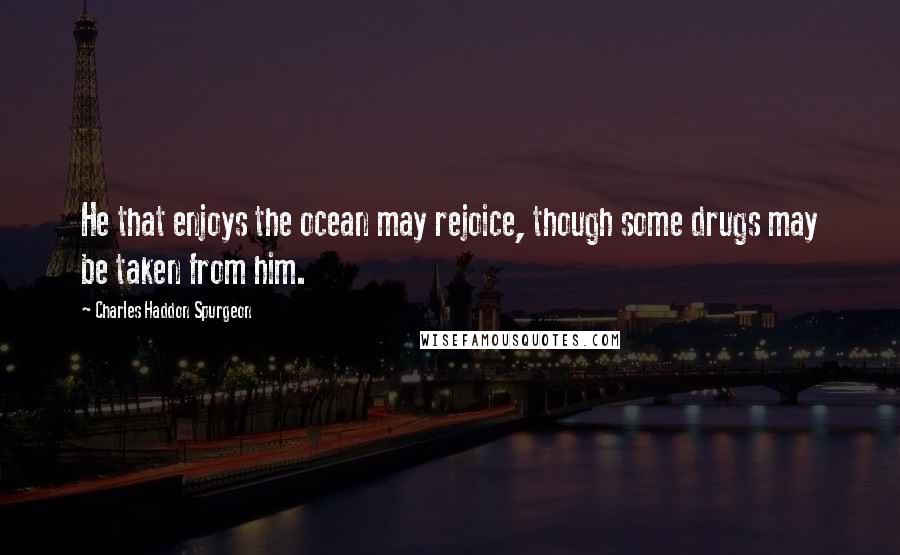 He that enjoys the ocean may rejoice, though some drugs may be taken from him.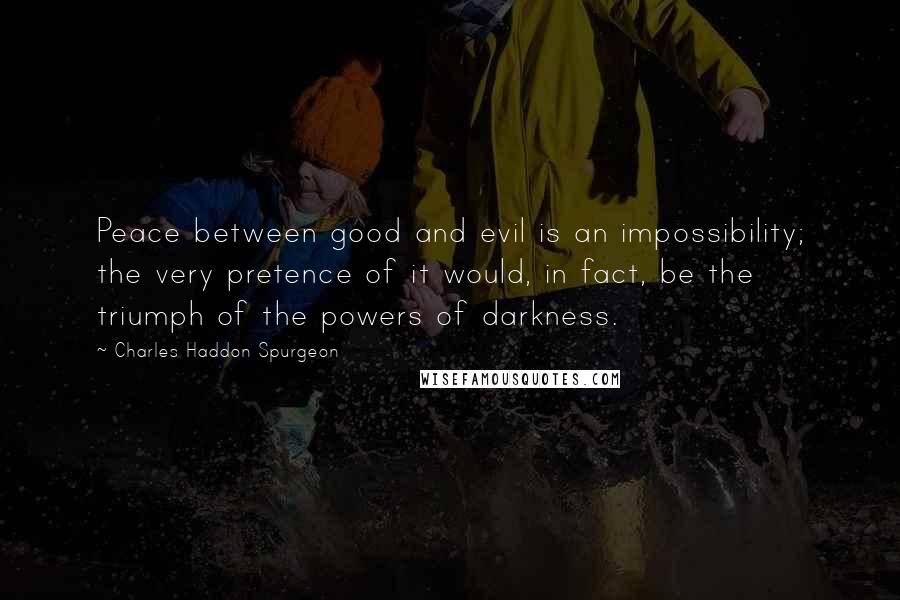 Peace between good and evil is an impossibility; the very pretence of it would, in fact, be the triumph of the powers of darkness.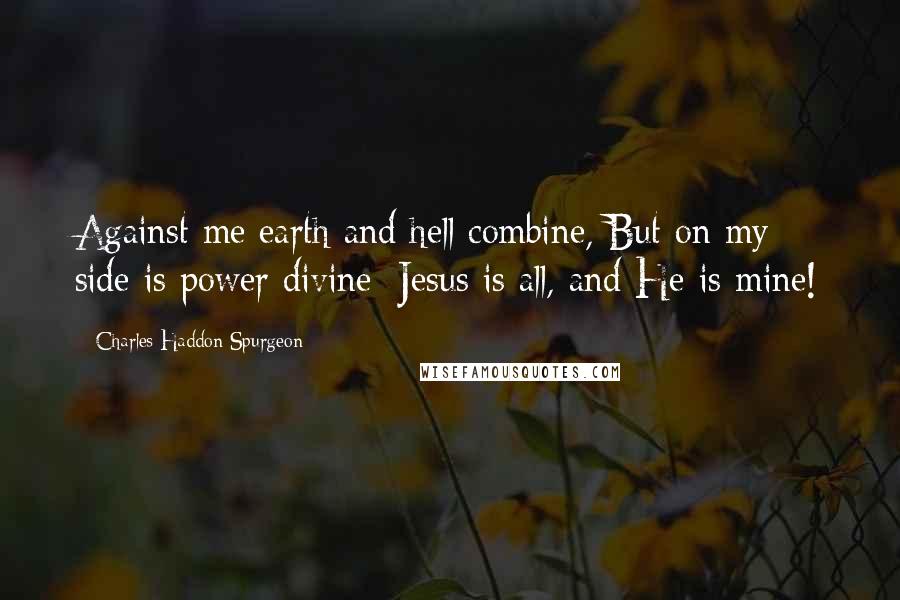 Against me earth and hell combine, But on my side is power divine; Jesus is all, and He is mine!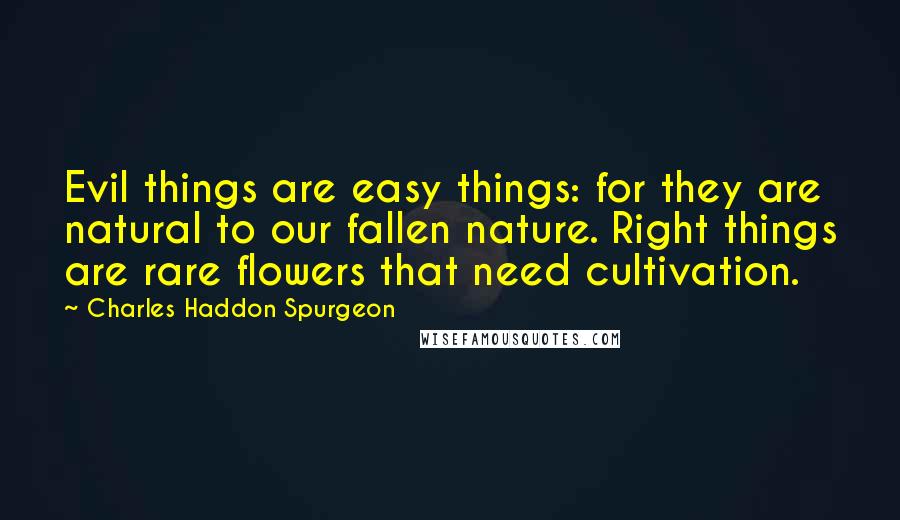 Evil things are easy things: for they are natural to our fallen nature. Right things are rare flowers that need cultivation.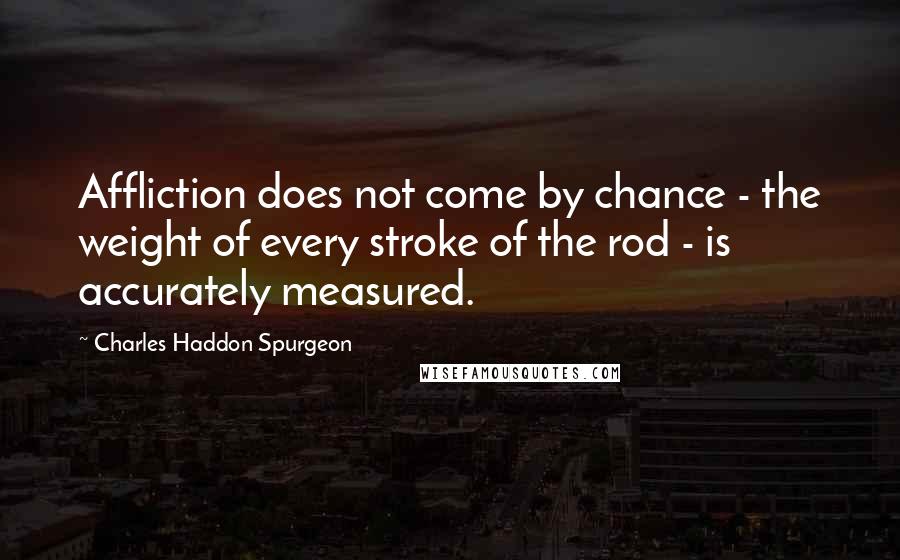 Affliction does not come by chance - the weight of every stroke of the rod - is accurately measured.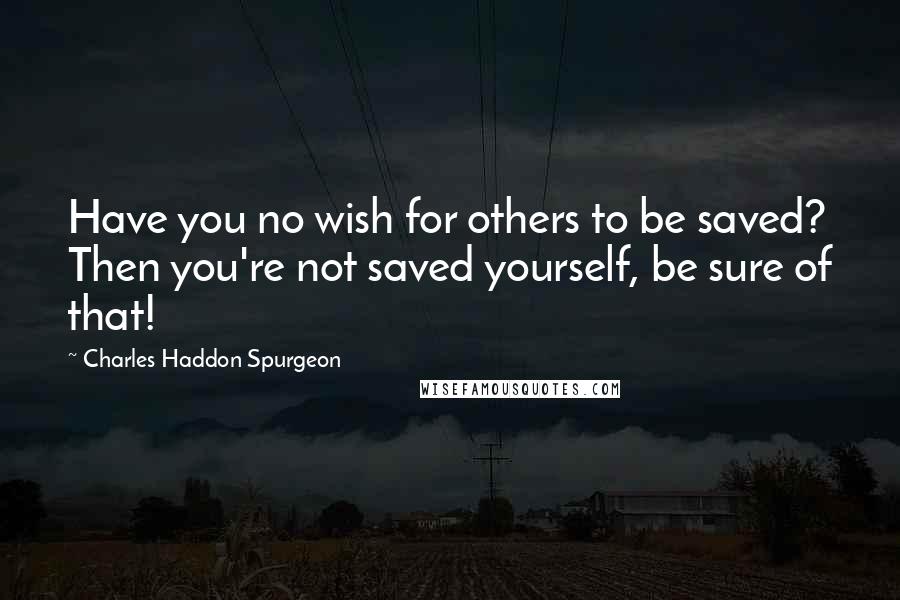 Have you no wish for others to be saved? Then you're not saved yourself, be sure of that!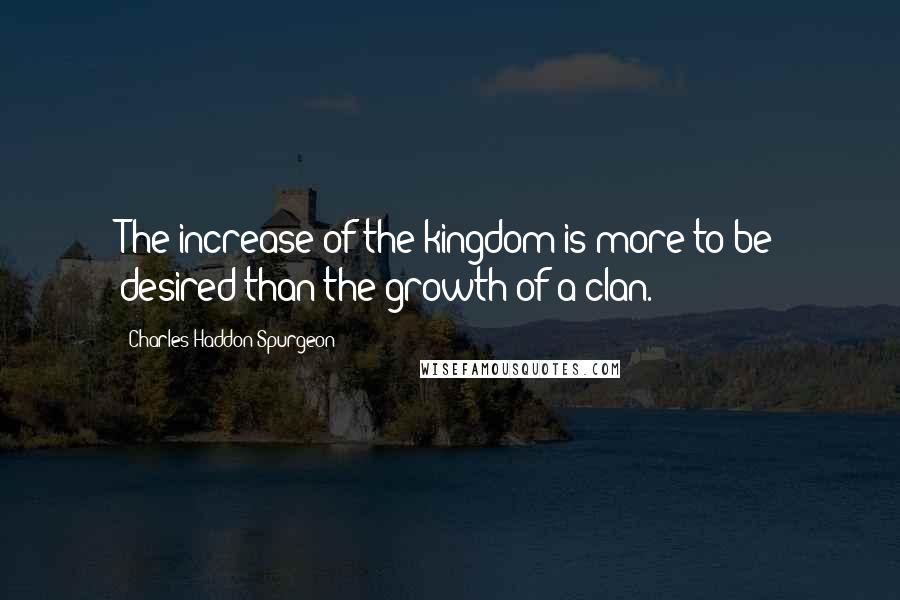 The increase of the kingdom is more to be desired than the growth of a clan.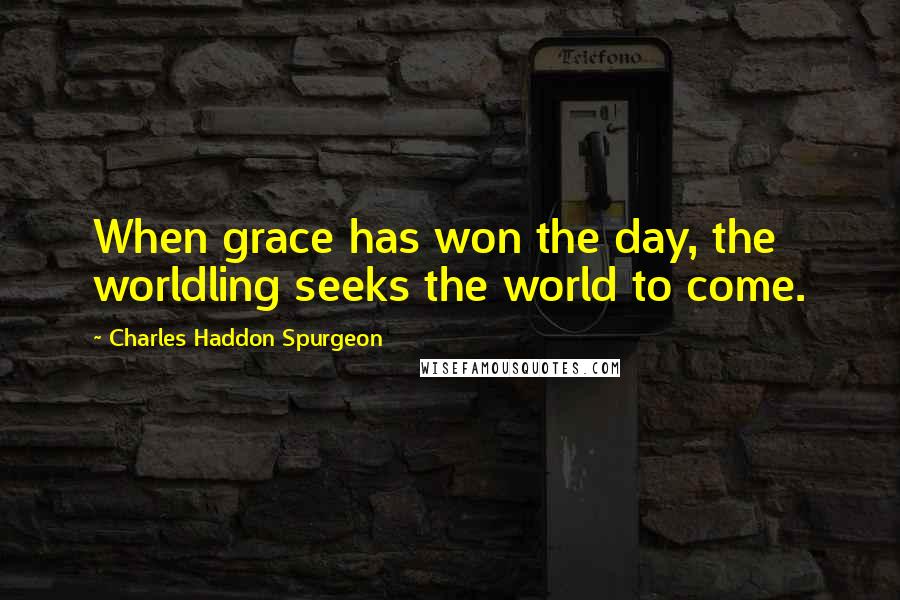 When grace has won the day, the worldling seeks the world to come.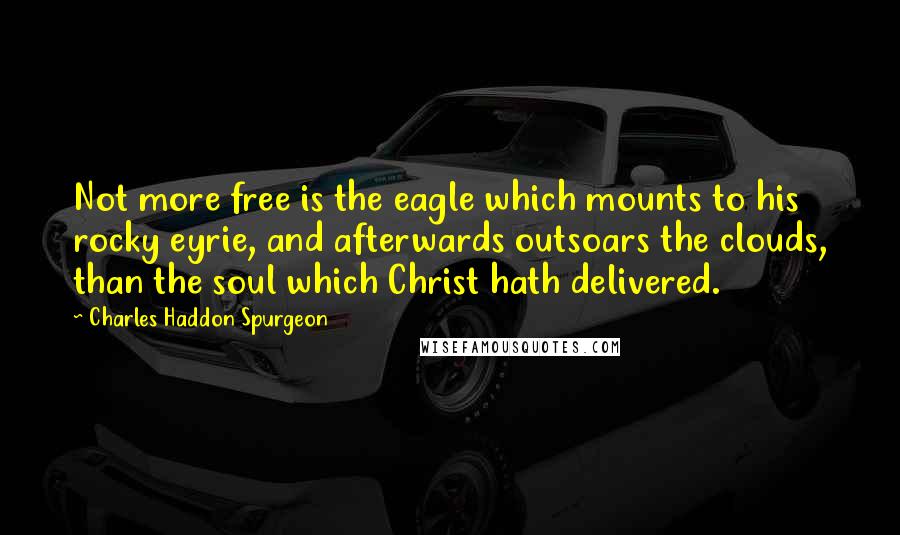 Not more free is the eagle which mounts to his rocky eyrie, and afterwards outsoars the clouds, than the soul which Christ hath delivered.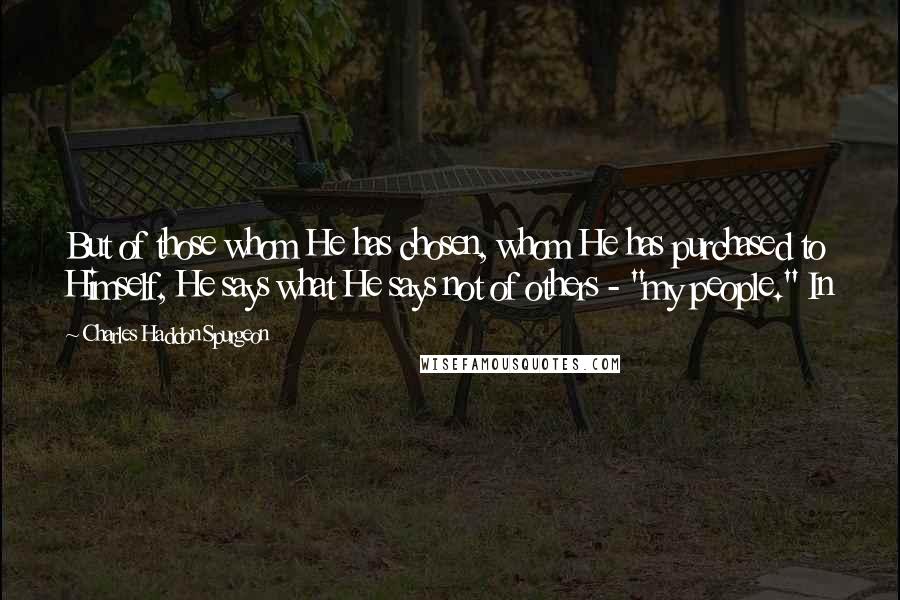 But of those whom He has chosen, whom He has purchased to Himself, He says what He says not of others - "my people." In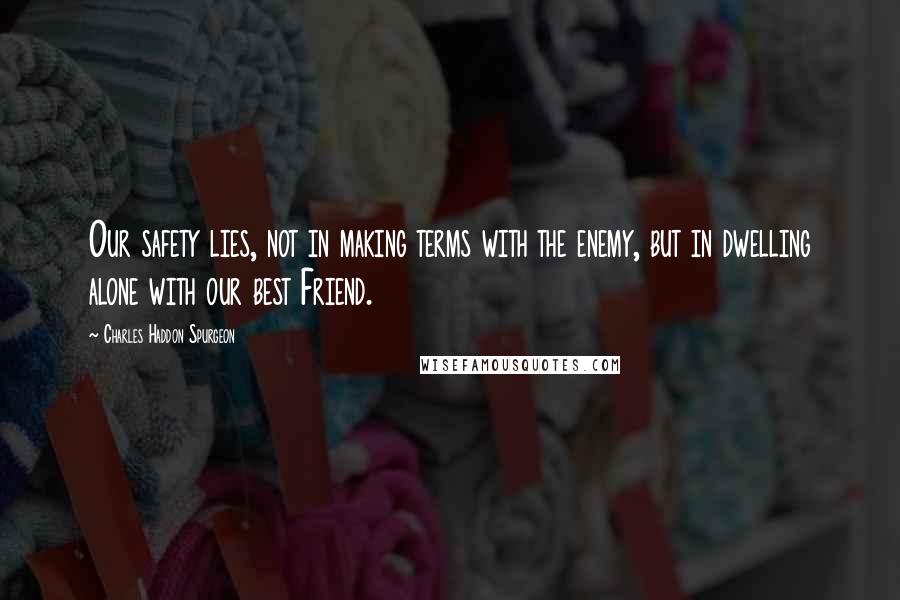 Our safety lies, not in making terms with the enemy, but in dwelling alone with our best Friend.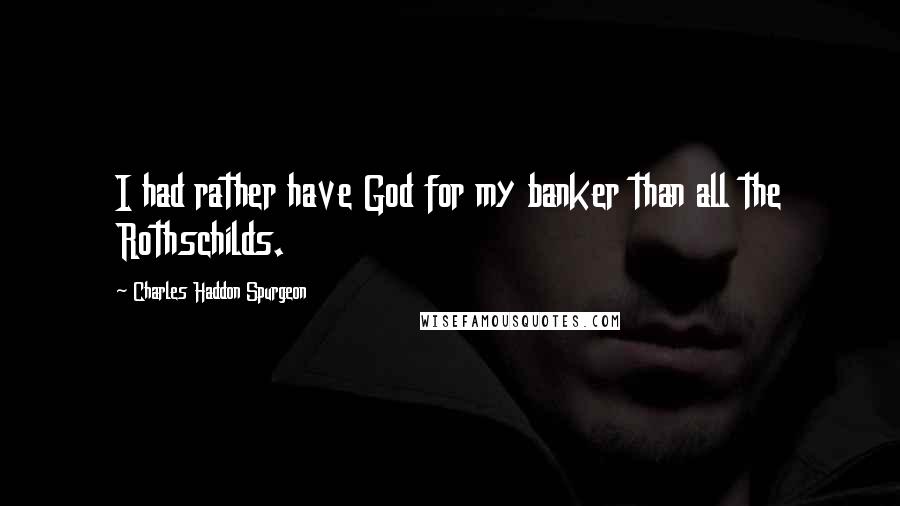 I had rather have God for my banker than all the Rothschilds.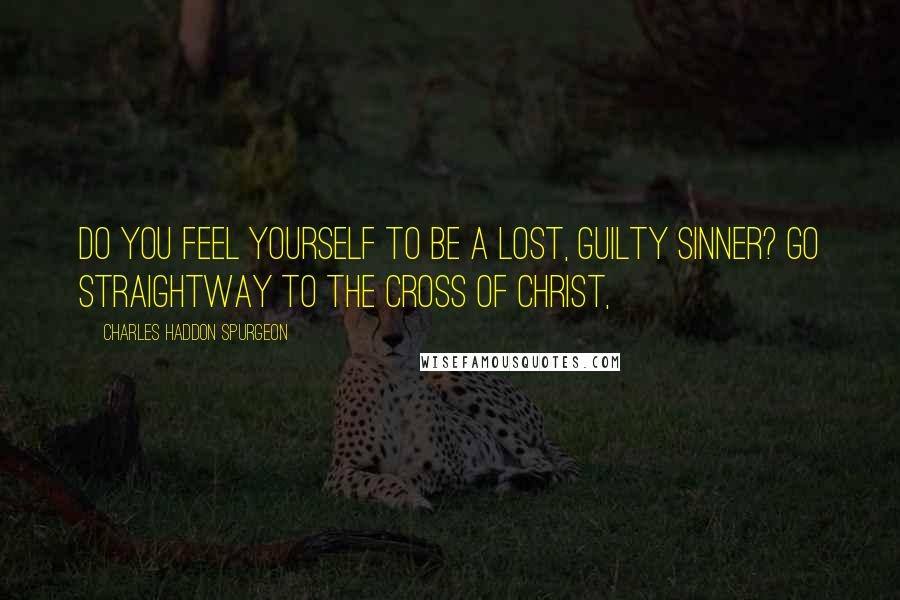 Do you feel yourself to be a lost, guilty sinner? Go straightway to the cross of Christ,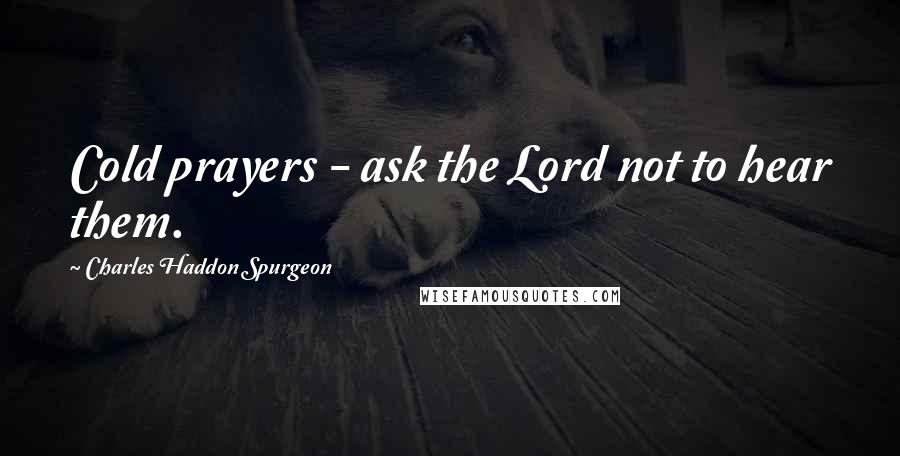 Cold prayers - ask the Lord not to hear them.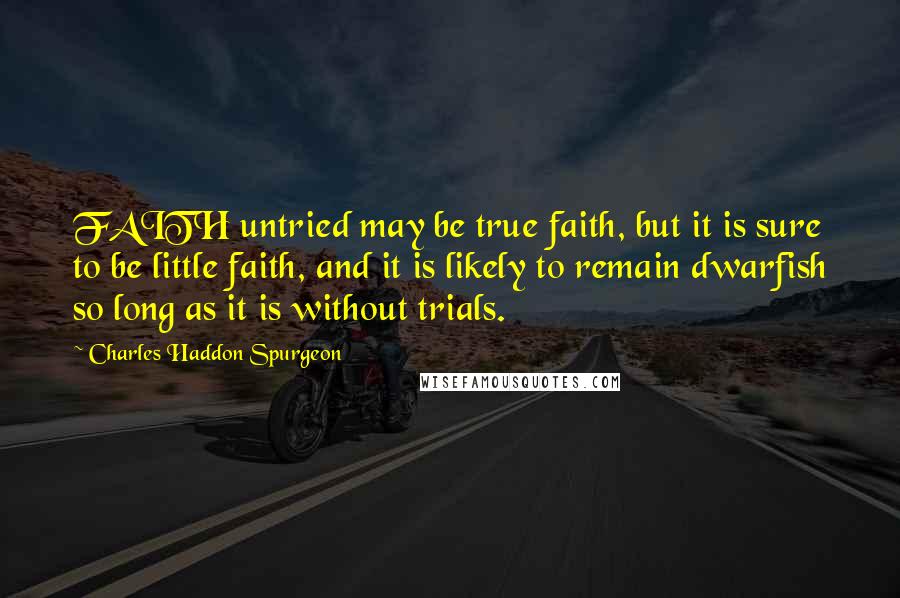 FAITH untried may be true faith, but it is sure to be little faith, and it is likely to remain dwarfish so long as it is without trials.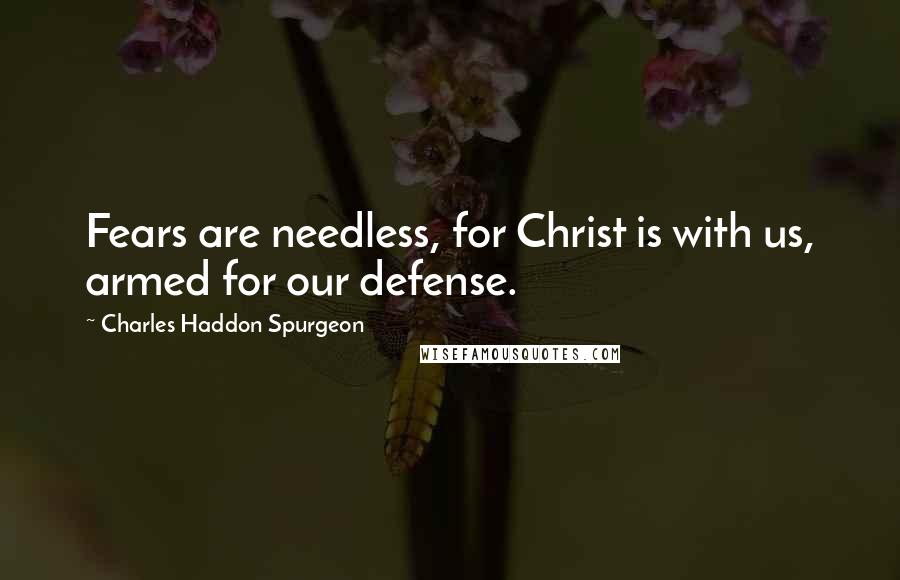 Fears are needless, for Christ is with us, armed for our defense.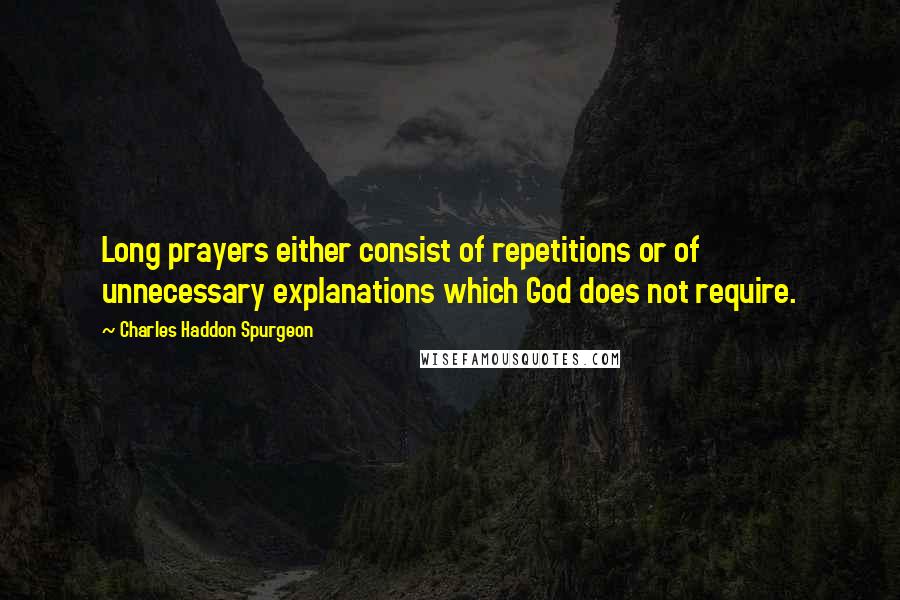 Long prayers either consist of repetitions or of unnecessary explanations which God does not require.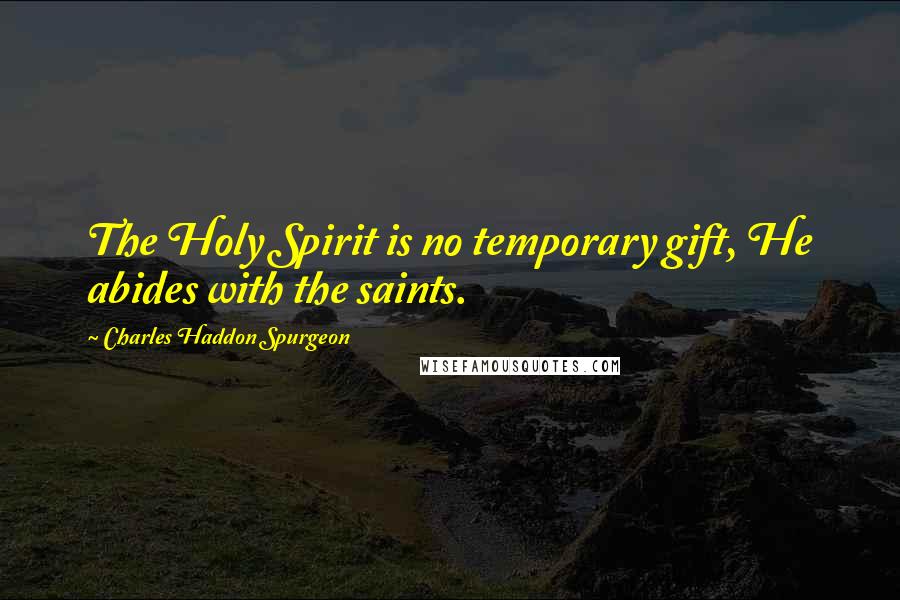 The Holy Spirit is no temporary gift, He abides with the saints.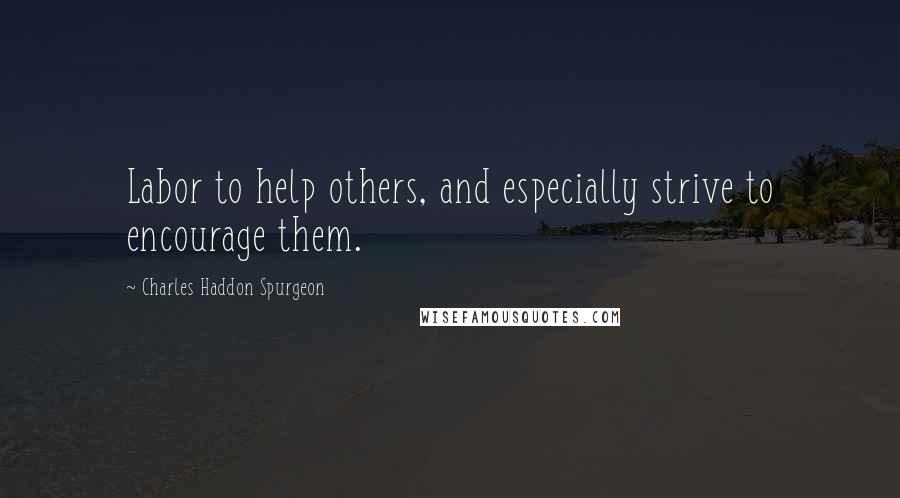 Labor to help others, and especially strive to encourage them.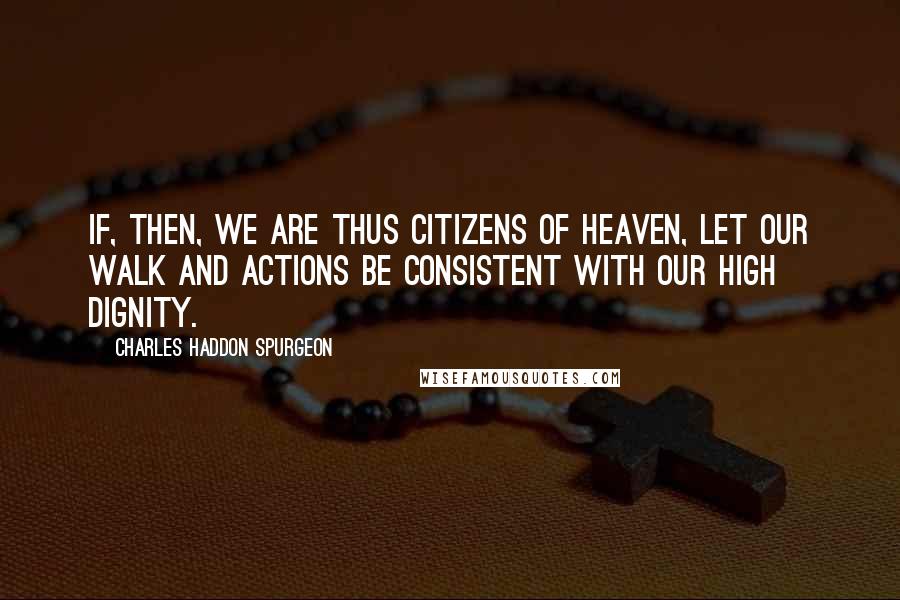 If, then, we are thus citizens of heaven, let our walk and actions be consistent with our high dignity.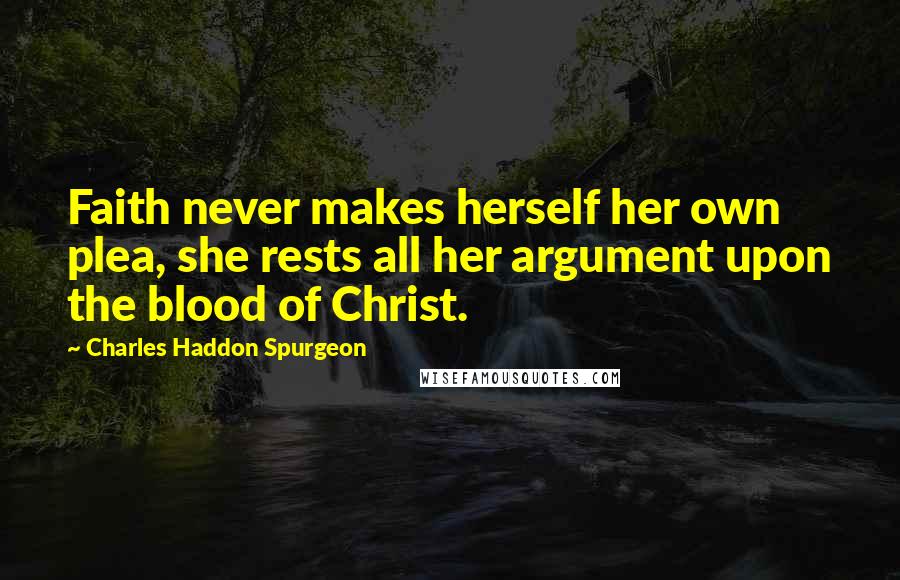 Faith never makes herself her own plea, she rests all her argument upon the blood of Christ.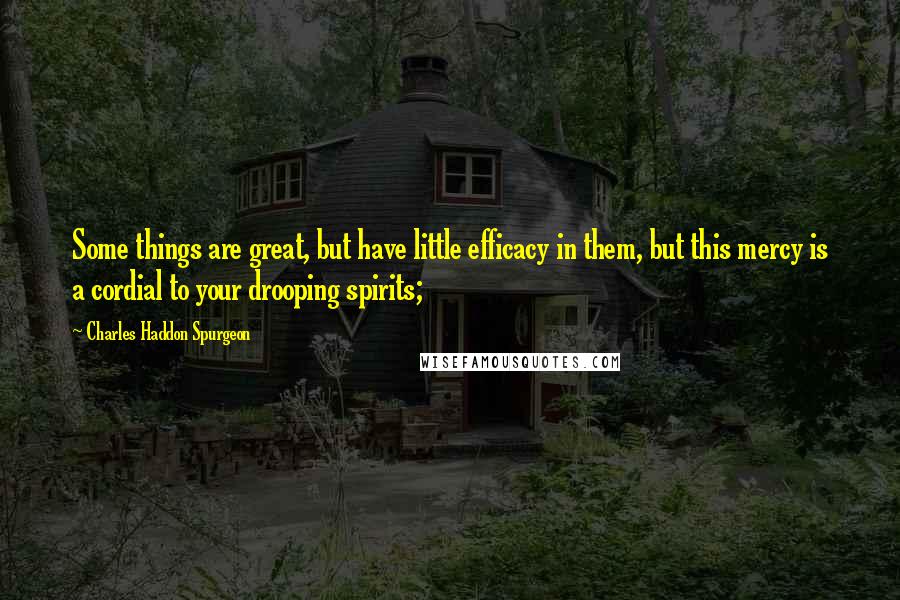 Some things are great, but have little efficacy in them, but this mercy is a cordial to your drooping spirits;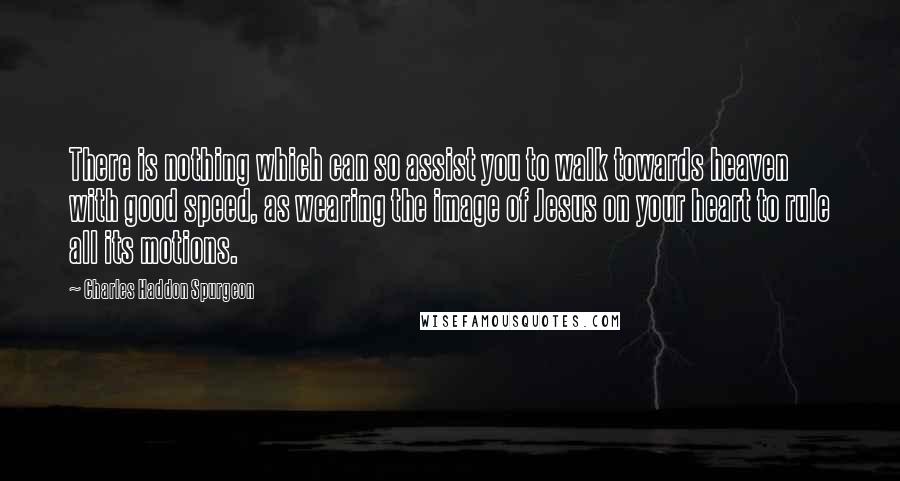 There is nothing which can so assist you to walk towards heaven with good speed, as wearing the image of Jesus on your heart to rule all its motions.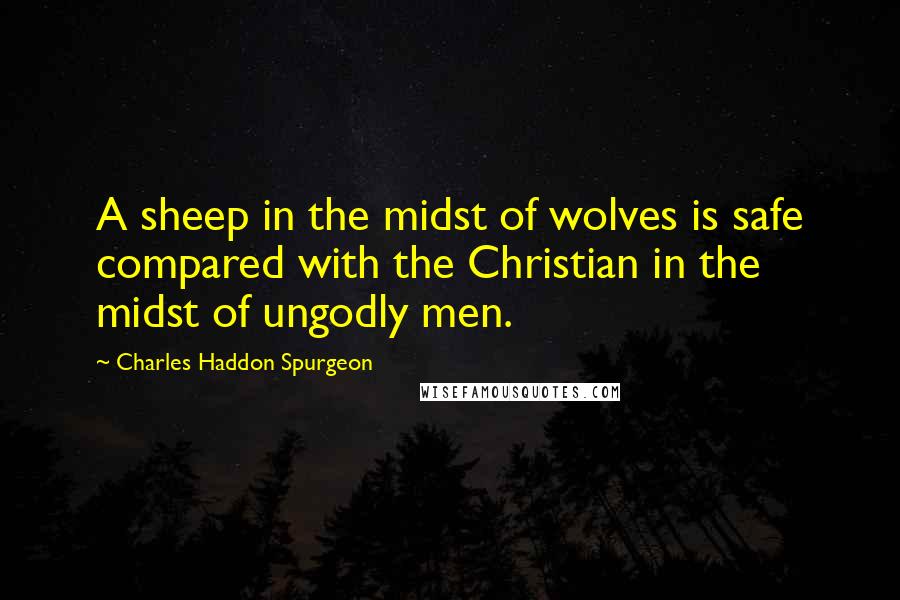 A sheep in the midst of wolves is safe compared with the Christian in the midst of ungodly men.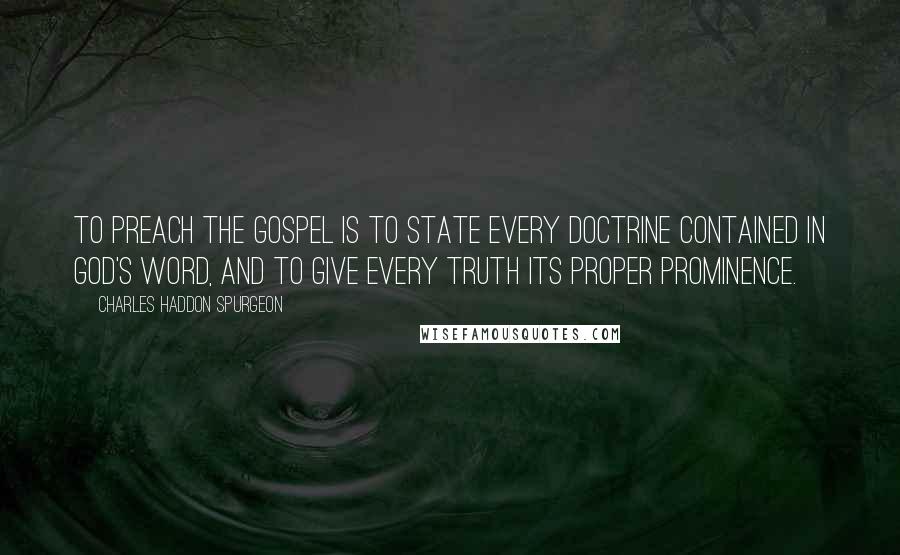 To preach the gospel is to state every doctrine contained in God's Word, and to give every truth its proper prominence.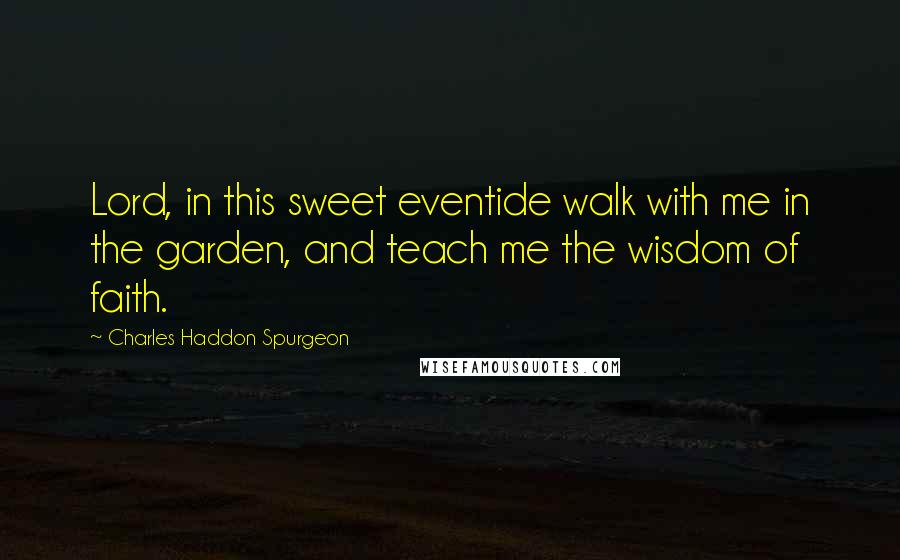 Lord, in this sweet eventide walk with me in the garden, and teach me the wisdom of faith.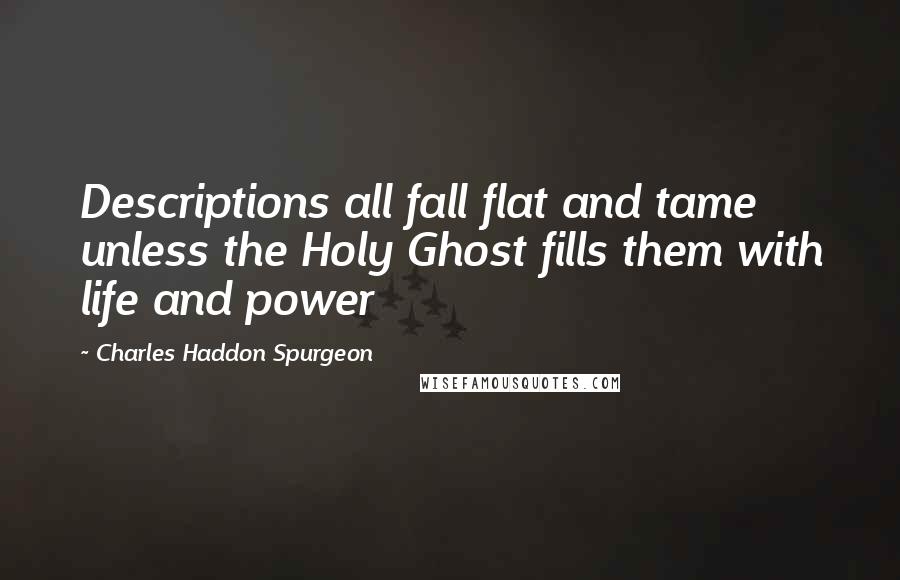 Descriptions all fall flat and tame unless the Holy Ghost fills them with life and power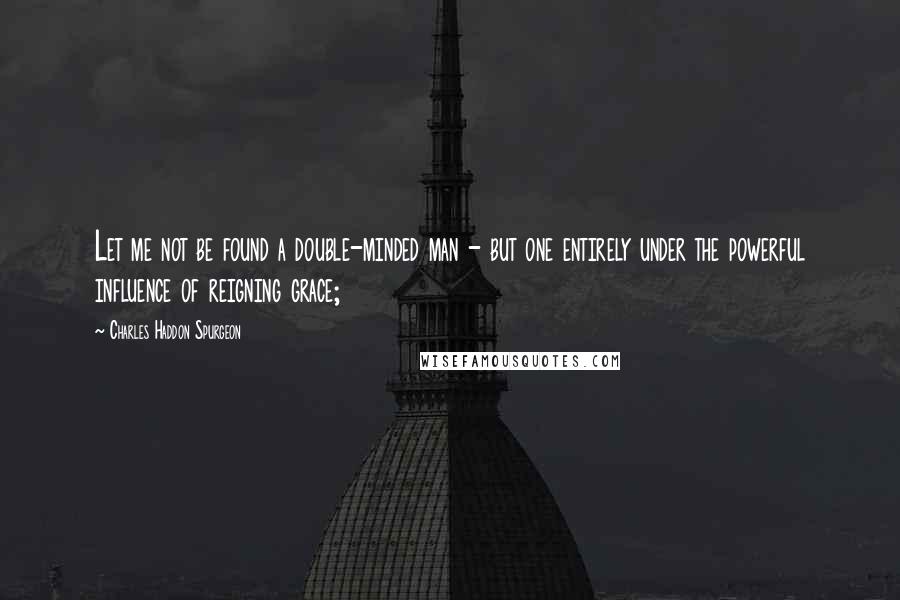 Let me not be found a double-minded man - but one entirely under the powerful influence of reigning grace;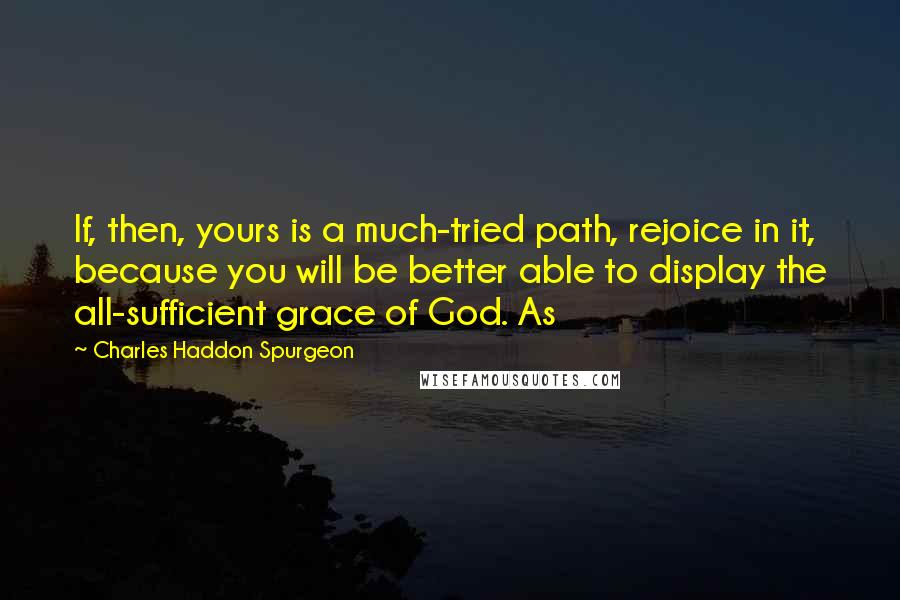 If, then, yours is a much-tried path, rejoice in it, because you will be better able to display the all-sufficient grace of God. As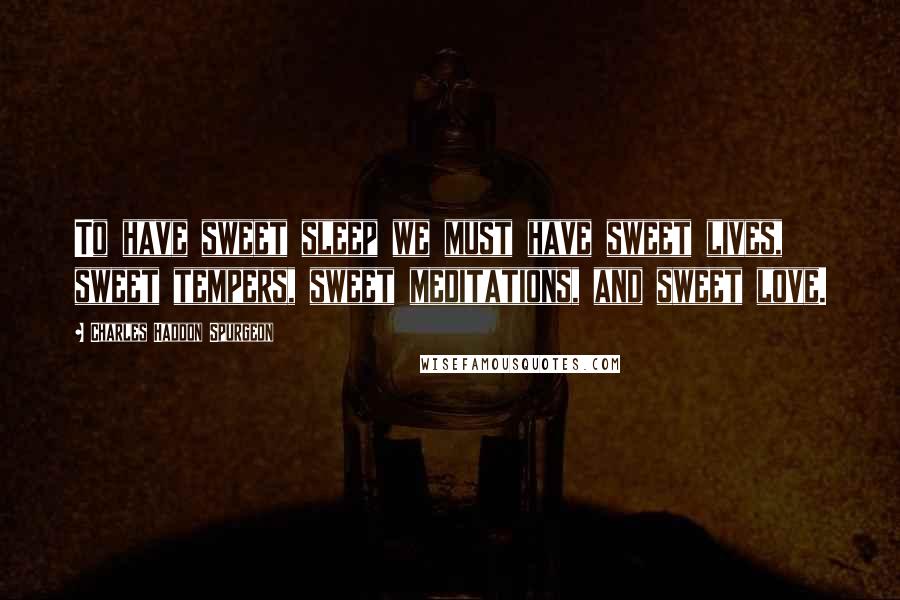 To have sweet sleep we must have sweet lives, sweet tempers, sweet meditations, and sweet love.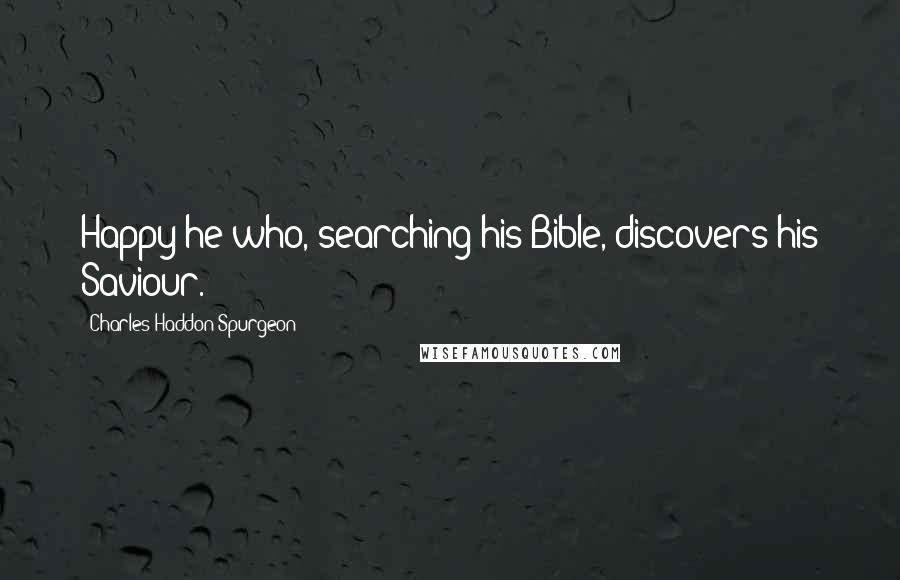 Happy he who, searching his Bible, discovers his Saviour.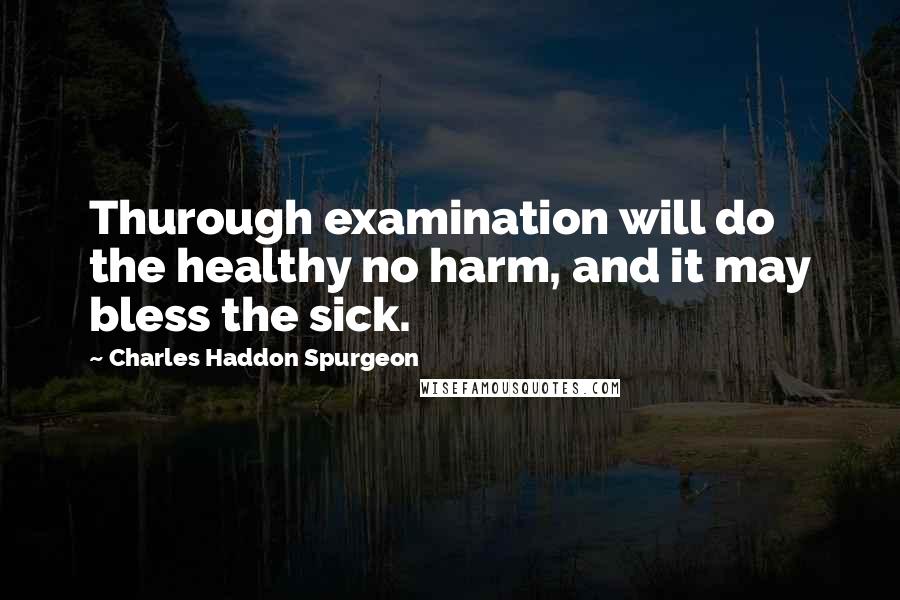 Thurough examination will do the healthy no harm, and it may bless the sick.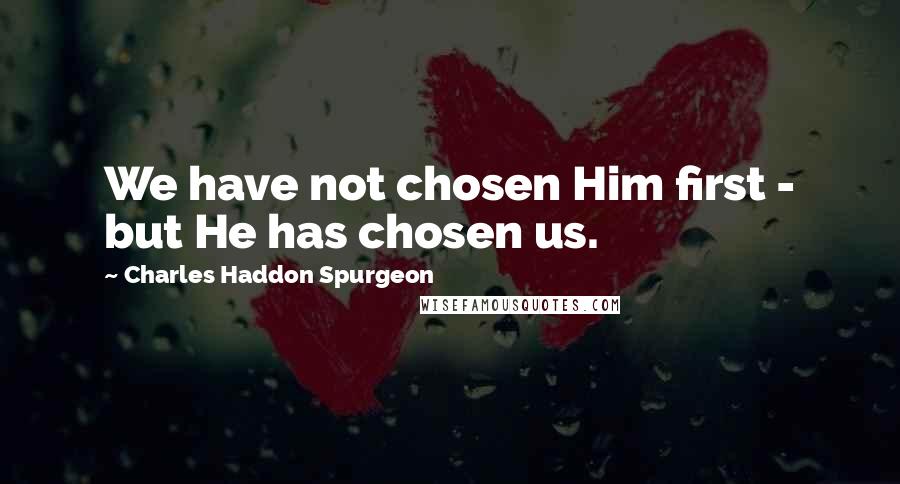 We have not chosen Him first - but He has chosen us.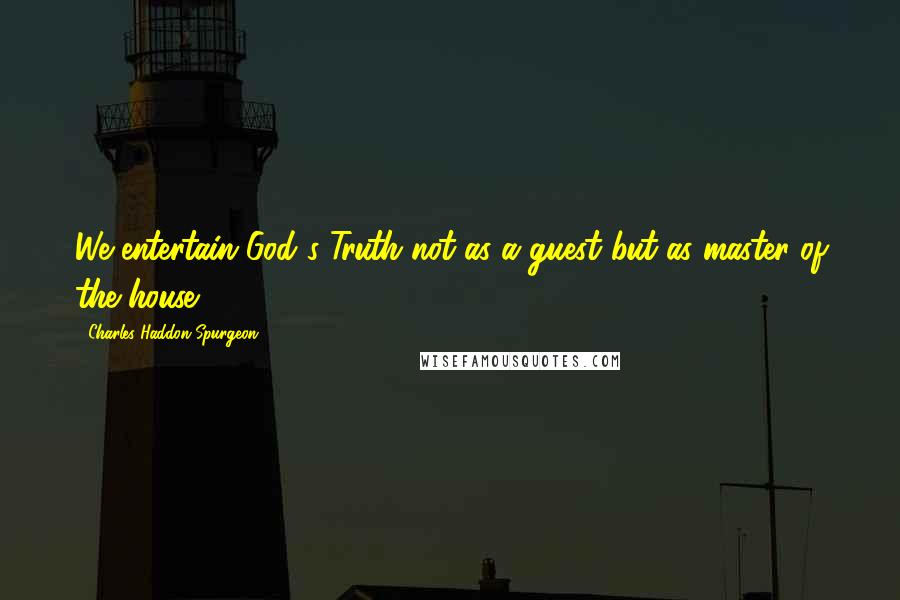 We entertain God's Truth not as a guest but as master of the house.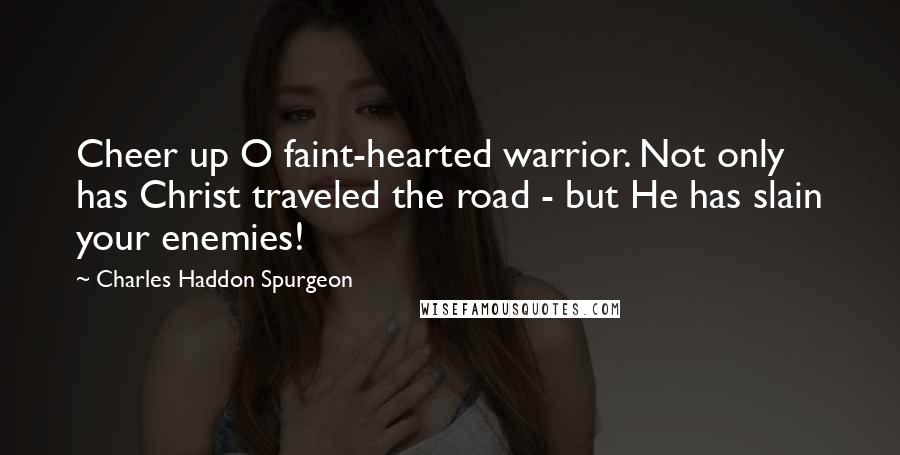 Cheer up O faint-hearted warrior. Not only has Christ traveled the road - but He has slain your enemies!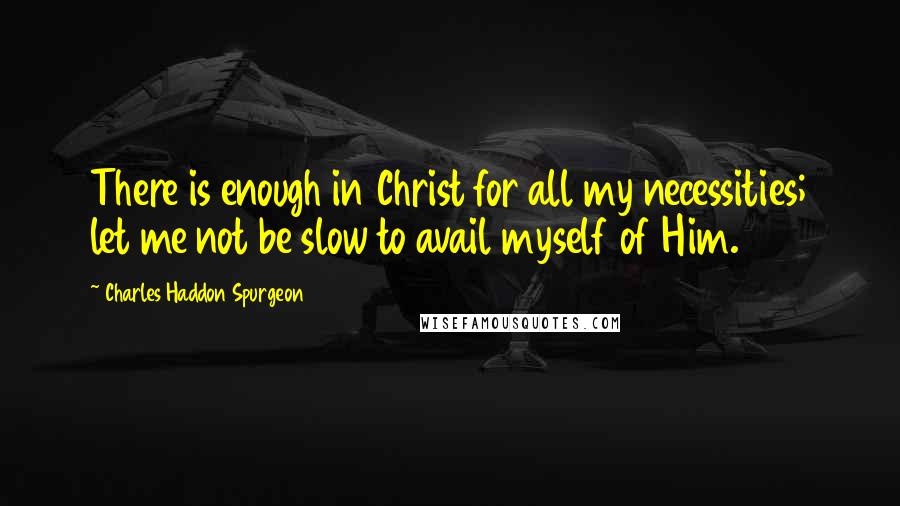 There is enough in Christ for all my necessities; let me not be slow to avail myself of Him.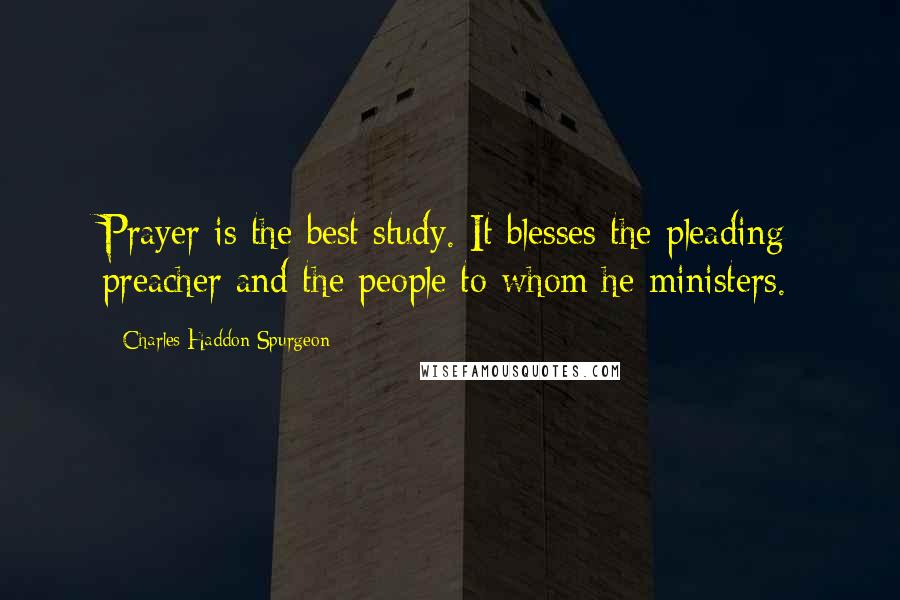 Prayer is the best study. It blesses the pleading preacher and the people to whom he ministers.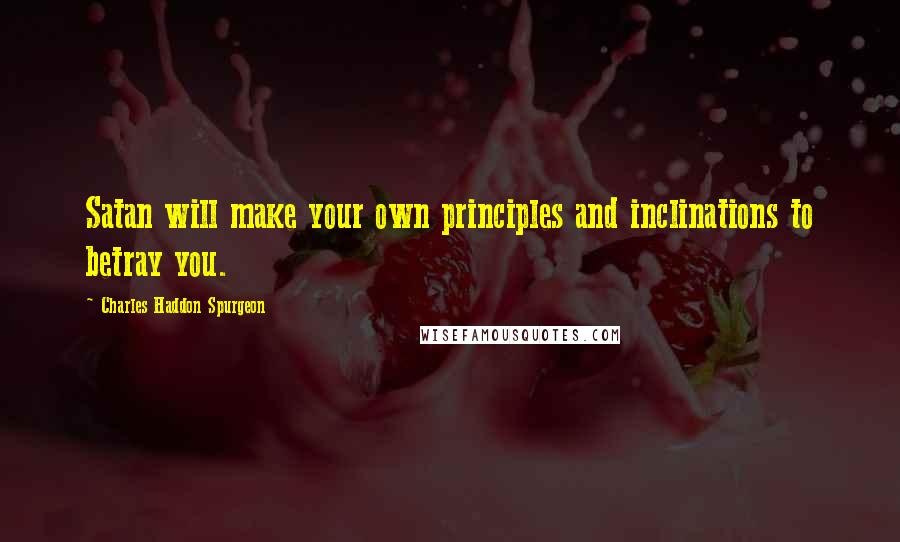 Satan will make your own principles and inclinations to betray you.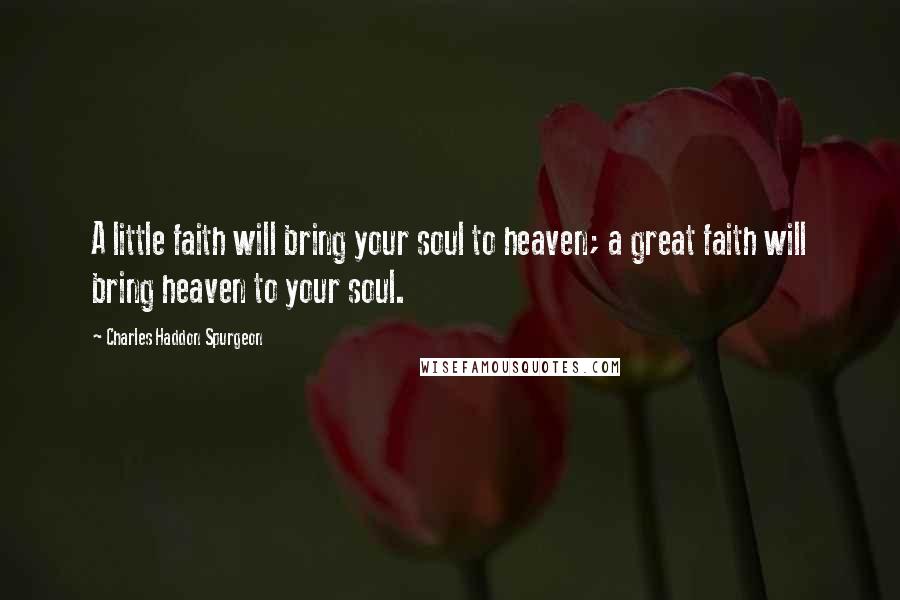 A little faith will bring your soul to heaven; a great faith will bring heaven to your soul.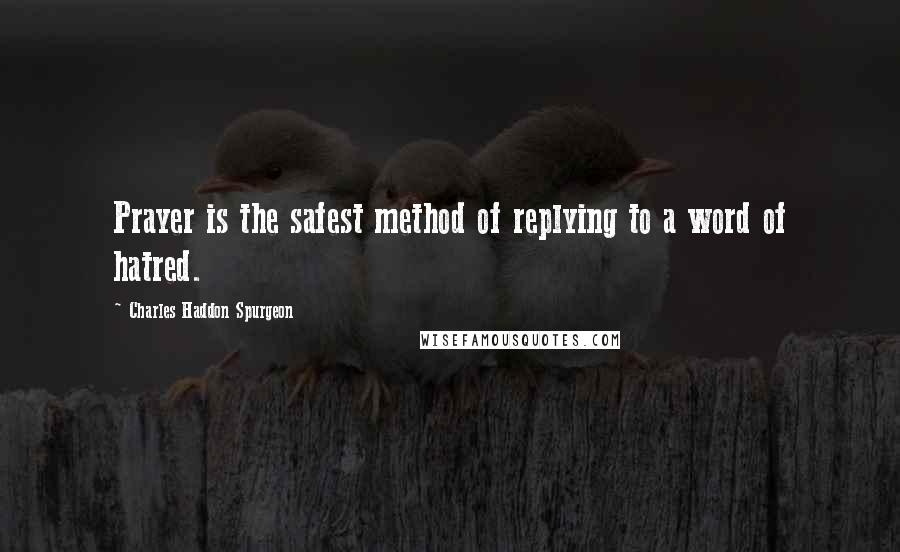 Prayer is the safest method of replying to a word of hatred.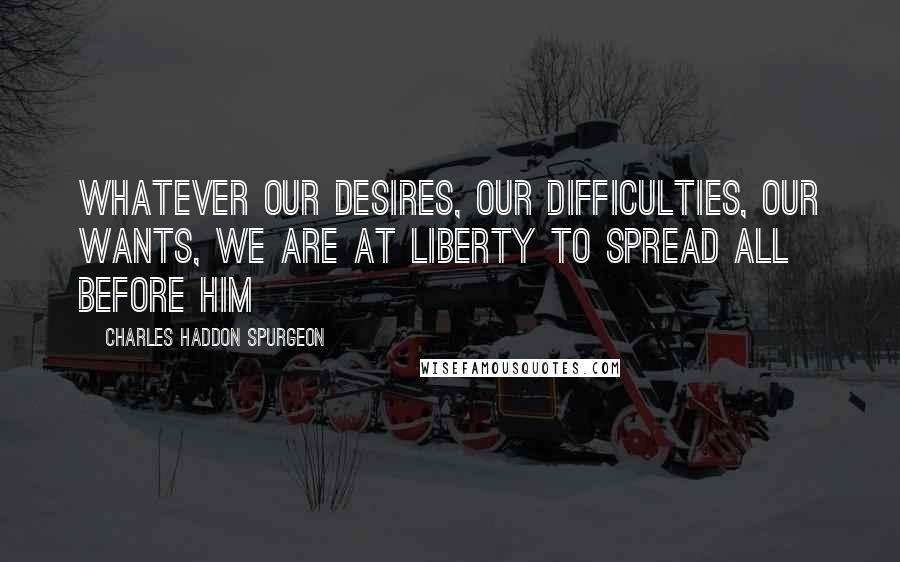 Whatever our desires, our difficulties, our wants, we are at liberty to spread all before Him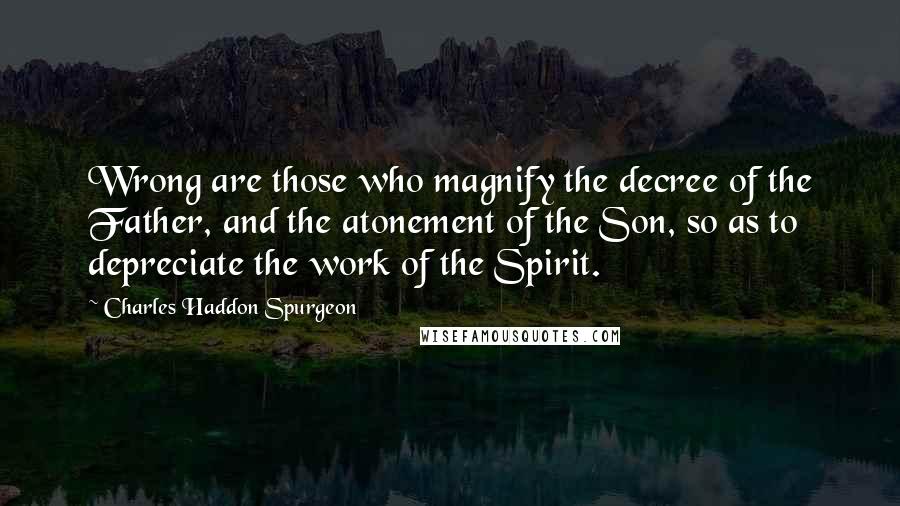 Wrong are those who magnify the decree of the Father, and the atonement of the Son, so as to depreciate the work of the Spirit.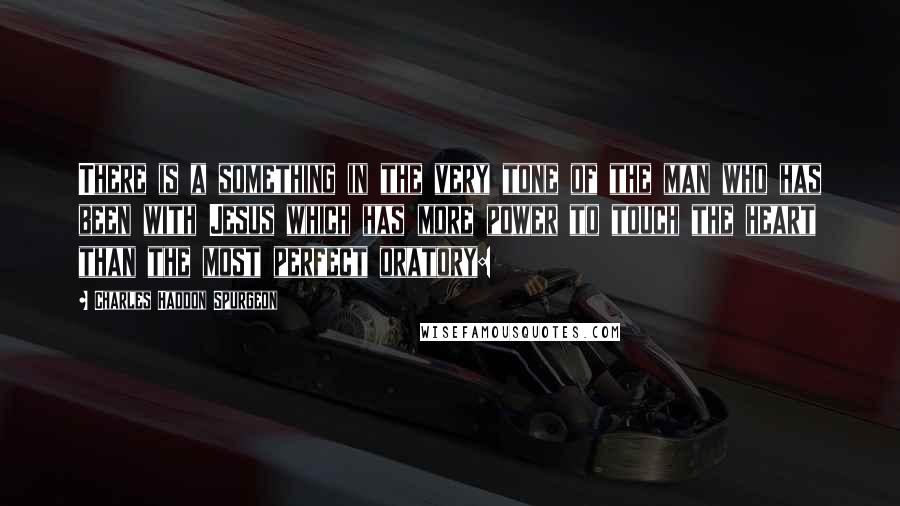 There is a something in the very tone of the man who has been with Jesus which has more power to touch the heart than the most perfect oratory: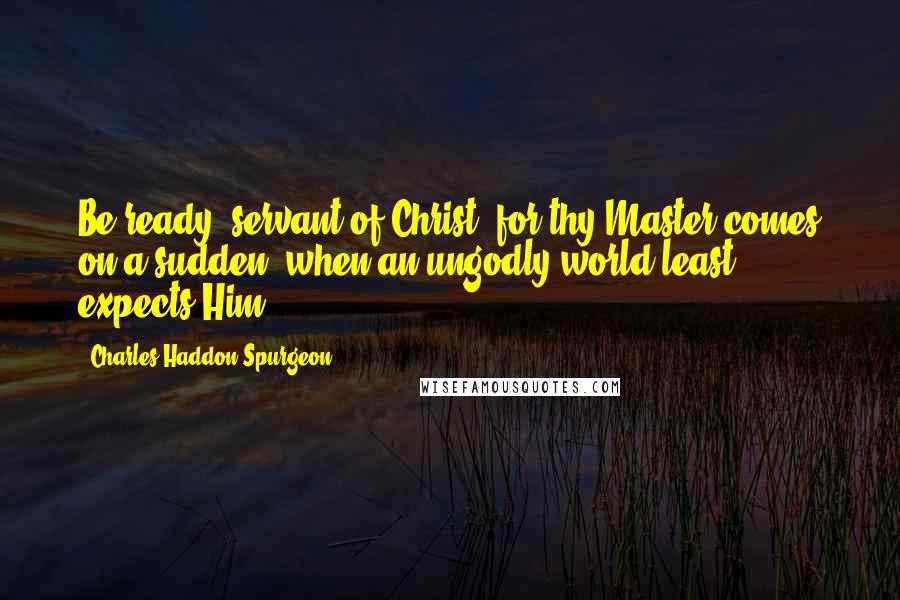 Be ready, servant of Christ, for thy Master comes on a sudden, when an ungodly world least expects Him.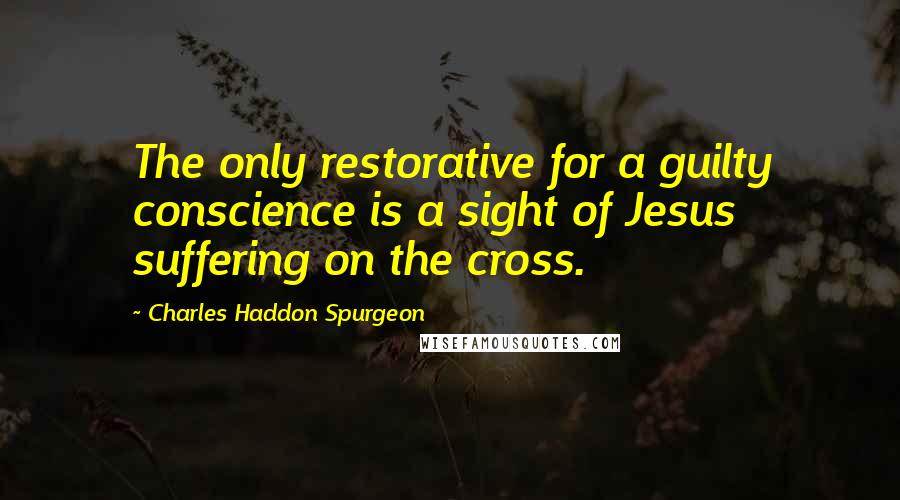 The only restorative for a guilty conscience is a sight of Jesus suffering on the cross.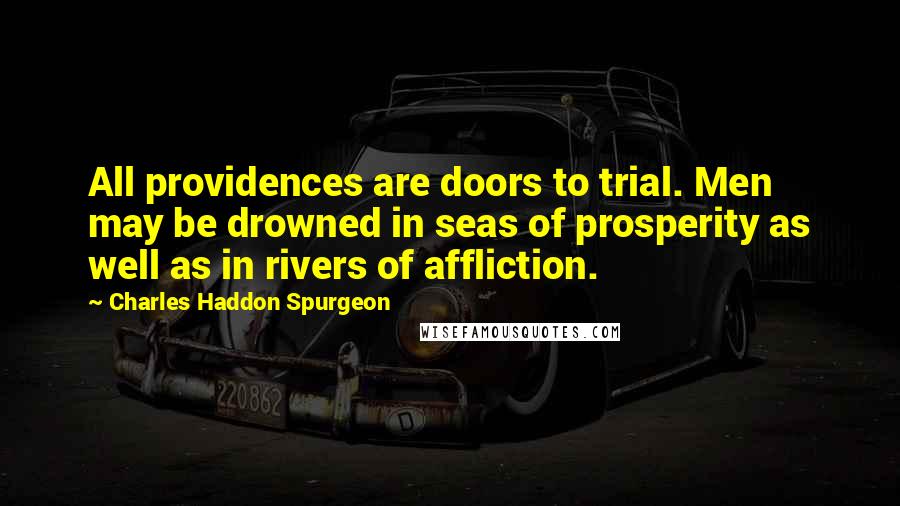 All providences are doors to trial. Men may be drowned in seas of prosperity as well as in rivers of affliction.