Barbara Holland Quotes
Top 20 wise famous quotes and sayings by Barbara Holland
Barbara Holland Famous Quotes & Sayings
Discover top inspirational quotes from Barbara Holland on Wise Famous Quotes.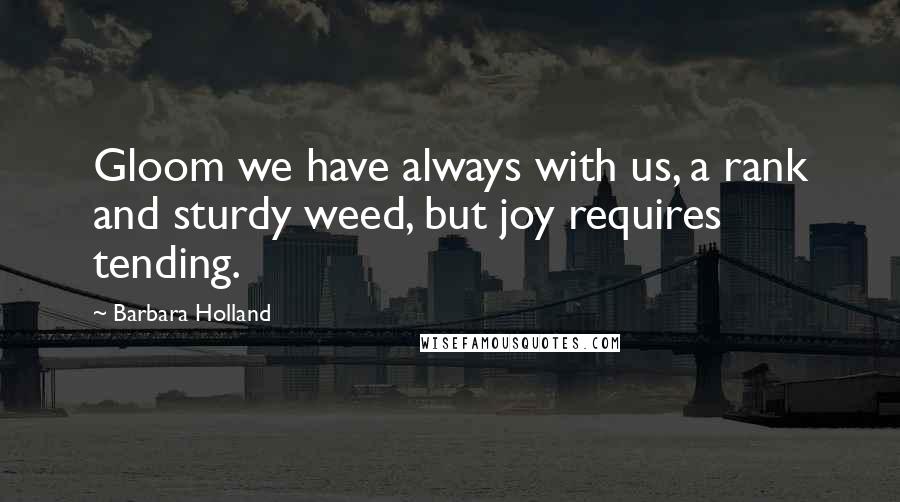 Gloom we have always with us, a rank and sturdy weed, but joy requires tending.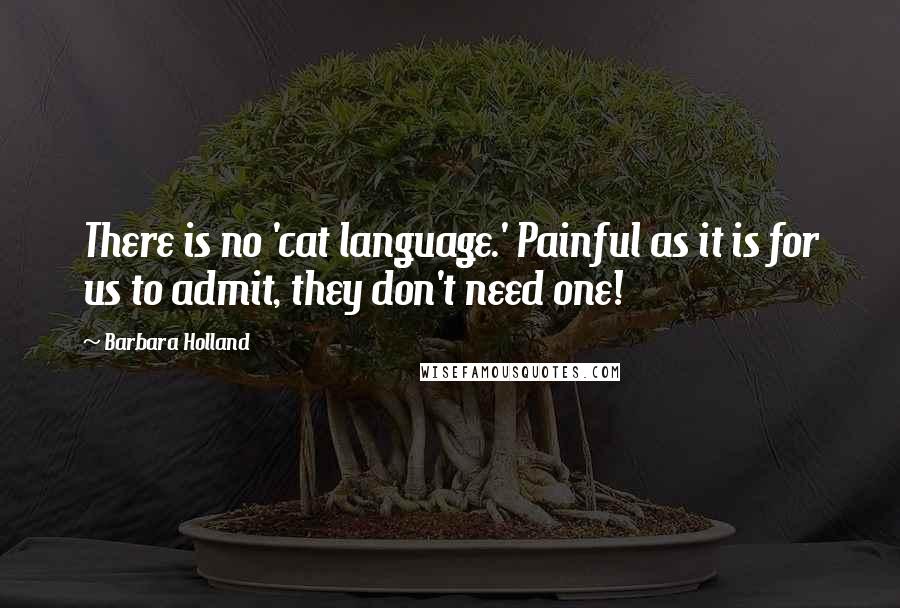 There is no 'cat language.' Painful as it is for us to admit, they don't need one!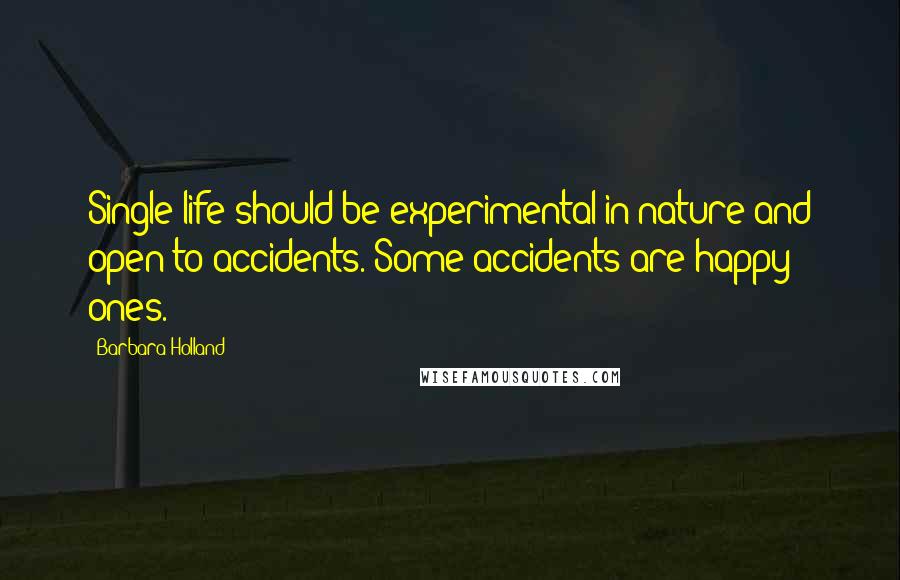 Single life should be experimental in nature and open to accidents. Some accidents are happy ones.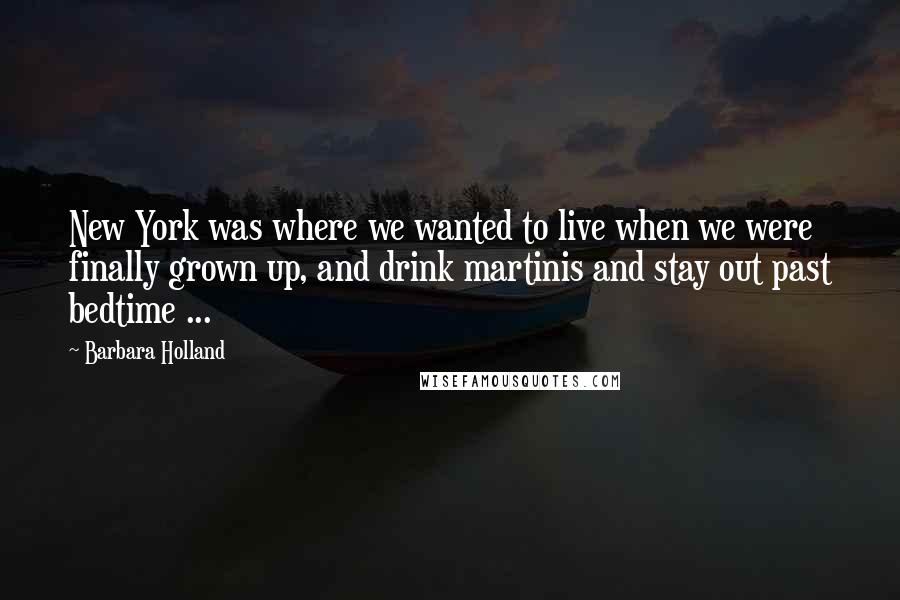 New York was where we wanted to live when we were finally grown up, and drink martinis and stay out past bedtime ...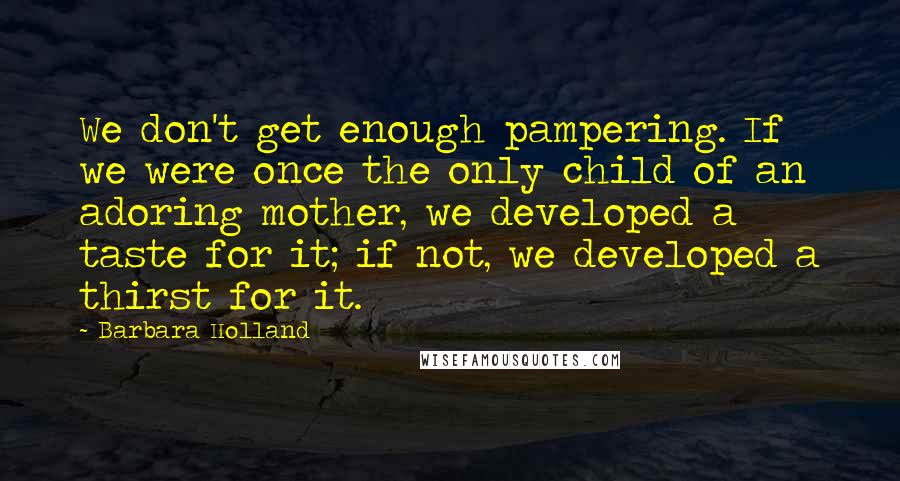 We don't get enough pampering. If we were once the only child of an adoring mother, we developed a taste for it; if not, we developed a thirst for it.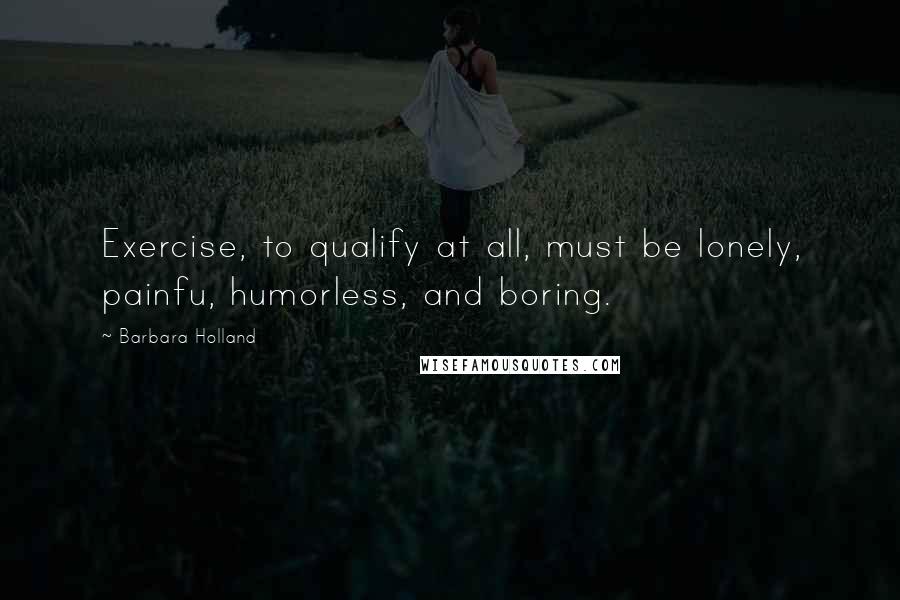 Exercise, to qualify at all, must be lonely, painfu, humorless, and boring.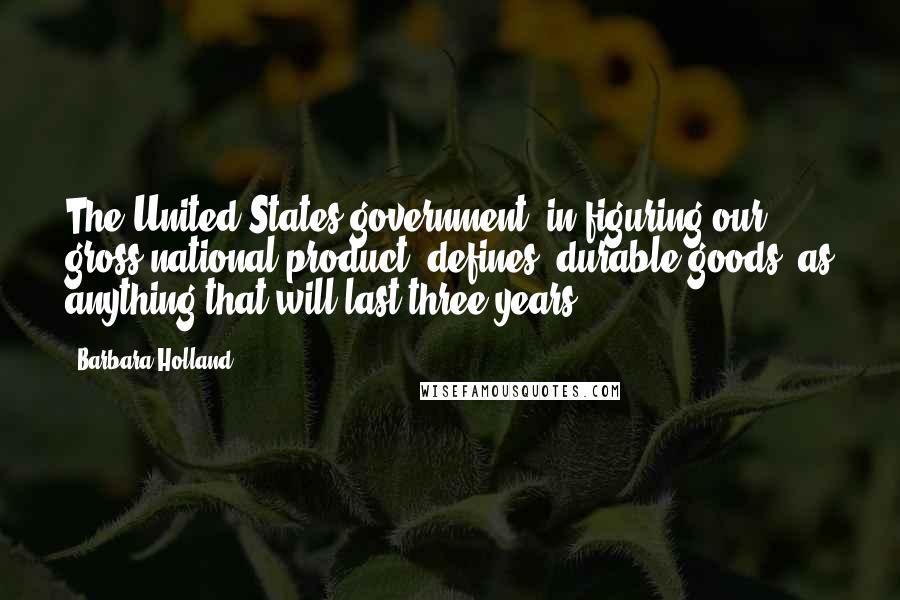 The United States government, in figuring our gross national product, defines 'durable goods' as anything that will last three years.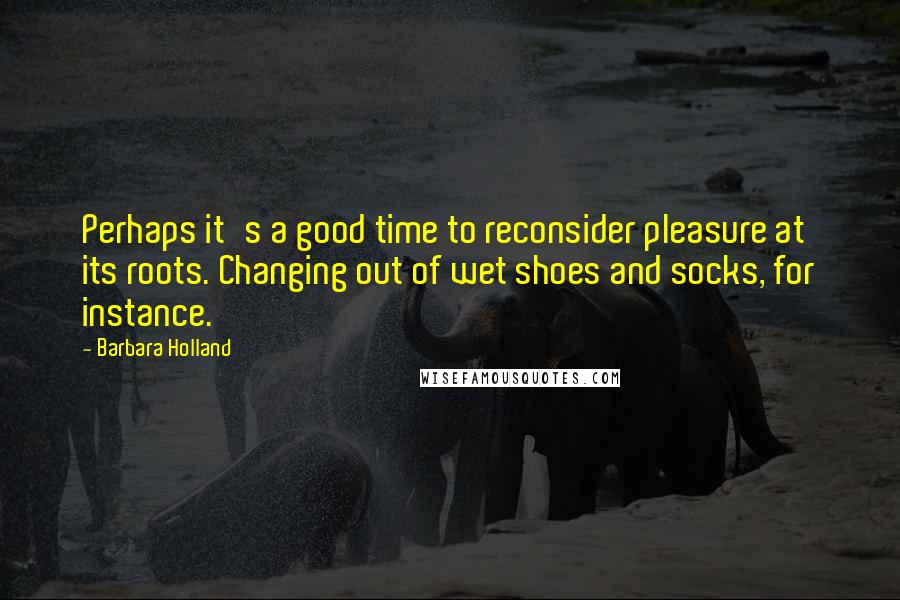 Perhaps it's a good time to reconsider pleasure at its roots. Changing out of wet shoes and socks, for instance.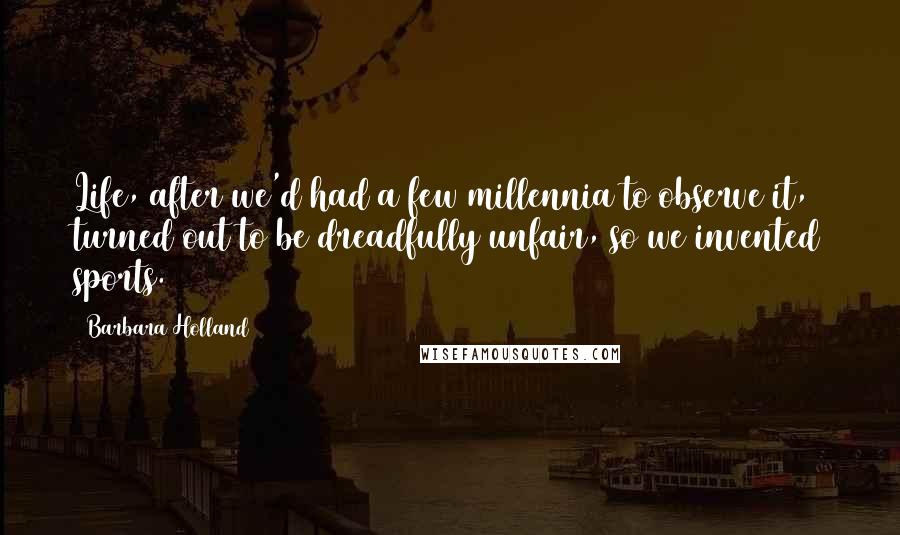 Life, after we'd had a few millennia to observe it, turned out to be dreadfully unfair, so we invented sports.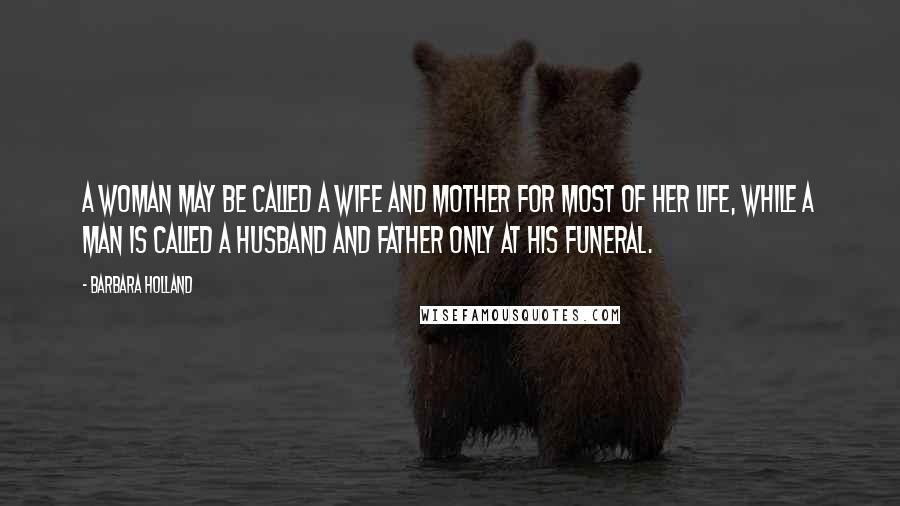 A woman may be called a wife and mother for most of her life, while a man is called a husband and father only at his funeral.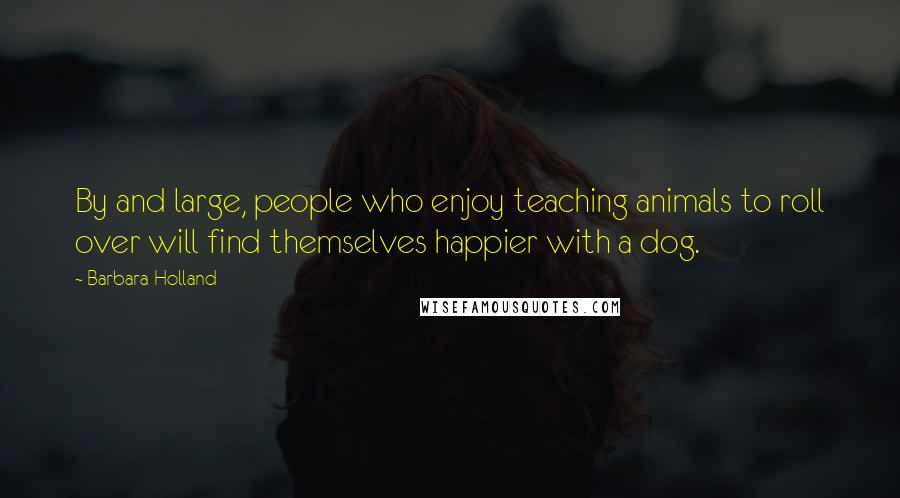 By and large, people who enjoy teaching animals to roll over will find themselves happier with a dog.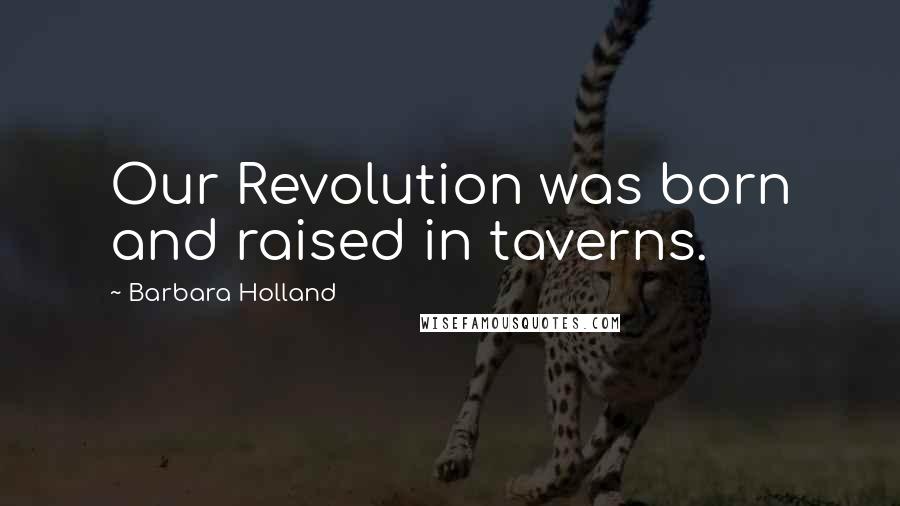 Our Revolution was born and raised in taverns.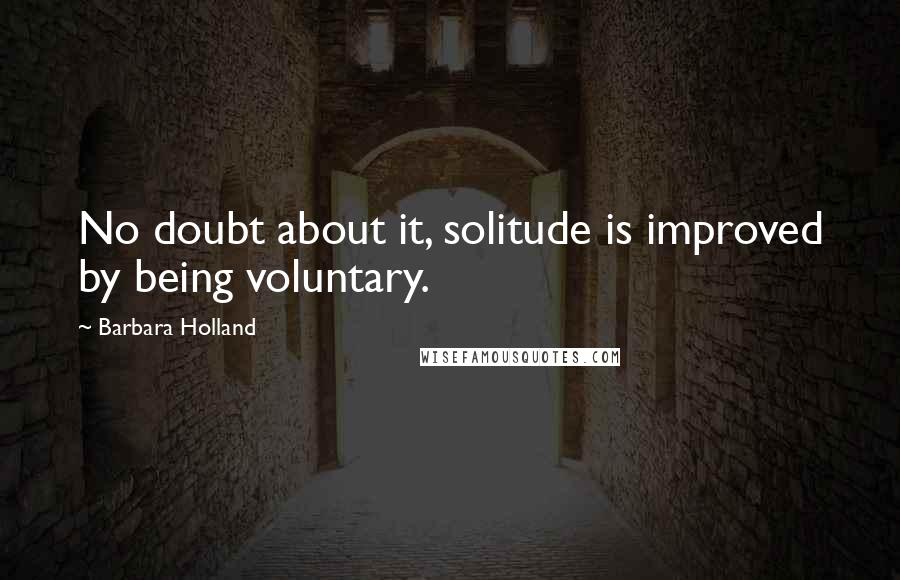 No doubt about it, solitude is improved by being voluntary.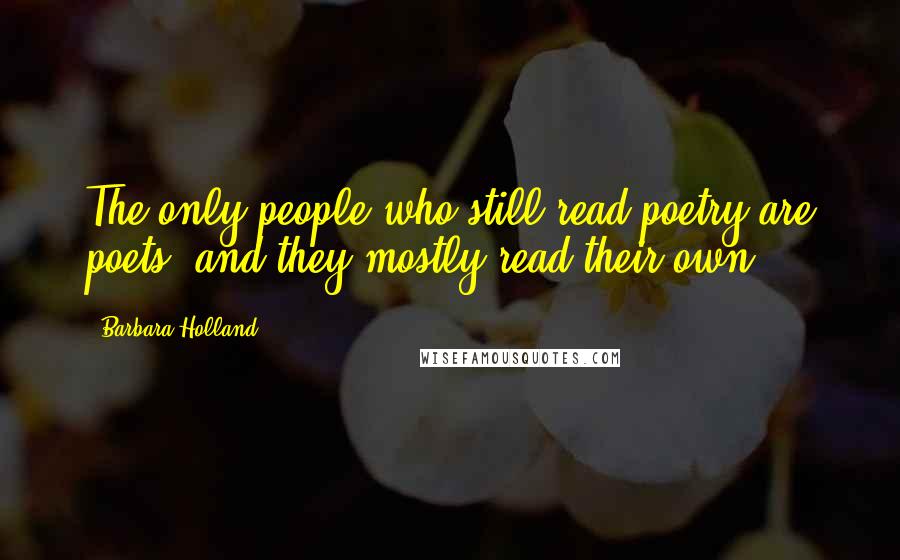 The only people who still read poetry are poets, and they mostly read their own.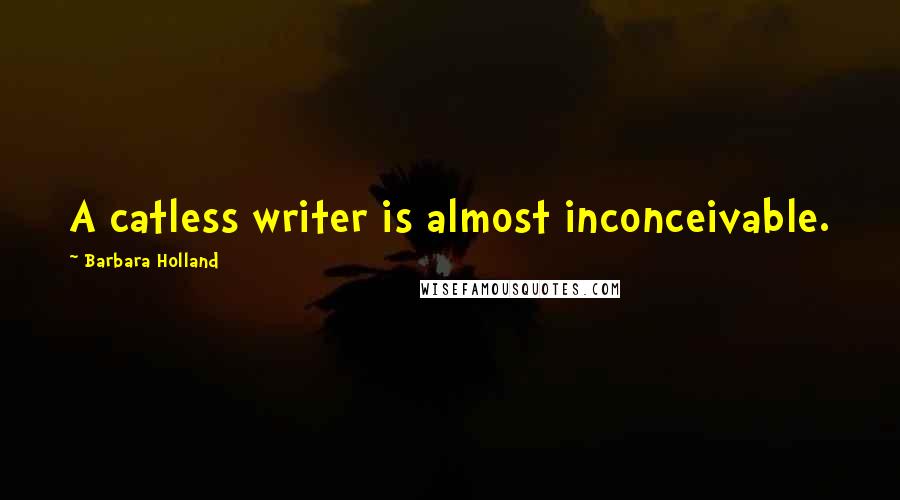 A catless writer is almost inconceivable.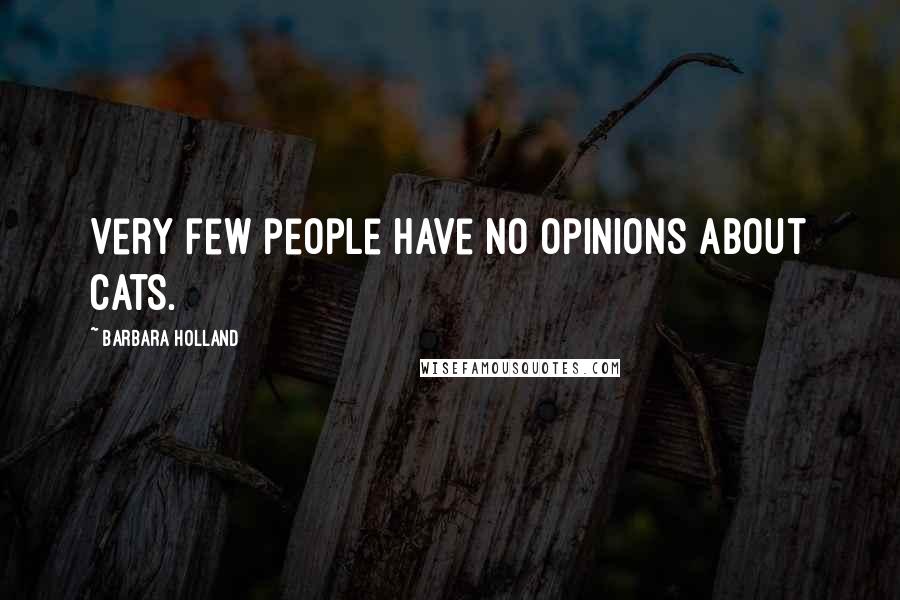 Very few people have no opinions about cats.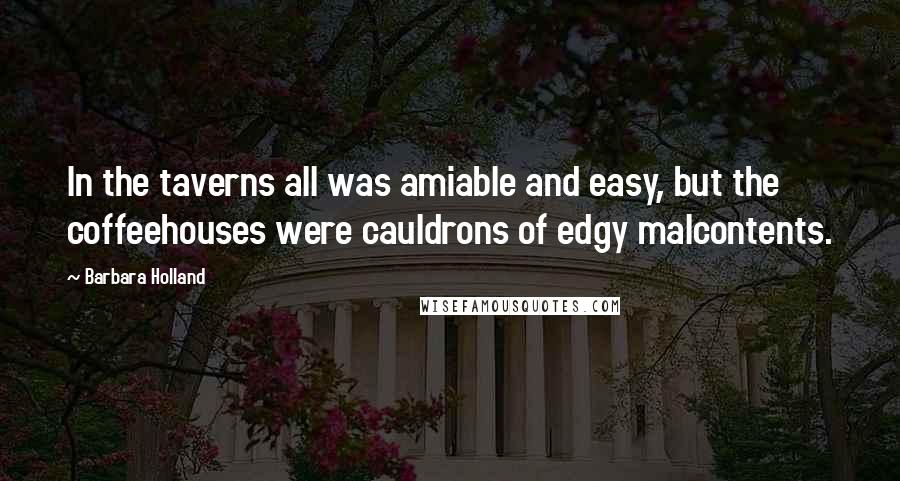 In the taverns all was amiable and easy, but the coffeehouses were cauldrons of edgy malcontents.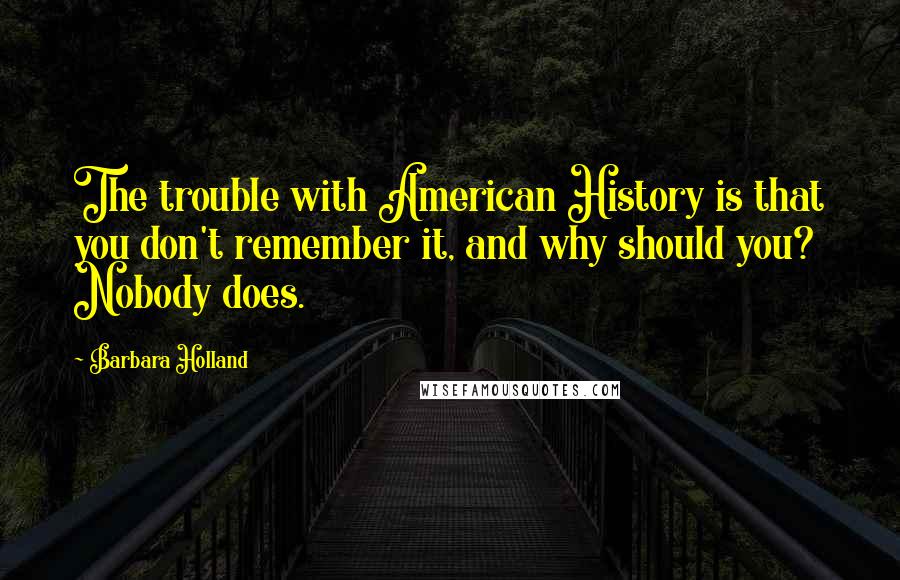 The trouble with American History is that you don't remember it, and why should you? Nobody does.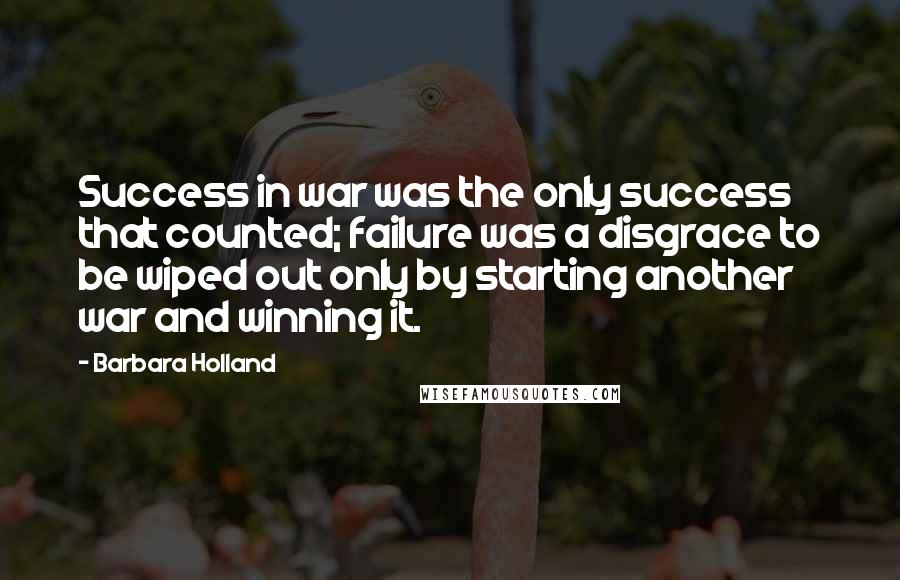 Success in war was the only success that counted; failure was a disgrace to be wiped out only by starting another war and winning it.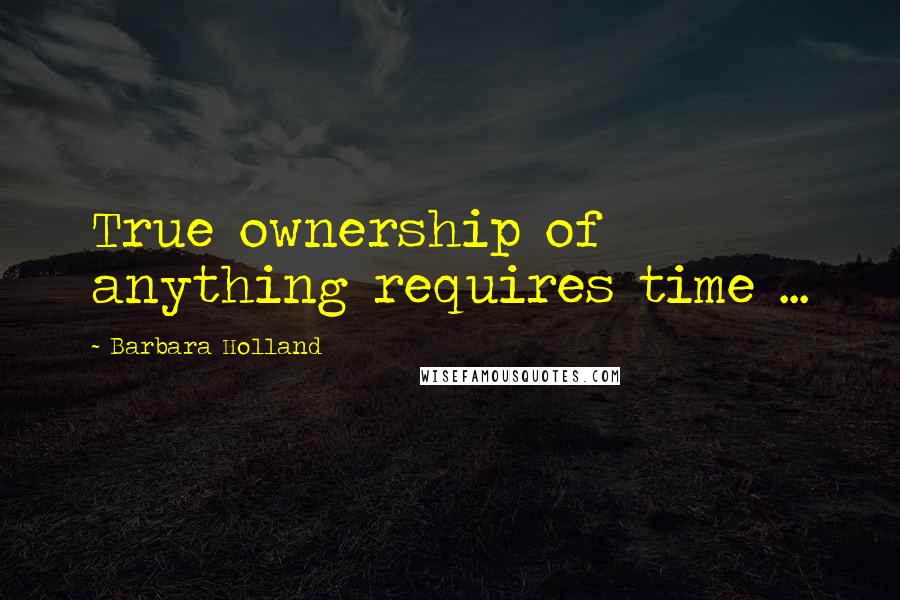 True ownership of anything requires time ...