Andrew Hunt Quotes
Top 6 wise famous quotes and sayings by Andrew Hunt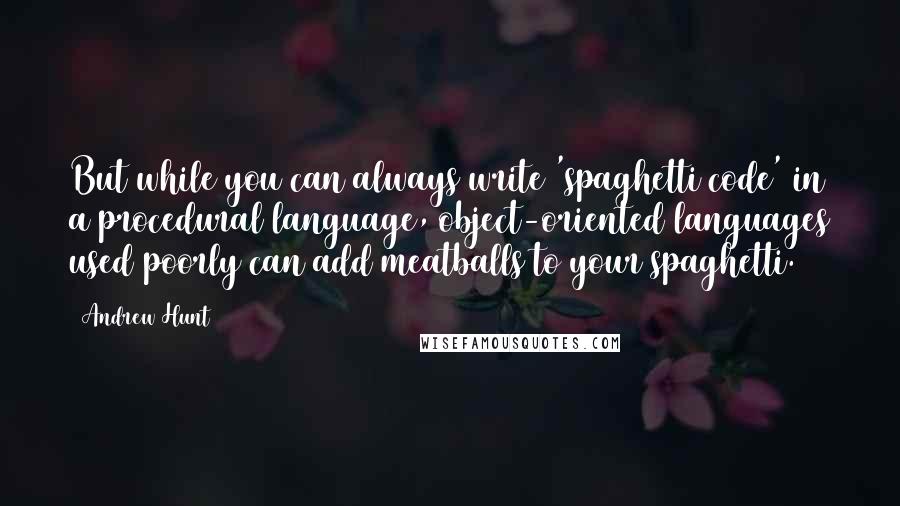 But while you can always write 'spaghetti code' in a procedural language, object-oriented languages used poorly can add meatballs to your spaghetti.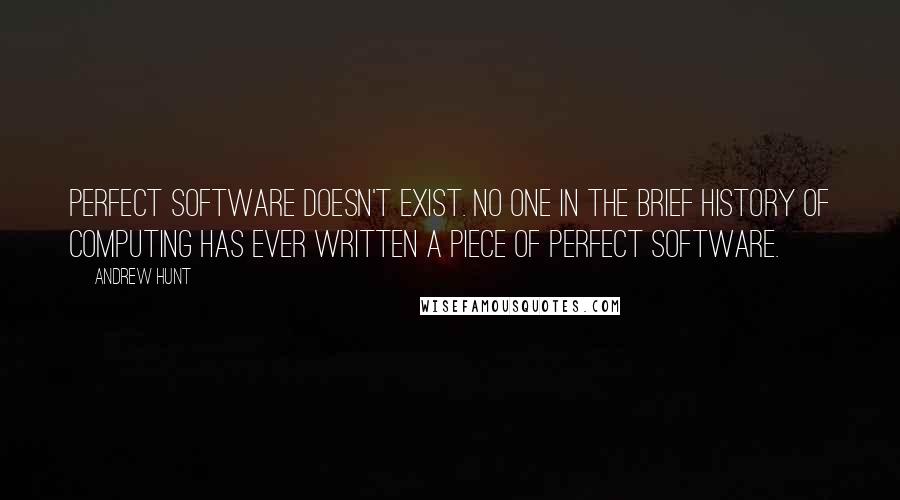 perfect software doesn't exist. No one in the brief history of computing has ever written a piece of perfect software.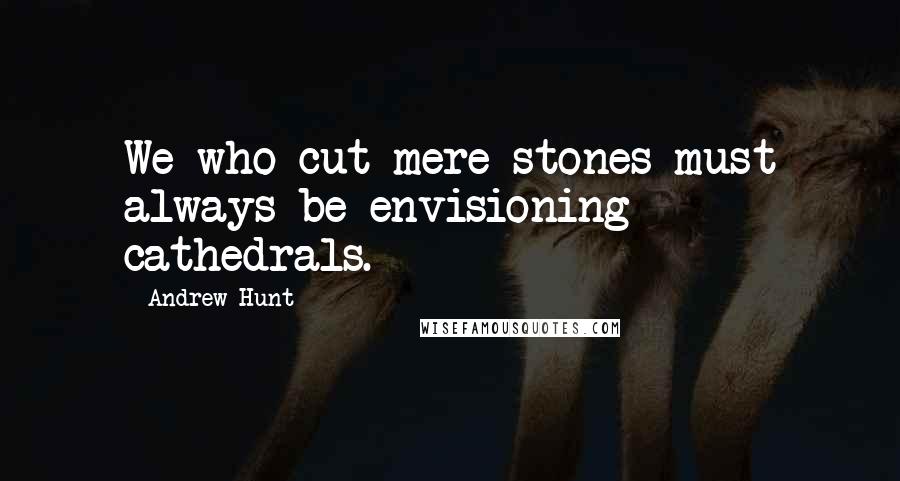 We who cut mere stones must always be envisioning cathedrals.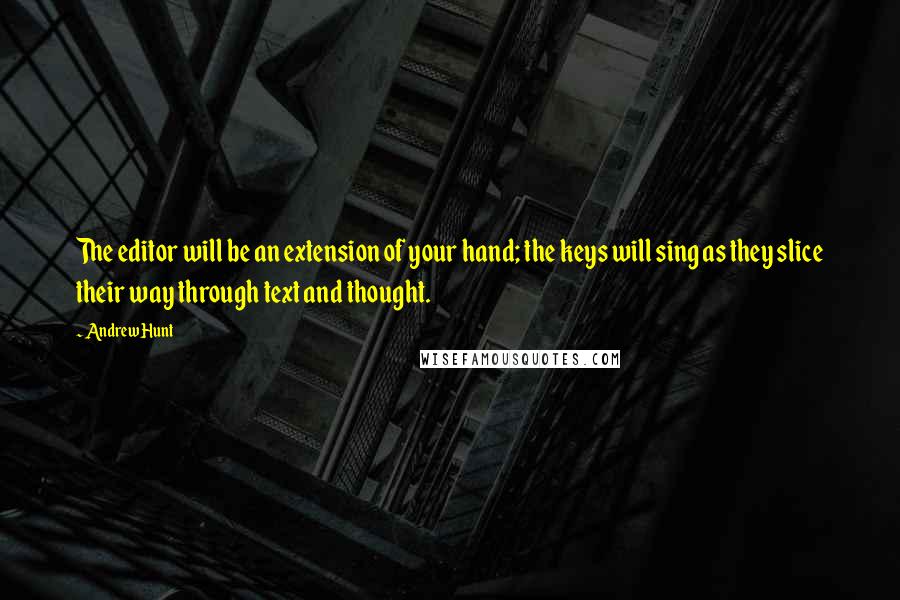 The editor will be an extension of your hand; the keys will sing as they slice their way through text and thought.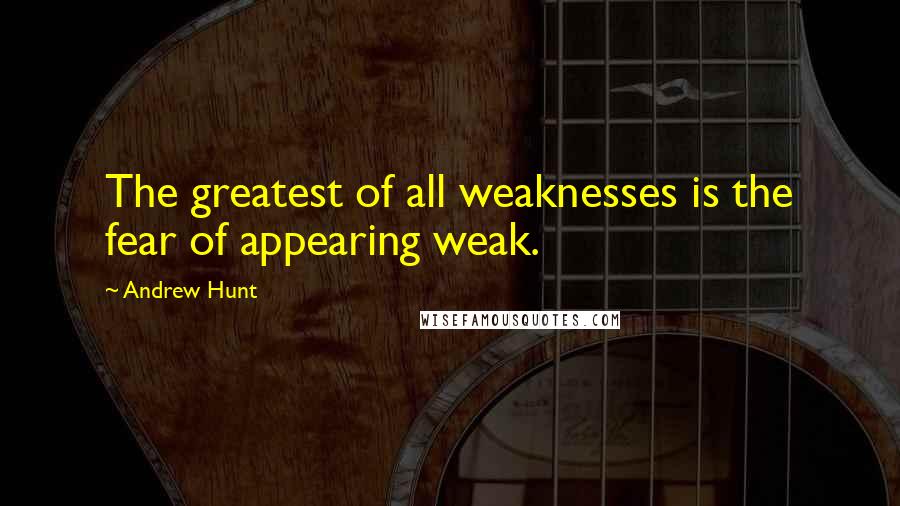 The greatest of all weaknesses is the fear of appearing weak.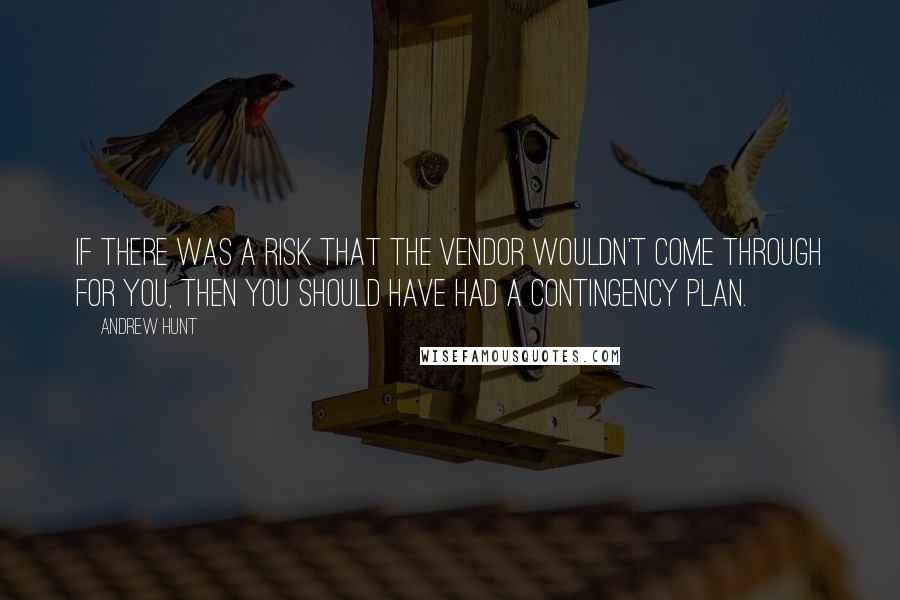 If there was a risk that the vendor wouldn't come through for you, then you should have had a contingency plan.