Alison Owen Quotes
Top 7 wise famous quotes and sayings by Alison Owen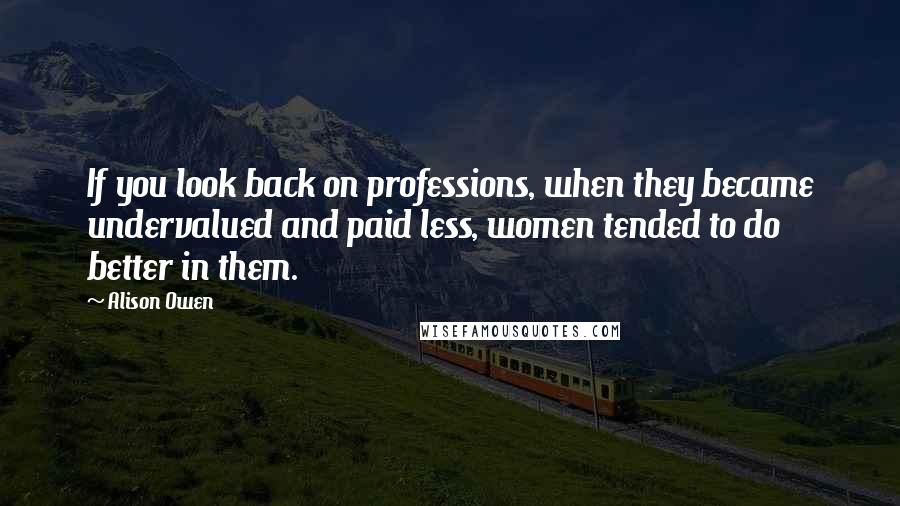 If you look back on professions, when they became undervalued and paid less, women tended to do better in them.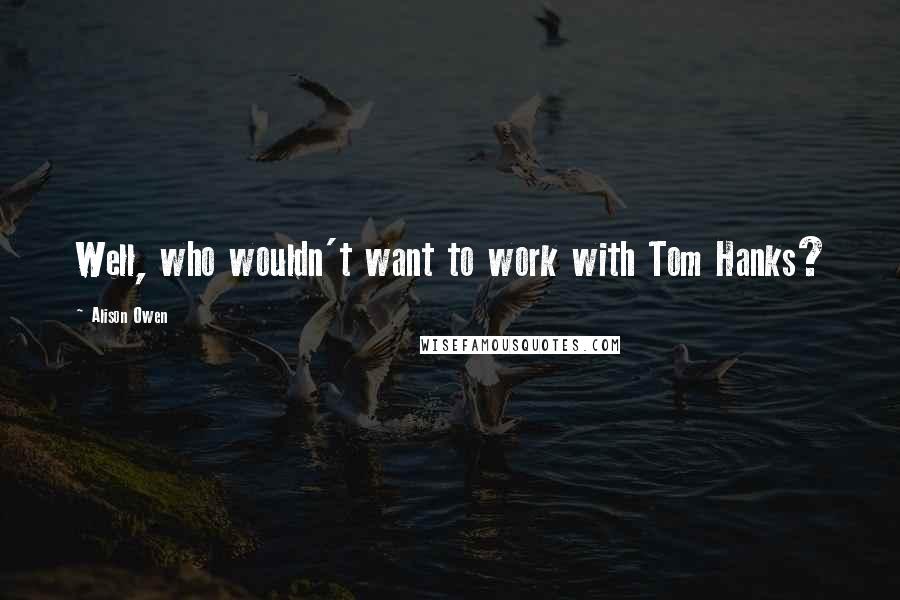 Well, who wouldn't want to work with Tom Hanks?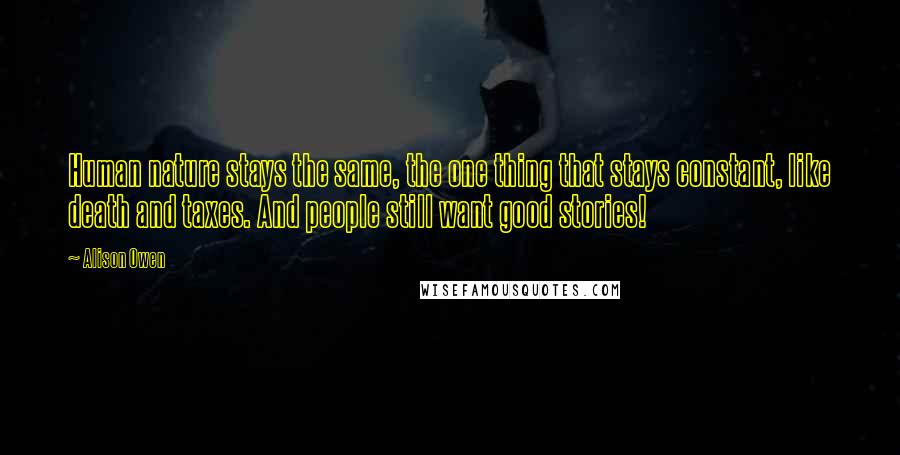 Human nature stays the same, the one thing that stays constant, like death and taxes. And people still want good stories!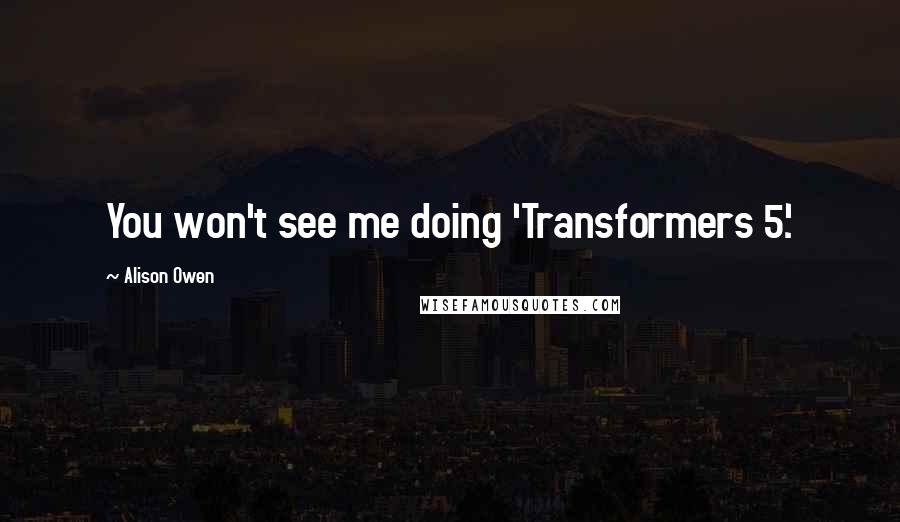 You won't see me doing 'Transformers 5.'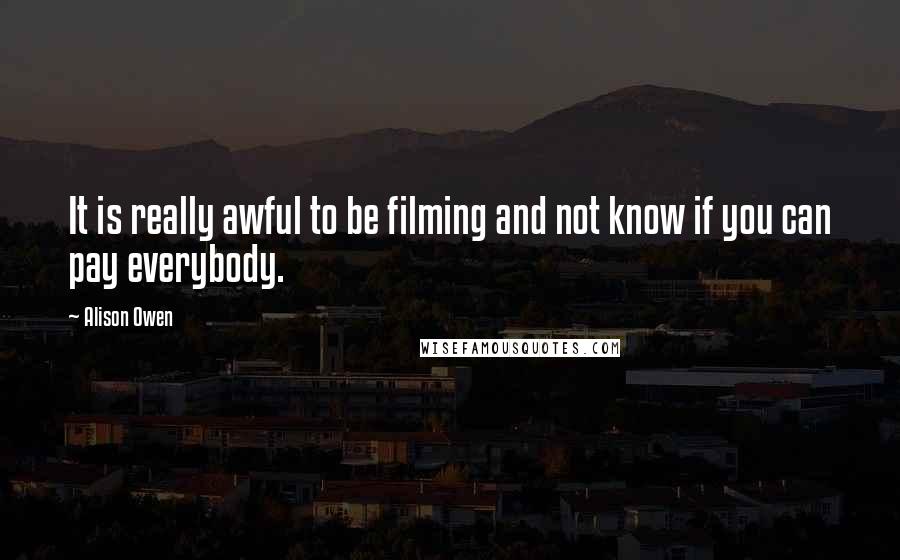 It is really awful to be filming and not know if you can pay everybody.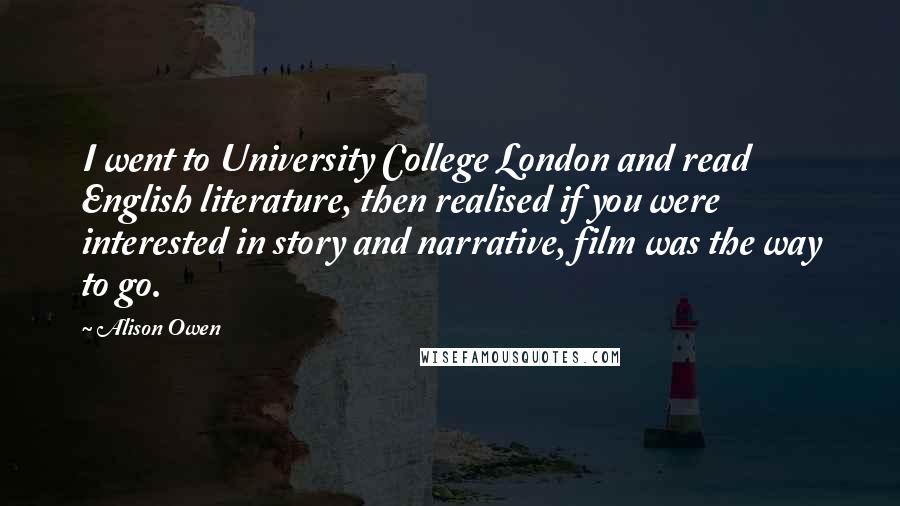 I went to University College London and read English literature, then realised if you were interested in story and narrative, film was the way to go.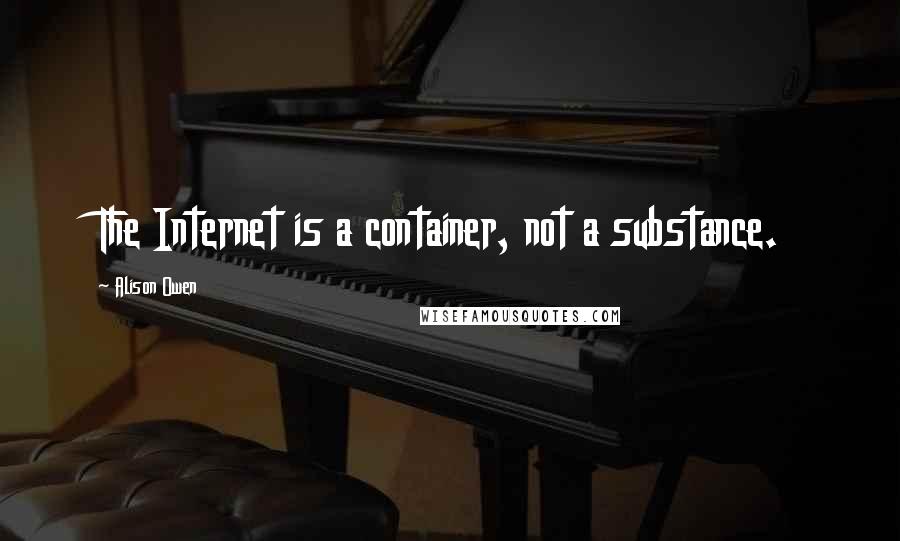 The Internet is a container, not a substance.