A.J. DeJong Quotes
Top 8 wise famous quotes and sayings by A.J. DeJong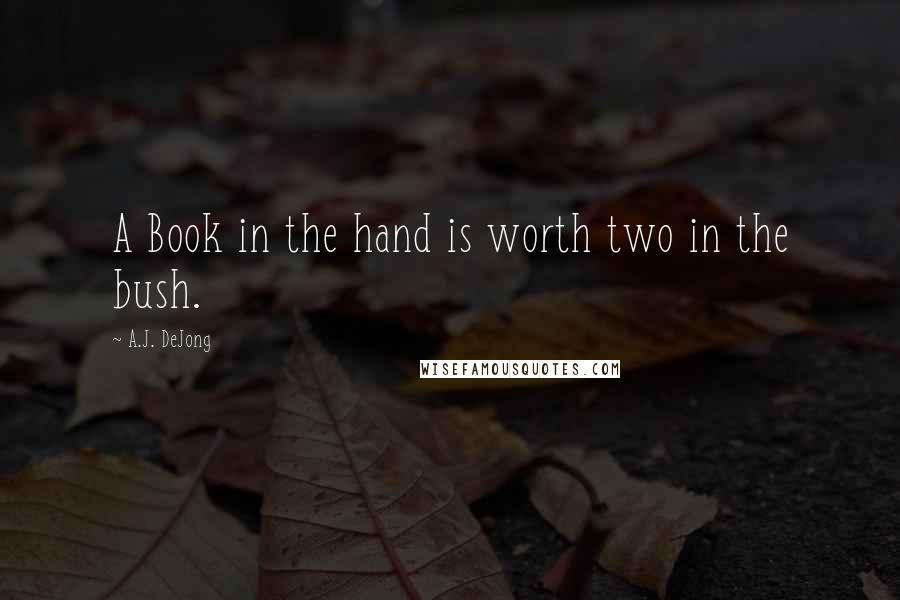 A Book in the hand is worth two in the bush.
The pen can be just as dangerous as a sword... At least while walking.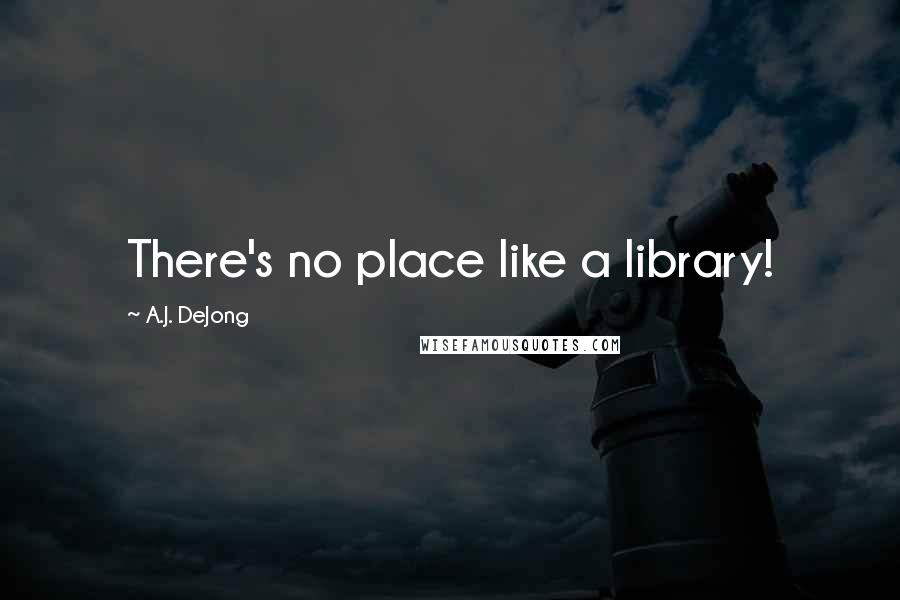 There's no place like a library!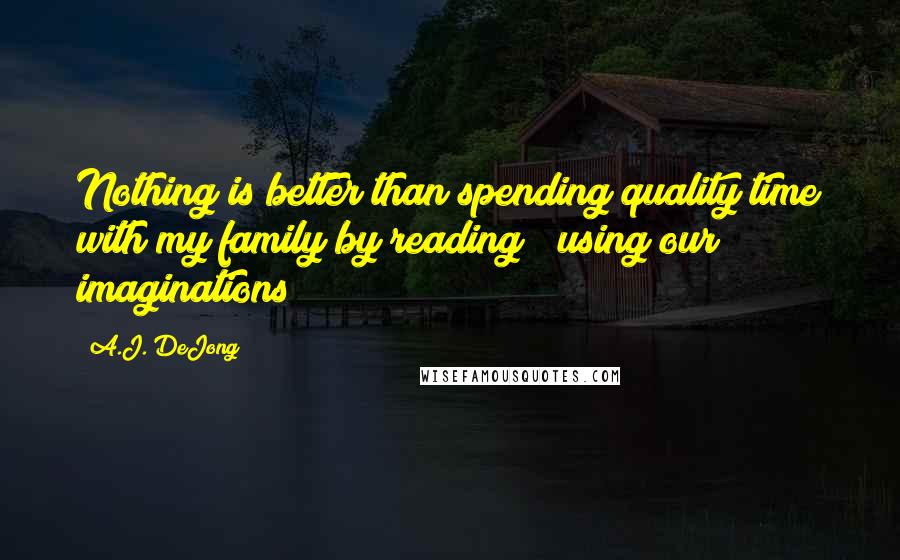 Nothing is better than spending quality time with my family by reading & using our imaginations!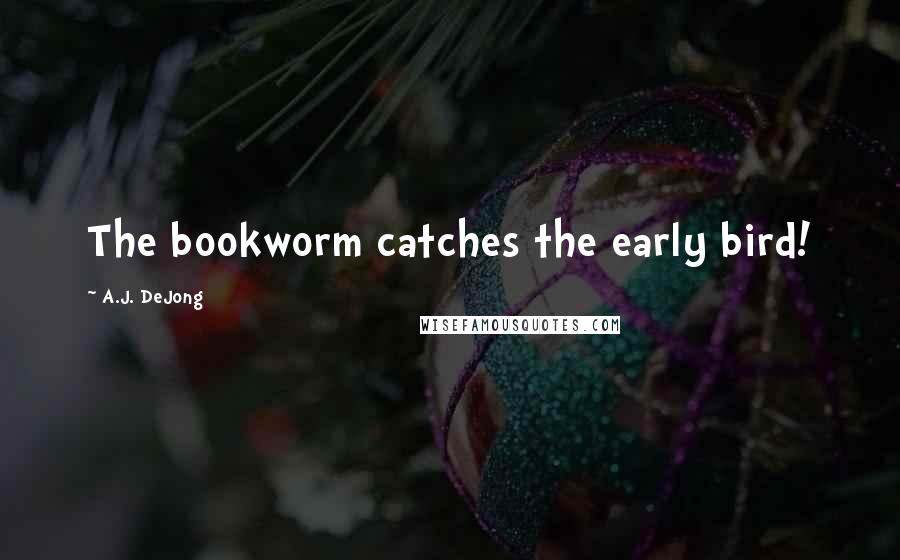 The bookworm catches the early bird!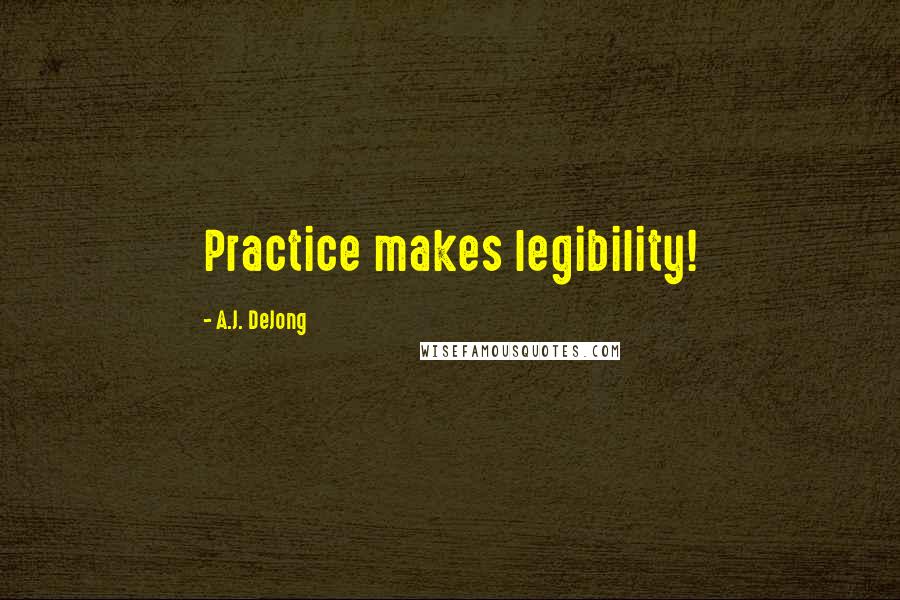 Practice makes legibility!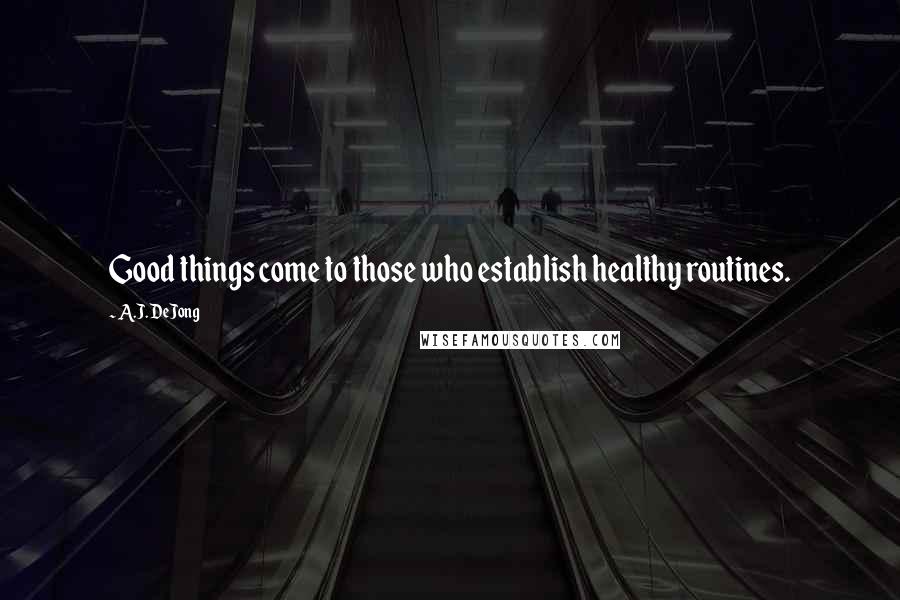 Good things come to those who establish healthy routines.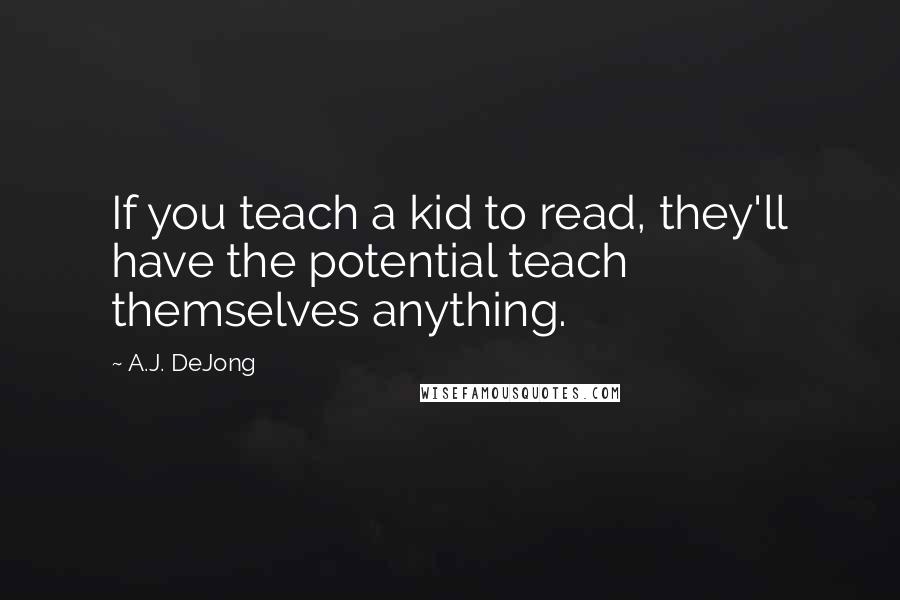 If you teach a kid to read, they'll have the potential teach themselves anything.