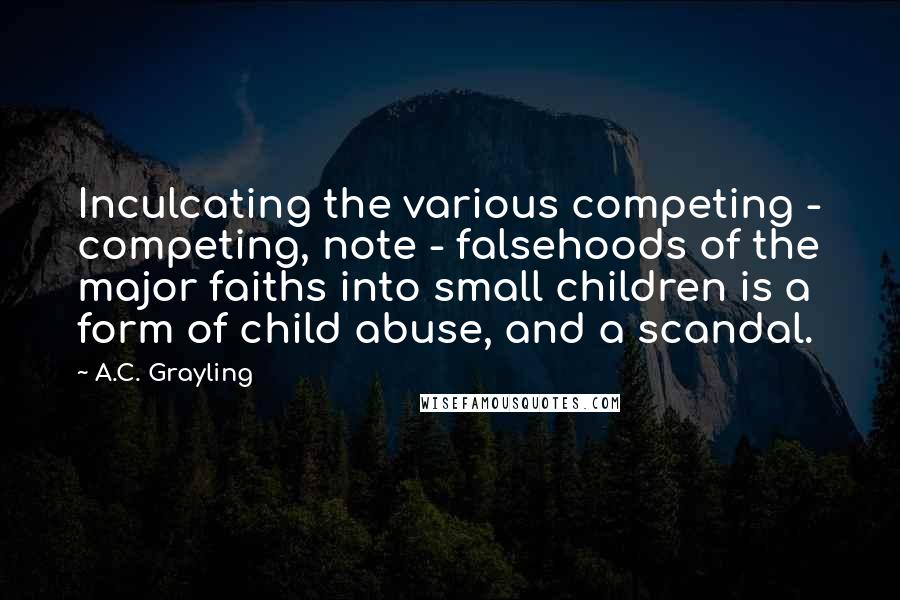 Inculcating the various competing - competing, note - falsehoods of the major faiths into small children is a form of child abuse, and a scandal.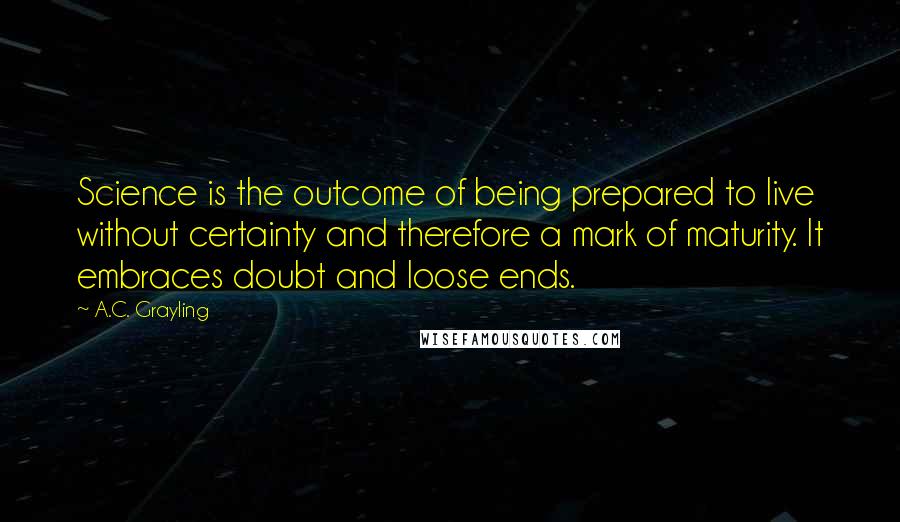 Science is the outcome of being prepared to live without certainty and therefore a mark of maturity. It embraces doubt and loose ends.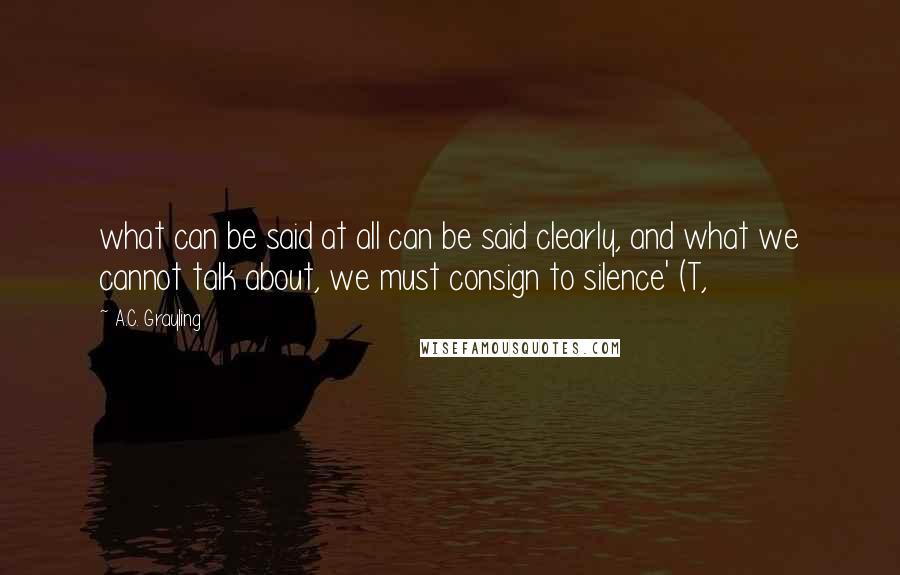 what can be said at all can be said clearly, and what we cannot talk about, we must consign to silence' (T,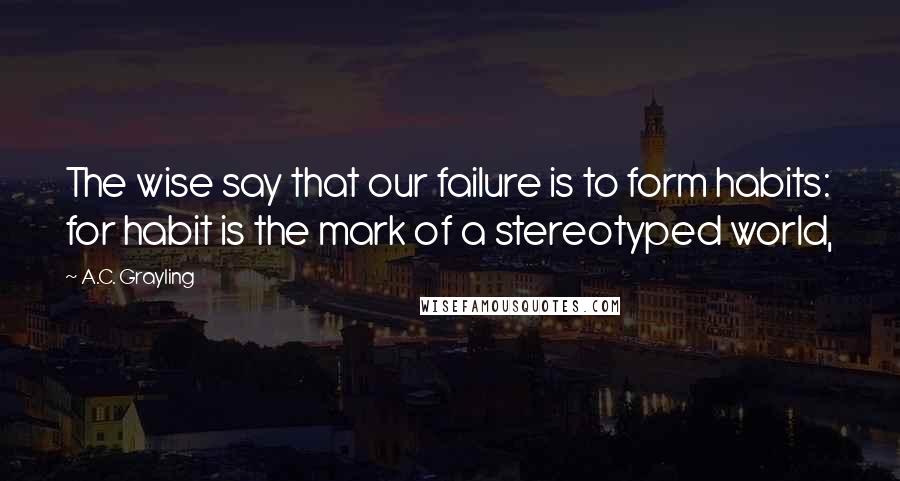 The wise say that our failure is to form habits: for habit is the mark of a stereotyped world,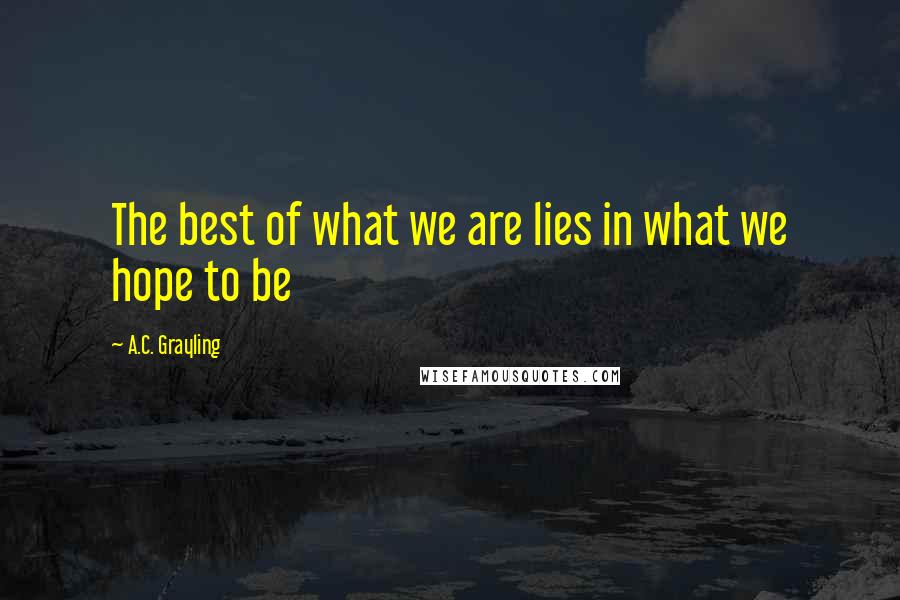 The best of what we are lies in what we hope to be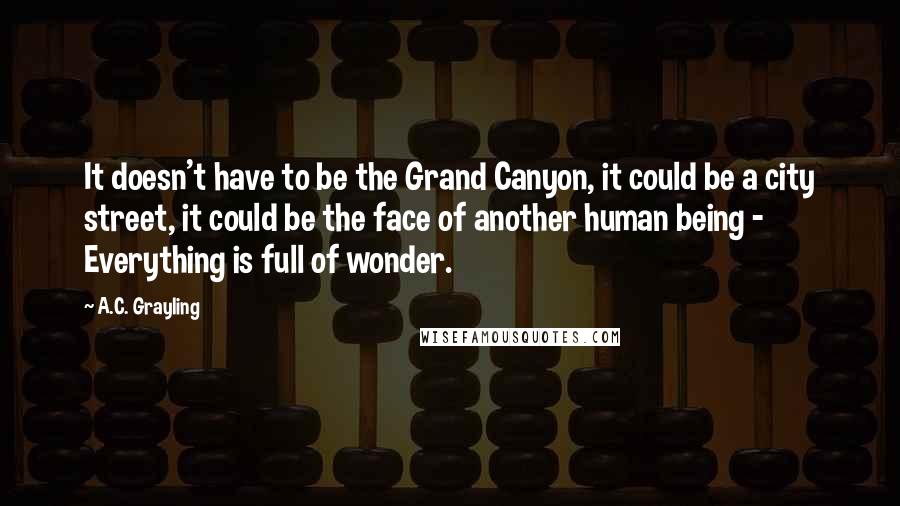 It doesn't have to be the Grand Canyon, it could be a city street, it could be the face of another human being - Everything is full of wonder.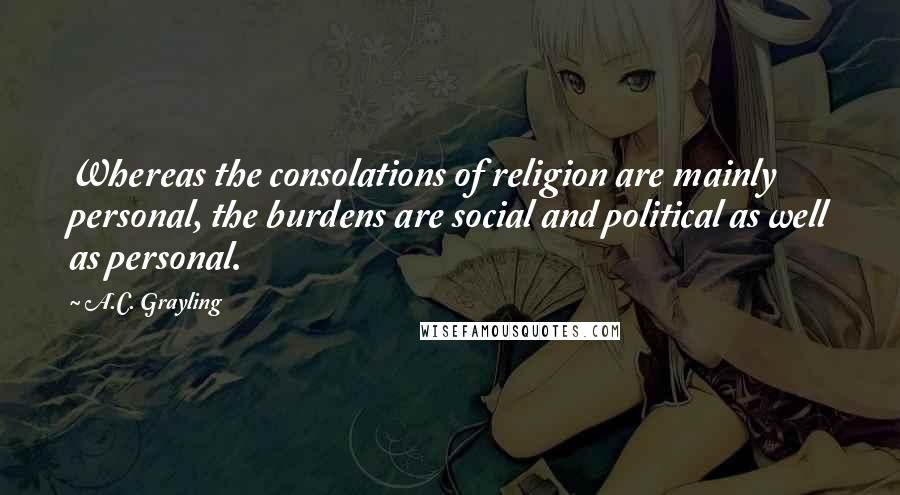 Whereas the consolations of religion are mainly personal, the burdens are social and political as well as personal.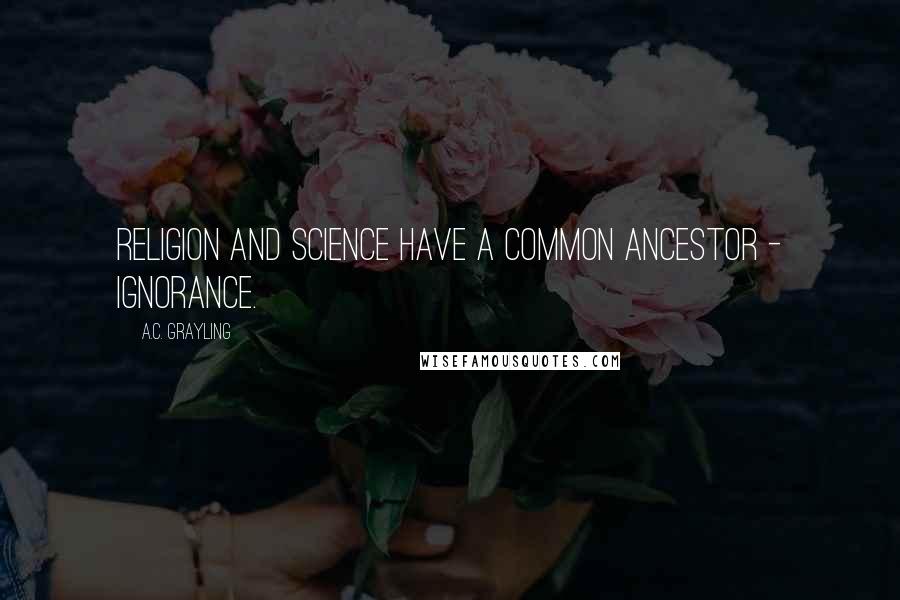 Religion and science have a common ancestor - ignorance.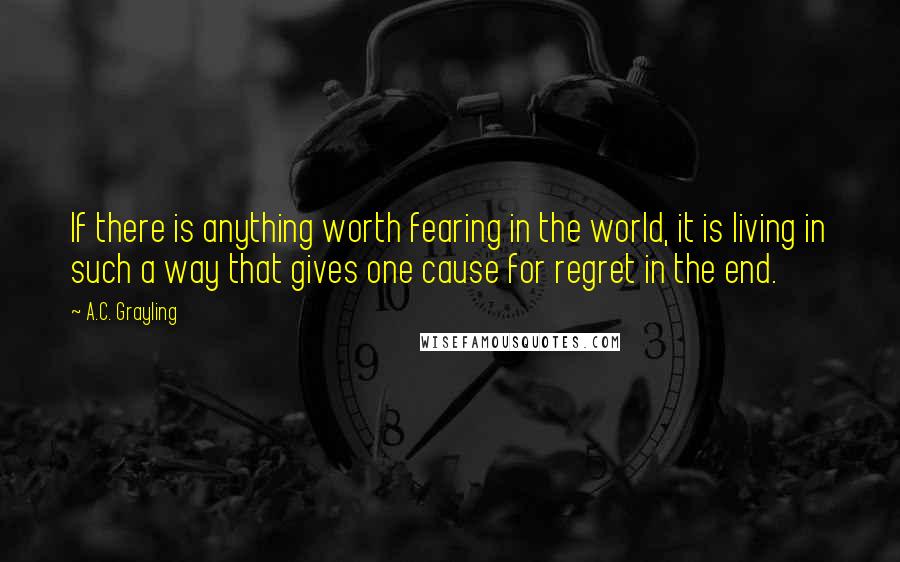 If there is anything worth fearing in the world, it is living in such a way that gives one cause for regret in the end.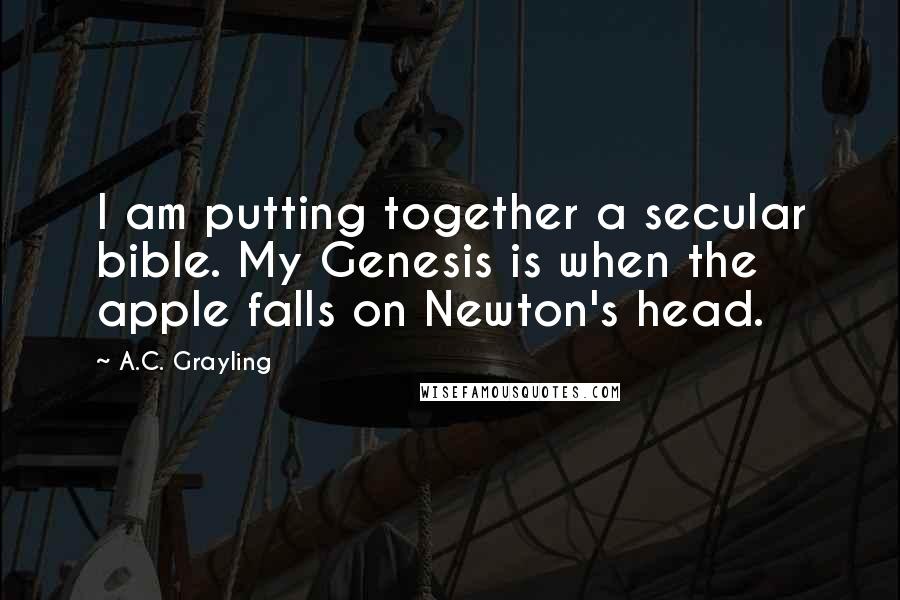 I am putting together a secular bible. My Genesis is when the apple falls on Newton's head.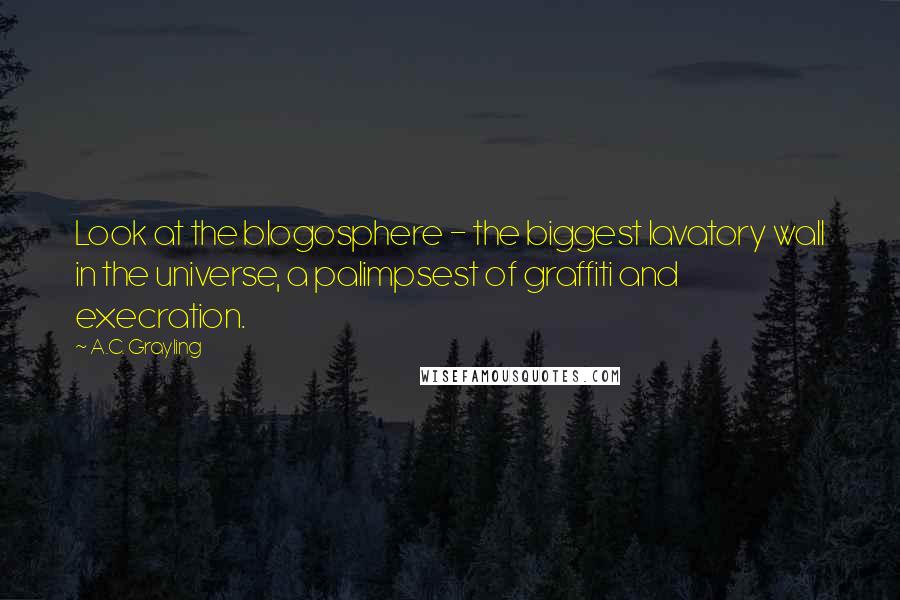 Look at the blogosphere - the biggest lavatory wall in the universe, a palimpsest of graffiti and execration.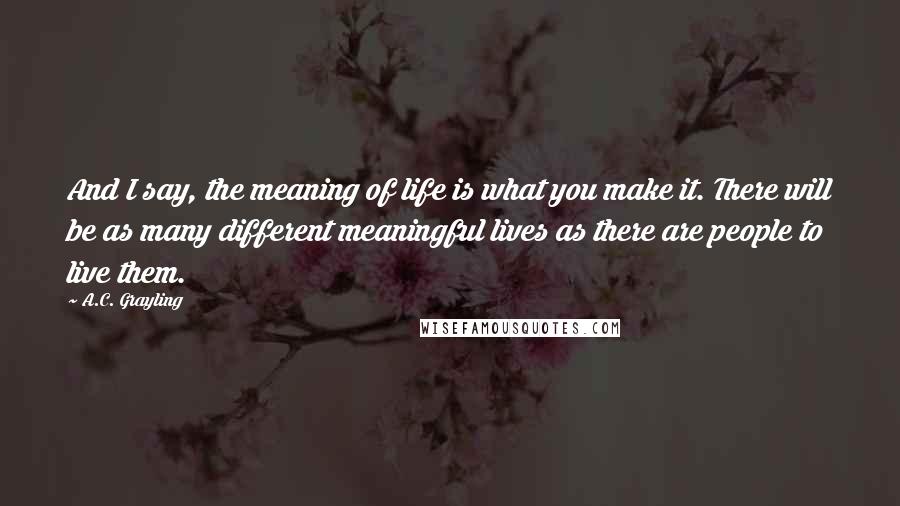 And I say, the meaning of life is what you make it. There will be as many different meaningful lives as there are people to live them.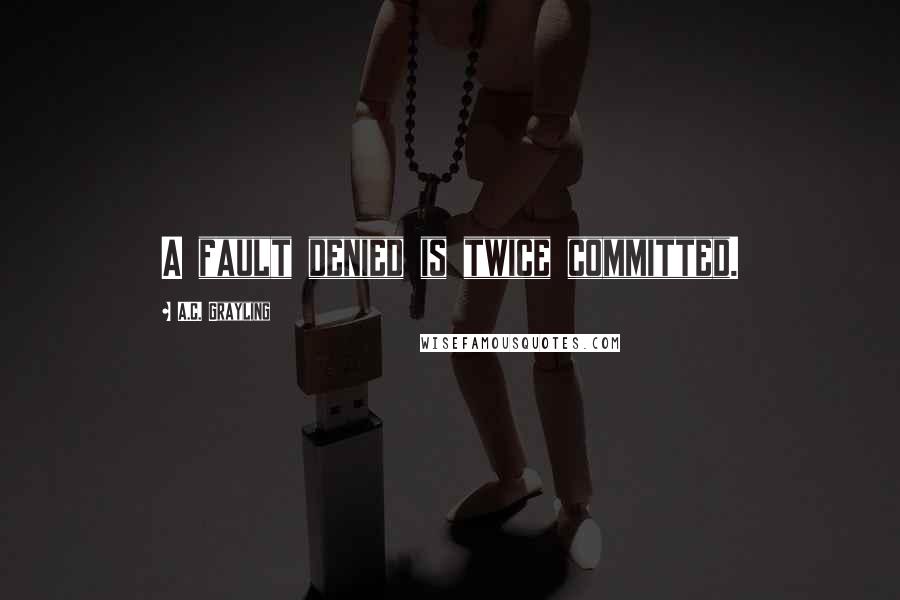 A fault denied is twice committed.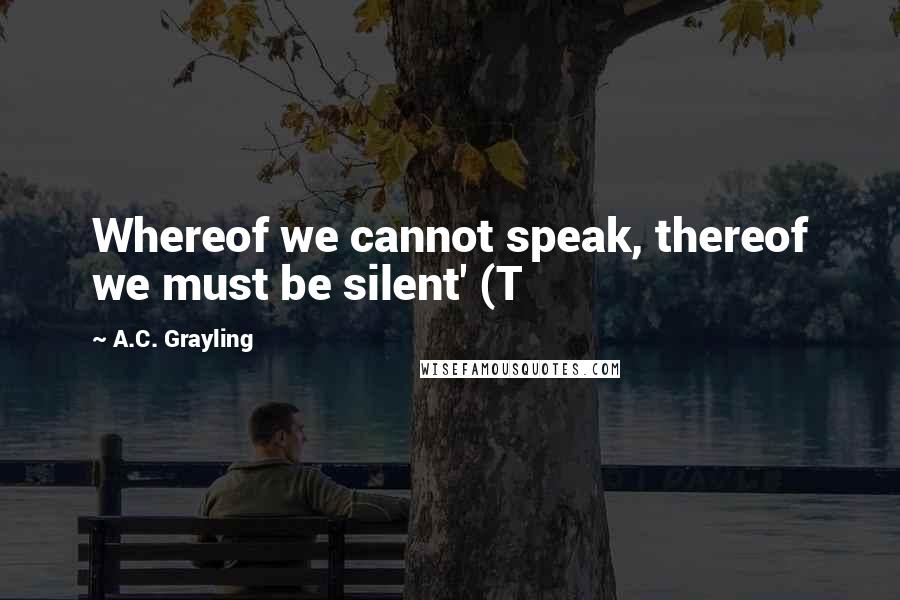 Whereof we cannot speak, thereof we must be silent' (T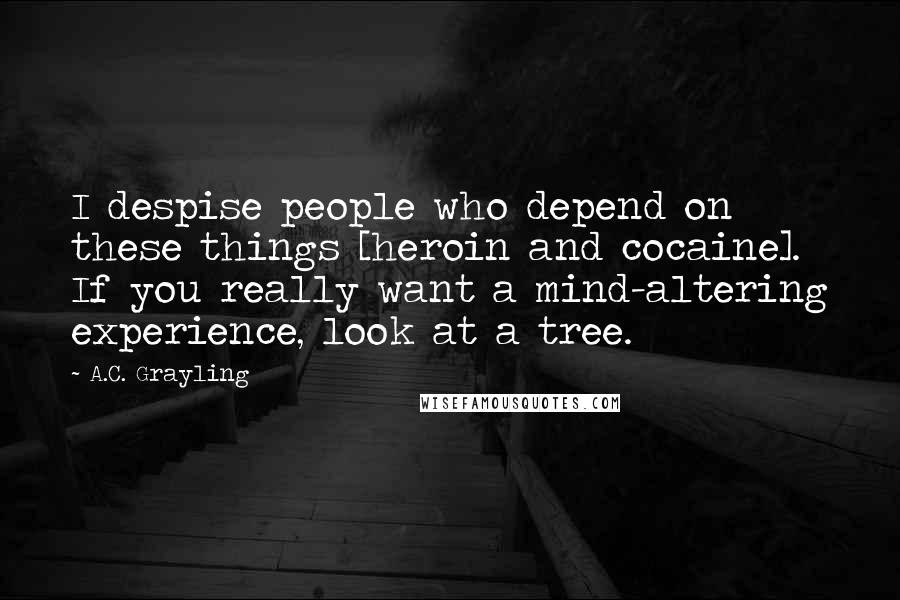 I despise people who depend on these things [heroin and cocaine]. If you really want a mind-altering experience, look at a tree.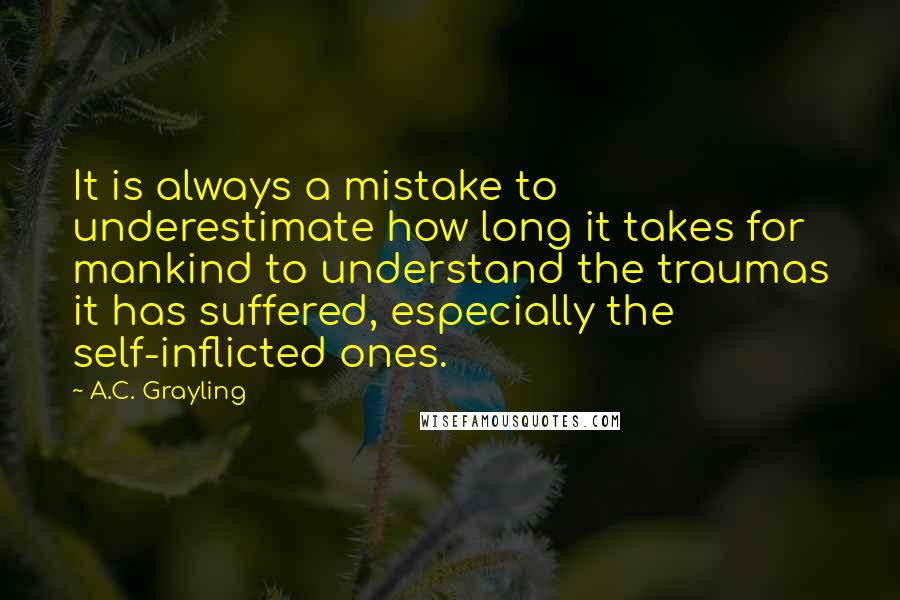 It is always a mistake to underestimate how long it takes for mankind to understand the traumas it has suffered, especially the self-inflicted ones.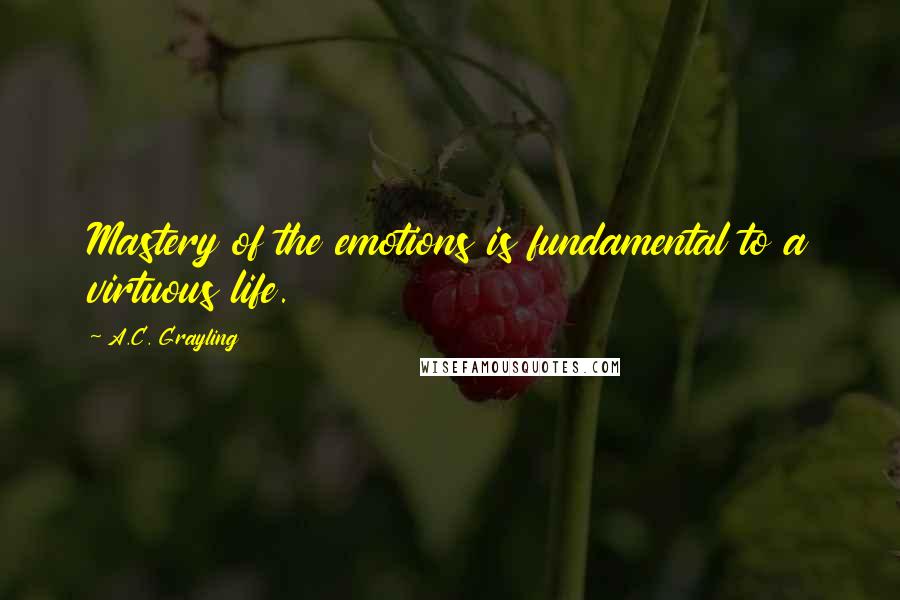 Mastery of the emotions is fundamental to a virtuous life.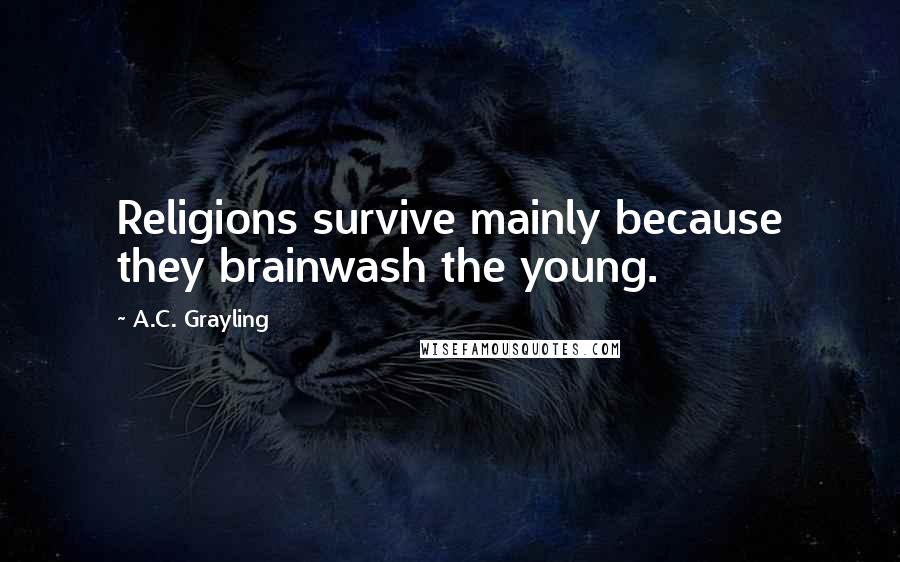 Religions survive mainly because they brainwash the young.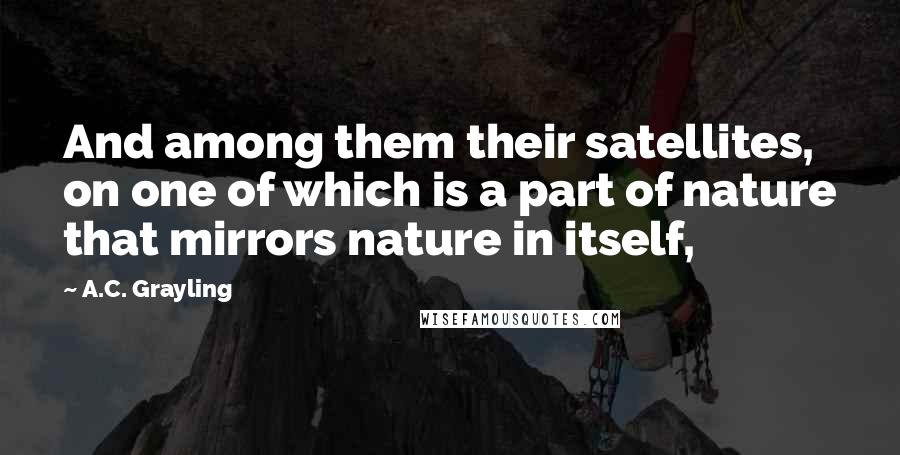 And among them their satellites, on one of which is a part of nature that mirrors nature in itself,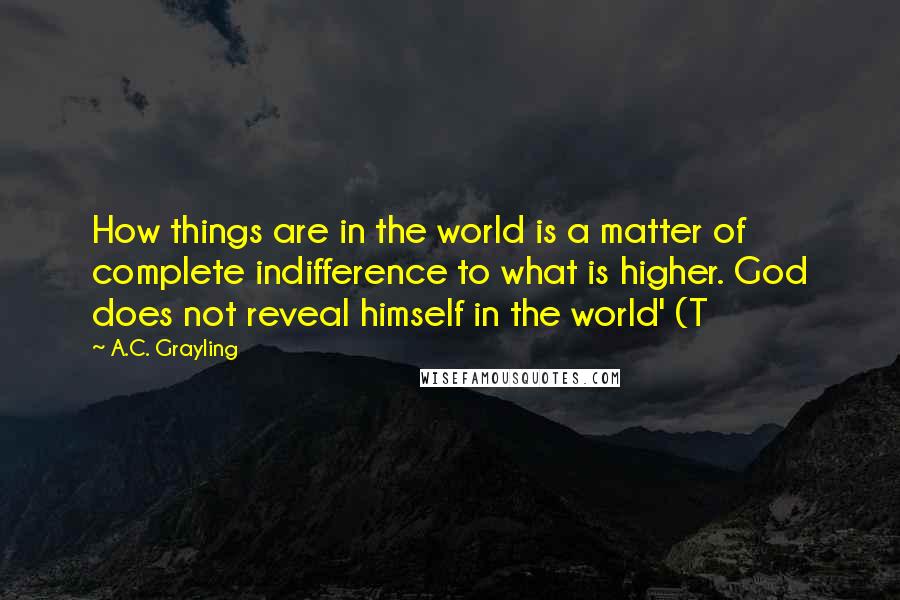 How things are in the world is a matter of complete indifference to what is higher. God does not reveal himself in the world' (T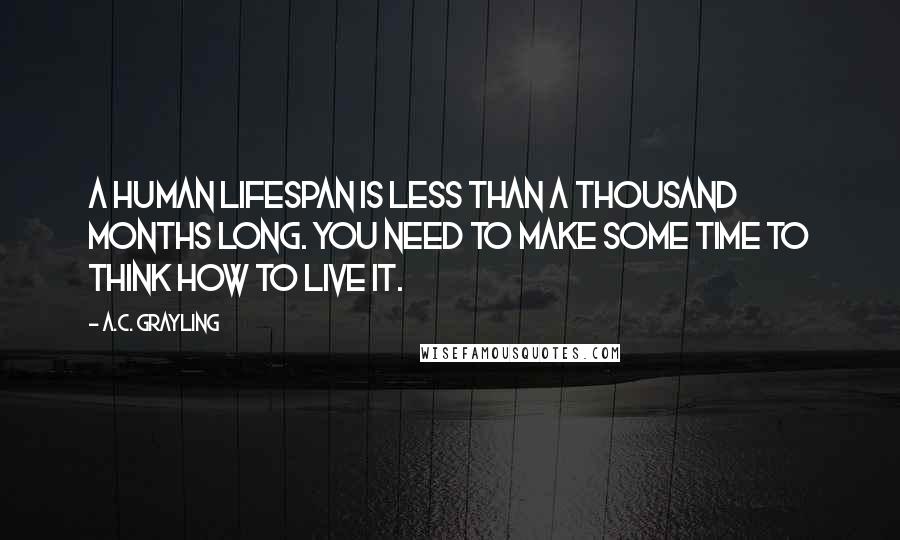 A human lifespan is less than a thousand months long. You need to make some time to think how to live it.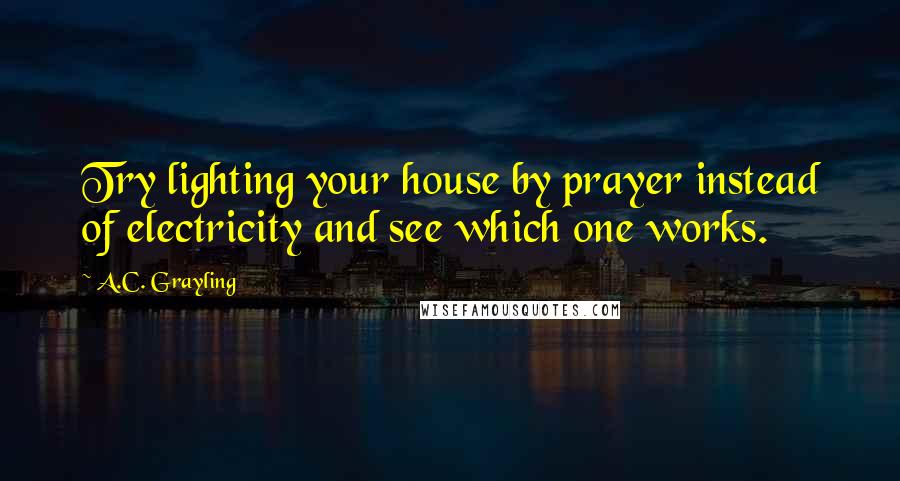 Try lighting your house by prayer instead of electricity and see which one works.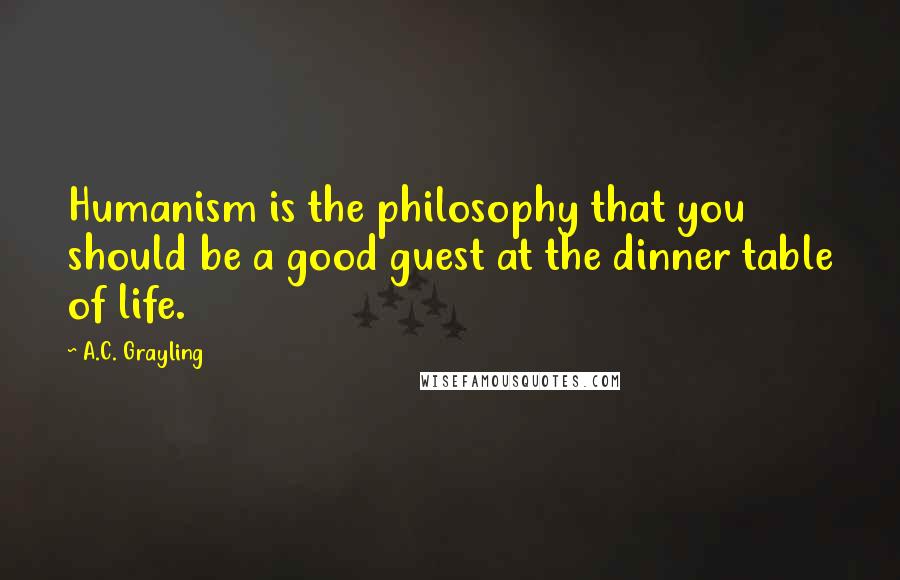 Humanism is the philosophy that you should be a good guest at the dinner table of life.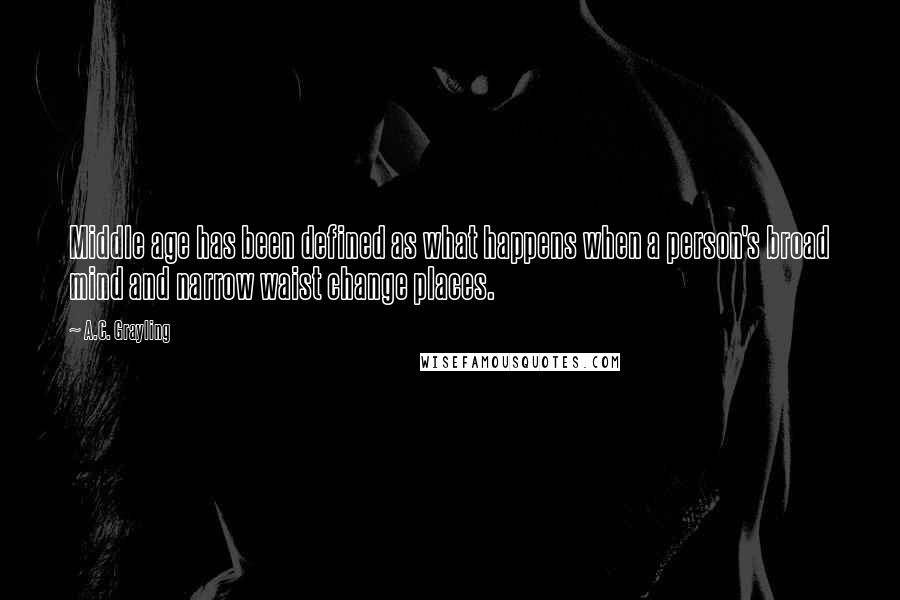 Middle age has been defined as what happens when a person's broad mind and narrow waist change places.